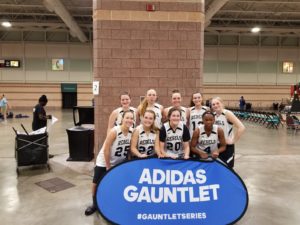 Today's SPOTLIGHT TEAM IS THE JERSEY SHORE REBELS. They were by far the most successful team from Central Jersey this spring. They are a group of improving players who in many cases had major impact freshman seasons. They play a fast pace with next level type ball movement. They all shoot the ball well and are  fundamentally off the charts in team details. They box out, rebound and get back on defense. The thing that impressed me most about this crew was there Physicality. They play hard and most importantly with a  quiet confidence. There  sucess this spring has been against real competition for those who may want to dismiss there  summer record. I personally saw them rip apart a very talented team with 2 LOCK D1 players. This is a serious group, who train and practice 4 days a week.
SPRING TRACK RECORD
Won all four games at the Tri-State Challenge at Kean University.
Won all four games and their bracket at the Battle of the Hardwood in Delaware
Won all four games at the Central Jersey Cardinals tournament.
Won all six games and the bracket at the Atlantic City Gauntlet
Went 2-2 at the Tip Off Classic at West Chester
Won the Coaches v. Cancer tournament in Wayne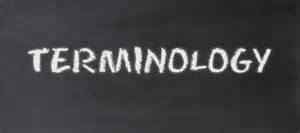 Before I start I would like to clear up a little terminology. When I say a player is a lock Division one player that means a player has a offer on the table or I believe will have multiple D1 offers at some point…key word being multiple. MY TRACK RECORD IN THIS AREA SPEAKS FOR ITSELF…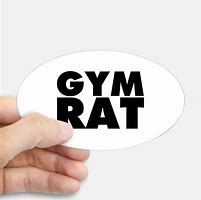 When I call a player a GYM RAT, that player is constantly in the gym outside there team practices and comfort zone, seeks outside competition and there work ethic is bigger than there ability. These players train against high level competition. I never call a player a Gym Rat, unless I have seen them against older elite competition and PREFORM at a high level while doing so. They are in the gym at every turn and seem to always be around. These players will be better in college than high school and can play a level HIGHER than there recruitment. I believe you build programs with gym rats…they have a added value recruiters do not get to see. Gym Rats are tough to find as all coaches know. There are hard workers and then their are GYM RATS…Learn the difference.
2018 LIVE PERIOD SCHDEULE
JULY 5th-8th- SPOOKY NOOK, PA
JULY 29TH- HOOP GROUP ACADEMIC ELITE
TBA… finalizing July schedule
THE COACH…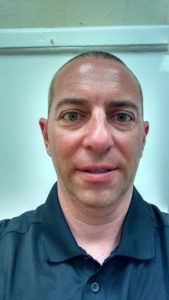 PATRICK LEARY
A former teacher at Highland Park.  He coached Basketball, soccer and Track. He has dedicated himself to youngsters his entire  adult life. A fixture in Mid Monmouth basketball, Pat has coached in the organization for 9 years. He has  coached the Rebels for 2 years. He has put together a group of girls with talent and taught them how to work the past 2 years.. His team is made up of kids from low visiabilty high schools. He has convinced them to dedicate themselves to getting in the gym… and GROWING AS A TEAM AND INDIVIDUALS. His team practices and trains 4 days a week. So it should be no surprise why they are the surprise team of the summer. Coach Leary, has focused on the basics with his team and it has paid off. They take quality shots, take care of the ball and play team defense. A true  recipe for sucess and developing players. His daughter is shaping up to be one of the best stories of the summer as is his team.
TALENT BREAKDOWN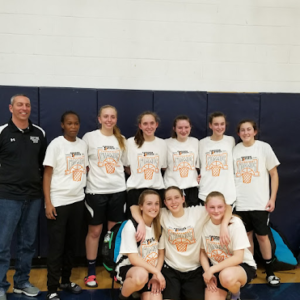 CURRENT DIVISION ONE LOCK PLAYERS–(0)
Projected D1 players- (0)
Special note– this team has( 2)  serious DIVISION 1 fence sitters
GYM RATS– (1)
CURRENT LOCK POWER 5 PLAYER-( 0)
THE 2021 REBELS PLAYER PROFILES
TANYA ELSBREE- 5'5″- COMBO GUARD- FREEHOLD TWP HS
Check out 3 Three Pointers vs Marlboro by Tanya Elsbree on @hudl https://t.co/Gr13OFT8ly #hudl

— ellonya Tiny Green (@CoachTinyGreen) June 13, 2018
She is very creative with the ball off the bounce. She has the ability to draw defender and kick. She can get to the rim and finish. She is a player that can score. Last season for Freehold, the freshman scored in every game except one. She has excellent vision in transition and is a more willing defender. She has a very bright future and appears ready to take a big step this summer.
KAYLEIGH ELSBREE- 5'7″- SWING- FREEHOLD TWP HS

She is the twin sister of Tanya, who is  a very physical, aggressive and most importantly a confidence player. It may account for the 6 points and 4 rebounds a game last season, including a season high 17 points in a one point lost to Middletown South. She is a lock down half court defender. She showed a real ability to make shots at he rim and behind the arc. She plays angry and with real passion. Sets killer screens and no question is a player with a very bright future as she continues to develop.
LUCY ALBERICI-5'7″- SWING GUARD- RARITAN HS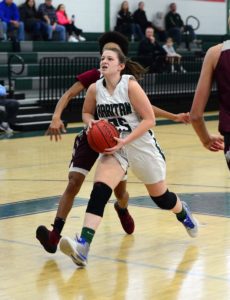 You don't know her? It's because like another former Raritan great, ALL AMERICAN KATIE SIRE. She gets dismissed because of not playing for a household high school or AAU team. But the numbers don't lie. She did it against ranked and non ranked teams. She averaged 12 plus points a game and over 7 rebounds. Inculding a season high 25 points in the states. Her IQ and vision are off the charts, as is her ability to score in every fashion as well. She is a reliable three shooter and uses next level shot and ball fakes to get by opponents off the bounce. She has a big mobile body, that allows her to get on the glass. Her toughness allows her defend bigger opponents and destroy smaller guards. She is a major sleeper and watching her play was jaw dropping. Doesn't look the part but has the game.
MACKENZIE BRUNO- 5'9″- SWING GUARD- HOWELL HS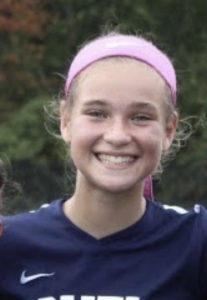 She has nice size and is very active always.  She is a reliable shooter who relies on quality shot selection. She is physical to the ball or setting screen in half court sets. She gets out and runs in transition on both side of the ball. She is a high energy type player COACHES LOVE. This past season as a freshman she had some big moments that included multiple double figure scoring games. She is an electric defender because of her all out effort. I watched her turn the lights out in one of the best babies in the Shore. She has a real upside.
JAYLYNN GRAHAM- 5'4″- GUARD- MATER DEI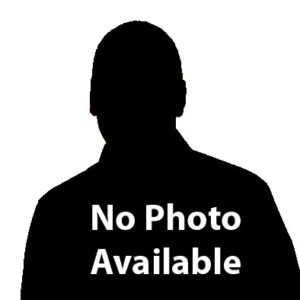 She had a solid freshman season, that included multiple double figure scoring games. She had a season high 11 points against #2 ranked St Rose. She is an excellent on ball defender with good size for a guard. Her quick hands and feet allow her to step into passing lanes for steals. As her mid range and three point shooting improves, she will become a even more effective scorer. Talented player who could take a big step forward this summer.
JILL CORCORAN-5'7″- SHOOTING GUARD- MATER DEI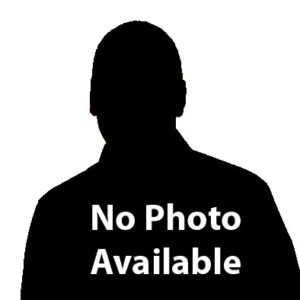 Saw action in 20 games last year as a freshman. She is a lefty and dead eye shooter. Once her ball handling skills develop, she will become even more effective. This is a player I hope to see later in the summer and give a full update on. Right now she is a unknown  quantity because I have not seen her enough …STAY TUNED.
CAITLIN GRESKO- 5'10" -SWING FORWAR- HOWELL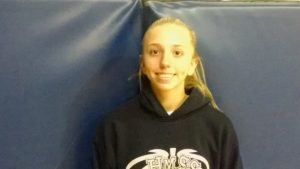 Make no mistake, one of the most athletic babies in the Shore. Next this is one tough hombre. She is  freight train off the bounce when getting to the rim. She rebounds in traffic and runs the floor like a deer. She has the size to defend bigs and the quickness to defend guards. She can post up against bigger players or smaller guards. She is a matchup nightmare because she has the mid range game or deep ball. Last winter she was one of the best 2021s at Core Skills. I watched her  this spring man handle a ALL FRESHMAN GUARD. She plays with a real edge and her 14 point and 9 rebound game against NEPTUNE spoke volumes. The sky is the limit, depending how much time she is willing to put in the gym. She is a multiple sport athlete…College coaches future Sleeper ALERT.
JHAMENA RANGE- 5'6″- WING- ASBURY PARK HS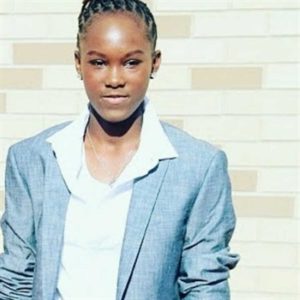 The most interesting player on this roster. She right now is a next level athlete. She has elite quickness and speed. Her ability to get to the ball is amazing as her is her lighting first step. She is a sneaky talented ball handler and gets by opponents with smart non wasted movement. No player on this roster surprised me more. She gets on the offensive boards and is not afraid to push the ball off the bounce in transition. Asbury Park had a surprise season and here is the reason why. JHAMENA averaged 11.4 points a game and just under 5 rebounds…that's called real baby love. She also scored in double figures in every game except four. She is a very talented player and if she becoming  a better shooter…watch out, because then nobody can predict her future level of play….Possible stud in time.
GRACE LEARY-5'6″- POINT GUARD – HOWELL HS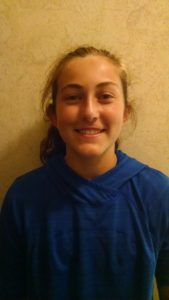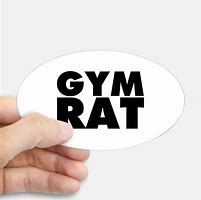 Good programs start with two things. Gym Rats and point guards. Grace Leary checks both boxes. This is one of the most improved players I have seen this summer. Her level of confidence was  extraordinary for a player that got limited time last year in high school. She attended NBS this spring and BLEW ME AWAY. She has become a true leader on the court. Her aggressive style on offense is shocking these days. I watched her dismantle opponents of the dribble. She handles traps and ball pressure with ease and elite confidence these days. That was not the case a year ago. She gets in the lane and creates havoc with floaters, drop passes and kick outs to shooters. She is murder in transition because she can shoot the ball and her IQ allows her to make great decisions. There is no question she is going to open a lot of eyes. She has become an legit point guard in every sense of the word….
IMPORTANT DATES...