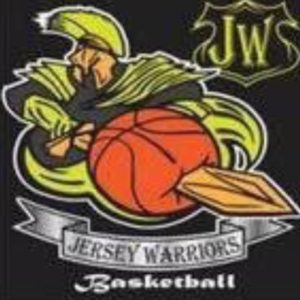 Today's SPOTLIGHT TEAM IS THE JERSEY WARRIORS . It's almost impossible to start talking about this team with using the name ADAMS. This team is led by Destiny and DOKOTA Adams. They are a group made up of players from every class. They have the best Freshman in the state in Destiny Adams. She will be responsible for bringing in the coaches. Then her teammates will need to take advantage of such exposure. The group is a mix of under appreciated players, who have received little if any attention. They are talented, but what makes them standout is this attitude. You would be hard pressed to find a more respectful and coachable group anywhere. This team has a chance to just on the radar and surprise everyone.
THE SPRING TRACK RECORD TO DATE


They have had very successful spring. They played in Atlantic City during the live period and won there bracket and advanced to the Championship game. They have played against top program and showed they can compete with top teams. They have won or advanced in every tournament they have played in this spring.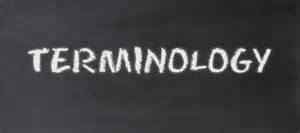 Before I start I would like to clear up a little terminology. When I say a player is a lock Division one player that means a player has a offer on the table or I believe will have multiple D1 offers at some point…key word being multiple. MY TRACK RECORD IN THIS AREA SPEAKS FOR ITSELF…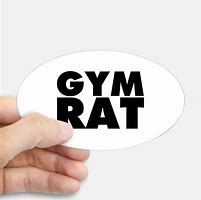 When I call a player a GYM RAT, that player is constantly in the gym outside there team practices and comfort zone, seeks outside competition and there work ethic is bigger than there ability. These players train against high level competition. I never call a player a Gym Rat, unless I have seen them against older elite competition and PREFORM at a high level while doing so. They are in the gym at every turn and seem to always be around. These players will be better in college than high school and can play a level HIGHER than there recruitment. I believe you build programs with gym rats…they have a added value recruiters do not get to see. Gym Rats are tough to find as all coaches know. There are hard workers and then their are GYM RATS…Learn the difference.
2018 LIVE PERIOD SCHDEULE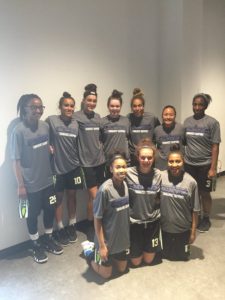 JULY 5th-8tht…Run for the Roses, Louisville Ky
JULY 9th-12th.. Nike Tourney of Champions, Chicago, IL
JULY 22nd-25th…US NATIONAL CHAMPIONSHIP, WASHINGTON DC
JULY 29TH- HOOP GROUP ACADEMIC ELITE
THE COACH…
DENNIS ADAMS
There is zero doubt in my mind Dennis Adams is one of the best and most knowledgeable coaches in AAU. His understanding of the game and how to use players is a real talent. Both his daughters will play Division 1 basketball. Clearly he has turned Destiny Adams into a once in a lifetime player. But his real strength is getting kids to understand roles and shine in those role. That is not easy on the AAU level. He installs confidence in player with degrading  them all crushing  their confidence. His team play multiple defenses and have elite shot selection and more importantly know where the ball must go. He is the Principle of  MANCHESTER HIGH SCHOOL.  He along with his wife Lisa have created a model AAU program for kids. Nothing over the top, but highly competitive with an eye towards  nurturing  kids. Dennis Adams is one of the best on the AAU  Circuit for this reason, more than anything else.
TALENT BREAKDOWN

CURRENT DIVISION ONE LOCK PLAYERS–(1)
Projected D1 players- (2)
Special note– this team has( 1) DIVISION 1 fence sitters
GYM RATS– (0)
CURRENT LOCK POWER 5 PLAYER-( 1)
T

HE CENTRAL JERSEY WARRIORS PLAYER PROFILES
DOKOTA ADAMS-5'11"- 2019- SWING FORWARD- MANCHESTER
Two time All Shore player. Who just may be one of the most complete swing players in the Shore. She is a knock it out high percentage shooter to 19ft. Her passing skills are elite and her ball handling skills rapidly improving. So how can a two time All Shore player be so under appreciated? Simple, unless you see her in her AAU setting, she plays almost  exclusively in the post in high school. She can smother smaller guard on defense and  absolutely manhandle them in the post. One of the best post defenders in the state. She  relishes doing all the dirty work. Rebounding skills are elite and her ability to run the floor is special. She is a future D1 player, with an elite work ethic.
DESTINY ADAMS-6'3″-2021- COMBO GUARD- MANCHESTER HS
One of the best players in the 2021 class in the country. HOOP GROUP FRESHMAN of the year. Power 5 lock because of size, length, toughness and rentlentless  pursuit of the ball. The most humble and unselfish star I have ever seen. We are talking Elite of the elite attitude and coachabilty. This is a player you build your program around at the next level. She has turned herself into an ELITE SHOOTER with scary range. She simply does not miss open shots. The best offensive rebounder we have see in a decade. Despite her talent her biggest strength is her effort and ability to make teammates better….FUTURE ALL AMERICAN TYPE PLAYER.
KAMRYN LISTER- 5'9″- 2019- WING- TOM RIVER EAST
Watched her last week in a scrimmage. So very impressive because of the skill level, size for the position and serious compeitive nature. A hidden gem lost in Ocean County. She is a off the charts shooter with range. Has that rare ability to make shots in transition or with a hand in her face. Her quick hands make her a savage in passing lanes, she was brilliant in her scrimmage vs 2021 Shoreshots jumping in passing lanes. Well coached in the art of of the ball defense….She averaged 13 points and 7 rebounds last season. She certainly score her 1000th point next year. A under recruited player suffering from lack of exposure in the past.
ELIZA SRINIVASAN- 5'7″-2019-  COMO GUARD- RED BANK CATHOLIC
The first thing you notice is the athletic body. Then you notice the next level toughness. Now throw in true vocal leadership  qualities and you have the making of a impact player. She has great court vision and true point guard type of handlein that you cannot bump her off the ball. She has the ability to knock down shots  from behind the arc, yet beat opponents off the dribble. She is a winning player that has no problem doing the dirty work. She is highly competitive and a true stopper on defense. College coaches would be wise to pay close attention to her,I believe her stock will rise all summer. She appears to have found the right AAU team to showcase her talents….
CHARLOTTE GAGE- 5'5″-2019- COMBO GUARD- MONMOUTH REG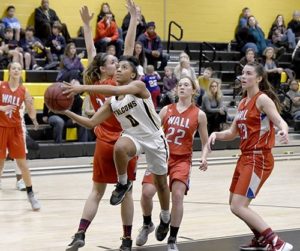 Nice motor with real quickness and speed. Excellent on ball defender who can turn opponents over with her pressure. Displays leadership skills and not afraid to take over primary ballhandling skills. Has shown an ability to score with 7 double figure games last season, including season high 18 points. Another player with an elite attitude, who is a real teammate. This kid somehow is  floating on at the radar. She is a relentless worker and off the charts reliable. The exposure she will get this summer will open some eyes. She is not afraid of work and is very competitive.
MORGAN BRUSTMAN- 5'7″- 2021 -COMBO GUARD- MANCHESTER HS
Underclassmen awards tonight- Morgan received Manchester Twp. Freshman Student of the Year in Science, Health and Physical Education, and Business. Very proud of your academic achievements this year! #STUDENTathlete @CoachTinyGreen @scgirlshoops @NavalAcademy pic.twitter.com/TPtxNDZKwQ

— Brust (@dbrust1030) May 30, 2018
Let me start with this, if you know a better kid,call me. Now let me tell you this, last week against the 2021 Shoreshots she went off. She buried jumper after jumper after jumper. Then she handled the ball against pressure. Finally she was defensively off the charts. In a nut shell she was sensation. But more importantly after she left the building the opposing team and parents cheered her. Do you think you want this kid in your program now? This is an elite Prigram type kid. She game off the bench as a freshman for the insanely talented Manchester team. She can play the point guard or shooting guard position. She has an excellent IQ and competes on every  possession. She is a team first defender and very coachable…and oh yeah did I tell you she was MANCHESTER FRESHMAN STUDENT OF THE YEAR… Big time teammate….WINNER
NAIAH TINSLEY- 5'9″ – 2019- FORWARD- DONOVAN CATHOLIC HS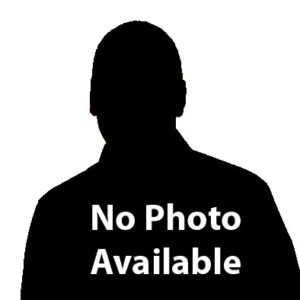 You simply have to respect this young lady. She has the right attitude and gives  maximum effort while on the floor. She plays all out every second. She gets every once of energy out of her body. She is tough and plays within herself. She is the ultimate teammate, she doesn't care about shots or points. Runs the floor with gusto, use her body  extremely well again smaller players.  She get on both sides off the glass and not afraid to mix it up. Seems to have a nice mid range shot. Athletic player with a positive attitude.
MAYA JOHNSON 5′ 10″- 2020- SWING- ROBBINSVILLE
Next level type athletic, with a nose for the ball. Excellent quickness to the ball on both the offense and defensive glass. Willing defender who give real effort.  Has reliable mid range jumper. Gets out and run in transition with an ability to finish at the rim. I believe she has a very big upside. She average over 7 points and 5 rebounds a game as a sophomore last year. She also had multiple double/double and double figure scoring games. A player who just may see her stock rise this summer.
ZOE HOLMES- 5'5″-2021-  GUARD- JACKSON MEMORIAL HS
Has showed flashes with an ability to make shots. Only a baby so will have time to develop her skill sets. Very aggressive offensive player who is not afraid to make mistakes. No question has the potential to be a real top notch defensive player. This summer could jump start her high school season next year. Talented player looking to take the next
MARY JO KELLY – 5'4″-2o19- GUARD-  DONOVAN CATHOLIC HS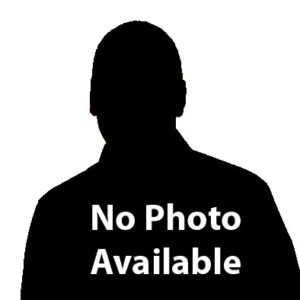 Hard working  tireless player. The ulitimate role player and willing to do anything asked her. No question experience is a issue. But this summer should help solve some of that problem. A summer for her to continue to learn and get better. She has a great opportunity this summer.
IMPORTANT DATES FOR YOU TO REMEMBER…