There are some players you better pay close attention to in tomorrow's SCT CHAMPIONSHIP. These are the players that make the difference in a championship game. The players who don't always get the credit during the season. These are the players who make the real sacrifices in a championship season. Their impact cannot be measured in the a box score. But make no mistake, you are not in the championship game with these players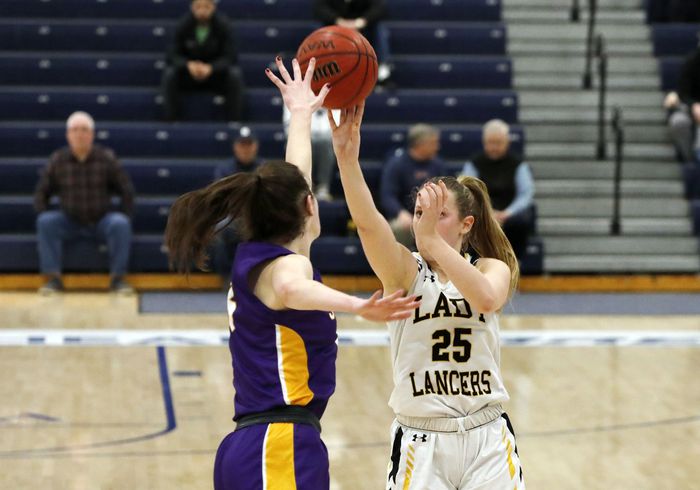 Katie Hill scored 20 points in the Semifinals on Wednesday. It was her highest scoring output of the season. While those 20 points may come as a surprise it shouldn't. Hill is one of the most recruited players in the Shore Conference. She has more offers than than a beauty Queen. This past season Katie Hill could have scored 20 points on most nights in her sleep, based on some of the competition SJV was forced to play this year. But Kaite Hill was smart enough and unselfish enough to let her inexperienced teammates gain confidence. She didn't worry about media attention or stats. She knew it was important to strengthen the team, not be a box score junkie. Katie Hill is a big time defender and shot maker. She is also one of the best players in the Shore conference. She is ego free and without her SJV has zero …zero chance of being in the championship and less of chance to win the SCT. She has had a sensation season…even if she didn't always get the credit or attention she deserves. A classic case of why you pay zero attention to stats.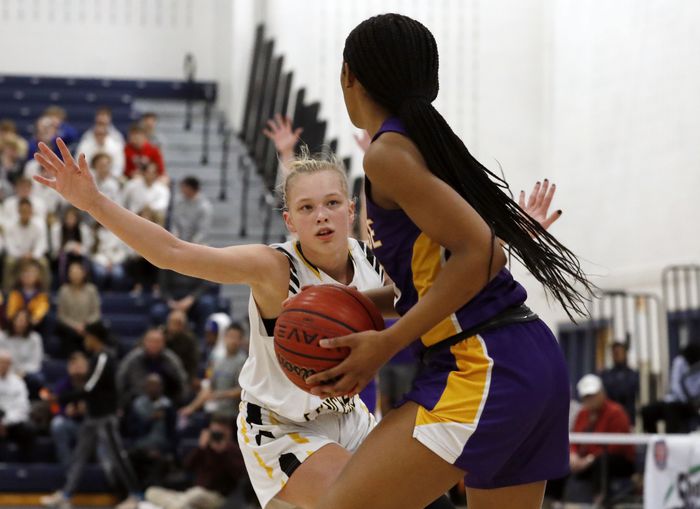 Emma Bruen is the least known player of the SJV starting five. She also is a classic SJV player. She took the hard road to success, like so many other SJV players before her. She had a choice.. attend a less competitive school. Attend a school where she could start maybe score 1000 points, read her name in the paper. Instead she played JV as a freshman and got spot time last year. There was a easier road for Emma. It's a good thing she trusted her competitive natural. Now she has assumed the role of defense stopper. Now Coach Karpell sticks her on elite guards and watches her turn the lights out on them. Wednesday was no surprise, Emma Bruen has been turning the light out on D1 guards all year. It just that at SJV, they don't brag about it and the writers don't write about it… but Emma is about it. Lost in all this has been how Emma Bruen has embraced her role. She has had many double figure scoring nights. But she is about winning and willing to let players at weaker programs score and read their name in the paper. She has long accepted she will most likely never get the credit she deserves. Emma Bruen is playing for a chip tomorrow and college coaches are already knocking on the door…and they should be and that will be just part of her reward.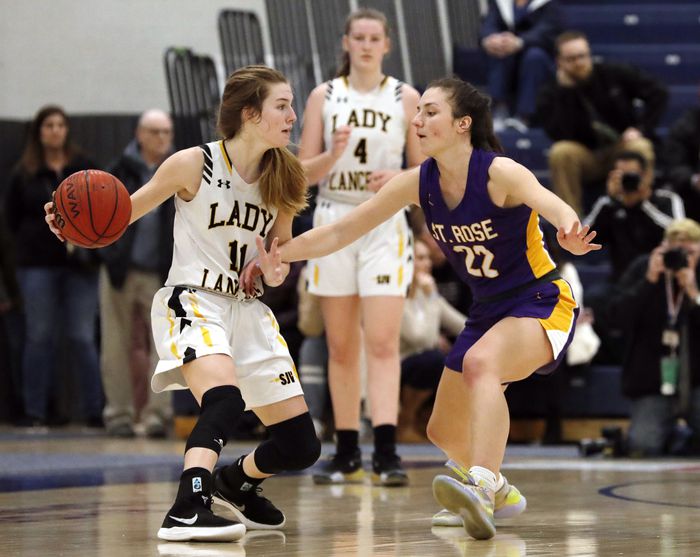 Ashley O'Connor is moving into superstar status. She doing it by just getting better everyday. She played JV last year. Now she is starting on the best team in the Shore Conference and the #1 ranked team in the state. Make no mistake she could be one of the biggest reasons why SJV is living the good life. Ashley O'Connor could be the most improved player in the state of New Jersey. It may be the reason she is picking up D1 offers. Along with Emma Bruen they form maybe be the best defensive backcourt in the Shore. But Ashley O'Connor is no one trick pony. He scoring and shooting ability was be a weapon all season for SJV. She was electric on Wednesday in stuffing the box score..8 rebounds.. 5 rebounds…3 asst and 2 steals go along with that light out defense….SJV HAS ANOTHER STAR…AND SATURDAY SHE WILL NEED TO BE THAT ONE MORE TIME.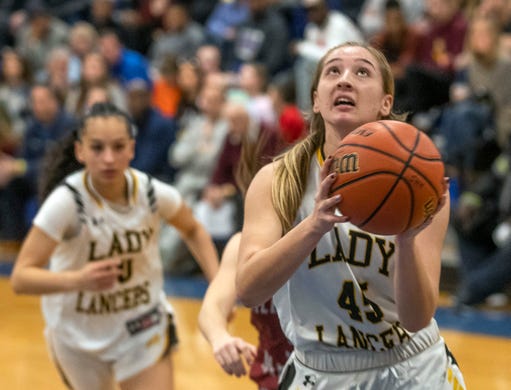 Christina Whitehead could have jumped ship this year. She could've made the decision to go play at a different high school and get her numbers. Be starting and pumping out her chest after scoring 20 points every night. She clearly has the talent to do that. But instead she is home playing for the #1 team in the state. Today she has multiple D1 offers on the table. One D1 asst coach calls her "the most improved player in the Shore". She has been lighting in a bottle for SJV off the bench. She accepted her role off the bench. How many D1 players do you think would accept coming off the bench. But Christina Whitehead knew this is what SJV needed and embraced her role. She is the best 6th man in the shore conference. She has helped SJV bring fire off the bench. There is no SCT final without Christina Whitehead…it's time we start giving credit where it is do.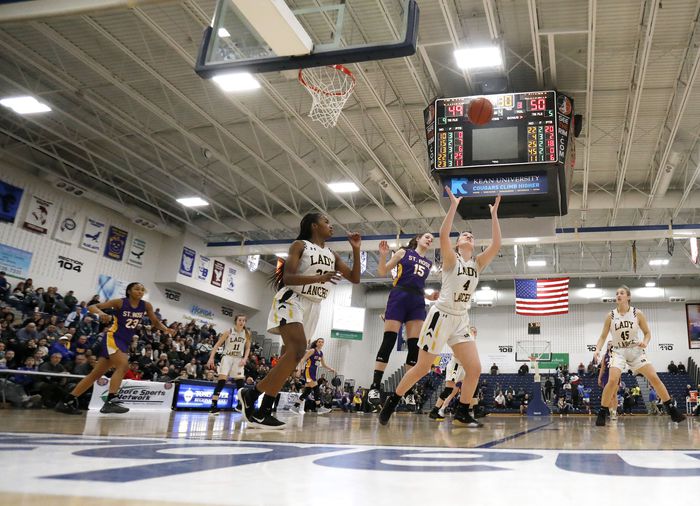 Where would SJV be without Megan Cahalan? I really don't know but I know this…they would not be playing in the SCT chip game tomorrow and that's a fact. Cahalan has been the post presence SJV has needed this season. She has cleaned up on the boards and played lights out defense. Her passing is by far the best of any big post player in the shore. She clearly is one of the best if not the best young power forwards in New Jersey. Remove her from the SCT lineup and I see no path to a title run like SJV has had. She is only a sophomore and will be one of the most recruited post in the state. Her toughness and elite attitude made her special all year. She is a proven scorer, rebounder and winner… SJV is lucky to have her.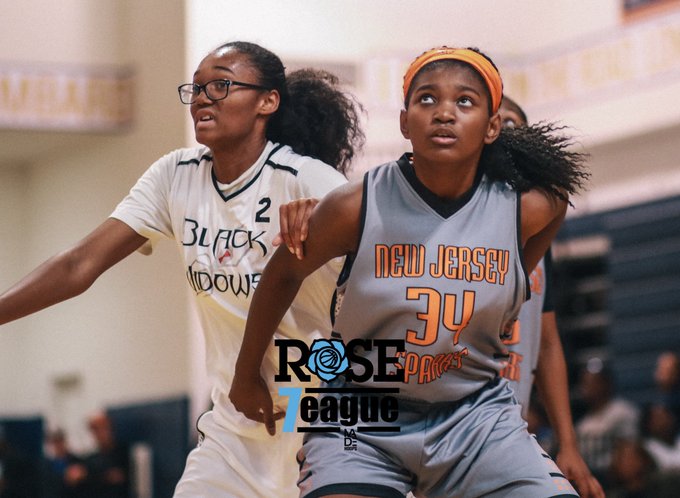 Mikaela Hubbard is just a freshman, but she has gained the trust of Dawn Karpell. This year she has grown as a player. She has filled the void by coming off the bench giving SJV that must needed relief in the front court. She has provided the toughness and rebounding Dawn Karpell needed off the bench to rest her starters… She clearly has been a blessing to SCT. Tomorrow she will be asked to grow up just a little more.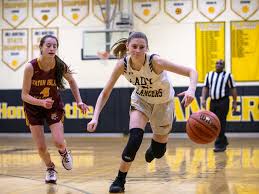 Janie Backman represents the future of SJV basketball. But for this year, her role was to come into games and outwork teams. It may not seem like a big role, but at SJV making your opponent tired matters. It was a role Ashley O'Connor and Emma Buren player so well last year before moving into the starting lineup. Janie played her role to perfection, rather than run to a weak program and play upon her ego. Now she is where all freshman dream of being…in the SCT FINAL in front of a sell out crowd.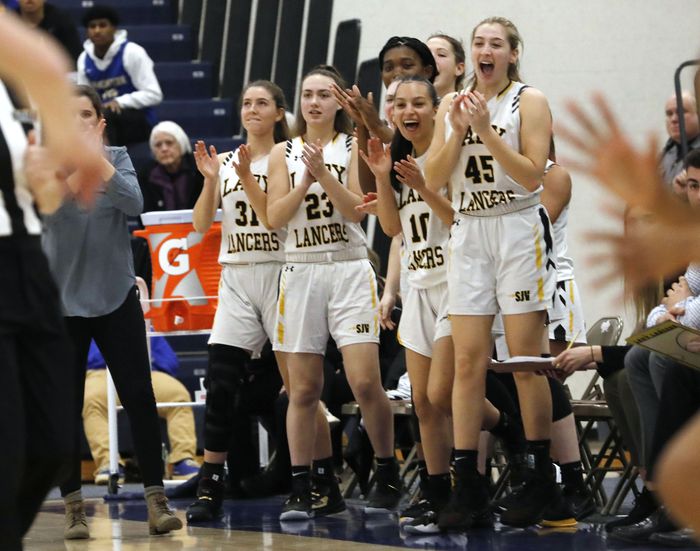 When you play for a powerhouse team. There are things you give up and somethings it playing time. But you think long term, you see the big picture. It's why Mikalea Drennan, Bre Delaney, Paige Knustsen, Ashley Sofikanich, Sianna Bradley and Cira Cevallos are at SJV. There contributions are they work hard in practice and play their roles in games. They come off the bench and bring energy. It could be for a minute or tens minutes. They understand it's a SJV thing. They know when this all washes out. They will play a major role in the team's victory. They know, they matter and are important…regardless if they never get in the paper or a blogger doesn't write about them…they don't care…they care about Saturday and anything that they are called upon to do Saturday…THEY WILL BE READY…