Last night we saw the SCT heat up in a major way. A few teams had their back to the walls. Some overcame it and others were sent packing.
Sometimes its about match-up as the young Casey's and Alex Barazotti took on a very experienced and hungry Freehold Twp team. Freehold Twp which has been searching for a marquee win the past 2 years; got one. They knocked off the #17 team in the state, RBC. Sam Famulare again hit a shot at the buzzer to win it. It's not the first time she has done this. She is one of the best closer's in Shore Conference history. Somebody needs to research how times she has done this over a career. Freehold Twp has been on the edge of greatness for some time and last night they put it together. Sam Famulare had 16 points, Tori Wagner 10 points and 6 rebounds. While Harlie Kneler had 6 points, 4 assists, 3 steals and two HUGE FREE THROWS.  Freehold has a totally different animal on Saturday in SJV.
THEY GOT DOWN AND DIRTY IN THE 2ND HALF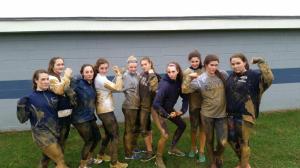 Marlboro led  Middletown South at half-time yesterday. The Marlboro kids all year have hung around the Top 10 and beat the odds. But last night Middletown South showed why they have not lost to a conference opponent in 4 years. In the second half Middletown South exploded as Stephanie Karcz and Haley Dalonzo went off and South ran away and hid in the 2nd half. Karcz and Dalonzo combined for  31 points. This sets up an interesting game with RFH on Saturday.
GRAZIANO LEADS BIG 4TH QUARTER
Holmdel and Southern had what had to be the strangest finish of the night. In what was a interesting game until the 4th quarter when Holmdel went on a 20-4 run to close the game. Morgan Graziano had 22 points and 14 rebounds. Jen Inman added 10 points and has quietly had a great season this year. Christina Antonakakis had 8 points and 3 dimes. Holmdel is as dangerous and talented team as there is outside the top 4. They will get another shot at  St. Rose on Saturday.
TOP TEAMS ROLL …
RFH, Manasquan St. Rose, Neptune and SJV had games that never posed much of a threat. But some interesting things came out of those games.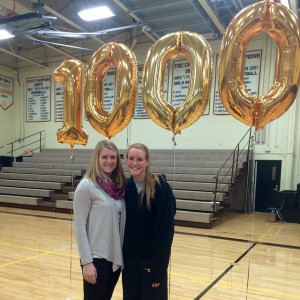 Just like her big sister she has a 1000 points
Kelly Campbell got her 1000th point last night. Campbell has had a monster year and got her grand in only 3 years. 
St. Rose beat up on Ocean but what did I notice…Luciana Thomas 18 points and 14 rebounds against the #1 team in the state. Folks do we need to ask any more questions about this young lady…WOW
Sid Sabino went 3-3 from the three point line again last night and my guess is she has the highest shooting percentage from the three point line than any player in the state, this year.
Marajiah Bacon had 24 points and added nine steals and six assists. There is no question she is fighting for a spot on First Team All Shore and Saturday could put her over the top.