SCT QUARTER FINALS PREVIEW- 
RUMSON- FAIR HAVEN VS MIDDLETOWN SOUTH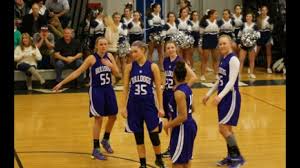 RUMSON-Rumson is deep at every position and loaded with talent. They are most talented group in this event. They live at the three point line. But Grace  Stant, Nicole Morris, Janae Mayfield  and Sam Sabino are very a capable of getting to the rim when asked to do so. Stephanie Lesko is the wild card, because when she is playing well within the RFH offense, the Bulldogs become a beast. The bench is loaded, Emma Miller is getting better every night. Hannah Scanlon seems to becoming more effective around the basket. Then there is Tori Hyduke who has been one of the top freshman in the state. This bench is a weapon and a major advantage on most nights. If RFH is struggling to shoot the ball against Middletown's 1-3-1 defense. Coach Sourlis may turn to Sid Sabino who has been lights out from the three point line.
MIDDLETOWN SOUTH– First you start with Tom Brennan who will have everyone of his coaching skills tested on Saturday. Brennan is a master on the bench. If his team can keep it close, he will give them a real chance to steal this game. Stephanie Karcz is a one woman wrecking crew. The Player of the Year Candidate has been as good if not better than her First Team All Shore season of a year ago. She has had to play without senior D1 forward Jill Favery and most of the season with Haley Dalonzo not 100%. But South is healthy now and  playing well as they ended the season on a run. They knocked off #20 Notre Dame. While Karcz gets the lions share of the attention, Angela DeBartolome, Julia Valkos and Alexandra Balsamo have been more that solid this year. All have had big scoring nights and here is a little keep secret, that nobody talks about…each has carried Middletown South in a game at some point during the year. Middletown is going to play as team that much everyone knows. But is it really enough?
KEYS TO VICTORY-
RUMSON-FAIR HEAVEN– They must take good shots or it will cost them dearly in this game. Nicole Morris and Stephanie Lesko  will need to knock down shots early against Middletown's 1-3-1. Grace Stant and Sam Sabino must find a way to get out and run as often as possible, to avoid playing against the zone all day. It's no secret they must contain Stephanie Karcz, if she goes off this game changes drastically. Rumson is the more talented team and keeping it simple might be the smartest thing of all. Rumson has not been great late in games and Saturday is not the time to try and break that pattern.
MIDDLETOWN SOUTH-This is a up hill battle do the lack of a bench and the major cap in talent top to bottom. Some how Middletown will need to match RFH at the 3 point line or prevent them from creating a big gap in stat book at the end of the night. Now here is the problem…Middletown is not a great three point shooting team. Middletown will need  find a way to get easy baskets without speeding up the game…. Easier said than done.  Rumson will press after made baskets or free throws. Middletown will need to pick their spots when too and not too attack. But the biggest thing  Middletown must do on Saturday is not try to win the game in the first 3 quarters, they need to give Coach Brennan a shot in the 4th quarter by staying close. RFH is going to go on runs and Middletown would be wise not to panic.
MY PICK-

My guess is senior's play hard as they see their careers coming to a end. Senior's only care about winning and I believe the Chemistry at RFH is going to shock a lot of people of the next few days. Middletown South lone star senior Jill Favery will be watching not playing. Rumson can throw multiple players at Stephanie Karcz defensively. In games RFH has lost late it been details they have done them in. But what does ALL George Sourlis teams always do? Get better late in the season..  I say Stant, Sabino, Miller, Mayfield are on a mission. RFH wins…
SJV VS FREEHOLD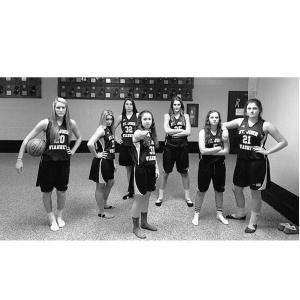 SJV– They are ready for anything, because they have seen it all. They have played in so many big games nothing is going to surprise them. The Kellyville back-court is as good as it gets. GiGi Caponergo, Kimi Evans and Zoe Pero are the best Front Court by a mile in this event. The bench is stacked and the woman roaming the sidelines uses her personal better than anyone. They could be the team to beat in this event. They are now closing games but here is my one concern….they have played a college type schedule are they tired?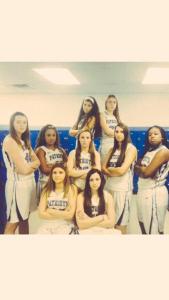 FREEHOLD TWP – They knocked RBC out of the tournament yesterday. Sam Famulare has been nothing short of great the last 2 weeks. Tori Wagner gives them somebody who is a real factor in the paint. Harley Kneler is becoming just what everyone knew she would become… A tough hard nosed competitive point guard. When they are shooting well they become dangerous against anyone. They have excellent size and go after the ball. The real question is did they win their championship last night? SJV would be wise to remember, strangely this team is great late in games with a chance to win. They have now beaten RBC and Holmdel…anyone still thing they are not capable?
KEYS TO VICTORY
SJV- Hound the Freehold guards all night. SJV needs to force turnovers early and turn them into scores. They need to dominate the end of quarters with there bench. Getting out in transition will be very important, because the one thing everyone is missing? Sam Famulare and Harley Kneler are real defenders and that is not just talk. They are as a legit lock down defensive back-court I have seen this year.  Both can guard any of the SJV guards in a half court setting. If this becomes a half court game, SJV could find itself in a dog fight. Finally pound the ball inside and wear down Tori Wagner Freehold's only true post player.
FREEHOLD TWP– First they need to remember they are playing with house money right now. But they also need to know they are playing a very explosive well coached team. SJV could run away from them in the first 4 minutes of the game. Freehold would be wise to slow the game down early. Next what is Freehold's biggest weakness? They turn the ball over and struggle against full court pressure… Freehold must take care of the ball. Next the 3 point line is a huge factor and can be true equalizer. Freehold  will need to make three's s as in a lot of them. There is no question in my  mind SJV will get more than 20 possessions or shots than Freehold. The three point line is the only place they can make this difference up. Turning over Kelly Crouch and Kelly Campbell is not easy and scoring on the offensive glass is no easier.
MY PICK-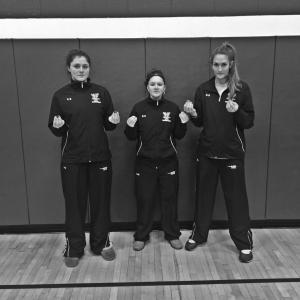 This simply a bad match-up for Freehold Twp. Their weakness are SJV's strengths.  SJV is a pressing team, Freehold inability to take care of the ball this season, is just what the doctor ordered for SJV. The Lancers are a deep TALENTED team. Freehold plays 6 and you can't beat SJV with 6 players.  Freehold also has no answer to keeping SJV off the glass in my mind. One post player is not keeping the SJV post players under control all night. Finally Freehold has not seen anything like this all season. There is no way to prepare for this in practice. Freehold Twp is not built for this type of pressure. I say SJV  jumps on Freehold often and early…SJV WINS