The college shutdown starts today and that is a signal to all. The SHORE  Sprimg AAU season is just about over. All that  is left is the NCAA D1 LIVE PERIOD. We have learned a lot this spring.  Like who the players are that have shined. What teams have made there mark and whst babies are looking different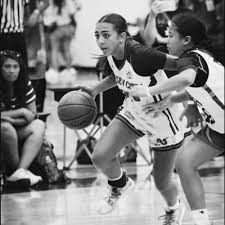 This spring NINA EMNACE us starting to look like the Pre Season Shore Player of the Year. She has been special  against  some of the best  teams and players in the state and region for the matter.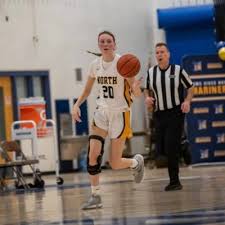 MEGAN SIAS, has left no doubt why she one of the 5 returning best players in the Shore- She has been lights out this fall. The 6'2+ Sias has showed she can do a little of everything really well. Her stock is soaring these days.
As many top rated players in the '25 class have flatlined the past 10-16 months, CHRISTINA LIGGIO has grown, filled out her frame and has found another gear to her game. Thanks to a real mature and feel for the game. The improved ballhandling and pull-up game are game changers pic.twitter.com/oT93OKyEEb

— Coach Tiny Green (@TinyGreenNBS) May 7, 2023
Not much more can be said about Christina Liggio.  She has taken her game to a new level this spring. She has multiple  high major and IVY LEAGUE offers. I think it's safe to say P5 schools will be joining in at some point.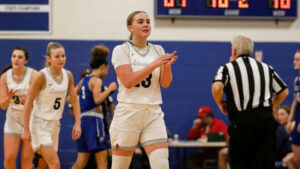 HOPE MASONIUS, left the Philly  Rise and it's looking like a brilliant move. MASONIUS came back to the NJ RISE after a injury  and went right to work. She looked Ike a player on a mission. She also  picked another High Major D1 offer from the  A-10 right out the gate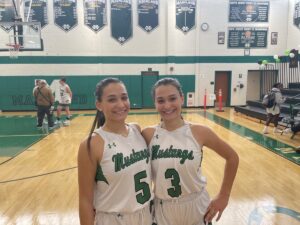 The MAZUR TWINS just seem to never stop busting up opponents. They have been scary good. There performance against the U17 HGSL SHORESHOTS  was eath shattering and spoke volumes about there games. They were unstoppable all afternoon.  The program that gets these  D1 guards are going to play for Chips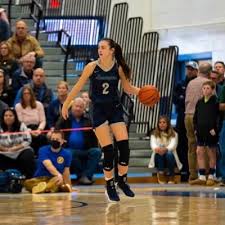 KATIE COLLINS, got off to a nice start to the AAU season with a 20 point 9 reb game at BOO Williams in the EYBL  bracket. Collins stock by July could raise in a major way.
COLLEGE COACHES Lizzy Lyons is a 2027 that has set the bar for the entire class… she is playing a little game of…."CATCH ME IF YOU CAN"…

and Good luck with that one because this young lady is locked in pic.twitter.com/nHeUMxMk7j

— Coach Tiny Green (@TinyGreenNBS) November 23, 2022
LISSY  LYONS is by far the best incoming  baby in the 2027 class. She has done it all this spring .  Post game, three point game, mid range game, passing,rebounding. Her  Game winning  shots on back to back days showed she is not afraid of tbe big moment. She has had outstanding performances, massive development and a wonderful  attitude, work ethic and personality.  The 2026 class starts right here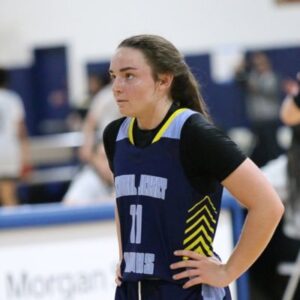 If you haven't  been paying attention  to Cassidy  KRUESI  You better start. The CJ HAWKS guard is  having a dream spring now.  D1 coaches are going to have to peek in because she has stepped all the way up.
Three of my favorite people representing the Irish national team
QUINN TIME😃🙏🌈🍀 pic.twitter.com/Iir65QnA8I

— Coach Tiny Green (@TinyGreenNBS) April 14, 2023
SIDNEY QUINN, has found her groove after representing the IRISH NATIONAL TEAM.  Her breakout game vs the U16 HGSL SHORESHOTS  was key. She was sensational  down tbe stretch  for the EYBL GEMZ U16. It's clear Quinn is setting up for a monster AAU season.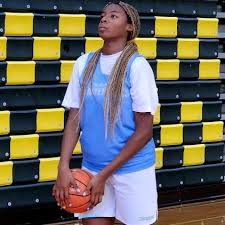 GANDY MALOU is just insanely Improved. Her mobility, improved skill sets and IQ  have taken a major jump. She has offers from Top 10 schools in the country. There smart because this young ladies development could  be the difference in a NATIONAL CHAMPIONSHIP  ONE DAY. She is starting to look scary the moment she walks on the floor…. Couldn't happen to a better kid.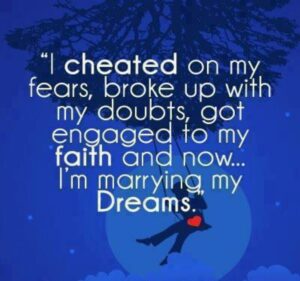 The one thing about this spring is painfully clear. Some highly recruited players have made some  massively  bad choices in selecting AAU teams. Those who have managed to hang on to a offer, can either accept it or roll the dice. Hoping things get better or they can try and find a new AAU team. It's all part of the risky business of AAU. For the underclassmen it's  a learning moment and there get to try it all over again next year. For seniors it's put them in a precarious spot.  One thing is clear not everyone is going to survive. Some will have to pay for there indiscretions.
5 PLAYERS  WHOSE SATUS HAS CHANGED TO  D1 lock  STATUS
1. Emma Thornton.- Chambers u17 Shoreshots 
2. Gamila Betton.- HGSL SHORESHOTS U17
3- Brooke Hollawell. NJ RISE U15 National Team
4. Jadia Guerra- HGSL SHORESHOTS 2025
5. Carlie Lapinski- UNITED U17
THE WINNERS…
THE HGSL SHORESHOTS u17- Tracey Sabino' team has been nothing short of sensational. Nina Emance  has proven she just may be the POY leading Canididate. Eli Clark has been masterful. The "gift" Julia  Almeida has been been great. Megan Sias, Allison  Cannon,  Tanaiyah Decker, Gamila Betton, MacKenzie Teevan are all going to sign D1 papers. It has been a dream like spring.  They had the best team and the best players
The 2026 SHORESHOTS – when tons of coaches are following  freshman. Something is up. In this case it's 8 D1 players, 3 players with POWER 5 OFFERS.  The best freshman  on earth  and chemistry from the heavens.. This team is made up of rock stars, gym rats and kids who are not chasing hype but game.
The  NJ RISE U17  – There are surpring everyone. So much that Hope Masonius picked up a A-10 and her talented teammate  Kasey Bretones has picked up 2 D1 offers including  a A-10 offer.  These two certainly won't be lonely. Siobhan Stapleton right now looks like a certain IVY, Patriot D1 steal due to her shooting upgrade. She has made the massive jump so many have been waiting to see. A true recruiting war could break out before the summer is over… STAY TUNED!  McKenna  Karlson should now  be able to take full advantage of the new found attention  her NJ RISE team is attracting. It was all she  needed. She can and will do the rest. HAYLEY  CORTTELL has proved shooters matter. She has had a eye popping spring.  Savanna Buttts is starting to become a real interesting prospect. This is a team that right now has real momentum going into May. If the can hang on to it. The summer recruiting  period may be one heck of a ride, ending with lots of scholarships.
THE EYBL GEMZ U17 team has shown some flashes. There certainly enough talent and  some highly competive kids. Playing without a true Point Guard will be a adjustment but come the summer this team could be scary. Everything is in place for a nice EYBL run in July.
The CJ HAWKS WESTROL  are a tight group who are over achieving. But rhe name of the game is getting coaches to watch. They have some D2 and D3 coaches watching but this team deserves more and that includes D1 looks.
THE 2025 SHORESHOTS just may be the best team in the organization. Tessa Carman is proving she is that rare talent. Christina Liggio looks like a POY CANDIDATE. Future D1 guard  Olivia  Shaughnessy has been light outs. Racquel McMullen has shown what so many have already known, she is a baller. Shannon! Heine has proved she has a big future. She simply has caught the eyes of D1 coaches with her play.  Jadia Guerra is magical at times. Lizzy Mitchell is starting to become high in demand for D1 coaches . She has simply willed herself back to her former self a year ago. Before injuries halted her in her tracks. Emily Cavanaugh is A D1 lock if she stays  focused. This team is 10 team deep  and has the full attention of college coaches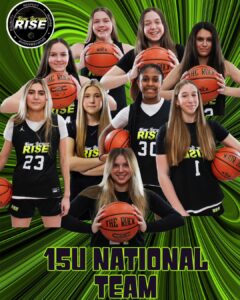 The 2026 RISE could make the case they  are as good if not better than rhe 2026 Shoreshots. But right now they  are off the radar. They have played well and have added players to the roster. Buy there is no buzz or coaches right now. They will need to change that by summer. Out of sight and out of  mind. This is a team with as ma y as 6 D1 players. Including 1st Team All Freshman Lola Giordano, Daniela Malesky a ALL FRESHMAN player. Grace Feeney  a 6'0"  gym rat who I say will be a Top 5 player in the 2026 class. Jordyn Hollawell is flat out the real deal. This is a team with some of the best young talent in the state….HOW QUICKLY WE FORGET!
MY SHORE ALL SPRING AWARDS
OUTSTANDING PLAYER – NINA  EMANCE
OUTSTANDING JUNIOR- CHRISTINA LIGGIO
OUTSTANDING SOPHMORE- ADDY NYMCHECK
OUTSTANDING FRESHMAN- LISSY  LYONS
MOST IMPROVED-  GANDY MALOU (SHORE ADOPTED)
ALL SPRING TEAM
NINA EMANCE – U17 HGSL SHORESHOTS
HOPE MASONIUS- U17 NJ RISE
CHRISTINA LIGGIO- U16 HGSL SHORESHOTS
ADDY NYMCHECK- 2026 SHORESHOTS
KATIE COLLINS- NJ GEMZ EYBL U17
AAU SHORE TEAM RANKINGS
1. U17 HGSL SHORESHOTS
2. U16 EYBL NJ GEMZ
3. U16 HGSL SHORESHOTS
4. U17 EYBL NJ GEMZ
5. 2026 SHORESHOTS
6. NJ RISE U17
7. CENTRAL JERSEY HAWKS  WESTROL
8. 2026  NJ  RISE
CAMP EARLY BIRD ENDS THIS WEEK!
EARLY BIRD CAMP SALE:
.
Want to improve your game?!?! Be here this Summer. HGHQ Summer Camps with Tiny Green, Mike Rice & Bob Hurley ‼️🏀👊🏼 @TinyGreenNBS @CoachMikeRice pic.twitter.com/64PhYvcmbJ

— Hoop Group HQ (@HoopGroupHQ) April 18, 2023
****D1 COLLEGE PICK UP STARTS THIS WEEK… INVITE ONLY