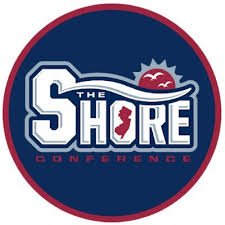 It time for the lead up to the 2021 -22 basketball season. In 5 weeks the first day of practice will take place. Some teams will be ready from day one. While other teams will use the first month trying to get basketball ready. They will spend the early part of the season playing catch up… some will catch up and most won't. It's want separates the best programs and players from the wanna be's. Those players and programs who are ready from day one have a huge advantage. It's why the next 5 weeks is in many ways is the last chance for many to change their status before practice #1 of the season
Everyone will be upbeat and positive to start the season. Everyone will start out unbeaten. But each teams goals will be different. Some teams will be playing for Chips and State titles. Some teams will even be playing for immortality. Trying to when a TOC or the biggest chip of all a SCT. There will be individual goals and milestones that are being chased. Like 1000 points, All division and All shore, All state. There will even be those chosen few hoping to join the rarest of clubs, PLAYER OF THE YEAR. In many ways the next 5 weeks will determine all this.

There are those who wish on a star. Then there are those who are a star. They don't try to make there goals come true. They make them come true. The great Pat Summit said "champions are made in the off season". This off season some kids, teams and coaches are putting themselves in position to be champions and make their dreams come true. It comes down to a little word call commitment and another word called decision making. No coach, player parent or team can get it all right. It's just the some get it right more than others.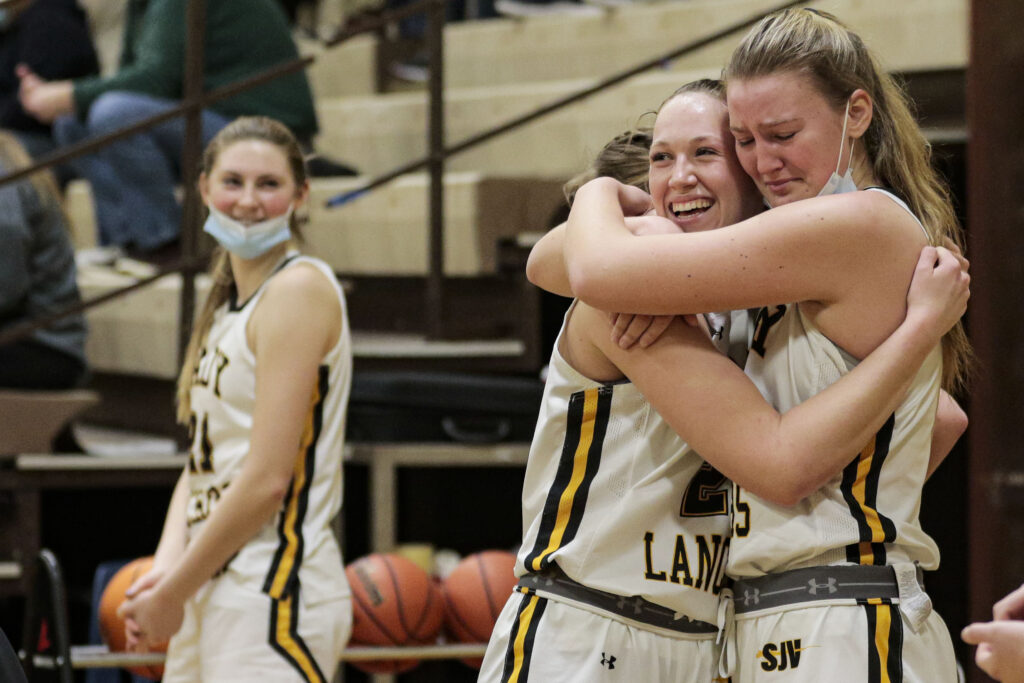 SJV lost Katie Hill a big time player and Emma Bruen a big time defender. But they added mega star Zoe Brooks and Julia Karpell and Janie Bachman have lived in the gym this fall. The two have been preparing as if their time has arrived. In turn making SJV not just the most talented team in New Jersey but the hardest most dedicated group of players in New Jersey. The biggest surprise of the fall is when a SJV player is not in the gym. Madison St. Rose, Megan Cahalan, Brianna Delaney, are relentless. Michaela Hubbard and ASHLEY SOFILKANICH are big, strong and so ready. SJV has done all the right things this summer and fall… what else is new?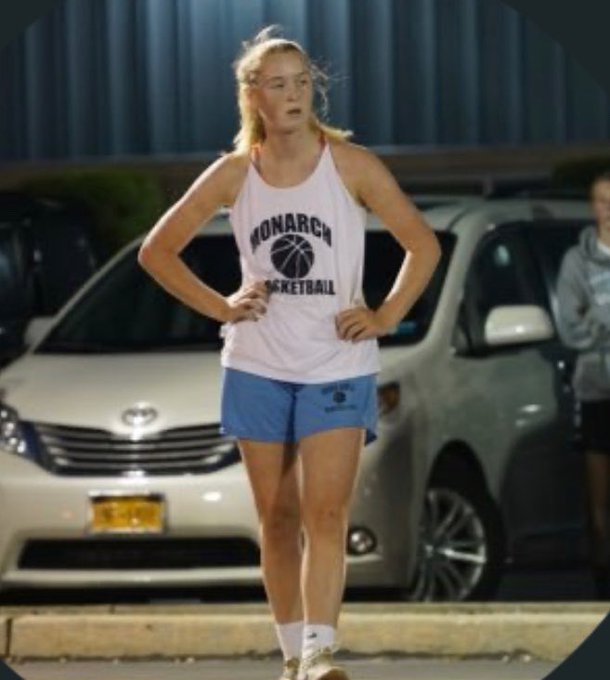 Trinity Hall doesn't have the rep of other schools. But everyone has goals. Matt McCarthy goal has been to create a culture of hard work and commitment. He wanted to close the gap between his program and the elite programs in the Shore. He has done that by convincing more of his kids to get in the gym. His two stars Nina Emance and Siobhan Stapleton are Undeniably two of the hardest worker in all of New Jersey. They have set the tone for other kids looking for greatness. They also have made Trinity Hall a real basketball school. Now more talented kids are thinking and want to part of the next step at the school. Based on the fall another great season to back up last years chip looks real… they're 5 weeks of hard work away!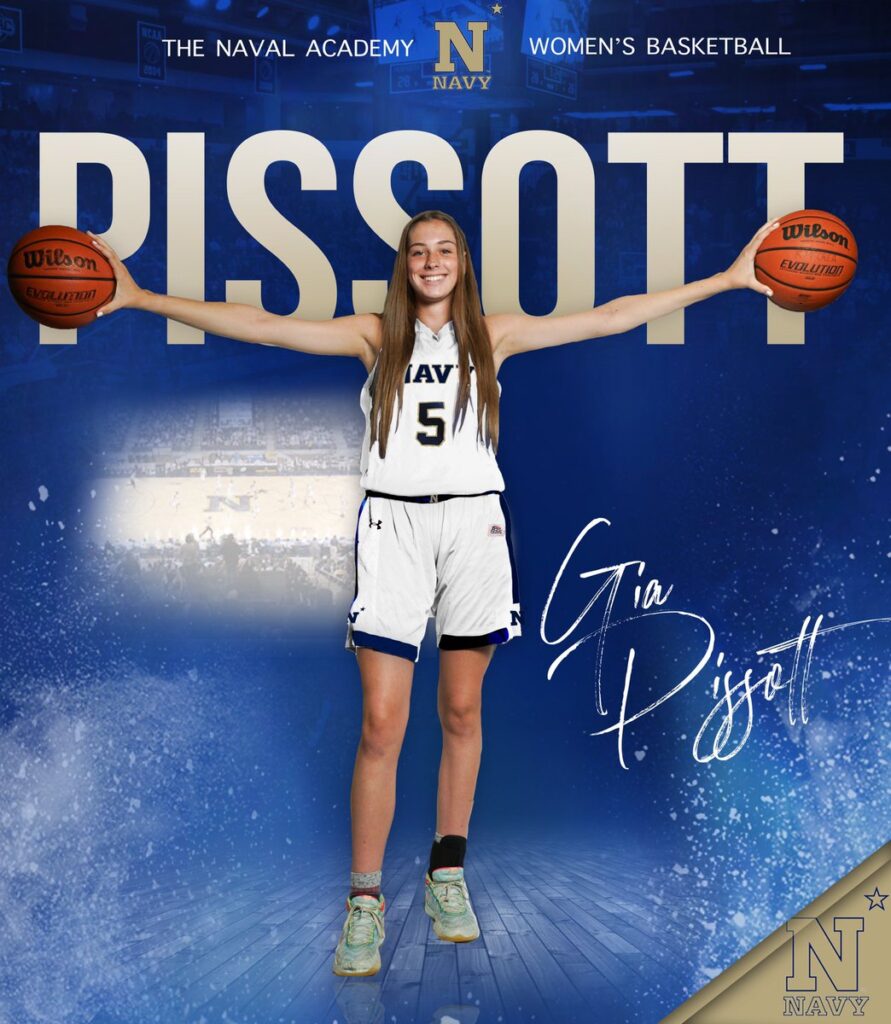 You don't make big things happen in the fall. But you can sound the alarm as to what is coming. Toms River North has sounded the alarm loudly. There entire roster has been showing up in the fall. Let me repeat TRN a Ocean County team, has its entire roster in the gym. Ariana Torres and Gia Pissott are gym rats and setting the tone. It's why TRN is undefeated in the Hoop Group Fall league. They are building team chemistry they can use as fuel once the season starts. TRN has taken fall of advantage of its time this fall… they are truly 5 weeks away from being as ready as anyone, if they can close the deal.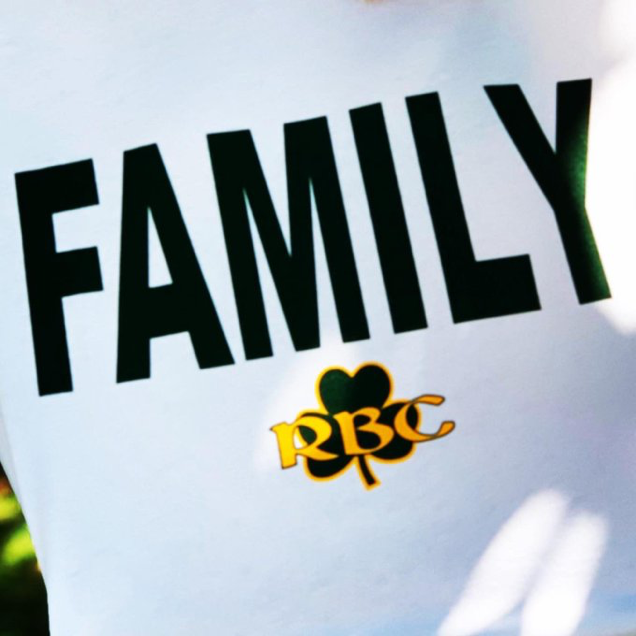 RBC once was known as gym rat central. But most of the gym rats are off playing D1 basketball these days. But the biggest gym rat of all is back. Justine Pissott wants to win a chip and be player of the year in New Jersey, injuries have slowed her. But she looks like a player on a mission. The good news is there are still a few gym rats who want to wear the green and gold. Tessa Carman has established herself as the best freshman in New Jersey. Christina Liggio has established herself as one of the best freshman in the shore. They have grinded this fall like few RBC players have. But it's Molly Kelly who has found her way to the gym daily it seems. She appears to be a gym rat in the making. The drama free point guard is motivated and has used the fall to prepare. No player at RBC may the next 5 weeks mean more too. RBC could be the most interesting team not only in the shore the next 5 weeks but the state..I guess you can say the ball is in their court.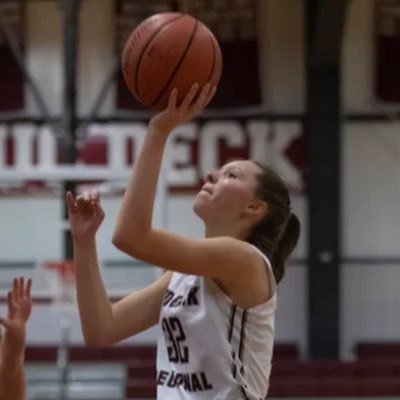 RBR has taken a major jump in recent years under Coach Truhan. But unlike the elite programs, he doesn't reload. He has to readjust each year. No team hoping to move to the upper Echelon in the Shore has more riding on the next 5 weeks. His two mega talented post players play a second sport. Caroline Polloway has a ankle injury and can't train. Camryn Gardner has been playing catch-up since the summer. If these two don't get in back in the gym. Now the good news. These two have the potential to be the best frontline in the Shore one day. There is even more good news on the way. There best player and badly need guard to replace Chloe Teter, has yet to even arrive yet. That will happen this week, so stayed tuned… the next 5 weeks is going to make or break for RBR, if they have any hopes of playing with the top teams… trust me.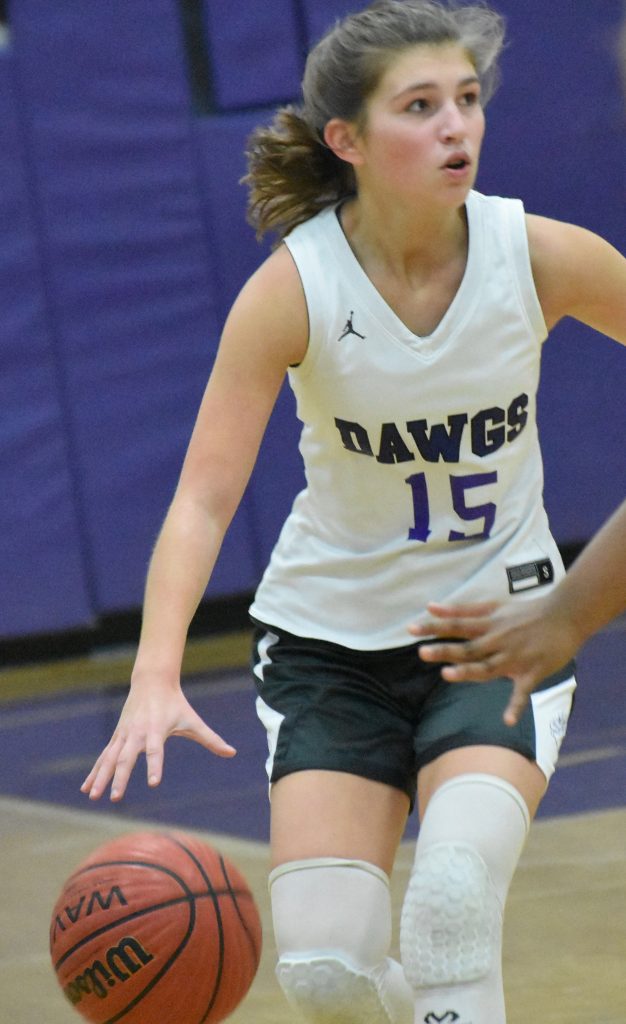 RUMSON, it seems every year we say is going to start the rebuilding era. Well Coach Sourlis has been gone 5 years and Dave Cahalan should already have one Group 2 title( yes it was stolen) and last year almost got his 2nd. Julia Cosentino, will take the torch from Grace Munt. This fall we have not seen much of RFH because of two sport players. At times they have not had enough players to play in the fall league. What does all this mean? Who knows but it certainly feels different this time around for RFH. The next 5 weeks they most certainly will have to play catch-up or start the season from scratch trying to find there basketball legs… not a good idea in the Shore Conference.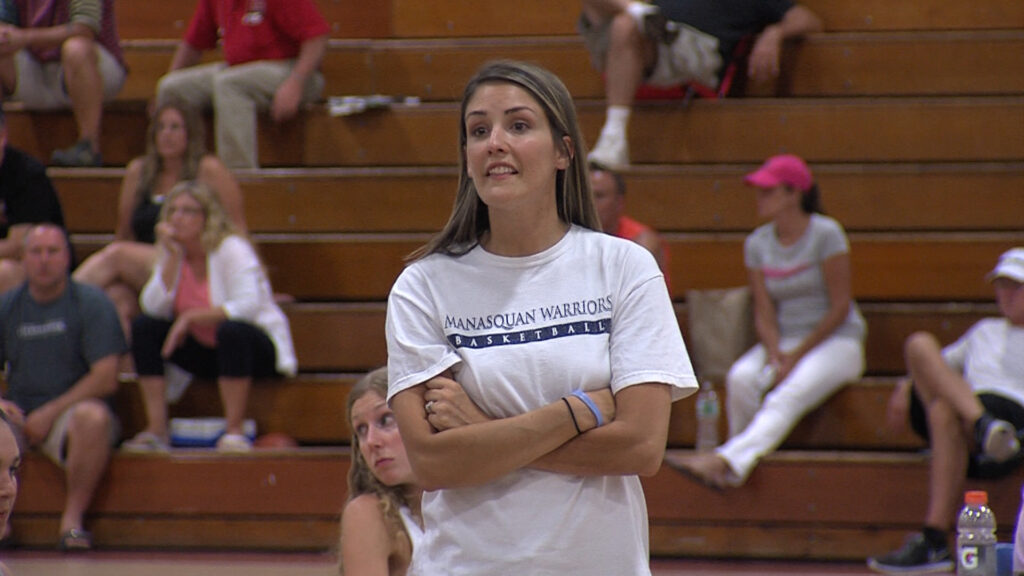 Wouldn't you love to be Lisa Kukoda? She has the deepest team in the state. She has 2 of the five best players in the Shore Conference in Georgia Heine and Mary Donnely. She has one of the best freshman in the state in Oliva Shaughnessy. She has the most improved player in the state in Katie Collins? Certainly the Shore. She returns two D1 players from injury. In Hope Masonious and Brooke Hollowell. She has two D1 players tou don't know in Rylyn Orlando and McKenna Karlson. Most of her kids LIVE IN THE GYM. They are trying to match SJV move for move. Gym time for gym time. Training for training. The next 5 weeks they just need to stay the course and remain healthy.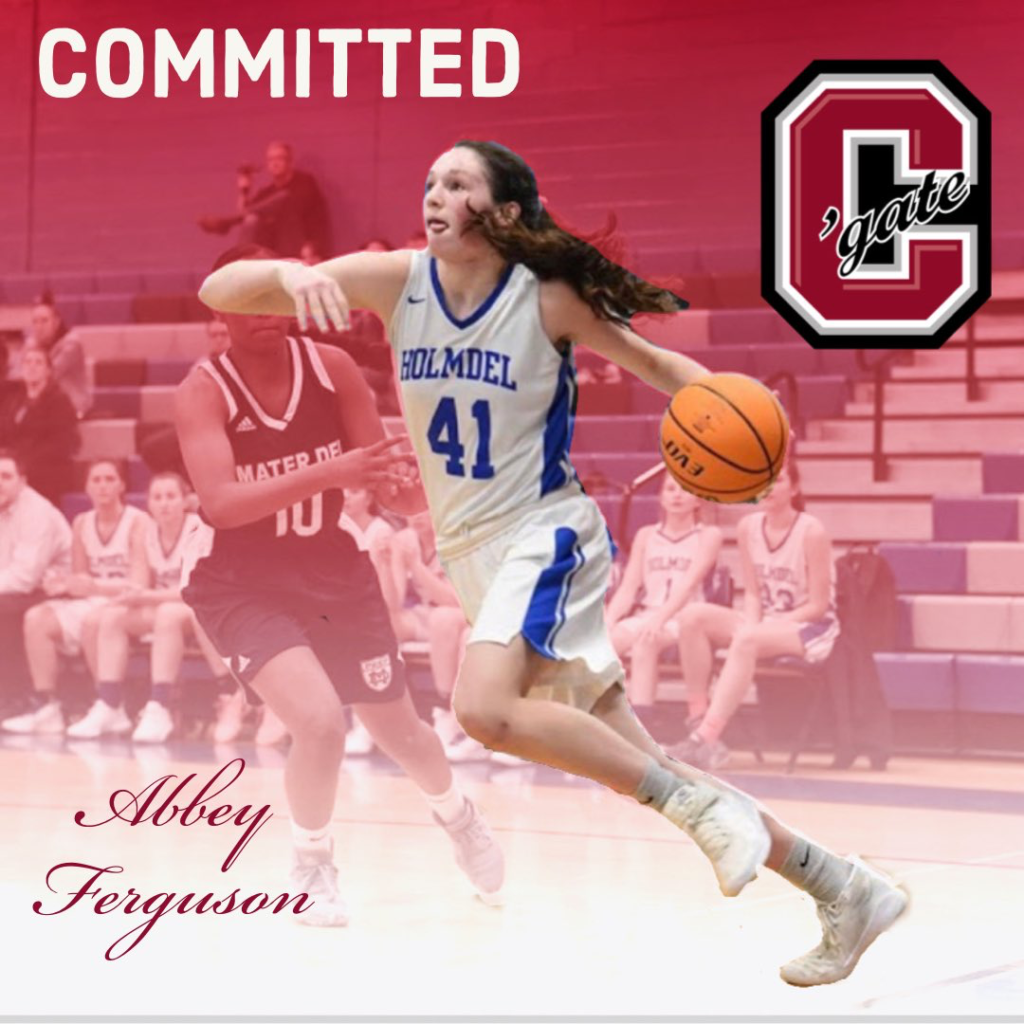 Holmdel has the hardest working senior in New Jersey. THE GOAT of gym rats this fall. Abby Ferguson has been special in her preparation this fall. So has Coach Ward, he has used his entire roster. He has put zero value on winning and losing. His value is on playing and getting everyone ready to make a contribution… wise man! This fall it looks like a lovely idea. The biggest surprise is Allison Cannon who is quietly one of the best sophomores in New Jersey. It's seems this crew is deep, healthy and have used the fall to perfection. ALEXANDRA LOUCOPOULOS and Erica Stolker are the most underrated duo of guards I've seen this fall. They have gotten big minutes and have gained big confidence. But it's Kathrine Martini who has used the fall to grow her game into big girl status… the next 5 weeks are put up or shut up time for this group. Live in the gym or die on the court.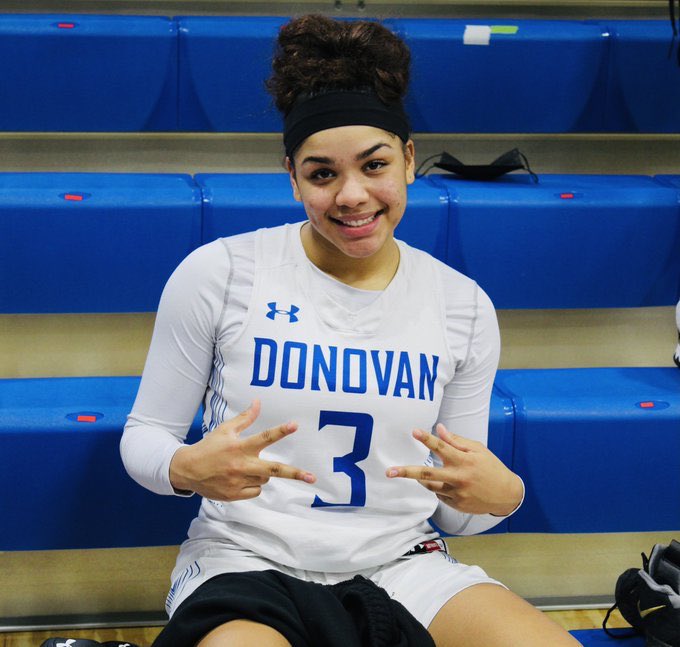 DONAVAN CATHOLIC has Gabby Ross on a mission. She is living in the gym. St. Rose has two D1 players and a deep talented freshman class. Neptune has two former All Freshman, now seniors. But all these programs have something in common. Lack of gym time due to injures and kids who play 2nd sports. That's a problem because they all need competition in the fall to get ready. They need to see competition consistently now, not when the season start. They need to find a way to get ahead of the curve. There all running out of time and the next 5 weeks are going to determine what there seasons will look like… because champions are made in the off season.
DON'T FORGET, there are personal goals that kids are preparing for… sone are truly chasing them and some are just talking and hoping
GIA PISSOTT, is not talking she is walking the walk and this fall 100% in the 1st Team All Shore conversation. Her work this fall has been a thing of beauty.
Brooke Hollawell has made it back from darkness this fall. She like Ally Carman will be chasing 1000 points. Remember Covid made it harder.
it's seems Tessa Carman is the front runner for FRESHMAN OF THE YEAR. But make no mistake, Olivia Shaughnessy and Kayden Clarke this fall have proven they got other plans.
MADISON ST. ROSE, hopes to be the first 3 time Shore Conference player of the year. But Mary Donnely and Georgia Heine this fall look like they may have something to say about that .. more importantly their team looks like they can put them in position to do just that.
Matt McCarthy is doing what many didn't think was possible. He has got lots of Trinity Hall kids playing all year round. It looks like to be he can grab the coach of the year award. That's if Vicki Gillen's TRN crew doesn't spoil it all.

Well the college coaches may not see the work they put in during the fall but I do. Can you name one kid, just one who showed up everyday was totally committed during any fall season… who did blow or didn't have a great high school season? Sorry you can't so here are 10 kids if they can close the deal and get to the finish line the next 5 weeks.. will have mind blowing seasons
Katie Collins Manasquan, Every day all day
Tessa Carman RBC, the focus has been different
Siobhan Stapleton Trinity Hall, the package becoming complete
Abby Ferguson Holmdel, First team All Shore is there
Gia Pissott TRN, 5 weeks from greatness
Brianna Delaney SJV, if… if… if no more gaps
DEVYN QUIGLEY Manchester, she just looks different. 5 weeks of hard work away from being different
Eli Clarke Ocean, 5 weeks away from real respect. Has to finish
Christina Liggio RBC, 5 weeks away of focus can lead to greatness
Gabby Ross Donavan Catholic, if she works the final 5 weeks the way she did in the fall.. mega star status

10 PLAYERS IF THEY STEP UP NEXT 5 WEEKS CHANGE EVERYTHING .. (ranking, status, chips and predictions)

Ally Carman, RBC the biggest game changer in the state. She holds RBC future in her hands. When she want to roll, she rolls in a big and better way than everyone else. Now she has to lock in and show she is ready to dominate.. she has 5 weeks to send whatever message she wants
Camryn Gardner, RBR can she get to the next level? RBR is waiting and hoping that's what she can do. The next 5 weeks can she focus after soccer and get to work? Her presence will be needed. Long before the 1st day of practice
Dorothy Hollowell Manasquan, if she is even 70% .. how they say? Game on SJV! 5 weeks is lots of time to sharpen up the tools, get in shape without rushing. Why rush when your have a team of veterans.
GAMILA BETTON Ocean, you wondering who she is? Well if this talented post player steps up Ocean becomes the surprise of the year.
Cracking" ROSIE SCOGNAMIGLIO St Rose, has spent most of the fall in a boot. She needs a great stretch run the next 5 weeks or it's a month of learning on the job and getting back in shape… AKA chasing all season
ALEXANDRA LOUCOPOULOS the one player for Holmdel that get them to the next level. Gotta be relentless starting now. She can be the missing link for too many reasons to mention.
Tanaiyah Decker Donavan Catholic, sleeper alert and without question a deal breaker. She can be what puts Donavan Catholic over the top. She has been sensational all fall. Now can she get to the finish line heading into the first practice.
Dylan Cahill RFH, trust me this is the key to RFH getting to the top half of the shore. Julia Cosentino and Charlie Rosen are givens. But a fully healthy Cahill gives them a year round baller. 5 strong weeks is what they need from her right now.
Haven Dora Trinity Hall, one of the best point guards in the entire Shore. She is not just a Lacrosse player. But one of the best on the East coast and she's going to Princeton. Now can she give Trinity Hall 5 weeks of hoops is the question… or do they have to wait for her to get her basketball mindset back as the season progresses? They hope not.
Julia Godzicki TOM RIVER NORTH, the pieces are in place. Gym Rats Gia Pissott and Arliana Torres are future D1 players. Grodzicki was All Freshman two years ago. She has looked ready to break out this fall. If she does TRN may just be a Top 20 team. The next 5 weeks she could cement TRN's great fall