There are those kids who are talented. They are special and they are quiet but confident. There is no better example of this than Kayla Beckford of Hudson Catholic.
Kayla Beckford has been a while known talent since the day she started playing basketball. She had Division One offers before she played a high school game. It's just you would never know it because of her family and her approach towards basketball. Kayla Beckford is not one of those kids who spends all day hyping herself up on social media. She is not a player who plays for stats and attention. Kayla, plays for the love of the game. She is one of the rare kids who loves playing. She doesn't play for rankings or attention. She plays because she great at basketball and works hard at it.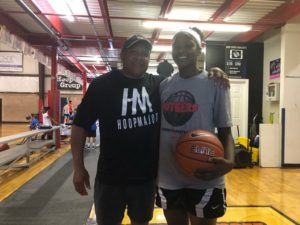 I met Kayla Beckford 3 years ago at NBS. I had heard about her though other kids. When she walked in the gym I was expecting another big headed young player. I figured she be a selfish kid who was their to show me that she was a great player, even if meant at the expense of other players in the gym. What I found out that day was Kayla Beckford was so unselfish and good natured it blew me away. Not only was she humble, she also was one of the hardest workers in the gym. It's rare when you see such a young player that mature and so talented. She just seemed so much older than her peers. Her focus was something special. But what really jumped off the page, was her basketball IQ and her ability to make other kids shine. I was amazed how she played the game the right way and wasn't just trying to impress everyone. She was there to play good competition and get better as a player. I knew from that day forward she would be very special, not because she is one of the best players in the 2022 class, but because of her attitude and insane natural talent. She is a great example of when talent meets work ethic what is possible….in her case SOMETHING SPECIAL.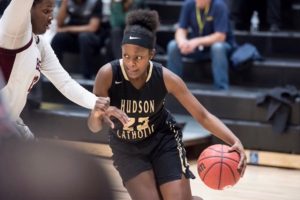 So how does a kid with Kayla Beckford's talent stay so grounded? How does a kid like Kayla, become able to root for other kids and give them props? I read her twitter account and it is always her retweeting or complimenting her peers. The answer is easy, it starts at home and it starts with her parents. You see, her parents are people who believe there is enough light to go around for everyone to shine. Her parents give her the best environment to nurse her talents and encourage her to be the best player and teammate she can be, which has led to her becoming one of the most like kids by players and coaches.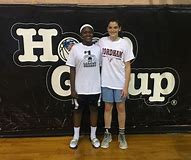 This past season, Kayla Beckford had a not so surprising successful season. She scored in double figures in her first high school game and didn't look back. She had multiple double/double games and help Hudson Catholic into the state Top 20. They finished with a surprising  20-7 record. She was easily one of the best freshman in the state. It was the start to a great future. When Kayla Beckford attended summer camp this summer, it was clear she had changed much since the fall. Her body looks like a college body right now and her handle is so next level, it's scary… not to mention she is becoming an elite scorer. She is also so coachable that she makes you want to give every drop of your energy to her, because that's exactly what she gives you.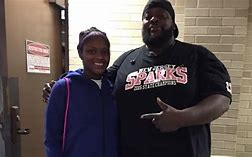 Recently, a Division One asst called me to tell me she was going to offer Kayla Beckford and she wanted to know my thoughts. I told her, "Kayla Beckford could never score a point for you and still better your program." She is a kid who understands its about being a good teammate, a hard worker, a great student, and representing her family and school with pride. Her brother went to Europe this summer to study abroad, which really didn't surprise me because the Beckford family is about education and doing your best on and off the court. It why I believe Kayla Beckford is one of the best packages a coach could wish for. Before she plays her last game, Kayla Beckford will not just be one of the best players in New Jersey, but also known as one of the best kids as well!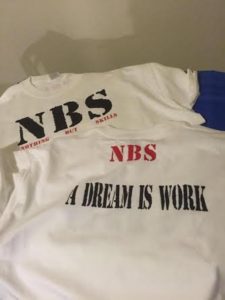 NEXT WEEK…need I say more….spots available.
732 8973196 or coop@hoopgroup.com