Last night in Holmdel, St. John's Vianney sent a message to the Shore Conference  to be passed along to all by RFH. That message said the following. The names change but the game remains the same. SJV on its home court ran away from RFH early and hid for the rest of the night in convincing style.
Dave Callahan has taken the successful but rocky boat called Rumson Fair Haven and guided them into smooth waters. It been a amazing start to a new era at RFH. The program for the first time in recent  years is drama free. The team has played just like that, as a team. The players have accepted there roles and it's been a joy ride with RFH ranked 5th in the state with wins over two Top 20 teams. But last night Coach Dave Callahan was introduced to the Shore Conference Elite and he immediately found out this is a different aminal.
RFH has two superstars in Tori Hyduke and Hannah Scanlan. But unlike on the boys side. Dave Callahan found out that two stars mean very little. Because in the Shore Conference on the girls side, neutralizing two players of any talent has been done before. Last night SJV cut off the head of the two headed beast called RFH and the  soldiers who follow the two headed beast; were left to fin for themselves. The SJV guards  harassed RFH point guard Hyduke into  submission. With a one for all and all for one approach. Sarah Karpell, Rehema Henderson and Julia Ramos were the  main culprits. But in reality, Coach Kaprell threw the kitchen sink at  Hyduke, who is having a All SHORE SEASON, but was  ineffective most of the night…and mostly due to one thing; massive  fatigue…one against 5 in total are not good odds. The other star for RFH Hannah Scanlan has been having a dream season. Many believe she has been the best player in the state…. Well that was until last night.
There is old saying which goes like this, "don't pull on superman's cape" in this case it was Superwoman's cape. Superwomen would be KIMI EVANS OF SJV.  Last night she reminded everyone who the most dominating force in New Jersey is. She showed her strength, athleticism, leadership, confidence and the patience that no other player in the state can match. The SETON HALL bound star was a force on both sides of the ball. She had 25 points and 10 rebounds in 3 quarters worth of work. But it was her defense, that changed the entire game. She blocked shots and contested any shot below the foul line. She made it virtually  impossible for RFH to get any easy baskets at the rim. Last night Kimi Evans set the table for what would become a dismantling of the #5 team in the State according to NJ.COM.
If RFH wanted to know what really happened last night. They can look no further that the depth and unselfish play of SJV. A team which made the extra pass time and time again last night. The biggest reason for, was one person, Courtney Dobrzynski who time and time again keep the pressure on RFH, with her all around play. RFH can look no further than Courtney Dorbrzynski who is the ultimate leader and teammate. She my friends is the key to the entire SJV machine. She beat RFH in so many ways that will not show up in the box score today. She rebounded, tapped loose balls away. Made sweet passes to Evans and hit cutters for easy baskets. She was spectacular in every aspect of the game. How Hartford stole this young lady is amazing.
But at the end of the day it was the masterful job of Dawn Karpell proving yet again. Nobody uses there entire roster the way she does. That ROSTER WAS ON FULL DISPLAY…..
THE SJV ROSTER WAS ON FULL DISPLAY
Sara Karpell picked up another D1 offer after last nights game. The reason was because  despite being a young baby, she already has a next level game. She put all that on display last night. She found her open  shooters on penetration, she didn't challenge Hannah Scanlan in the lane but rather shot floaters. She made great passes in tight  spots below the foul line. Then finally she banged out three's and made life for the RFH guards miserable. This is why SARAH KARPELL picked up another D1 offer and just may be the best guard in the Shore one day. Last night there was no question who the best guard in the gym was by a long shot…IT WAS SARAH WITH A "H" KARPELL!
Rahmena Henderson was all freshman last year,  at NEPTUNE. Now she is another future D1 guard on the SJV roster. After sitting out for 30 days she made her debut. It was a smashing one. She started by turning over the RFH guards right of the gate. Then she hit Kimi of "hands from heavens" Evans, with two sweet post feeds. She also found time to get out and score from a breath taking pass from Sarah Karpell. It was  glimpse of what the rest of the Shore must now deal with. Henderson was just what the doctor ordered last night.
SAJADA BONNER or as I call her JA MONEY was just that last night. She and I make funny snap chat videos together. But there was nothing funny about what RFH will see on video, watching her last night. Bonner is a 6ft do it all swing player from the gods. She showed it all last night as she posted up on the box for buckets, rebounded in traffic, anchored the back of the press on defense, shot three's, made sick passes and proved…Power 5 schools better get on board. She my friends is about the realist of real deals there is and RFH found this out the hard way.
Julia Ramos dove for a loose ball with another RFH player. They both rolled around before she came up with the ball. When she got, she had this look in her eye as if to say…how dare you. Nobody out hustles Julia Ramos and last night she was all hustle team and her teammates followed her lead. RFH had no way to answer this skill set, she has passed along to her teammates.
I have been saying it for two years Maddie Doring is a D1 lock. Now she is finally getting her chance. Yesterday it was she that broke the will of SJV. Her two deep three's and next level drive to the basket were breath taking. She was  magnificent all evening last night. She also had college coaches smiling for good reason…I TOLD YOU SO!!
Sarah Furch has been battling injuries early in the season. But now appears healthy, at least healthy enough to make the move of the night off the bounce for a bucket. She was healthy enough to get SJV's high low game going for Kimi Evans and more that healthy enough to pound the glass. Sara Furch is a D1 lock who before SCT COMES ROLLING AROUND IS GOING TO BE A SERIOUS PROBLEM.
Brelynn Bonner and Riely Kehole may not be household names. But make no mistake, they relish they roles. Both came in last night, whirling around and pressuring anything with a R or a H on it. They pushed the pace and did not allow RFH to ever catch there breath. Both attacked the rim on offense and made this fight unfair. Both, make SJV just a nightmare when they go deep into there bench.
They'll meet again these two superpowers of the past 20 years. One superpower appears to be getting stronger. The other is looking to regroup. RFH saw Lucy Adams, show maybe she could be another weapon in there arsenal. RFH now knows it not going to easy and there is much work ahead. How they handle last nights' crushing defeat is very important. They can go back to the future and be like the teams before them. Start the in fighting, listening to mingling Parents and let the  finger pointing of recent years gone past, define this program . Or they can make the bold  move forward with there fearless leader Coach Callahan, who has been nothing Short of brilliant. Can Coach Callahan make them remember this was one game and one road game at that, only?  Do they and all of us, if we are all being honest; realize…RFH WAS PLAYING WITH HOUSE MONEY LAST NIGHT WIN OR LOSE? Because folks for the record… RFH had everything to gain last night and nothing to lose.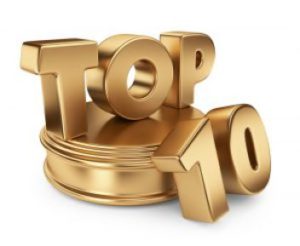 SHORE CONFERENCE TOP 10…
MANASQUAN
SJV
RBC
RFH
ST. ROSE
NEPTUNE
TRN
MIDDLETOWN SOUTH
DONAVAN CATHOLIC
RBR
*** WEEKELY AWARDS WILL BE ANNOUNCED TOMORROW…