We live in the era of the spin. Especially in sports these days. This weekend at Holmdel High school, the COACHES CHOICE SHOWCASE will take place.  This will be the last big showcase of the year in New Jersey. There will be lots of coaches on hand. There also will be lots of folks on social media and in the stands, doing their best spin jobs. There will be lots of folks bragging  about how this kid and that kid is the best shooter in the event for example.  The spinning will be endless. But thank God there is one thing  you can't  spin, thats the video. That's because the  video don't  lie. So when you hear somebody mention the best Shooter in the Coaches Choice event this weekend and the name isn't CASEY PRIOR… you know it's just another spin job. That's because Casey Prior is the best Shooter in the state of New Jersey …PERIOD
Thanks Coach🧡💙 https://t.co/YFUcnP3ZMn

— Casey Prior (@CaseyPrior2) May 25, 2022
There will be coaches and players bragging about their favorite  shooters this weekend. They will brag about them leading their team, city or state in three's. They will brag about how a kid had 7 or 8 three's in a game. Real impressive  stuff on paper. But when you ask, who those three's were against? They stutter and  start the spinning.  When you ask, what point in the game did they make those three's? They' ll say they can't remember  exactly. It's the spinning game in full effect, because you always remember the big shots. When you ask what was the impact of the three's. They will get the spinning rocking and rolling in a big way. That's when I say …."let's go to the tape  baby" because the video don't  lie. You see CASEY PRIOR goes boom against the best competition around. Casey Prior is a consistent  high percentage,  low volume three point shooter, she understands what a good shot is. CASEY PRIOR is cold hearted as they come. She has cracked more teams spirits,  stopped more opponents runs and she has broken more teams hearts than any player I have seen, period. That's because CASEY PRIOR SHOOTING PACKAGE is insane.
Coaches don't talk to me if that kid can't do it against the killers… CASEY PRIOR Lighting up the Boo Williams u17 EYBL crewhttps://t.co/slz7Twe56s #hudl

— Coach Tiny Green (@TinyGreenNBS) February 2, 2023
You see great shooters are hard to find. There are lots of good shooters. But great Shooters? That's an entire different animal. Great shooters have great timing because they take and make big shots under great pressure. Great shooters can handle opponents planning against them, because they are elite passers. Great shooters understand how to use screens.  Nobody comes off stagger screens, down screens, curl screens and fade screens like Casey Prior…nobody folks. Please don't embarrass any kid by comparing  them to CASEY PRIOR. Just don't do it because I will have to tell you lets go to the tape and you don't want to do that. Her footwork,  shot preparation, high release point and shot faking are simply rare, off the charts type stuff that is hard to find at any level. But Casey Prior has something else, that makes her the Queen of Shooting. No not her insane shooting range. Not her great ability to read defenders. No it her mind and mental toughness.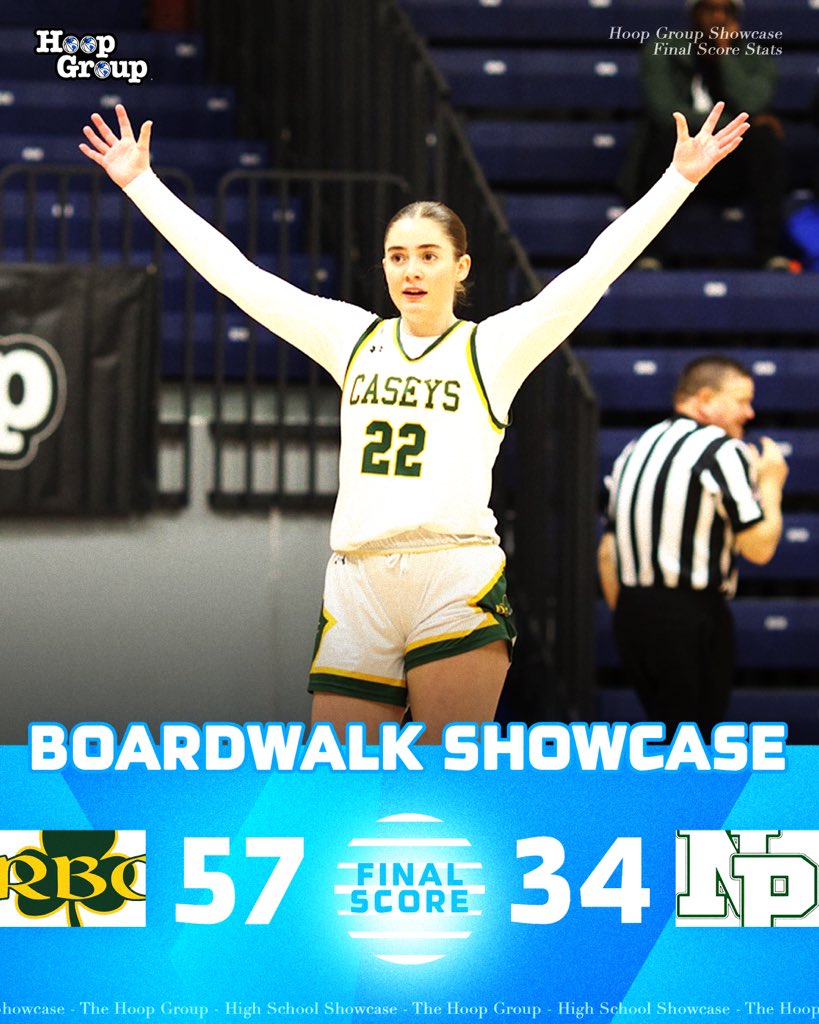 Casey Prior has a lot in common with my daughter. You see when my daughter  was a senior in high school. Like Casey Prior has done, she turned down multiple  DIVISION ONE OFFERS TO COLLEGE. Like Casey everyone was telling her what to do. Like Casey everyone was telling her to settle or to walk on at her college of choice. After all who wouldn't want the best shooter in the state for nothing. But my daughter refused to settle. She had worked too hard to just attend a school because it was Division one. CASEY PRIOR is of the same mindset. She has worked too hard in the classroom to settle. Go to a school with a campus she doesn't feel is home. Go to a team because they have a nice gym. Go to a school just brag she is going D1. No, CASEY PRIOR wants it all. She has that  mental toughness and willingness to bet on herself.  That thing so few kids have these days. Its part of what makes her the best shooter in New Jersey.
I had a D1 coach who offered Casey Prior say this
"

You  have to respect that kid. She has put her foot down because she knows what she wants"
Well you know that kid, I told you about who was just like Casey Prior? The one  named Candice Green. Well she went on to sign with Colgate in late April of her senior year. She became a three year Captain and starter. She became one of the best three point shooters in the schools history, got a degree in neuroscience and now is the Head Coach at Fordham University. CASEY PRIOR will never settle… TRUST ME!
Now this kid asked me not to drop this video on twitter…I lied and said I wouldn't. Now I told a A-10 coach two things… one she would consider there school and she should take her… why Because it's a fact they need herhttps://t.co/TmC8ofIIih

— Coach Tiny Green (@TinyGreenNBS) February 1, 2023
Now come this weekend there will enough talent at Coaches Choice to fill 10 teams college rosters. There will be Power 5 players, there will great freshman and coaches. There will be lots of debates about who the best players are in the event or whose games transfer best to the next level. Some may say Zoe Brooks of SJV, some may say Hannah Hidago of Paul VI or Makayla Blakes or Rutgers prep.  They will be debates about who the best freshman are or which one has the most upside. Some may say Addy Nyemchek of RBC or Jada Lynch of St. Rose. They will be debates about who the best coaches are, some will say Dawn Karpell of SJV , some will same Joe Montana of RBC or Aubrey Taylor of Franklin. Everyone will be making their case at the snack bar, end the stands or parking lot. There will be lots of spinning goin on to make their case. But when it comes to the best shooter this weekend. There may be lots of spinning. But there will no debate who that is…. that's because the VIDEO DON'T LIE AND CASEY PRIOR IS THE BEST SHOOTER IN NEW JERSEY AND AT CHOICES CHOICE.