SJV will be playing at THE BEST OF MARYLAND during the high school LIVE PERIOD. This is the measuring stick for all programs in New Jersey the past decade. Thy were hit hard by graduation. But the great one don't  rebuild they reload and that's exactly what SJV has done. This is just group they are taking g to Best of Maryland. They are more toys along the way coming.
THE SJV  ROSTER BREAKDOWN
*Gym Rats being added value as they can play a level above their ability
Coach Dawn Karpell is arguably the best high school coach in America. Her teams are known for its pressing and uptempo style of play. Coach Karpell will use her entire roster. No program develops players more or challenges their players more. Coach Karpell has done it, seem it and won it all. This year she will have to introduce  a number of transfers to the SJV way. Practice, hard and no promises except winning chips.
THE ROSTER
SENIORS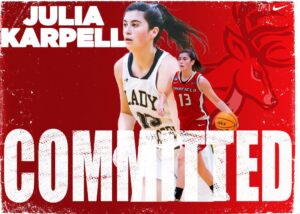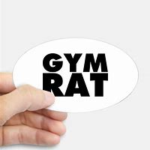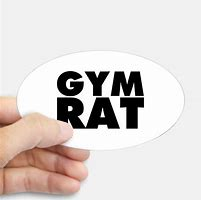 JULIA KARPELL– 5'11- WING-… she is a big shot taker and maker.Nobody has made more big shots. Her IQ has no match as she has a full upgrade and understanding of what is expected. Her shooting range is to 25 feet but done be fooled. She can put ball on the floor and get to rim. She is a next level rebounding guard. She has given FAIRFIELD  UNIVERSITY a verbally commitment  and that is highway robbery for the MAAC school.
Check out my best highlights of Atlantic City and East Stroudsburg! Can't wait for more to come! @sjvcoach @TinyGreenNBS @PGHNewJersey @NYGHoops @SJVLadyLancers @PatrickLeary36 @ShoreshotsGirls @NJShoreshots17u @traceysabino13 pic.twitter.com/CVLJWJnEKV

— Carolyn Lundy (@carolynlundy61) June 14, 2023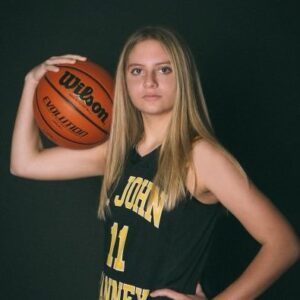 CAROLYN LUNDY– 5'6″- Combo … you don't get to the top of the mountain without program kids. She is a hard worker and dedicated to the game. She bring energy and a positive attitude. She can score as she is an excellent shooter and passer. This is a player that has seem lots of winning  and will be prepared when her name is called. She is a D3 steal and that's because she has played against the best and has that all important competitive nature
Excited to play with my SJV girls next week at Best if Maryland and for the rest of live period with the Gemz! Junior Season highlights! @sjvcoach @pero_zoe @JTHoopsNJ @JerseyGemz17u @emb_nj @Jersey_gemz @kristensomogyi @ShannonCoyle32 @TinyGreenNBS @EJayArrow @PGHNewJersey pic.twitter.com/iZGRGzwfz9

— Gwen Bruen (@gwen_bruen) June 10, 2023
GWEN BRUEN– 5'5″- COMBO… another program kid who has seen a ton of winning. She can shoot the ball and she has quick feet. D3 schools would be wise to focus in this young lady.
JUNIORS
https://twitter.com/JSZ_Sports/status/1638284360179752960?s=20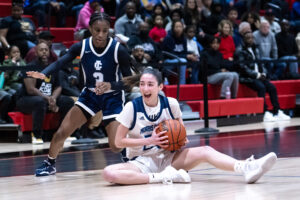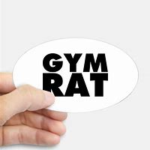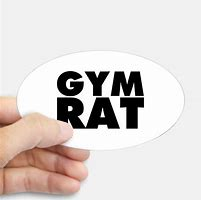 DANIELLA  MATUS-5'9″- COMBO…welcome to the big show young lady.  First here is what Shore and SJV fans are about to learn. Her natural position just may be the point guard spot. Next she has morphed into a deep knock it down shooter. But what is her real strength? She is versatile  beyond her years on offense. Get ready to see drives to the rim, pull up jumpers and bully ball against smaller guards. Bet you didn't know all that was in her package. Next, she will fit the SJV culture like a glove. That's because she is a Gym RAT and loves competition.  Coach Karpell is going to be shocked how coachable she is and how hard you can coach Daniella. That's because Matus wouldn't have it any other way. She knows all the Shore kids and will have little adjustment to her new environment. . Her passing skills are dynamic and so is her competitive nature… oh, coaches she has Power 5 offers on the table and going to play for the GOAT of coaching… scary!
Here are my highlights from this weekend at the Prime Event East. Went 3-1 with my team against some tough competition @sjvcoach @njshrshtsgrls25 @ShoreshotsGirls @SJVLadyLancers @kanz43 @traceysabino13 @TinyGreenNBS pic.twitter.com/9sdwVitKRz

— Aleena Dinker (@AleenaDinker) June 12, 2023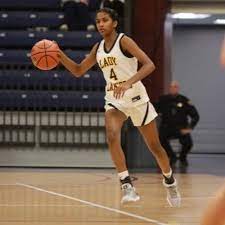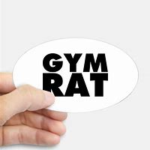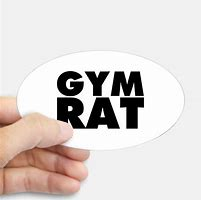 ALEENA DINKER-5'7″- COMBO…. Coaches this kid is on a who different level right now. Forget what you saw in April. She is acting like a typical SJV player. Meaning developing and taking her game to a new level. Coaches, this is the real deal in every sense of the word. The handle, the jumper, the court vision, the defense and the IQ. She is the total package. The gym rat has been dominant  that last month and there are no words to describe her rise. She is Division one lock and future starter…she is THAT GOOD!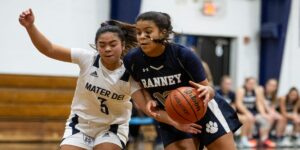 BROOKLYN TAYLOR– 5'7″- COMBO… she bring lots of experience  as a two year starter at Ranney, where is had a number of big nights.  She can  play either guard spot and will give SJV more added depth and talent. She has a  real feel for the game and at times can be explosive on both sides of the ball. Her handle can be electrifying or rock solid. She knows how use her body and get down hill. She can  play the roll of scorer or facilitator. She should become a valuable  weapon in the SJV pressing g style. This is a great opportunity for Brooklyn Taylor to shine and for SJV to reap all the benefits.
https://twitter.com/sofiarusso_11/status/1644030528780136465?s=20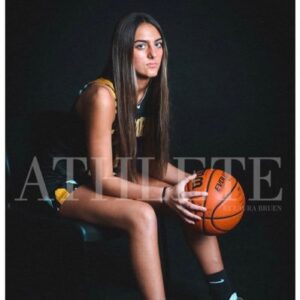 SOFIA RUSSO – 5'11- FORWARD… she has size and a desire two things SJV always values. She has seen limited minutes to date. But graduation  has opened the door for the junior. This weekend would be a fine place for her to start making her mark.
SOPHOMORES
2026 Madison Kocis of Philly Rise getting BUSY in Pittsburgh! pic.twitter.com/NRpUiJDoIG

— RareFootage (@RareFootageNews) April 17, 2023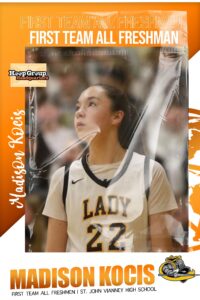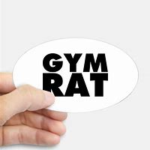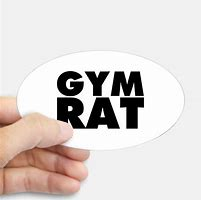 MADISON  KOCIS-5'11"- COMBO… College coaches I give you these facts. No player in the freshman class has developed more of the past year. I give you another fact, there is a  "REAL CASE" Madison Kocis was the best freshman in the state last year. Why do I say that? Her very own coach Dawn Karpell,  told me that herself. But beyond that, do you want culture? Do you want coachable? Do you want a teammate? Do you want unselfish? Do you want ego free and winning parents. Then you better introduce yourself to Madison Kocis because she checks every box. Her physical  growth has been remarkable  as she is closing in on 6ft. Her ball handling has seen an upgrade. She is a deadly shooter to 25ft and you have never seen her take a bad shot. She gets down hill  with either hand equally as well and is a 50/50 ball queen. She scored 19 points in the SCT FINAL  vs RBC, proving the bigger the lights the bigger her game gets.  She was 1st Team ALL FRESHMAN  and is becoming a lock down defender…this is a P5, High Academic coaches dream recruit and future POY candidate…did I miss anything  coaches?
Here are some highlights from the Atlantic City Showcase this weekend with the @njrise2026. @newjerseyrise @EllenMasonius @RickLeeman13 @SJVLadyLancers @sjvcoach https://t.co/KuDZqdi8nG

— charlotte bradley (@CharlotteGVA33) May 22, 2023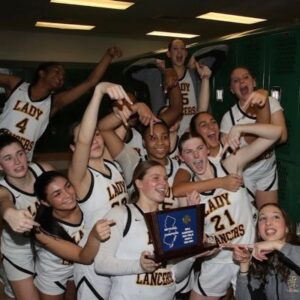 CHARLOTTE  BRADLEY-  5'8″ WING…. She is a shooter with range from the parking park. Bradley is oozing with potential. She has a college like body and has a competitive nature. She has played against older competition her entire life. Her handle is rock steady and she is an evolving defender. She is always under control and plays with a steady hand. Her role will expand this year and do not be surprised if she has some big nights. It just a matter of time before she puts it all together.
Check out my highlight tape from Dallas!! @Jersey_gemz @ShannonCoyle32 @katelyn_linney @kristensomogyi @sjvcoach @SJVLadyLancers https://t.co/JZ5CPJcBQ0

— Taylor Sofilkanich (@TSofilkanich) June 5, 2023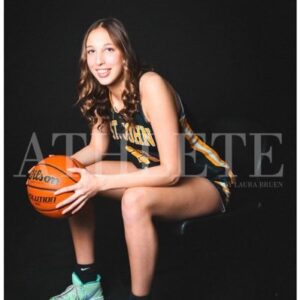 TAYLOR SOFILKANICH- 6'4″- FORWARD… her sister Taylor was All State and First Team ALL Shore. Well there must be something in the family water. That because Taylor is the new bigger, better version. Watching her this spring has been shocking. Her ability to catch everything is really a gift. She is so athletic  you can only shake your head. Now watch her around the rim make layups with both hands and attack the glass. She runs the floor and  make the paint her personal playground. She is doing all this and has not touched the surface of what she will be one day. The best forward in all of New Jersey. Her mobility, length, wide span, shot blocking and talent has no ceiling…coaches this is a program changing player for many D1 programs, if they can close the deal.
thank you @brolymedia!! https://t.co/wiCBhxXNcR

— stella lockhart (@stellalockhart8) May 24, 2023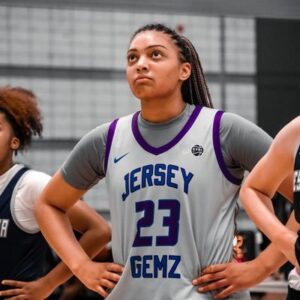 STELLA  LOCKHART– 5'11- SWING… this young lady is clearly on a mission from a year ago. She has totally polished up her game. It shocking to see a young player come this far so fast. How far you ask? I say she is a Top 5 player in the entire 2026 class right now. You want more coaches, I say when it's all is wrapped up in 4 years,  she just may be the Queen of the class. Yes, strong words but the video don't lie. First the body is insane, well conditioned, strong as a ox and able to play at a high rate for all periods of times…a major up grade from a year ago. They is due to one thing….HARD WORD AND COMMITMENT.   Sounds like a SJV player to me. But it is the marvelous skill sets that make you sit up. The ball handing and passing skills at her size is unheard of these days. Now throw in the three point shooting. Now the post up game and just for. shits and giggles let her run the break in transition. Because she has real point guard type skills.  Her bag is as deep as it gets coaches. From purely a basketball standpoint this package is as good as it gets.
MONDAY CAMP STARTS … (please join us as many days as you choose  for week one)
WEEK 1 ..CORE SKILLS
Sign up
https://register.hoopgroup.com/site/register/register.aspx?EventID=5762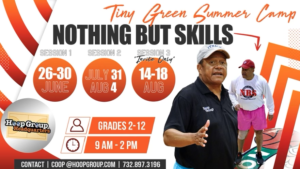 WEEK 2 … NBS
sign up
https://register.hoopgroup.com/site/register/register.aspx?EventID=5772
WEEK 3… BALL HANDLING SHOOTING 
sign up
https://register.hoopgroup.com/site/register/register.aspx?EventID=5763