Today the Hoop Group fall league and No Boyz comes to a close later in the week. The fall summer league certainly means more to some teams than it does to other teams. For some teams it been all about winning. For other teams it's been about kids getting a chance to play and if the winning comes with it , great; if not that's fine. Some teams had all there players available while others did not. The high school coaches got a good look at there players and like it or not formed opinions that most certainly will help many players chances for playing time. The one thing everyone can agree on is that fall has nothing to do with the regular season. But here are some things that came out of the fall.
Eli Clark has moved to ALL SHORE status. I believe she is the most compete point guard in the shore right now. This fall she was outstanding week after week.
Janine Bachmann had what can only be called a superstar fall. Right now I am not sure Bachmann can play any better. She has been great in all aspects of the game. in fact I would say Janine Bachmann was the most compete player I saw this fall.
There is no question the RBC babies are a special group. Addy "the bad woman" Nymcheck has established herself as the clear favorite for freshman of the year. Yet Jada Lynch, in the past few weeks has shown there is true greatness lurking around the corner. While the RBC freshman class is great. Make no mistake the St. Rose and Trinity Hall babies proved they are not far behind.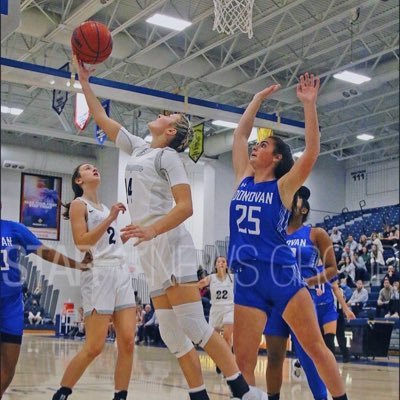 Manasquan got off to a slow start this fall. But the fall league was just what the doctor. Manasquan has a team of players being asked to step up and play prime time roles. This fall they all at one time or another showed they just may be ready for the task. Hope Masonious, got better each week. Katie Collins is clearly the straw that stirs the drink. But I really like what I saw from Mckenna Karlson. My gut tells me she is really to fulfill all that amazing talent.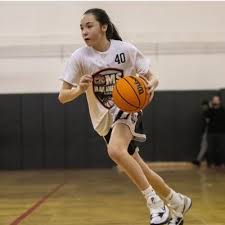 SJV played the entire fall missing players for a number of reasons. But it gave real opportunities for Madison Kocis and Aleena Dinker to grow. Both took full advantage of there extended minutes and are going to play major roles for SJV.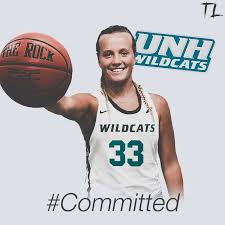 ST. ROSE seem to really grow this fall. They had most of there team on hand all fall. They also have a army of gym rats and D1 talent. Maggie Cavanaugh has grabbed this team by the neck in leading all the young talent. Its clear there was a major focus on defense this fall. But the passing by this crew is what impressed me most. Cracklings Rosie proved this fall her passing skills can be a real weapon along with her shooting. Cassidy Krusesi clearly has taken her game to the next level. She was St Rose's most reliable player this fall.
Trinity Hall played most of the fall without Harvard commit Nina Emnance. It may have been a good thing because there young players had more ball handling and scoring responsibilities dropped on there plate. Whitney Hobson has to have coach Matt McCarthy smiling. The Trinity Hall kids lead by Siobhan Stapleton have been true gym rats. All signs point o a big season.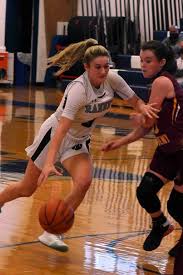 RUMSON has to be very excited about the arrival of Ranney transfer RAQUEL GUIDETTI who has been sensational all fall. She clearly going to take pressure off Julia Corsentino who looks like a 1st Team all shore player. RFH got great news when they learned Freshman Erin Reid will be back for the start of the season
There are three teams that have lots of work to do. RBR has to find a point guard and get there players in the gym in a competitive environment the next few weeks. RANNEY AND DONAVAN CATHOLIC all look as if they are in full blown rebuilding mode. The good news is both teams have talent to work with. Hayley Posner, Brooklyn Taylor and new BATES COMMIT SARAH HUGHES are nice pieces to build with. Gabby Ross gives Donavan a real scorer every night.
Here are my stars of the fall league NO BOYZ AND HOOP GROUP ONLY
MVP- Eli Clark- Ocean Twp
Zoe Brooks – SJV
Janine Bachmann- SJV
Jineen Ayyash- Ocean Twp
Katie Collins – Manasquan
My Fall League Freshman Stars
MVP- Addy Nymcheck- RBC
Jada Lynch – St. Rose
Tessa Liggio- RBC
Katie Liggio- RBC
Lola Giordano – RBC
Madison Kocis- SJV
My Fall League Awards
Team of the Fall – OCEAN TWP
MVP – ELI CLARK- Ocean
Most Improved Team- ST ROSE
Team to watch- Manasquan
MOST Improved Player- Janine Bachman- SJV
Most Underrated Player- Jineen Ayyash- Ocean Twp.
Biggest Gym Rat – Kayden Clark- Ocean Twp