There is something happening in a small town in PA. If you are not paying close attention you may be missing what women's basketball may look like across the country one day. St. Francis of Pa has a mad scientist on the basketball sidelines. He just may be the most creative and biggest risk taker in college basketball in 30 years ago.
We have all heard the complaints about the lack of interest in the women's game. We have seen the empty seats in the NCAA tournament. Many have talked about the lack of butts in seats at women's game. Their has long been talk of the lack of men who are interested in the women's game. It's too slow, not exciting and lacking in coaching creativity. Folks, there is man who just may hold the key to many of the woes in women's basketball. His name is Joe Haigh and he my friends may be the guy who changes the landscape of women's basketball across the country.
Two years Ohio State lost in the sweet 16 by two points to end there season. That very same year the nationally ranked Buckeyes played little St. Francis of Pa who had a coach with some strange ideas of how the game should be played. His team lost 115-97. When a NEC school scores 97 points against a big ten school it news. Yesterday that same team made bigger news. Another Big Ten school Wisconsin played St. Francis with that coach with the funny ideas and this BIG TEN team LOST 103-100 at home. St. Francis and it's creative coach just might be the most exciting women's basketball show in the country and I would advise ESPN if they want to promote the women's game start RIGHT HERE.
Last night St. Francis of PA took 82 shots and 44 of them were from the three point line; Wisconsin took ten.  St. Francis had 20 more possessions than Wisconsin due to the fact, they press every single time down the floor on made or miss shots. You think watching Steph Curry is fun, how about a team where the coach encourages his players to take 35 foot shots and they practice them. When or lose when playing or watching St. Francis everyone is guarantee to have a fun ride for 40 minutes. Wisconsin and there fans found that out last night
Last year I saw a box score that caught my eye. It was St. Francis beating Coastal Carolina 106-74. I think Coastal was as shocked as I was, because when I spoke to two of their players, here is what they said. " I have never seen or played in a game like that". They also said this "They shoot so quick it's like you don't get a chance to even play defense" They are right. St. Francis is showing you can have fun and win basketball games while entertaining.
Last season St. Francis was 2nd in the nation in three's made. Top three in 3's attempted. They were Top 10 in steals and Top 5 in possessions in the country. We are not talking about players who were on the Mickey D All American team. These are the kids who worked at Mickey D's, now shocking the basketball world with this mad, fun brand of basketball.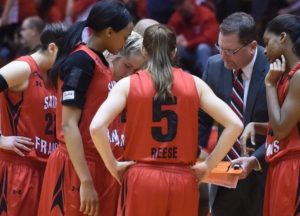 JOE HAIGH WANTS TO PLAY FAST…REAL FAST
I asked Coach Joe Haigh what is philosophy? He said we want to score 100 points every night. "We want to press all night and have more possessions". He also said something very interesting. He said "if you want to beat teams with more talent you have two choices. Slow the game down or speed it up". They choose to speed the game up;  they just have taken it to a warp speed. Joe Haigh says he wants to play like UNLV and Loyola Marymount played 30 years ago. If you don't remember those days. Check out the 30/30 on ESPN about Paul Westhead and his Loyola team. They played wild and free and were the talk of the country. They also put smiles and  butts in the seat.
My guess is St. Francis is going to put a whole lot of butts in the seat this year. Some will be coming to support the team and others just to have a great time. Men will come out to watch this brand of basketball, everyone has been begging for a St. Francis. They will be like the Golden State Warriors, you just have to watch it. One player from St. Francis, Caitlin Carroll from New Jersey sent me this simple message  "I am having the best time of my life" In case you didn't know, she didn't play last night, but had the best seat in the house. It's a culture that this mad man has created. He talks about the Billy Tubbs teams of the 90's and how they were so entertaining and won games. Now he wants to do the same thing in the Women's game…BY THE WAY IN THEIR 1ST GAME SFPA SCORED 110 POINTS…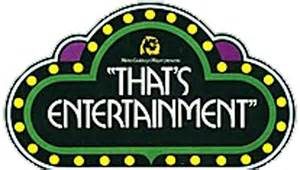 You go enjoy watching  the U-Conn's or the Baylor's of women basketball game. These teams have some of the best players in the country, god bless them.  But I would rather be entertained and see basketball like it was meant to be played again.. Running, scoring, seeing the unexpected. I love walking in the gym not knowing what to expect. I'm tried of  coaches calling every play and being the center of attention. I am tired of the same old offenses and defenses. I am tired of coaches covering their butt and playing it safe.  I think Joe Haigh is making basketball fun again. He is also is giving a lot of people nightmares on how to play against this difference style we have not seen in 30 years.  I hope some other bigger programs with more resources follow his lead….then we can stop talking about empty seats and boring basketball…..SWEET LORETTO GO SELL OUT YOUR NEXT WOMEN'S GAME…then go tell your family and friends about what your saw. I hope ESPN  will show the world what Women's basketball can be, with a little imagination…..We could be going back to the future and that would be GREAT!