Hayley Moore made a decision that came very easy.   Some believe picking a college is the biggest decision a young person will make. But Hayley Moore's decision as to where she would attend college, was made long before this weekend. There was only one small detail left for her to do. She wanted to watch a practice.  Hayley Moore did just that; then announced to the basketball world were she would attend college. In the case of Hayley Moore, she  needed to have faith and confidence, long before her decision. She needed to forget ego, pride and focus on what matters most, getting better! …it's why BINGHAMTON UNIVERSITY IS HER NEXT STOP
While many kids today worry more about their names appearing in the paper, being mentioned in a blog or twitter. Hayley Moore did something few kids and parents are willing to do these days. They could less about such things, Hayley Moore focused on her game and not what others were saying. When people said she was not big enough or strong enough her family did not panic and believe the nonsense. She refused to live in the weight room, but rather let her body mature. The family knew in the short term it could hurt her but in the long term it was best. What she did do was work on her game tirelessly. She did all this when many were saying she was too small to play at the D1 level. Why did she do this? Because Hayley Moore was not worried about impressing others or where her next college visit would be at. She was focused on becoming a better basketball player that is it. She understood that some things must take their own course. She understood Rome was  not built in a day. She understood houses built of sand DON'T LAST.
Hayley Moore has had some great AAU coaches along the way. Former Rutgers Head Coach Mike Rice and perhaps the best in the business Beth Chambers. They both  were very  important in shaping Hayley Moore's game. But last year when players were trying to figure out their AAU next  move. Hayley Moore quietly decided to go play for the Shore-Shore . Many believed she would get more attention, play in front of more coaches and most of all get her name in the papers and get more hype, if she played for an elite team. But Hayley Moore and her family believed that stuff was only important to the ego. They didn't care about playing AAU games year round and not developing.  They wanted Hayley to play for a coach she could make a real connection with and more important take her game to another level. Enter Eligh Allen.
Eligh Allen played at FDU and was recently voted into the FDU Hall Of Fame. He is most remembered for scoring 43 points vs UConn in the NCAA tournament. But these days he is known as Coach Allen won 3 state titles in 5 years at University High school before retiring. Today he is also known as the best ball handling coach these eyes has EVER SEEN. Nobody is in his world; when it comes to teaching this skill set. Hayley Moore decided that her ball handling skills was more important that bragging out what AAU TEAM she was on. She decided that ego was not important but rather long term development was the key to her future. What took place next, was team MOORE AND ALLEN not only took it to  a new level but they became special.
Now you must understand I have watched Hayley Moore since 5th game. She has always been a total gym rat. She has always had a strong appetite for coaching. It's in her DNA, her father is a former D1 college football coach. But when I saw Hayley Moore at the Cardinal Tip Off tournament last May, my jaw dropped. It was not because she had over 30 points, but rather how she got those points. She got them with jumpers off the catch, she got them with sick off the bounce moves and of course in transition. But then she showed me something new, she created offense with her defense. Right then  I knew,  Hayley was a D1 lock player. She had moved her game to a new level. She had moved her game ahead of many players with more hype, who at one time were viewed as better prospects entering high school. She had done it without hype but rather with hard work and finding a connection with the right coach and teacher.
Hayley Moore had more than one Division 1 offer and had tons of schools who had just discovered how special of a player she had become. Now wait till she starts developing  her body and then we are going to see something scary. It's why Binghamton believes it can build their offense around her. Hayley Moore could have dragged her recruiting out to the spring to get more school involved. But the Moore family did something few families do these days.  She got ahead of the recruiting process. She visited not only the 4 schools that offered her. She visited schools that had not yet discovered her, she did that so when they called, she would have all the information she needed. She also did something else, she did not care about bragging how many schools wanted her. She wanted to brag about the RIGHT SCHOOL SHE WANTED. That school turned out to be BINGHAMTON U.
Hayley Moore is close to her family, twin brother Kyle is her best friend, their love for each other is special. Her parents Traci and Brian are old school people. They expect hard work, respect and responsibility from their children. It's why Hayley dreams have come true, without her always being the center of attention. More parents may want to try the Moore's approach in  my opinion. These are the good kids…kids who never get  in trouble or expect something for nothing.  Kids who go to college and you cry when they leave your program. Hayley Moore will be just that type kid at Binghamton.
— ellonya Tiny Green (@CoachTinyGreen) November 14, 2016
This is a  story about FAMILY  AND A KID who did not play politics to get where she is today. This is a story about a young lady who is not a phony. Hayley Moore did not brag about being a hard worker, she actually was a hard worker. Hayley never lied to herself, she knew her road would be different and that she needed to out work the world and that's exactly what she did…BINGHAMTON UNIVERSITY IS VERY LUCKY THESE DAYS..CONGRATS TO HAYLEY MOORE AND THE RBC FAMILY!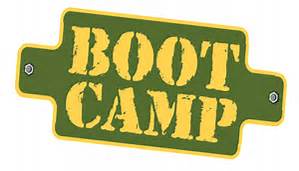 BIG REMINDER THE GIRL'S PRE-SEASON BOOTH CAMP IS THIS WEEKEND AT HOOP GROUP….CALL HOOP GROUP 732 502-2255 OR 732 897 3196