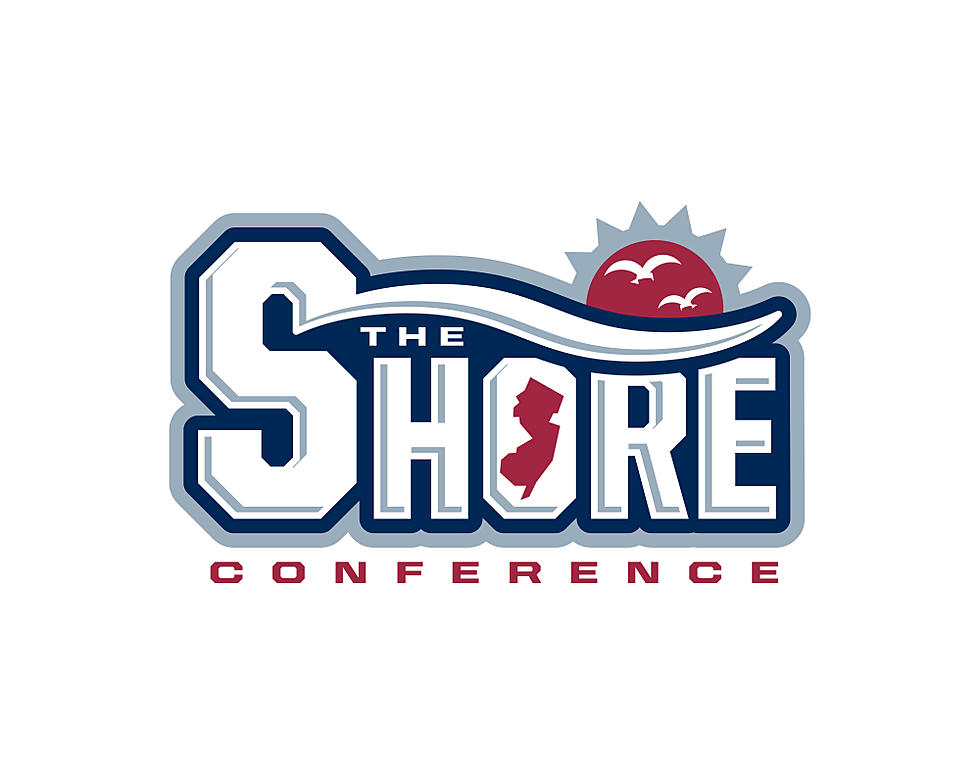 So it may seem like the season is miles away but the high school basketball season is right around the corner. They are some things that are becoming very clear at least to me. The fall AAU season for the most part is coming to an end. The high school fall leagues are in full swing. Just remember fall games and AAU games at this time a year don't tell much of a story. While you will get the parents bragging about fall games, we know they mean nothing. When freshman play great in a fall game it clearly doesn't mean much at the end of the day. Me, I look for which kids have shown improvement and which teams look tight. These are the things that transfer into a season.
THE THINGS I KNOW RIGHT NOW…
RBR IS COOKING!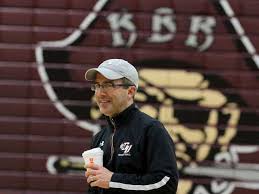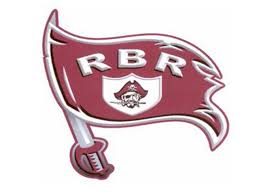 First, I know that no program that has changed it culture more in the last two years than RBR. John Truhan is creating a culture that can rival just about anyone these days. Now only does he had a talented 9th grade forward joining his program. He is in line to pick up a mega future 6'3″ forward. I believe this 8th grader in 9 months will be a mega impact and one day one of the best in the Shore. But what has truly changed at RBR is the attitude off the court. The players are showing up in the gym in massive numbers. They younger players are clearly committed to making RBR a powerhouse. It just goes to show when an AD does there homework and doesn't use the good ole boys network. They can strike goal and that is what has happened at RBR. JT has convinced kids that RBR is a great place to play high school basketball. It's really showing these days.
WHO ARE THE BEST PLAYERS ….RIGHT NOW.
Pissott is leading the charge…
Right now there is no doubt in my mind who the best player in the Shore Conference is these days. That would Justine Pissott by a long shot. The guard has been nothing short of spectacular this fall. She is a level above everyone. She now is 6'4″ and that's not that adding the phony inch or two and she is the best shooter in the country. But her new found strength and blazing speed is what makes her different. The Gym Rat had the ultimate summer playing for the Philly Belles. She is just a junior and this could be a RBC record breaking season for her. Remember at RBC the players don't get to dominate the ball or run up stats. So record breaking at RBC looks much different. There is a clear separation from the top players in the Shore from everyone else. All these players have D1 multiple offers or have signed at a school. There are two interesting facts about this list. There are no sophomores( Velez has transferred to TCA) and Destiny Adams is the only Ocean County player on the list.
MY GOLDEN DOZEN RIGHT NOW
Justine Pissott- RBC- Junior
Destiny Adams- Manchester- Senior
Madison St. Rose- SJV- Junior
Katie Hill- SJV- Senior
Grace Munt- RFH- Senior
Chole Teter- RBR- Senior
Megan Cahalan- SJV- Junior
Abby Antognoli- St. Rose- Senior
Sophia Sabino- RBC- Senior
Ally Carman- RBC- Junior
Georgia Heine- Manasquan- Junior
Mary Donnelly- Manasquan- Junior
RECRUITING TALK
There a war going on…..
There is a lot going on during this recruiting process. Right now there are three juniors that are being sought by Power 5 schools. Justine Pissott, is the most recruited player in the state. She has offers from everyone and I do mean everyone. Ally Carman is clearly the 2nd most in demand recruit in the the state these days. The 6'5″ Carman has offers from current and former national champs and other Top 10 programs. Interestly one West Coast school is making a play for both. I can help them right now. They are no going to school together…THAT'S A FACT. Madison St. Rose had to make the adjustment like all players do, playing for a new AAU team. She had to play a backup roll to all everything guard, Oliva Miles. But towards the end of the summer, Madison St. Rose was playing lights out. She has power 5 offers and academic schools in the mix. I would tell you not to assume anything with Madison St. Rose. I believe Pissott will have answer for us in the next few months. No way she gets to the summer, I think her focus this spring will be Team USA basketball tryouts. Ally Carman, I say will take longer and clearly the style of play will play a huge role in her decision. Keep in mind her mother played at Georgia Tech. Finally Madison St. Rose is a wild card. She has zero ego and will not just pick the biggest school. She is the most level headed kid I know when it comes to this process. Remember for some reason SJV kids always have monster college careers… the main reason why, is that the pick the right school in most cases. Be careful remember when Sophia Sabino was a lock for a certain Power 5 school and changed her mind… it could happen with any kid.
PLAYERS WHO STOCK IS FLYING UP THE CHARTS...
Casey Prior is rollin in the money…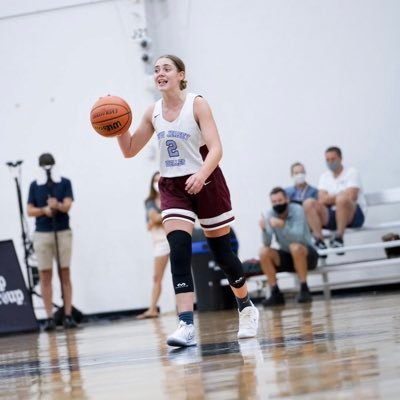 There are kids who stock grow year to year. Then there are kids who you just don't know about. They seem to fall out the map. They are popular and hyped up by their inner circle. But by in large coaches and yours truly, I have no idea of there status. There are two players who development jumps of the page these days. Casey Prior of RBC is now a HM lock. Her improvement was on display at NBS last weekend. In a gym loaded with HM and P5 talent. She was exceptional and clearly one of the Top 5 players in the gym. That my friends is real talk. The physical growth and strength has been a game changer for Prior. She has done something few in her class have been willing to do. She has challenged herself vs. older D1 competition for years and is a total gym rat. Now the payoff is coming in a big way. There is a case to be made she is the #1 sophomore in the 2024 class.
More interesting is the story of Molly Kelly a transfer from RFH. Kelly barely saw the floor for RFH last year. Well that won't be the case this year at RBC. Kelly is 2 inches biggers, much stronger and added at least 15 pounds. This has all added up to her being one of the most improved players in the Shore. Kelly has played lights out in just about every setting she has played in this spring. She was great in the summer, the video don't lie. She was a All Star at NBS camp and this fall has been on of RBC's best guards. She my friends is a mid major player right now! No player has done more for her stock than Kelly. Joe Montano, is smiling all the way to the bank with his new found gold.
MY TOP 5 STOCK RISERS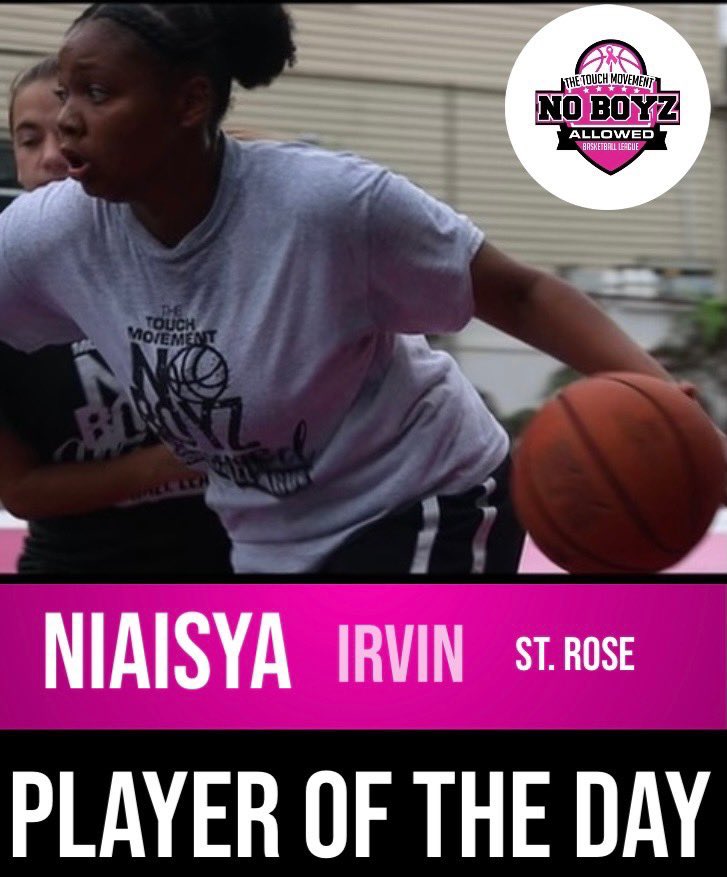 *notice almost each class is represented, showing the depth of the Shore.
Georgia Heine- Manasquan- Junior
Molly Kelly- RFH- Sophomore
Casey Prior- RBC- Sophomore
Jess Riepe – Marlboro- Senior
Dylan Cahill- RFH- Sophomore
Niaisya Erving- St. Rose
What's going on in Ocean?
I can tell you…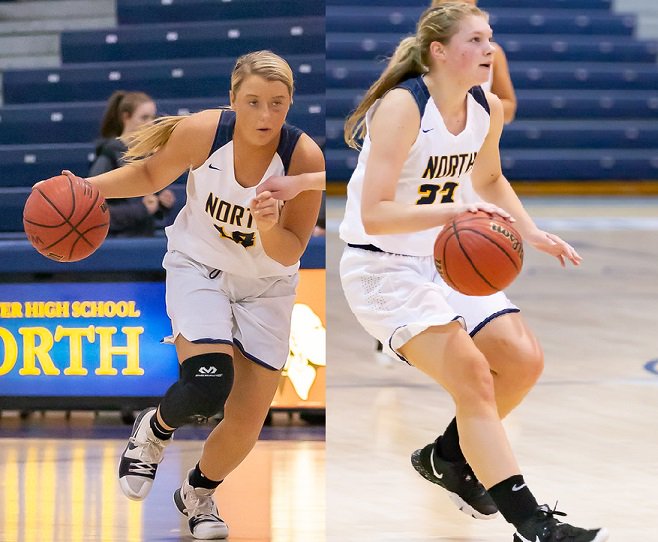 It appeared Ocean County was going to make a major jump in basketball a few years ago. Jenna Paul and Brielle Bisogno started the Ocean County D1 fire. Then the most talented player in NJ showed up in Destiny Adams. Ocean then had the best team in the Shore Conference and won the SCT and it looked like Ocean County was about to make their mark. Then Jackson Memorial kicked in with Kristina Donza who just willed herself to Navy and Dani Evans went to NJIT. It's seemed nothing could stop Ocean. Then when Angela Velez showed up and Gabby Ross joined her. It seemed Ocean was going to rival Monmouth County. But then it all went wrong and I will tell you why.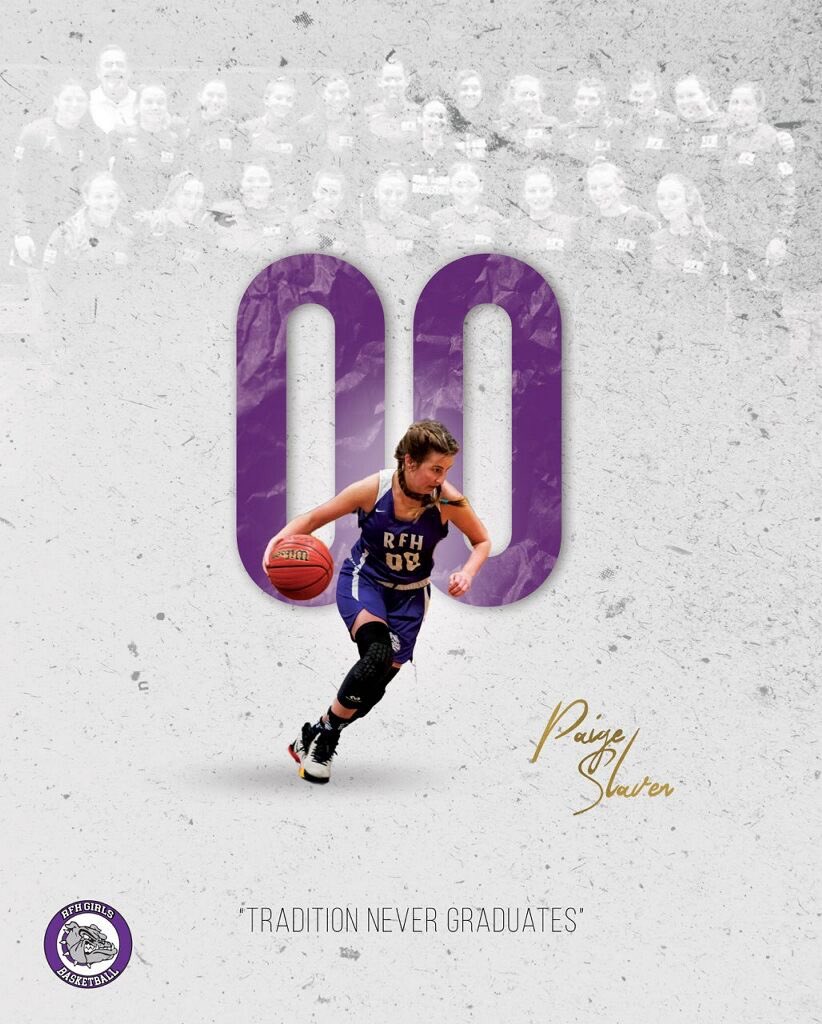 First the best guard in the county Paige Slaven left Donovan Catholic and went on to become 1st team All Shore at RFH. Then Angela Velez left Manchester to attend TCA after winning FRESHMAN OF THE YEAR. This hurt Ocean not because she left the school but more importantly she was a elite player that brought attention to the county. Hence young kids wanting to play. Next Nina Emmace did something that Ocean had hoped had stopped. She was the best incoming freshman in the County and left the county to attend Trinity Hall in Monmouth County. A bad sign for Ocean County. Now Destiny Adams is finishing her senior year. But the problem is nobody has picked up the mantel as the next great player.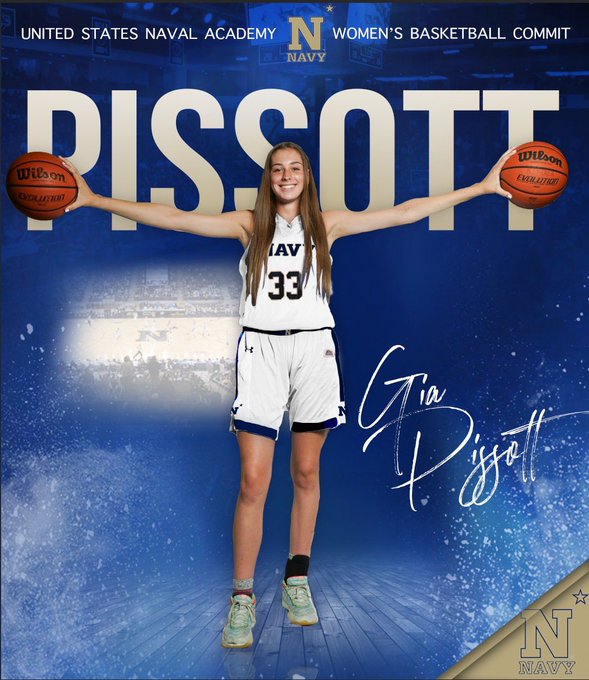 Finally Ocean County for a hot minute had players training outside the county. This led to development and players becoming more competitive. All the former players above played for high level AAU teams with the exception of Kristina Donza who is a special case. To the best of my knowledge only one underclassmen in Ocean County is on a high level AAU team, Devyn Quigley- Manchester High. (My guess is Gabbie Ross as well but I am not sure). The rest play massive amount of games and train in low competitive environments. This is more the North Jersey and South Jersey model towards development. Now throw in Ocean county players in many cases play two sports and outside of Manchester do not play high level competition during the season and you have what has happen to Ocean. But remember Ocean is very capable of bouncing back again. Because TRN has not one D1 player in Gia Pissott( Navy Commit) but two others as well… there first cousins. All the D1 players with the exception of Destiny Adams are underclassmen… giving Ocean real hope towards the future. The bad news not one upperclassmen is currently on the list.
OCEAN COUNTY D1 PLAYERS…
Current D1 players from Ocean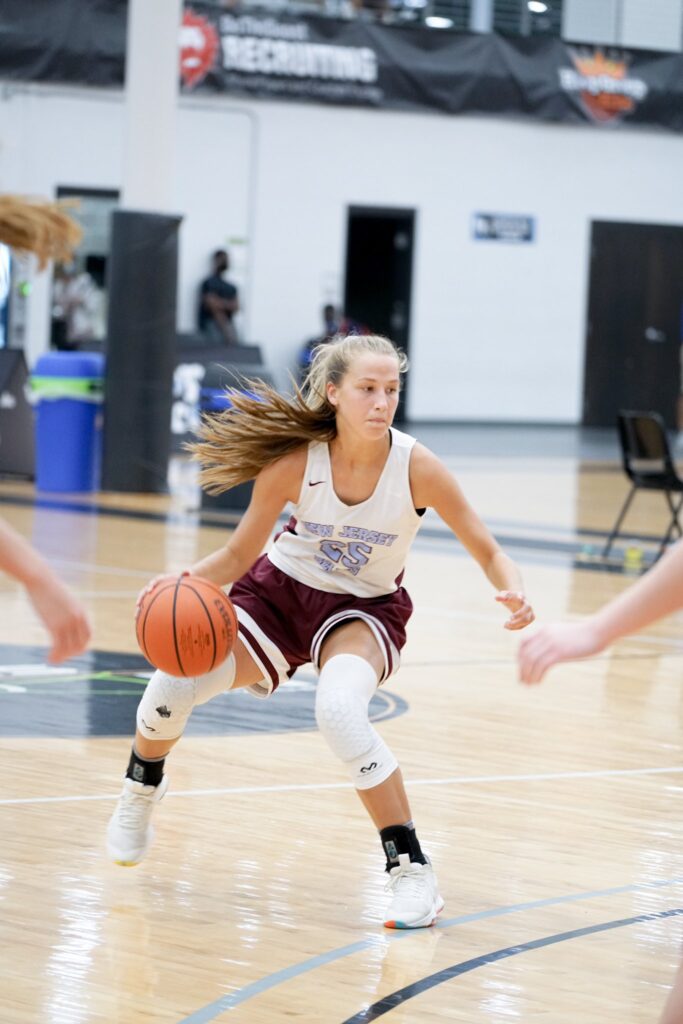 Destiny Adams- Manchester- Senior
Gabbie Ross- Donovan Catholic- Sophomore
Megan Sias- Toms River North High School – Freshman
Devyn Quigley- Manchester High School- Freshman
JULIA GRODZICKI- Toms River North high school- Junior
BABY TALK…
There's not a lot but there are some special ones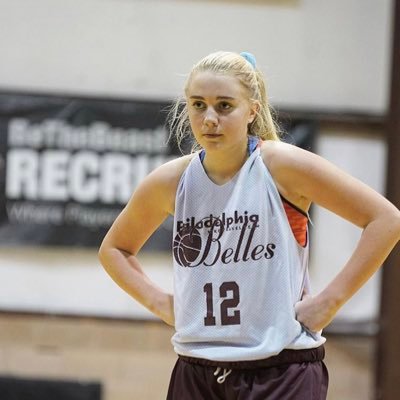 Now before everyone starting jumping up and down. Remember Taylor Derkack is not from the Shore Conference. But here is what I now right now. The best baby in the shore these days is Julia Karpell of SJV and here is why. Her performance level does not change based on who she is playing against. Last week vs two D1 one committed seniors. She took them to the cleaners. She was masterful at the NBS summer camp. She is an elite shooter. Something that despite all their success was the one thing SJV was missing. She is 5'10" with an athletic body. She is a major upgrade for SJV at the shooting guard spot. Be it as a starter or off the bench…(tricky time for Coach Karpell). Hope Masonious has been just what everyone expected, a future star in the making. She will be the first 4 years starter since well her sister Faith at Squan. She has a sweet touch and a off the wall IQ. She is the impact that Manasquan just may need to join the big girl club in the shore. Nina Emmace will own every record at Trinity Hall by the time she graduates. She also will be their first 1ST TEAM ALL FRESHMAN PLAYER. She did not have the week she wanted at NBS camp. But that's okay, she had a monster summer and has been Trinity Hall's best player this fall. Devyn Quigley- Manchester High School had a D1 offer a year ago. She is going to run the show for Manchester and could be the next mega star at the school. These four are clearly the cream of the crop right now of the babies. What do you notice about the Top babies? Three are from Ocean County. Also the best babies are re class this year. Remove them and we are talking about a serious problem in the 2024 which is still the weakest class in 20 years.
THE TOP 5 BABIES RIGHT NOW…KEYWORD…RIGHT NOW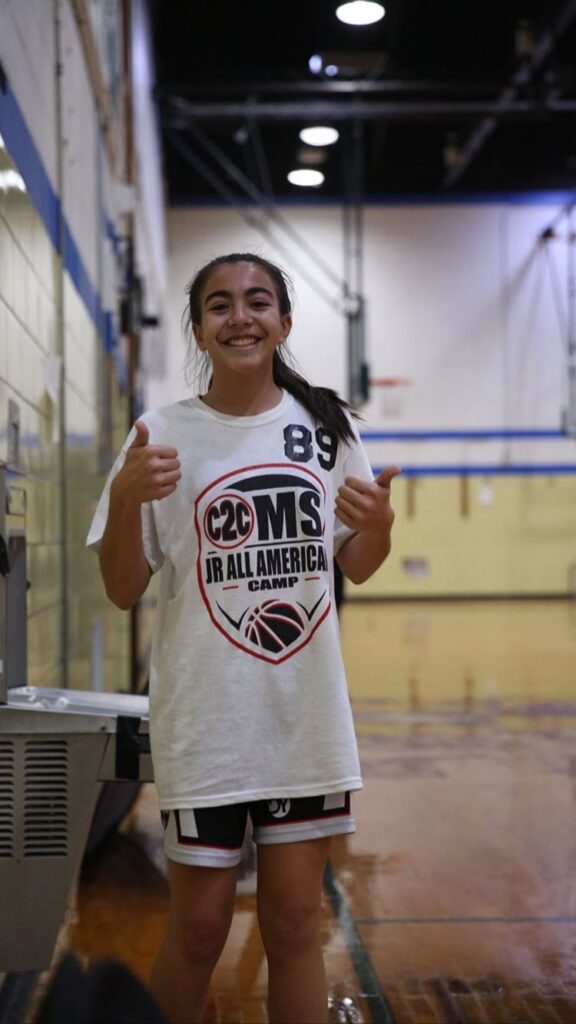 Julia Karpell- SJV
Hope Masonious- Manasquan
Devyn Quigley- Manchester High School
Nina Emmace- Trinity Hall
Megan Sias- Toms River North High School
What I know about the Top 10 right now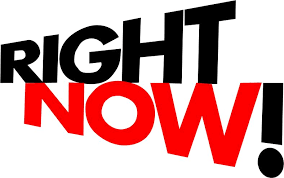 listed by order….TOP TEN
SJV– They are far and away the best team in the state right now. They have the best post player, the best point guard, the best freshman, and the returning Player of the year in Madison St. Rose. A leading Candidate for POY in Katie Hill. They return their entire roster if Christina Whitehead decides to return. They look unbeatable right now and are defending champs, Nothing this fall has changed my mind.
RBC– Far and away the most talented and deepest team. They got a major upgrade in talent. First Justine Pissott has been the best player in the fall. Ally Carman has shown she may be ready to take the next step. But it's been the development of Emma Carman, Molly Kelly and Casey Prior this fall that has given them real hope. But the biggest elephant in the room? A lack of leadership. This is a serious issue and has shown it face for most of the fall. They need a few more indians a one chief.… Sabino maybe?
MANASQUAN- Hope Masonious gives them a legit 5th starter. Mary Donnelly and Georgia Heine can play with any frontline in the state. Brooke Hollaway is now a seasoned vet. Macy Black looks like the perfect floor general. Allison Waters gets healthier by the day and so does her shooting. Dorothy Loffredo returns with lots of minutes in her tool box. There deep and battle tested. Now the question is can they get to the next level. The biggest question is the the competitive nature. Because team..1-5 have a big one. This summer and fall they were taken to the woodshed a big too much for my liking…even in a fall or summer game.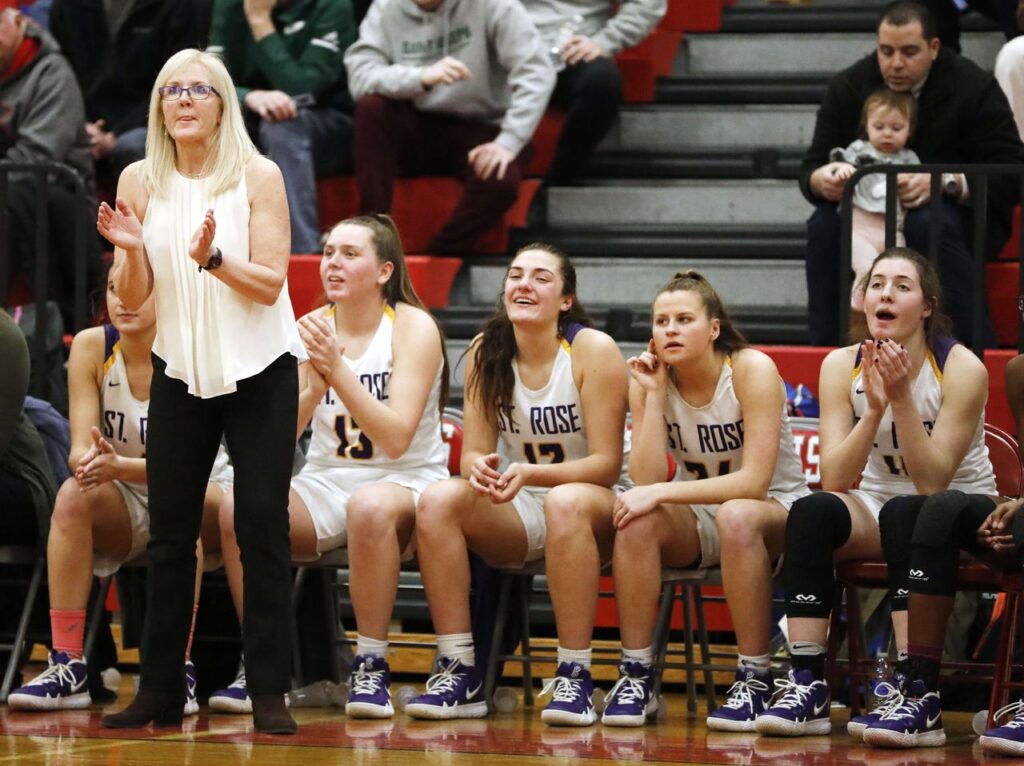 St. ROSE– I bet you shocked by this one. Don't be and don't be surprised if they can move up the ladder. First start with Abby Antognoli, she has been sensation since her AAU team knocked off the Shoreshots 2021. She has been the leader and master fall general each time I have seen her. Layla Laws is running the floor and rebounding like she is on a mission…maybe a D1 mission. Mo Stapleton, once again has been rocky steady. Niaisya Erving has been flat out the most improved player by far. She has been sensation all summer and fall. She is just wanted the doctor ordered. They picked up transfer Rosie Scognamiglio who appears to give them another scorer. Maggie Cavaughn is much improved and should move into the starting lineup, if the summer and fall tell a story. The red flag is where is the bench and lots of players being asked to step up. But they are playing everyone in the fall and accepting their roles…They have gone from a house of drama to a deadly crew.
RFH– I am not going to let them set me up again this year. This team is deep as in really deep. They have two All Shore players in Grace Munt and Courtland McBarron. Julia Cosentino is one of the best 2024's in NJ and a future D1 player. Julia Shanes will step into a prime time role. Dylan Cahill is much improved and before her injury looked sensation. But now has been out for weeks. Charlie Rosen has proven she can run the point guard position. Rumour is that she has been in the gym this fall. That could be bad new for the Shore. Because if she is ready, RFH will have studs at all five starting positions. They have what many believe is the best culture in the state. The question is do they have enough overall talent.
MANCHESTER– One name Destiny Adams and that means on any night they can take out any and I mean any team in the entire state. They have had to reboot their entire roster. They still talk with swag, but even they know. They have a big uphill battle. They've had flashes this summer and fall. Amaya Evans is a prime candidate to play the Robin role for Adams this year. But it is becoming more clear Devyn Quigley may be the perfect choice to fill that role. She was sensation at times in the summer league. Amaya Bray and Mya Hourigan are capable of big, big nights and are not afraid to compete vs top competition. Morgan Brustman is going to surprise everyone. Manchester is easily is the biggest question mark in the Shore.
RBR– I love when kids are in the gym. JT has a army of players training and playing this fall. They missed the boat by not entering a fall league as a group. But it's clear JT has the culture where he wants it to be at yet another school. Chloe Teter was the best player this summer for the 2021 Shoreshots. But it's been rough going for Teter who missed most of NBS camp and is now out for 3-4 weeks. That is a bad break because she was cooking before her injury. It's never good when you best player is down for most of the fall. But Caitlin Decker, returns and she could be the key to the entire thing. Camryn Gardner is a 6'2″ Freshman and in the perfect system for her talents. She will make a serious run at All Freshman. But she has not seen top competition since the summer… This crew has a chance to surprise everyone and win a sectional title. The problem is do they have enough talent from top to bottom. Coaching can only you take you so far…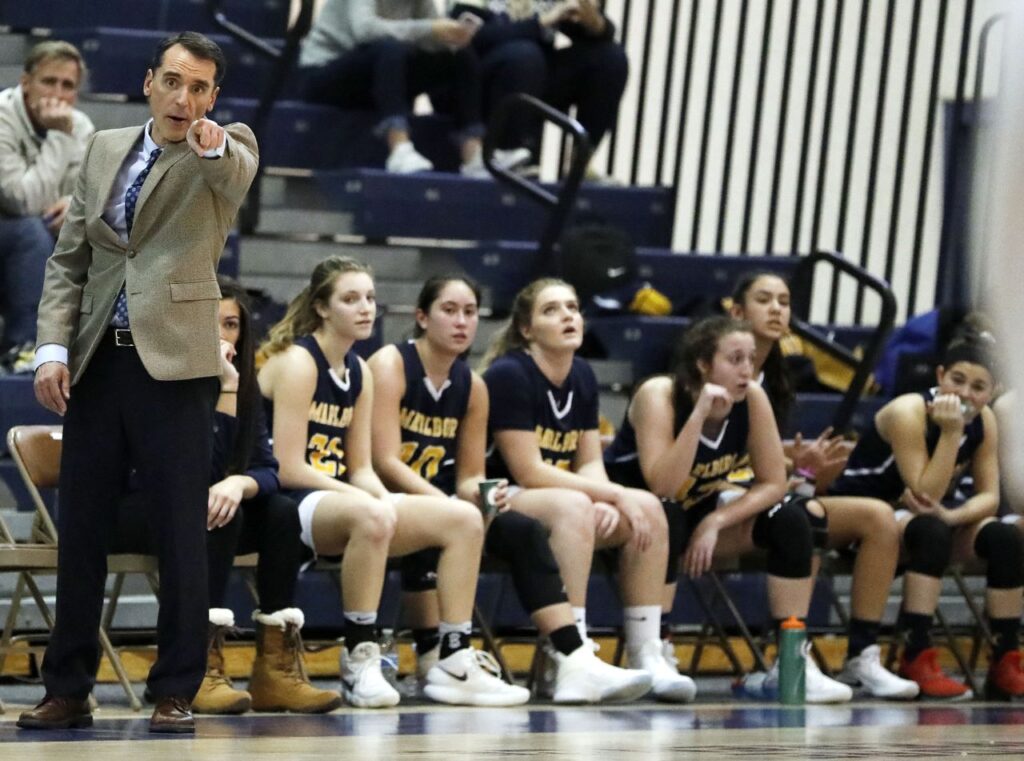 MARLBORO– You just don't know. The style of play is such a big part of who they are…but so is conditioning. What have they been doing all fall. Playing and Playing. They don't care about wins and losses, they just play. It has worked perfectly over the past 4 years. Jess Riepe is a All Shore lock. She was elite all summer. A walking bucket playing against the best of the best competition. Dani Schlesinger is looking like she could have a monster season. She has looked wonderful all fall. Sam Slofkiss is locked in and is going to have a breakout season. That I can promise you with all certainly. Sammy Jay while not playing in the fall always seems to be ready to go once the season starts. You really can't say much about this team until practice kicks in and you see them.
DONOVAN CATHOLIC– You know there going to be well coached and their going to compete. Gabbie Ross gives them an guard who can score in a pinch vs top competition. Jodyn Keating has been rock solid the last 3 years. Shelby Barksdale gives them another legit baller. This crew took out Manchester this summer. But can they do it in the regular season. Maybe, because there is enough talent. But they may be a year in the waiting.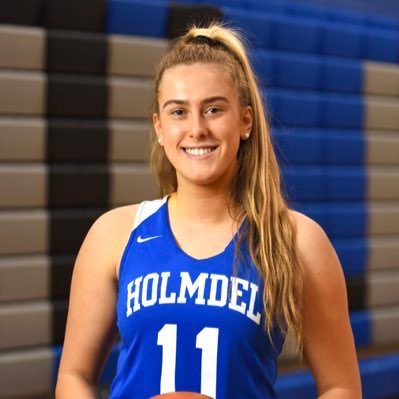 HOLMDEL– Again this is a mystery team. Last year they played in the toughest division and got better as the season went on. It's clear the competition helped them. Ryann Taylor returns for a final season. Taylor has shown at times she can be special. Her ability to score and slip to the point are priceless. Olivia Palmer has had big nights and has been in the wars. Abby Ferguson could be there most talented player. Katherine Martini is looking more legit by the moment. The key to the entire season could rest on Alexandra Loucopoulos a transfer from Manasquan. She is a serious game changer. She can score and defender and play the point position. She is versatile and gives Holmdel more size and strength at all three guard spots. Why are they so low after starting the summer looking like a mover and shaker? Simple when is the last time you seen them in the gym as a group? You haven't they train together and don't play against elite teams until the season. The competitive nature is clearly a problem. But they have seniors, so maybe? …just maybe… do you remember RBC?