Today is the first day that college coaches can call the Class of '17 high school players. It will be a long night for college coaches across the country. Times zones and missing kids that are not unavailable make for a long evening. But it is also an exciting day for many players.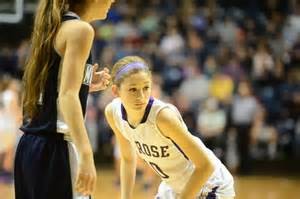 Ellyn Stoll is going to  get calls
Many kids today will find out that they are in real demand. Those players getting calls from college coaches today, will know they are at the top of the recruiting food chain. In some cases a offer has already been on the table. Kids like Stella Clark, Josie Larkins, Christine Dincido and Kimi Evans are just a few of the  many '17s that have offers already. The Shore junior class could get as many as 17 D1 players next year. It is a special group that already has 13 D1 locks. Unlike this year where as predicted the shore would have it's smallest D1 class in years. Next years class could make a run for biggest D1 class in shore history. A few players will need to jump off the fence to make this happen and my guess is they will.
 Mayfield and Pero calls came late…both will be teammates at St. Peters
One of the things kids forget on the first day of calls is this…some coaches wait and save that call for what they believe is the best time to make a impact on a player. So the first day of calls is no means the last day. In some cases college coaches are still dealing with their incoming freshman and DON'T have time on day one to call.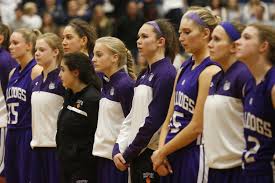 not everyone had 8 D1 players on there roster like Rumson
I tell kids don't get to excited or disappointed about getting or not getting a call. Recruiting is along process and can change from day to day. Here is what I say; the very school that fits you best may not even have seen you play at your best or has not seen you are all. Let me give you a example. There is a school way ahead of the others in recruiting Sidney Caffaro. I believe they have done a great job. But after 6 weeks at NBS and after the Fall recruiting period…they are going to have to bring their A game..Why? She was on the All Freshman Team 2 years ago and every player who has EVER made All Freshman has gone on to play D1. Next, Caffaro is the most explosive '17 in the shore this side of Desi Allen. So my friends at a certain D1 school will have their work cut out for them, and Caffaro will find she has many more choices that lay ahead…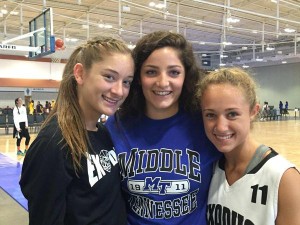 The 2nd best player in NJ was forced to wait…NOW she is at a BCS school
Now its not all peaches and cream. Because if your are '17 without a offer, here are some questions you need to ask yourself. Why don't I have a offer? Did i have enough visibility? and if I did get great visibility and don't have a offer…WHY? because this is the player who needs answers quick.a player  who got big  visibility  and still has no offers is a serious red flag. Most likely there is a major flaw in their game. Maybe the player has academic issues and this is the biggest red flag of. Then of course maybe the player is under the radar for a number of reasons…low level AAU…weak High School or playing out of position. Not having a offer on the first day of calls is not a big thing…but not knowing why you don't have a offer is…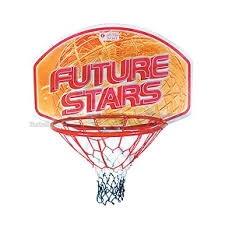 Its the start of school, lets wish all the coaches and players good luck. The recruiting process has sped up so fast now it amazing. It no question has led to some schools getting steals and of course making a few mistakes….it kinda like life because in the end it all gets cleared up. So here is a little advice. Its the fall so don't worry about college unless your a senior. Don't skip your workouts, don't focus on the future, worry about now…put you energy into becoming a better student and player. Why  visit colleges who have not offered you yet?  Why worry about something two years from now…ITS YOUR DEVELOPMENT and EDUCATION that will really open all the doors. I say get on your grind now, you should be well rested and ready go,,,so get going my friends and DREAM AWAY….good luck to everyone, those getting calls and those that don't.

UPDATE…NBS GIRLS SESSION IS SOLD OUT…we are accepting sign ups for pre season Prep. The Current waiting list is 28 for this session. If you are on the waiting list your pre season prep spot is yours if you want….e~mail nbspd@aol.com
If you are missing week one of NBS your PAYMENT must be in to protect your spot…..NO EXCEPTIONS