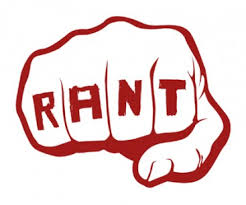 There are e mails floating around college head coaches offices these days. These E-mails are the result of a system gone bad. These e-mails are risky business if you are a college recruiter. The e-mail I am talking about is the one where college coaches are secretly saying the Summer Recruiting period is no LONGER good for anyone, they say their are too many games and too many tired kids. College coaches are saying they must do something and do something now! But here is the tricky part, if AAU folks find out that the very coaches who smile at them and tell them they do a great job are campaigning to end summer hoops…that could be devastating to a college coaches recruiting.
One college head coach asked me yesterday, "why are we allowing  kids to travel all across the country to play a AAU game".  She went on to say  " Bill McDonough  ran an event a hour from New Jersey and half the Jersey teams are all across the country. This from a BCS head coach " who the hell is  telling these kids they have to travel like this, we are going to see them play regardless, for god sake Geno (U-Conn head coach) was at McDonough's event" AAU is again being put up against the fence and this time the college coaches are getting more involved than ever before.
Read this article- http://www.businessinsider.com/nike-luring-players-from-under-armour-2015-8
South Carolina Men's head coach Frank Martin blasted AAU recently, while calling for changes. Folks on the men's side AAU is a whole different world and he is taking a chance of upsetting some very important AAU people. Kobe Bryant, Charles Barkley and many others have blamed AAU for lack of skills sets and team play today. But never have College Head Coaches put their feet in the water regarding AAU, for reasons I don't have to explain. But this summer more than anytime in the past, college coaches just seem more frustrated than ever. As one college head coach said to me, "watching kids play this brand of basketball and then trying to form an opinion is almost impossible unless the kid is a star" This after watching a Junior guard this  summer and saying "the only time she touched the ball was on a rebound" She went on to say, she would have to wait until the high school season to make a decision on her. By the way coach…a DIVISION ONE LOCK!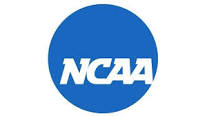 What nobody seems to discussing in my opinion is the roll of the NCAA. One college coach said " I know of AAU teams that play 5 games over a weekend" I had a high school coach say "we are only allowed to play 3 games in a week, but yet  AAU teams plays 4 and 5 on some weekends"  So whose fault is this?  It's  the NCAA, that makes these kids play so many games in a short period of time. NOT AAU COACHES.  First it was about SAVING money on travel..Really! I know of a coach who spent $9,000 in coaches packages, this summer alone…Then it was about academics…Laughable? and finally the truth came out… college coaches wanted to be on campus with there kids…LEGIT! Well I know 3 things right now that could help AAU and COLLEGE COACHES...first extend the summer recruiting period to 30 days, so kids don't have to play every tournament and coaches don't have to attend every tournament . Next extend the spring recruiting period so that coaches have more time to watch kids, BEFORE JULY. Finally do what they do in Europe, make all coaches go though a certification coaching clinic, to play in a NCAA event. Now why the certification? You can explain the recruiting process to the AAU coaches and teach them how to lay out a spring and summer program. Most all AAU coaches think they understand the process and worst the parents and kids think they understand. The NCAA has the funds to do this…
There are AAU teams as I speak conducting AAU practices?  This is where AAU gets a bad rap, because many of the quality programs encourage  kids to take time off.  The AAU teams who play in AAU tournaments after July and right up to the high school, label all AAU teams, this wrong and not fair to the programs and coaches doing it right and developing players.  This is something I can tell you is wrong and those FOLKS asking kids to play AAU every weekend in the fall WOULD BE WISE TO PUT A STOP TO IT.. .and I mean QUICK!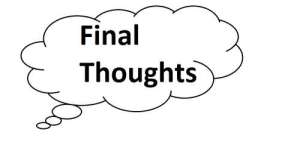 So now College coaches are trying to help fix a bad problem or get rid of it. Those who get in the middle are taking a real risk. But here is something I want to say. I was a D1 men's basketball coach for over 25 years, I saw it all and did it all. I was on the right side sometimes and wrong side sometimes, I was no angel. But the one fact, I know to be true is this… the women's game is not anything like the men's game. The AAU culture is nothing like the men's game, the recruiting is nothing like the men's game; so the NCAA should NOT treat both the same. There are no sneaker companies fighting for players, there is no major money exchanging hands. The women's game is still in the infant stage, so it has a chance to get it right still, but it must start now …BEFORE IT'S TOO LATE!
TOMORROW-
LOCK DIVISION 1 PLAYERS: 5 sophomore…5 juniors…5 seniors  lock Division 1 players you may not know.

NBS IS TAKING registration for its skills session...FIRST 40 PLAYERS BASED ON THE POST MARK RECEIPT OF YOUR APPLICATION… https://nothingbutskills.com/registration/