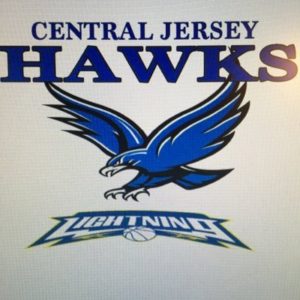 Today's SPOTLIGHT TEAM IS  the 2020 CENTRAL JERSEY HAWKS/ LIGHTING (WESTROL).  They are a collection of kids who have played today for a number of years. They are a old school AAU program in that there core players have stayed together over the years. They are also a underrated group of players as I told you a year ago. They train together and play together as a group. There is under appreciated talent up and down the roster. This roster is stacked with Program kids. They also have a roster of players who have had real success in high school playing against elite competition along the way. There team has players who will have a real impact at the next level. They are all excellent students who are highly competitive and always play as a group. If you are looking for a drama free kid or classy AAU program look no further than the CJ HAWKS.
RANDY WESTROL THOUGHTS ON CJ  HAWKS 2020
"Have off the charts work ethic, they keep working hard and getting better and better each week. They do lot of skills in practice and you can tell the difference as the year moves on"
THE TRACK RECORD
They have gotten off to a great start this spring. They had a great showing at the Shoreshots tournament. They went 4-1 and have win over the 2020 Shoreshots who have 3 division one lock players. They then played in the lighting challenge and had another nice showing. This is a  group with big expectations this Live Period in April.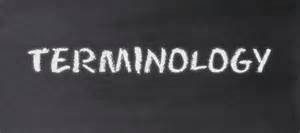 Before I start I would like to clear up a little terminology. When I say a player is a lock Division one player that means a player has a offer on the table or I believe will have multiple D1 offers at some point…key word being multiple. MY TRACK RECORD IN THIS AREA SPEAKS FOR ITSELF…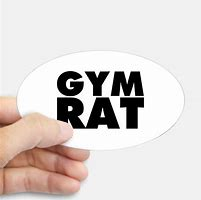 When I call a player a GYM RAT, that player is constantly in the gym, outside there team practices and comfort zone, seeks outside competition and there work ethic is bigger than there ability. These players train against high level competition. I never call a player a Gym Rat, unless I have seen them against older elite competition and PREFORM at a high level while doing so. They are in the gym at every turn and seem to always be around. These players will be better in college than high school and can play a level HIGHER than there recruitment. I believe you build programs with gym rats…they have a added value recruiters do not get to see. Gym Rats are tough to find as all coaches know. There are hard workers and then their are GYM RATS…Learn the difference.
THE COACH…. RANDY WESTROL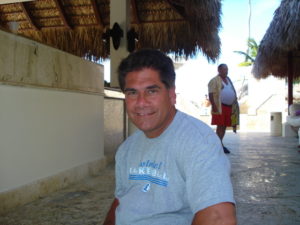 He is one of the best in the business. Randy Westrol runs what many believe is the classiest organization in central Jersey. The program is stuffed with drama free kids who have a real commitment to the hawks. He teams always play the right way and he  clearly looks for a certain type kid and parent. His teams practice the old fashion way, lots of skill work and total accountability. Westrol has been in education just about his entire life as a educator  and athletic director. He is one of the most liked people on the AAU circuit. Randy Westrol has made the CJ Hawks a brand name because his kids are home grown players who he has developed. They get players when there young and develop them rather then stealing players from other players.
COLLEGE POTENTIAL BREAKDOWN
College Level Players(9)
Possible D1 Players(2)
Current D1 Locks(1)
Impact D2/D3 Players(3)
Gym Rats (1)
LIVE PERIOD SCHEDULE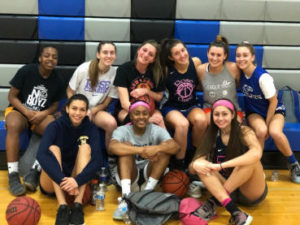 March 23/24 Shoreshots Tournament – Rebounds Neptune, NJ
April 13/14 Lightning Challenge – Island Garden, West Hempstead, LI
April 26-28 Under Armour Tourney – Spooky Nook, Manheim, PA
May 11 Central Jersey Hawks Lightning (1 Day) – Holmdel, NJ
May 17-19 Select Event AC Showcase – Atlantic City, NJ
June 1-2 Coaches Choice Challenge – Kean University, Union, NJ
June 14-16 Gym Rats Challenge Tournament – Albany, NY
July 5-8 Tournament TBA
July 9-12 Nike Tournament of Champions – Chicago, IL
July 20-23 USJN Nationals – Gaylord Hotel, Washington DC
2019 TEAM ROSTER
PLAYER PROFILES
MARIA TEDESCO- 5'10"- 2020- FORWARD- St. Rose
She just spent the year playing for the stacked St. Rose girls basketball team. She has been a main stay for the Hawks program. She spent the entire high school season playing against two of the best players in New Jersey every day at practice. She has a excellent body and is not afraid to use it. Tedesco has the ability to get to the rim off the bounce or  off missed shots. She is an improved shooter. She is very unselfish and is a excellent defender. Her ball handling skills are vastly underrated. She is a excellent teammate and her upside is big and this summer she just may take her game to the next level. There is no question is will make a excellent player at the next level. The talent is certainly there.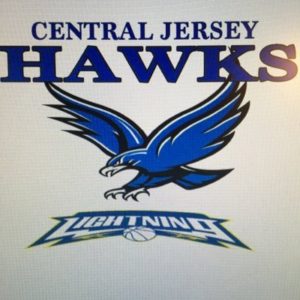 Maddie Hellerich- 5'9″- 2020- SWING- SPOTSWOOD
sleeper alert
I love her game and if you think it's hype. She has been at NBS in the past and has all the skill sets needed to be a full scholarship player. She has a college body right now and a next level basketball IQ. She is totally unselfish and is always under control.  I believe she is vastly forgotten and has the ability to play a big part of a program at the next level. She averaged 10 points..8 rebounds and 2.4 assists last season. She had 10 double/doubles last season including a 15 point and 16 rebound game. She has a 22 and 11 plus rebound game twice. This is a young lady that coaches need to pay real attention to during the live period. She is a reliable ball handler and willing passer. She is a old school player, nothing fancy or attention grabbing. Just a player who plays the game the right way. She is a program kid, who makes everyone around her comfortable… I believe she is going to surprise everyone this spring and summer….I LOVE HER GAME!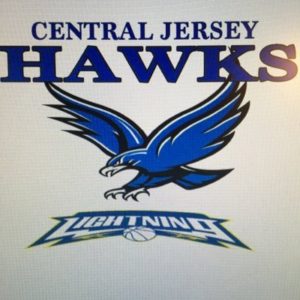 CARSON FONTANA- 5'7″- 2020- POINT GUARD- HOLMDEL
 She just wrapped up a season playing in the toughest division in the state. She has seen the who's who of point guards in New Jersey and backed down to NO ONE.  I have been telling coaches for years now. She is so underrated, it's a joke and after watching her this past season, has not changed my mind.  I watched her this spring against the 2020 Shore Shots with two D1 lock guards and she led her team to victory. If you value, experience, toughness, unselfishness, IQ and winners. You can start right her and now. She will knock down three's and get to the lane and finish at the rim. She dogs the ball on defense and has excellent vision. She averaged 9.2 points a game playing against the best competition in the state. She had 17 points and 4 assists this season against Top 20 powerhouse Rumson Fair heaven. She has an excellent handle and a mega competitive nature. She will be a impact player at the next level.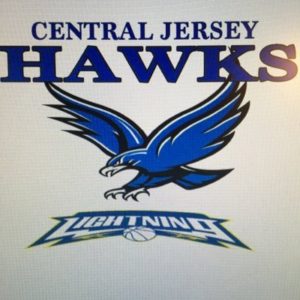 Brianna Sliwinski- 5'11- 2020- Swing- East Brunswick
Check out my Junior Year Highlights!!! @CoachTinyGreen @Tomcjhawks @LouisPaolillo1 @gritbasketball1 @EB_Athletics @EBHSGirlsBBall @gmchoops @coachschoiceusa @scgirlshoops https://t.co/6i9btdWl5d

— Brianna Sliwinski (@brisliwinski_) March 22, 2019
Everything you see in the highlight tape is legit. I have seen her at NBS put players everyone is recruiting at the D1 get taken over the coals by Miss Sliwinski.  She has a bag of tricks that can't be dismissed. She can score at all three level. Her ability to go off the bounce and score is electric.  She has spin in the lane of use floaters. Her length is scary and allows her to cause havoc on defense. Leave her alone and she will make you pay from deep range. She my friends is a future D1 impact player. But even D1 coaches are missing what is her biggest strength…her wonderful eyes. She is a big time passer in transition and in the lane against size. She was first team ALL MIDDLESEX COUNTY. That's because she averaged a double/double this past season...16 points and 10.7 rebounds. We are talking monster double/doubles…like 25 rebounds and 22 points…or 22 points and 15 rebounds. How about 12 points and 13 rebounds against Top 10 Bishop Arh… she is the real deal folks. Ask anyone at NBS and they will tell you how much respect everyone has for Brianna. This is the next Marissa McDonald, playing in a low visible high school but as a good as just about any 2020 swing in the state….that good!…and you better be recruiting her and hard… because a lot of NBS with multiple offers are not in her world….them be da facts coaches.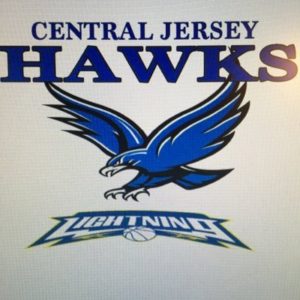 Leah Nolan- 5'10"- 2020- Swing- Holmdel
Played in the toughest conference in the state. She averaged 10 points a game vs this elite competition. The moment you see her, the college body jumps off the page. She was a household name after Academic Elite. But seem to disappear as she trains locally for the most part. But make no mistake she is talented. She can knock down threes's and gets on the glass. She has a reliable handle and has no problem at getting to the rim in traffic to finish. Athletic and plays hard and willing to compete. She has deep shooting range and has had as many as six three's in a game. She has 17 points against Top 5 Rutgers Prep this season. Coaches would be wise to follow her closely this spring and summer. She is talented and simply has no been in the right circle.  Do not forget how just a summer ago, she stole the show at Academic elite and everyone wanted to know her name. She will need to create more name recognition. Because folks she is a baller and more importantly a first class kid.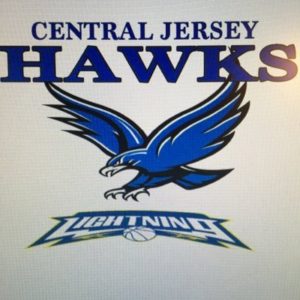 Kristina Johnson- 5'10"- 2020- Swing- Homdel
Last year we told you that she was totally underrated and a year later we are telling you the exact same thing. She had a banner high school season. She is a player that can do it all, she can shoot, pass, dribble and defend multiple positions. She is a classic team player who does whatever is asked of her to do. She has been a role player at Toms River North for 3 years behind 2 division one players. But her impact was felt all season. Her ability to play bigger than her size and rebounding talents make her a very special wing player. She has long been know as a player that moves with out the ball and makes the extra pass. She gets out and fills lanes in transition and never takes a bad shot. She is another CJ Hawk player who understands team basketball and winning. Her stat line included over 40 three's this season…8  points a game and 5 rebounds. This as the teams 3 option. Kristina Johnson is a player that is going to make somebody very happy at the next level.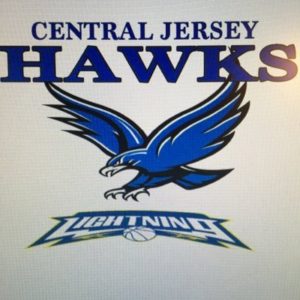 NEYMAR MIDDLETON-5'6″- COMBO GUARD– Pemberton HS


Starting guard at Pemberton HS has been a major impact for this team. Highly skilled and excellent IQ. She has played a ton of minutes for such a young player at the high school level. Very quick defensively and a positive offense player, who swings to both guard positions. She averaged 18 points, this past season. She also had a show stopping 33 point game this past season. She blew up against Willingboro with a show stopping 26 point performance as a sophomore. She average 10.3 as a sophomore 2 years ago. She gets to the basket and can shoots the three. No question a very dedicated player who travels to Holmdel during the week for practice. Based 'on her improvement, expect her to have a break out spring and summer.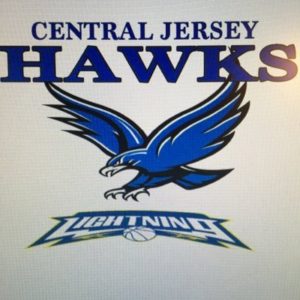 Taylor Crystian- 5'6″- 2020- Swing- The Patrick School
 She joins the CJ Hawks after spending the past season playing at The Patrick School. She just played the toughest schedule maybe in the country this past season. She is a offensive weapon who can score in a variety of ways. She can shoot the three or get to the rim. She is very effective in transition. Her ball handling skills seem to get better each time I see her. There is no question this is a great addition to the Hawks program. She is unselfish and drama free, so she will fit in perfectly this summer. She has nice quicks and understands what a good shot is…her defense has improved from a year ago. This is a player worth keep a eye on this recruiting period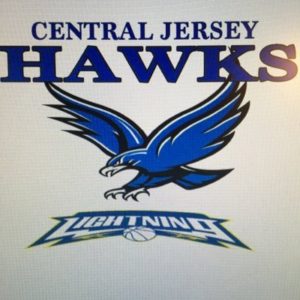 KATHY SANCHEZ- 5'10" -SWING – MARLBORO  HS
sleeper alert
*this what I wrote about before she tore her ACL
If for no other reason, Kathy Sanchez is worth the trip to watch the CJ HAWKS. I saw her for the first time last season for Marlboro high school. I then saw her at NBS and the Hoop Group once or twice in the spring and then the young lady disappeared. Coaches  I have been asking about her ever since. She made that much on an impression on me…not easy to do. There is zero doubt in my mind, this is a future D1 player, if she continues on the path of hard work. She checks every box for the next level of play. Athletic, explosive, quick with strength and length. To say this young lady has a upside is a insult to the word. Her upside is off the charts. First she is that rare young player that finishes at the rim in traffic. Next her pace of play is already next level. She not only gets out and runs the floor, she has next level activity. She is not just quick to the ball but her timing is special. There is not doubt this is a special talent. Another player who simply is suffering from lack of name recognition. My guess is all this will change this summer.
TOMORROW'S SPOTLIGHT PLAYER…ASHLEY O'CONNOR
Ashley O'Connor #33 Freshman highlights https://t.co/t5WEEyRlrQ via @YouTube
she my friends is going to be special…learn the name NOW COACHES!

— ellonya Tiny Green (@CoachTinyGreen) April 22, 2019