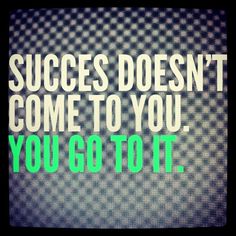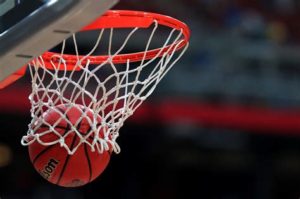 Today the trek for the April recruiting period beings. Players, parents and coaches will be driving, flying and traveling to AAU events. Like every year, kids, parents and coaches will feel the pressure that comes along with this recruiting period. As the NCAA continues to shorten the AAU period in hopes of getting kids to play less, many kids are getting less time in front of college coaches. Therefore making any chance they get to play in front of coaches more important than ever.
The April period, is much different than the July period. Coaches are first concerned with watching players they have already offered. They also want to stay close to those players who have given them a verbal. Most coaches send there maximum allowed coaches out on the road. These coaches will talk every night and discuss the players they have seen. Some players they will discover are a little better than they thought and some will raise red flags. It's all part of the process. Some kids stock will rise, while others players may not have convinced college coaches, they are the one.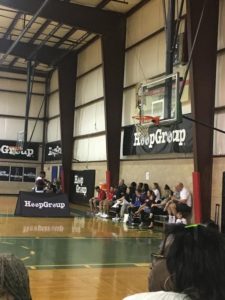 The April period is three days and the fact of the matter is coaches can only see so much in three days. Many times coaches watch a half of a game and miss when a kid starts to shine. Many times a coach will watch a player against a bad opponent and can't make a valid  evaluation. Sometimes coaches spend more time talking than watching. These are the disadvantages of a shorten recruiting session. Now throw in the pressure of having to preform in that one game that a school you are love are watching.
More than anything else, the April recruiting live period exposes those kids who are ready and those that are not. There will be players not in shape, players who are not sharp and worst, players who are not focused. These things never change from year to year. There is going to be a kid that few know about, that is going to be a household name before the weekend is over. There are also going to be a few players with big reps who are going to see that rep really doesn't matter once coaches put there eyes on you…game will matter. The April period is the start of the truth and what the future can bring.
There is no question the April period has rock stars. You know teams that every coach wants to see. The 2021 Shore Shots is one of those teams. But with that, every game they play will be a chance for another team to play in front of large groups of coaches and steal the show. It's a chance for teams with a low profile to have their time in the sun. But the April period can also bring a real dose of reality. Like playing on a court, far removed from action. Some teams will find that colleges coaches time in the April period is limited. They can't jump for game to game or gym to gym in hopes of running into a surprise talent. They will have a tight schedule and stick to it for the most part. In these  three days coaches will be on point and know before they arrive, what teams and players they want to see. This will bring disappointment to those hoping to get a good look from college coaches. Where and who you play with, in April matters big time.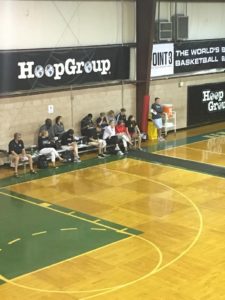 There are going to be some mistakes made during the April live period. A coach may think a player is special because they shine for 3 days. But it may not be who that player really is, and some coach will pull the trigger and regret it. There are going to be parents yelling and screaming and making fools of themselves. They will be the talk of their child's game and never know everyone is talking about them. There are going to be players that forget that its a business trip as well as a fun time. They will not get the rest or eat right and then pay the price on game day.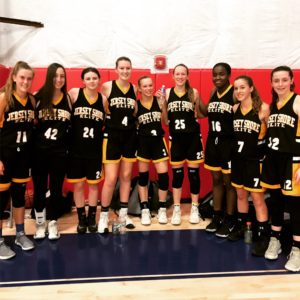 There is so much pressure now on kids during this recruiting period. The days of a kid easing into the process is over. The days of a kids getting multiple looks are over. Now a kid must preform right out the gate, if they want that 2nd and 3rd look. They must prove they are talented enough to help a team, the moment they hit the floor. Some kids will be crushed by the pressure of having to preform. Some will eat the pressure up and welcome all that comes with it. These are the kids that will shine. In the end the April recruiting period is the start of the AAU season taking on real meaning….EVERYONE IS PLAYING FOR KEEPS!
UPDATE….CHECK OUT THE EARLY BIRD DISCOUNT ON ALL CAMPS AT HOOP GROUP