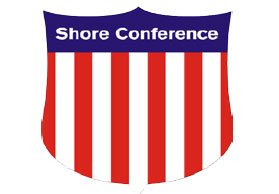 Tonight something special is going to happen in the SCT final. I can't tell you exactly what it will be, I just know we are in for a special night. Both MANASQUAN and ST. ROSE have taken much of the same road to get where they are today. There also a few myths that both have had to fight.
Both teams will feature superstars tonight. Manasquan's Marina Mabrey is a once in a lifetime player. But Kat Phipps and Jess Louro are all time players as well. One of these players is going to most likely be PLAYER OF THE YEAR based on tonight's performance. I can assure none of that will be on their minds. These three players have carried there teams all year. Tonight at some point they will need to be special.
BOTH teams have upperclassmen who get very little credit. Senior Courtney Hagaman was MVP LAST YEAR and was not mentioned anywhere once. This year she is trying to be MVP again. Katie Coakley of St. Rose is mentioned only when her named is called by her coach. She does little things that never shows up in a box score. One of these seniors at some point will be called on too be special. The one that does could be the difference. Juniors Alex Kurtz and Gillian Black give their teams added depth and experience. They too will have a chance to show they can be special tonight.
Last year the freshman at Manasquan got a chance to make their mark and star. They did just that as the St. Rose freshman sat and learned. It proved there is more than one way to skin a cat or in this case to develop babies. They are all sophomores now and they are all staring.  Jen Louro has become a full blown star, making a real case to join her big sister on the All Shore team. Victoria Galvan has D1 head coaches text-ing to see if there is any chance she would consider playing hoops. Galvan has become a major force in the Manasquan line up.  Stella Clark has had a All Shore season following her Freshman of The Year season. She is almost an after thought because she plays with super woman. Ellyn Stoll arrived at St. Rose as just a shooter, but now she is developing into a compete player.  She has stepped up all season on the defensive end of the floor, now she is looking like a D1 player and not just a shooter. Addie Masonious has come of the bench again this season and has shown flashes of greatness. If one of these Sophomores are special tonight, it could be the difference.
This year both teams counted on freshman to play major roles. Dara Mabrey, Lovings Marsicano and Makayla Markham are all going to make the All Freshman team. That will mean nothing and will not help them tonight. They have all stood up to the pressure of playing in the big moment all season. Tonight these freshman cannot be freshman. They will need to be special freshman and if one of them does it could be the difference.
The coaches in this game have proved they know the heart beats of there teams. They have been consistent all season. Joe Whalen never over coaches and his players see the same face everyday. Lisa Kukoda has not been heavy handed again this year. She knows what makes her team ticks and her players see the same face everyday. But what makes both so special is that their players have absolute TRUST IN THEM.  Once again on a night a like this, this trust needs to be on another level…it needs to be SPECIAL!
THE MYTH'S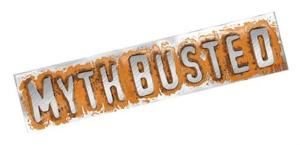 There are some myth's going into this game, such as St. Rose is a two  woman team. That same myth is being said about Manasquan being a one woman team. Well  just ask Courtney Hagaman or Jen Louro do they agree. These are well balance teams, that need everyone to win.
Somehow people believe that Manasquan has played a tougher schedule than St. Rose. Who are these people? This is clearly a case of if you say it enough people will believe it. Both played 7 quality games this season.  Every other game by both teams was BLOW OUTS against clear weaker competition, that both teams would have blow out.
There is a Myth that St. Rose plays team ball and Manasquan does not… Manasquan is the best passing team I have seen in years. Clark, Mabrey and Galvan could be the best passers at their positions in the shore. Manasquan is at there best when passing the ball.
There is a Myth that only two players shoot the ball for St. Rose. Then how did Jen Louro go for 19 points against Middletown ? No St. Rose features their two best players much like in college and in the NBA…this is why they are #1 in the state. Do you have another offensive game play that makes better sense?
There is a myth that Joe Whalen will out coach the younger Lisa Kukoda. The last time I checked Lisa Kukoda won a SCT and made it to the TOC final. She has Marina, so it's easy? Folks she was named the Asbury Park COACH OF THE YEAR and Marina Mabrey was not on her roster.
There is a myth that some how last years win by Manasquan means something going into tonight or St. Rose's win two weeks ago means something. Those games are in the past and mean nothing  tonight. What matters is who plays well this evening.
Finally there is the worst myth of all out there. There are some who think there is a conference somewhere on planet earth better than the SHORE CONFERENCE….THAT MYTH WILL BE CRUSHED TONIGHT…by two special teams on a special night…ENJOY
MY SCT PICK AND RYAN'S FINCH'S PICK… http://hoopgroup.com/headquarters-blog/uncategorized/five-8th-graders-know/