Something is brewing in Central Jersey and it knocked me off my feet a few days ago. Somebody wisely sent me a copy of the Home News ALL AREA TEAMS. While most of my attention is focused on the Shore Conference, I do occasionally get emails from people outside the Shore, 99% of them are people complaining about my blog. Most of these e-mails center on how I overrate the shore kids, how I don't care about kids outside the shore and only care about my personal favorite, or how I only write about the kids who train with me. This has been going on for years now and in most cases, I delete the e mail after reading the first line. But this week I received something that brought a smile on my face. Because I found out that Central Jersey is producing some very talented kids, many if they played in the shore would be household names.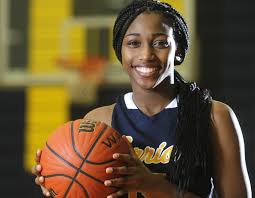 Miller is one of the most talented players in the ENTIRE STATE
When I looked at the ALL AREA CENTRAL JERSEY TEAMS, some of the names just jumped off the page and silly me not knowing all these kids play in central jersey, made it that more interesting. When I saw the names Adreana Miller, Jackie Rodriguez, Erica Junquet on the first team I couldn't believe it. I have never seen Cassie Smith of Metuchen play but this kid averaged 27 points and 13 freaking rebounds a night. People I don't care if you're playing the sisters of the blind, those are earth shaking numbers for ANY KID.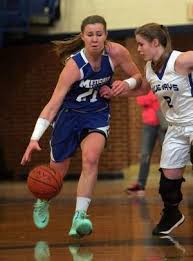 CASSIE SMITH'S NUMBERS WERE "INSANE"
I have seen Adreana Miller of Franklin play a millions times. I have had many conversations with college coaches about this young lady. Put her in the Shore and the future D1 player would be an All Shore lock, easily. This young lady has Division one offers on the table as I type. Miller is long athletic and can turn a game single handily. There is little doubt about the talent of this young lady…STUD! Jackie Rodriguez has been coming to NBS for years, speak to any Shore Conference stud guard, who has attended NBS and they will tell you, she is the real deal. She can do just about anything with a basketball and also would not only be All Shore; she could make a real case as the best true point guard in the Shore.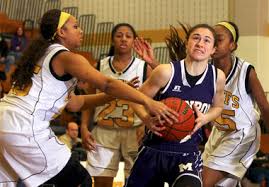 ERICA JUNQUET HAD A MONSTER JUNIOR YEAR
Erica Junquet, that's a name some in the Shore AAU world known to few. But let me tell you a quick story about Erica Junquet of Monroe. Former Rutgers Head Coach Mike Rice was dropping his daughter off at NBS one day. Now understand Mike Rice had a routine at NBS, he dropped his future D1 player Katie Rice off (coaches you can start offering NOW) and then he would go workout. Now you must understand on any given day at NBS, you can have up to 30 division players in the gym at one time. So a talented player could get lost very easily, hell I didn't know Katie Sire was a NBS kid until her junior year, when my friend Beth Chambers told me she had been attending for two years. But back to my story, on this day for some reason Coach Rice was standing in the doorway watching. I asked him what's up, and he says to me "who is THAT" I said "oh that's Erica she could be good" and Mike Rice then said this "that kid is as good as any guard in this gym." Now folks that is a statement of statements, because the guards at NBS are a who's who of NJ in many cases, we don't post the names of kids who have attended NBS past or present, but trust me it's an amazing list over the past 12 years. If you are considered a top player at NBS most likely you are pretty special and based on the year Erica had, Mike Rice was right on the money in this case. Erica Junquet is special and I believe a ton of college coaches are going to find that out this spring and summer. The fact that Central Jersey has this type of talent is amazing because in recent years the talent level has dropped off a little bit.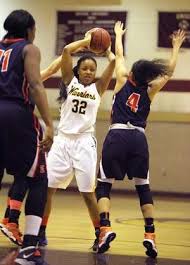 THE GOOSE IS A DIVISION ONE TALENT
Most people probably never heard the name Jaeda Wildgoose, so let me tell you something about her. She plays for franklin High School along with Adreana Miller and they were ranked in the top 10 all year. They also play together with the insanely talented "Team Miller" AAU team. The Goose as I love to call her can get loose people and when she does watch out. Now what college coaches don't know about this young lady is this, she competes like her life is on the line. I have seen her chase some very talented big name kids out of the gym. The Goose plays bigger than her size, has an insane first step and can bury 18 footers all night. I have ZERO doubt she is a division one player…you want to challenge my track record on such statements….I DARE YOU! Folks, the Goose was on 2nd team! That speaks volumes about what going on in this area.
What really impressed me was seeing Dayna Sclafani on the 2nd team as well. This tells me the talent in this area has gotten deeper, because Dayna Sclafani could be the most under-appreciated kid I know in high school. This young lady has warrior written all over her. Not only she talented but she is a born leader. The East Brunswick program was DOA two years ago. But since her arrival this program has come back to life BIG TIME. East Brunswick was the #1 seed in the GMC's this year and that alone has to qualify as a small miracle. Now her dad try's to under sell her but in his heart he knows this kid is special. She takes charges, makes the right pass and most importantly backs down to NO ONE. Next year East Brunswick is getting two future D1 freshman added to their program and because of this expect Sclafani to blow up even more, so watch out. I never under value programs kids. This young lady is a classic, if you not paying attention you could miss her. College coaches would be wise to sit and watch her closely. Then get back to me because the more you watch…the more you like.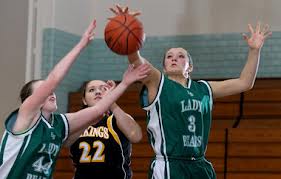 THE MORE YOU WATCH, THE MORE YOU LIKE
Every once in a while I get something that perks me up. This e-mail, no question did this and because of it, my eyes will be all over Central Jersey this spring. I have seen some of these kids and had no idea they were ALL from the same area. I love that this area has returned to top fight basketball with top fight players. Many times kids try and sit on their reps and try to ride it out to a college. I love that these kids have had to get it done the old fashion way by earning it. It's a tribute to the kids, parents and the coaches, who knows maybe there's another shore type area of talented kids being developed….I can only hope, because that would be AWESOME!
CHECK OUT THIS LINK…COLLEGE COACHES THERE ARE SOME PLAYERS ON THIS LIST…http://www.mycentraljersey.com/apps/pbcs.dll/article?AID=/201403242311/NJSPORTS0101/303240064&nclick_check=1