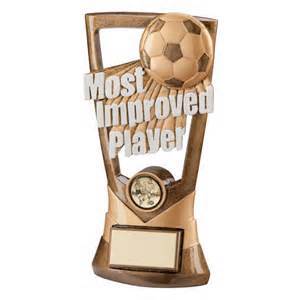 There is no award that means more to coaches than this one… MOST IMPROVED PLAYER. So often players don't reach their potential and there are a number of reasons for this. It could be a lack of love for the game, poor coaching or simply not being in the right environment. The players who improve the most often have thick skin and most importantly an ability to accept coaching. Picking this years most improved player was hardest of the awards to decided. But no player that I can think of in recent years has EVER  made an improvement like this years winner.
THE 2014-15 HOOP GROUP MOST IMPROVED PLAYER- DISEREE ALLEN- SOPHMORE- WING- NEPTUNE HIGH SCHOOL.
Last year Desiree Allen played with two D1 post players. She was just happy to be part of a high school varsity basketball team. She received quality minutes and had her moments. She showed a toughness and quickness that is rare in young players. But if the truth be told she was not rated or thought as one of the best freshman in the Shore. But that all changed this year, because now she is one of the best players PERIOD.
While most people discovered Desiree Allen during the Shore season. Desiree Allen made her presence known much earlier. It was at the Hoop Group Boot Camp that everyone found out that Miss Allen was about to UNLEASED on the state. It's not often your peers give you a standing ovation. But that is exactly what happen at Boot Camp as Desiree Allen put on a show of shows in front of everyone. It was peek into what was to come this season.
Nobody expected Neptune to finish the season ranked Top 20 in the state. They had just lost two D1 post players and were very young. But nobody expected Desiree Allen to become on of the best players in the Shore Conference and one of the best sophomores in the state. Her explosive first step and ability to go by opponents is 2nd to none. Her leaping ability allows her to play against bigger opponents and overwhelm most guards her size. But it's her passing ability in transition and much underrated basketball IQ that makes her special. She is on track to become a mega star. For right now she will settle on being the apple of college recruiters eyes…because folks she is going to be recruited by EVERYONE.
When you go from averaging 4 ppg a game to 15 ppg a game in one year, that's special. This type improvement doesn't happen in most cases until a player is a upper-classman. Desiree Allen did this between her freshman and sophomore year. Name another player that has increased their scoring output like that in between freshman and Sophomore year…good luck! Allen's impact on a game was more than just points. Her 10.7 rebounds and 4 assist and 3.8 steals a game were also part of her total package. Miss Allen ability to guard 5 positions is unheard of at her size and her ability to disrupt the game is special. Allen, has become a one woman wrecking crew and she is still just a baby.
*The measuring stick for all players is when you get on the big stage. It's when you know if a player is the real deal. In the case of Desiree Allen, its about as real as it gets. Here are some Allen high lights*
THE DISREE ALLEN HIT LIST
*16 points, 7 rebounds, 5 steals and 2 blocks vs. RBC in a win
*17 points, 5 rebounds and 4 steals vs. Boys and Girls (NYC) in a win
*27 points, 7 rebounds vs. Colts Neck in a win
*22 points and 12 rebounds in the RBC rematch
*12 points, 3 rebounds and 5 steals vs.  state champ Trenton Catholic in a road win
*14 points, 4 rebounds and 4 steals vs. #1 Manasquan
* ALLEN SCORED IN DOUBLE FIGURES IN EVERY GAME EXCEPT 4
Desiree Allen march to greatness was one of the best stories of the year. She seem to come out of nowhere, this tough fiery player. But off the court you can barely get her to say a word. I have know "D" since she was a very young lady. Her father is a Neptune police officer and would bring her to  the gym to shoot. We all have always thought of her as a little girl. But that has now changed because Desiree Allen now is becoming the biggest baller of all…because she is  THE 2014-15  HOOP GROUP SHORE CONFERENCE MOST IMPROVED PLAYER.
MIP ALL TEAM THOUGHTS-
There are so many kids that could have been on this team. So often a kid has improved from one season to the next. But often times they do not get a chance to show this improvement. It could be for a number of reason. This is when a young lady is really tested, because not everyone's hard work is rewarded immediately . This group of young ladies all worked very hard and it has paid off for them.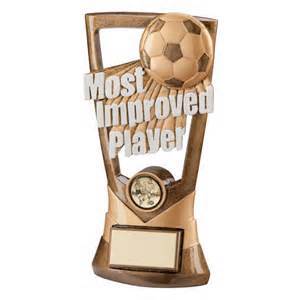 THE 2014-15 MOST IMPROVED TEAM
KELLIE CROUCH- ST. JOHN VIANNEY- JUNIOR – GUARD
There is a reason she is the best available D1 point in the shore. She stepped up her game this year and made so many big shots its amazing. With the exception of Tina Lebron no player made more bigger shots this year. She rarely gets the credit due to her, but it has zero effect on her mental approach towards games. Her style of play may transfer to the next level possibly better than any other point guard in the shore. Her ability to slide to the shooting guard spot and give SJV added scoring, passing and ball handling was a luxury Dawn Karpell enjoyed all year. She had a All Shore type season and is being recruited by just about everyone and for good reason.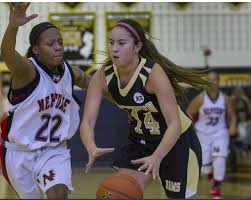 BIANCA NICOLNI-SOUTHERN HIGH SCHOOL- GUARD- JUNIOR
No player has improved their stock like Bianca Nicolini. She started the season out with a 19 point performance against Top 10 Freehold Twp. and never looked back the rest of the year. She blew up this year, averaging 13 ppg after averaging just 4 ppg as a sophomore.  She had  a season high 25 points and scored 20 points, 4 times during the season. She also had double figures in every game except 6, after have only ONE DOUBLE FIGURE  scoring night all of last year.There is a real case that she could be the MIP of the year. But for now she will settle on continuing to improve, there is no question she can take her game to a even higher level. She has a blistering first step and can bury the 20 ft. jumpers.  The very quite Nicolini found out she can play with the big girls this year. She lead Southern in scoring and was not afraid to take over at times. This young lady is on a mission and just may surprise everyone before she is done.
JEN LOURO – ST. ROSE HIGH SCHOOL- SWING
Anyone who says they saw this coming, it not being honest. Another player who could make a STRONG CLAIM FOR MIP, Jess Louro has arrived. There is no question she will one day join her sister at the D1 level. A lock down defender Louro has showed she will do whatever St. Rose needs on any given night. She has showed an ability to score, rebound, pass and of course defend. She will be a major recruit over the next 2 years for D1 schools. She is strong and athletic, who is not afraid of big moments . Jen Louro, has surprised everyone this year…except herself! After sitting and watching most of last year, Jen Louro has established herself as one of the best young players in the state. Her numbers don't come close to showing her value. Her 14 points, 4 rebound, 3 steals and lights out defense against #1 Manasquan in St. Rose's win in game 1 of there match-up, put to rest any doubts weather she is a prime time player…From bench player to future star in a year.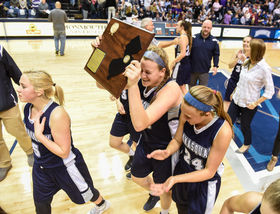 VICTORIA GALVAN- MANASQUAN HIGH SCHOOL- FORWARD
She is a year late in living up to last years anticipation. This year she has proved we were right calling her one of the best young post players in the Shore last year. She has had some big moments in some of the biggest games of the year. College coaches are well a where she is a big time softball player…but that is not stopping some from recruiting her. One of the nicest kids and family's you know. She has risen above a bumpy freshman year and now is a big reason Manasquan is playing for a state title. Her performance against RFH and SJV proved the bigger that game, the bigger her game got. She watched last year and this year she is staring….from TEARS TO CHEERS!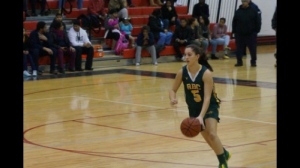 JOSIE LARKINS- RED BANK CATHOLIC- SHOOTING GUARD
She was asked to play the role of scorer this year for RBC and did that. Larkins, averaged 10 ppg, doubling her output from a year ago. The long season caught up with her with towards the end of the season. But she was sensational at times during the year. She had some monster offensive nights for RBC. She has some of the best shooting range in the shore conference and her defense is always over looked. She was a member of the HOOP GROUP All FRESHMAN TEAM last season and next year will make a run at ALL SHORE. She will play AAU for Mary Beth Chambers this summer. So you know what that means…more improvement. Larkins who has in the past played softball will focus on hoops FULL TIME this spring and that is bad news for the rest of the Shore Conference.
IMPORTANT UPDATES-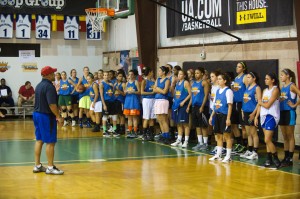 ACADEMIC ELITE THIS FRIDAY..5.30PM
THE COACHES LIST CONTINUES TO GROW FOR ACADEMIC ELITE, THIS FRIDAY MARCH 27TH….AAU COACHES, HIGH SCHOOL COACHES PLEASE MAKE SURE YOUR KIDS GET SIGNED UP…CALL ERIC KESSLER 732-897-3196…OR sign up on line http://hoopgroup.com/camps-clinics/new-jersey-girls-academic-elite/
THE HOOP GROUP WILL RELEASE THE 2014-15 ALL SHORE TEAMS IN THE NEXT 24 HOURS…