There is one more game left in the season. Its only right that the two best teams all year, play that final game. Both teams took different roads to get to the TOC final. Both have been knocked down by the other and forced to get up and fight another day…now its a all Shore Final to decide who is the best team in New Jersey…MANASQUAN VS ST. ROSE ….ONE MORE TIME FOR ALL THE MARBLES.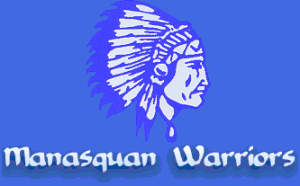 When the season started everyone expected Manasquan to be in the TOC final. Every poll had them ranked #1 to start the season. They had super woman, Marina Mabrey and a supporting cast that all are worthy of best supporting cast awards. All this did was make there job tougher and put a target on there back.  Manasquan has had to show that will and mental toughness all great teams have. They've had to get off the deck after losing to SJV and they had to do it again after losing to St. Rose. In both cases they lost there #1 rankings.  Most teams would 've fell apart losing such games, but it made Manasquan gritty. Manasquan came back and destroyed SJV and then beat St. Rose in the game that mattered most the SCT final. Manasquan has not had a walk in the park to get to this last game of the year. They had to dig down deep to beat the most talented team in the state, RFH for a third time in overtime. They have  heard the whispers all year that they are a one woman team. This did not splinter them, it motivated them. Yesterday it was Victoria Galvan's turn to make a mockery of the myth, as she joined Cortney Hagaman, Stella Clark, Dara Mabrey , Gillian Black and Addie Mansonious this year in proving that myth to be just that a myth. Lisa Kukoda has been a baby face genius, she knows when to let her team go and when to pull them back…NOW SHE IS GOING FOR HERE FIRST TOC TITLE IN THE LAST GAME OF THE YEAR…AGAIN! 

The only person who predicted that St. Rose would be in the final game of the year is Joe Whalen. He told me after his team played in Maryland this past summer. "I have the best team". I thought he had been in the sun a little too long. But what Joe Whalen knew was that he had the best freshman class in the shore. He also knew Kat Phipps would have a breakout record breaking season. He was the only one who knew he had a BCS player in Jess Louro. All season people have made excuses as to why St. Rose keeps rolling along. When they played Holmdel the doubters said this will prove they are a fraud. They beat Holmdel by 30…the doubters said Holmdel is not very good.  When they beat Colorado powerhouse Regis, the doubters said who are they? When they blew out ranked St. Mary's the doubters said St. Mary's was missing there star.. excuses. Then when St. Rose beat the #1 ranked team in the Tri-State area, Long Island Lutheran, the doubters said star guard Boogie was in foul trouble…more excuses. Then when they beat #1 Manasquan it was the refs…it seemed the excuses would never end. Then when St. Rose finally lost to Manasquan in the SCT people said….see they are not that good. But then they beat SJV last night and now the doubters are scrambling for a new excuse and Manasquan is there last hope because St. Rose is in the last game of the year.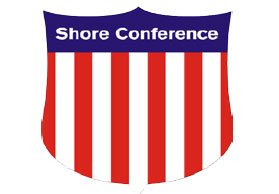 The final basketball game of the season is going to be a special one. Not because of the talent and ability of the teams. What going to make it a great game is the anticipation. The old lion Joe Whalen vs. The young feline Lisa Kukoda.  Everyone will be waiting to see if Kat Phipps can have another super night. They will be waiting to see which BCS player will carry their team to a title. They will be waiting to see which freshman will play like a senior. They will be waiting to see if Courtney Hagaman can steal the show again in a big game or will it be some other forgotten player. But the number one reason the final game will be special is this.. A SHORE TEAM WILL WIN THE TOC TITLE and for Shore fans that a win…win night not matter how you cut.
GOOD LUCK TO BOTH TEAMS…YOU HAVE BEEN SPECIAL ALL SEASON!