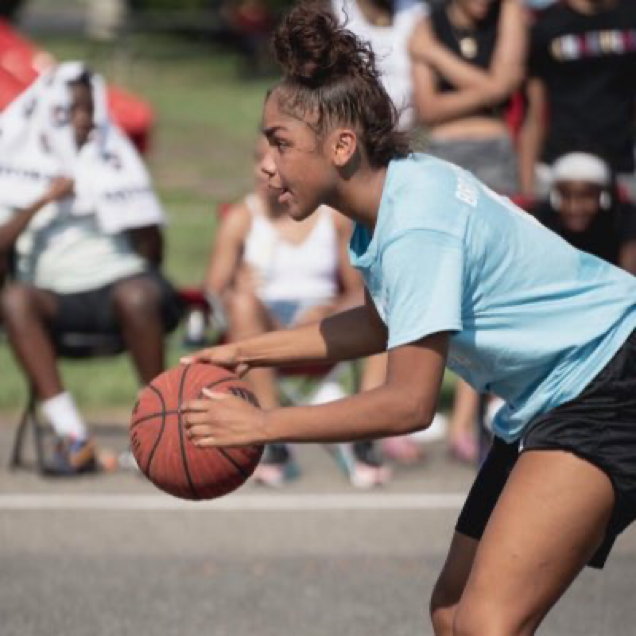 Get ready for a new star to emerge in the Shore Conference. Get ready for a new sensation. The only problem with those statements is this… there is nothing new about GABBY ROSS. That's because she's been a star since the day she picked up a basketball. We've all known about Gabbie Ross, we've just had a tough time giving her the star treatment. But that's all about to change and that's because GABBIE ROSS has changed. She has changed her mindset that is!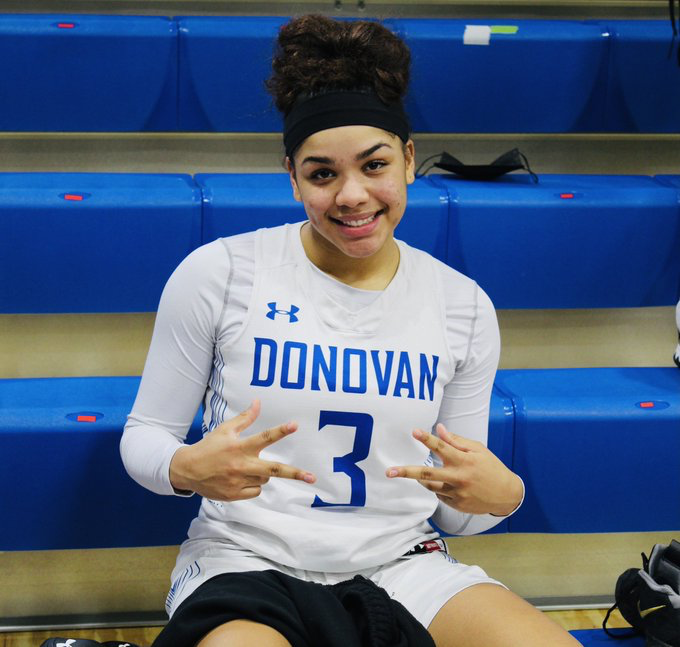 When Gabbie Ross, entered Manchester High School two years ago, she did so with lots of buzz. She was considered one of the best freshman in the state. She proved that it wasn't just hype when she was named 1st Team All Freshman in the Shore Conference. She had a banner freshman season. She scored 256 points coming off the bench. She was instant offense for Manchester. But it was in Manchester's biggest games that it seemed Gabbie Ross was at her best. Like when she single handily kept Manchester in the game vs state champ SJV in the SCT SEMI FINALS. Then in the states she but on a show scoring 16 points vs Top 20 Manasquan and then 17 vs Delran. Gabbie Ross lived up to the hype. But despite all this Manchester was not the fit for her. So she left Manchester and started a new chapter at Donavan Catholic.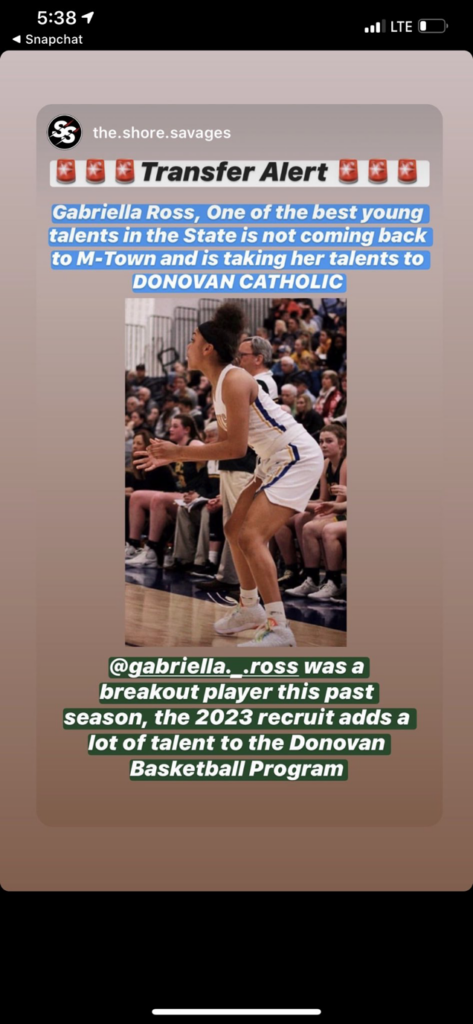 Last season Donavan Catholic did something they have been searching for since the school opened, win a chip. In Gabbie Ross's first game with Donovan she had 29 Electrifying points in a overtime win. It should have been a signal to all what was was coming. Because last season Gabbie Ross was All Shore and all everything. She also helped Donavan Catholic win a SCT CHIP last year. Something that has elevated the status of the schools basketball program. There were those who thought there were not going to be enough basketballs to go around at Donavan last year. But Gabbie Ross proved she could play any role on a basketball court. She also found out that her teammates embraced her her talents and her coach Glen Jansen, highlighted her strengths as a player. Last year Gabbie Ross was as good as any guard in the Shore, yet you would never know it. For some strange reason we have never fully gave Gabbie her due.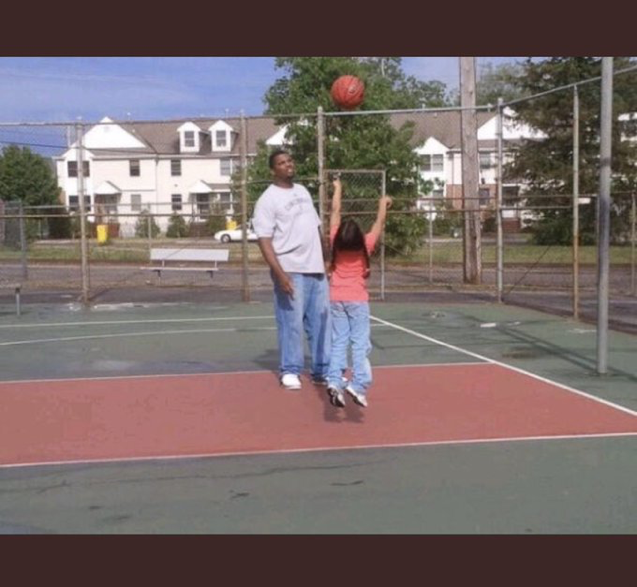 The fact of the matter is no player in the 2023 class in the Shore has come close to putting up the numbers or has had the success that Gabbie Ross has had to date. Gabbie Ross is one of the most explosive guards in the shore on BOTH SIDES OF THE BALL. She is basically unguardable one in one. But what gets lost is her next level Tenacious, physical defense. Now throw in the fact she is one of the best rebounding guards in the state and you have an elite player. Gabbie Ross has been an elite player at every level of basketball she has played. But once again we never seem to want to acknowledge this and I think I know why.

You see when you play basketball in Ocean County you really don't get the love. That's because Ocean county teams don't play brand name teams very often. The teams don't play in big events and showcases. When Gabbie Ross attended Manchester the defending SCT CHAMPS. It seemed like a natural fit. Destiny Adams needed a new running mate and Manchester was playing in all the big events. But if the truth be told Manchester was not ready for Gabbie Ross to take center stage along with Destiny Adams. So Gabbie Ross spent last year doing great things out of the spotlight at Donavan Catholic . Despite playing EYBL AAU she got little if any hype. Gabbie Ross did not play for the Shoreshots, Team Rio or the NJ BELLES. Teams that most in the area including myself follow. She doesn't train at NBS regularly or at another high profile place. In other words people in the Shore have not got to know Gabbie Ross very well. There are a lot of assumptions but few really know her well. She is not a social butterfly and doesn't have a hype man in her corner. Well I do know Gabbie and she's a great kid from a great family.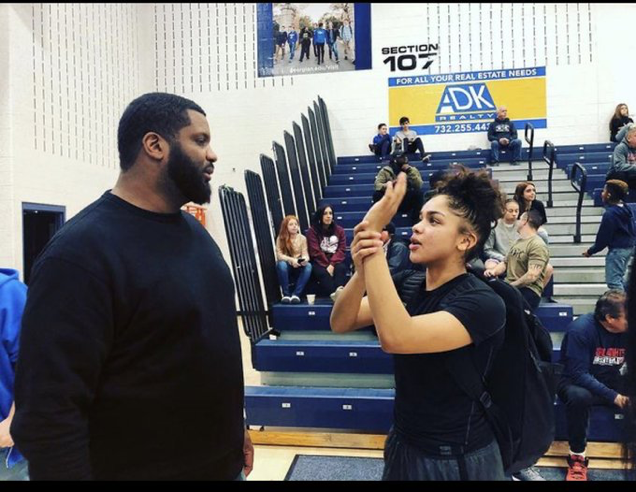 Tommy Ross, is Gabbie's dad. He supports his daughter and there is nothing or any sacrifice he won't make for his daughter. Some folks may not like this, but you know what I always say… "IF YOU DON'T BELIEVE IN YOUR KID WHO THE HELL WILL". Gabbie and Tommy are a team. Their relationship is special and loving. There is not one moment they doubt each other's love. I believe it's this love that allowed Gabbie to battle back from injury this spring. You see Gabbie Ross spent most of the spring and summer recovering from a injury. I remember the first day she came back. She shot at the hoop group. You could tell she was not confident. You could also tell she wanted to prove she was okay. I had to tell her that day you've done enough. You see Gabbie Ross has so much pride. It's really what makes her great. She wants to be special and is willing to pay the price to be special. That why things are getting ready to change for her.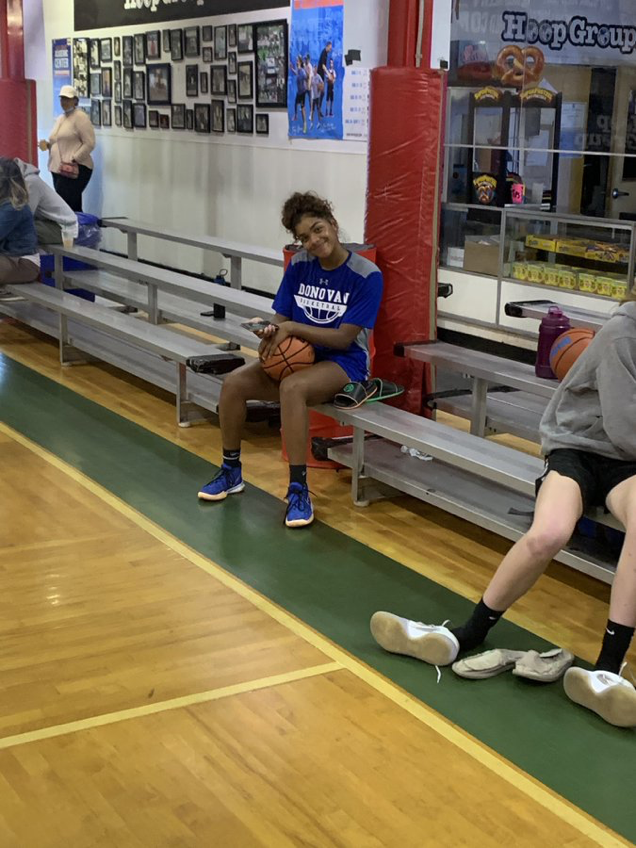 In the last month Gabbie Ross has made her physical conditioning elite. Her body looks like it is craved out of Granite. She knows what's coming this year. The double teams and the face guarding. She knows teams will be game planning to stop her. So she is preparing now. On weekends she has been getting up at 6am to make the 40 min drive in the morning to shoot at hoop group for two hours. That because Gabbie Ross wants to be one of the best shooters in the Shore. You see Gabbie is ready to take her place among the Shore greats. This year she wants her due… excuse me deserves her due. This year Gabbie Ross is going to finally be the talk of the Shore Conference… that's because Gabbie Ross is ready to flip the script!… an old sensation is about to be a new sensation!