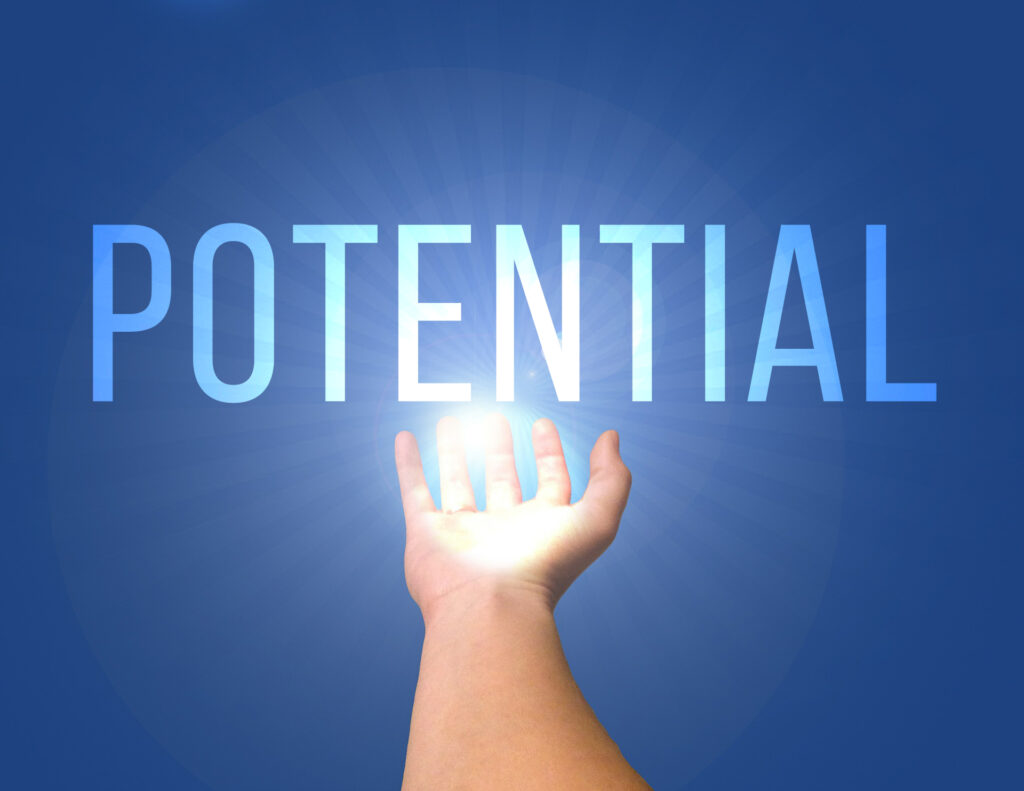 Potential can be dangerous thing to a coaches future. That's because the word potential stands for someone who has yet to fulfill their talent. There is nothing worst than betting on someone who doesn't eventually fulfill there talent. It usually means somebody is about to lose there job. It also means someone has under achieved. But the word potential also can mean greatness. That's when a player looks like they can be special one day and delivers on that promise. Today I give you 5 names of players with talent, that at one point or another I questioned what was ahead for them. Well I believe this fall I'm getting these 5 kids answers to my questions. I believe there is no doubt these 5 will delver on their potential.
I watch a kids approach towards trying to live up to their potential. Some players have more potential than others. There seems to always be more pressure on these players. That's because when they do live up to their potential, everyone wants to say they saw them on the ground floor. They watched them evolve into something wonderful. They take that joyful ride to greatness with them. Me? Well I like to sit back and watch it all play out for the better or the worst. I also have a better feel on how it's going to work out. That's because I get to know and see the competitive nature of a kid. I know if they are listening to the right people. I know when the parents think they know all the answers in the process and get in the way. I also know when that light goes on and that kids starts to blow up. These 5 kids have turned the light on. They seem to want to do more and be more these days…but they all are starting out with an advantage all great players need, A BIG TALENT. It's just now they have decided to squeeze that talent in a effort to be great.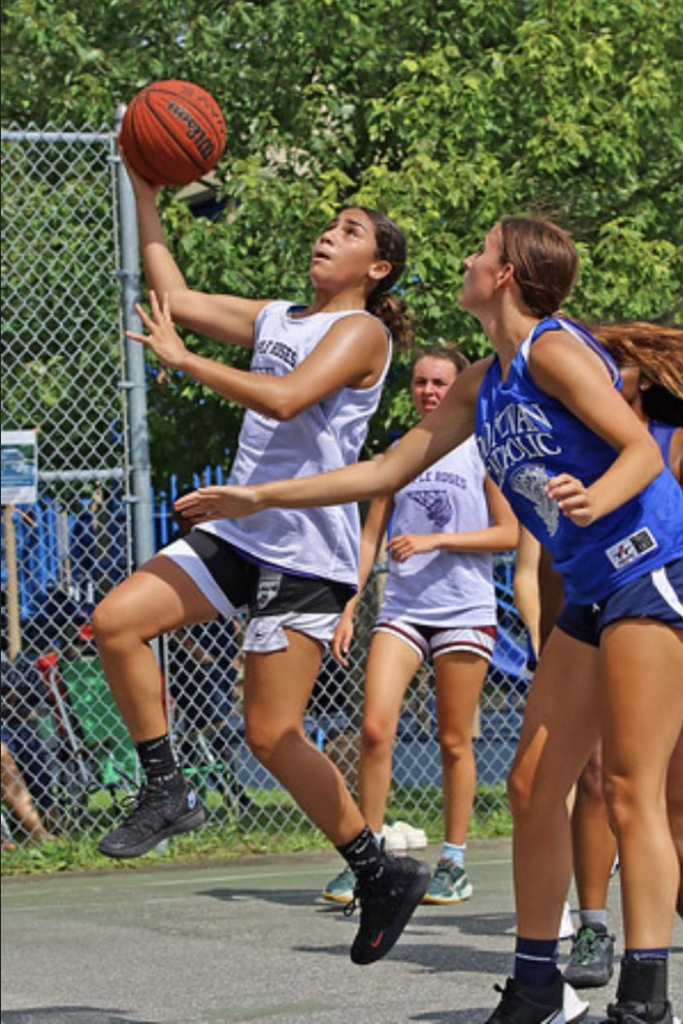 CHRISTA RAMOS – 2025- St. Rose– She was a mystery to me in the past. I heard all the good things from other people. I watched her train at the Hoop Group. I wondered why she didn't train with the elite D1 players she was surrounded by everyday. I thought she was scared, worse lacked the competitive nature. Well guess what I was WRONG! CHRISTA Ramos is afraid of no one. That's because she has a live, athletic body. She also has a real knack for scoring the ball and she loves to compete. These days she is shooting for 90 mins after school in the gym. These days she is playing in the Hoop Group Fall league and looking like one of the better freshman in the shore. These days she is challenging her game. Christa Ramos folks is a name college coaches will soon learn. She wants to prove she is as good as any baby in the shore and that's exactly what she has been doing lately. It's just taken her a little longer to make her big move. That's because she is fulfilling her potential and looks like a impact freshman these days.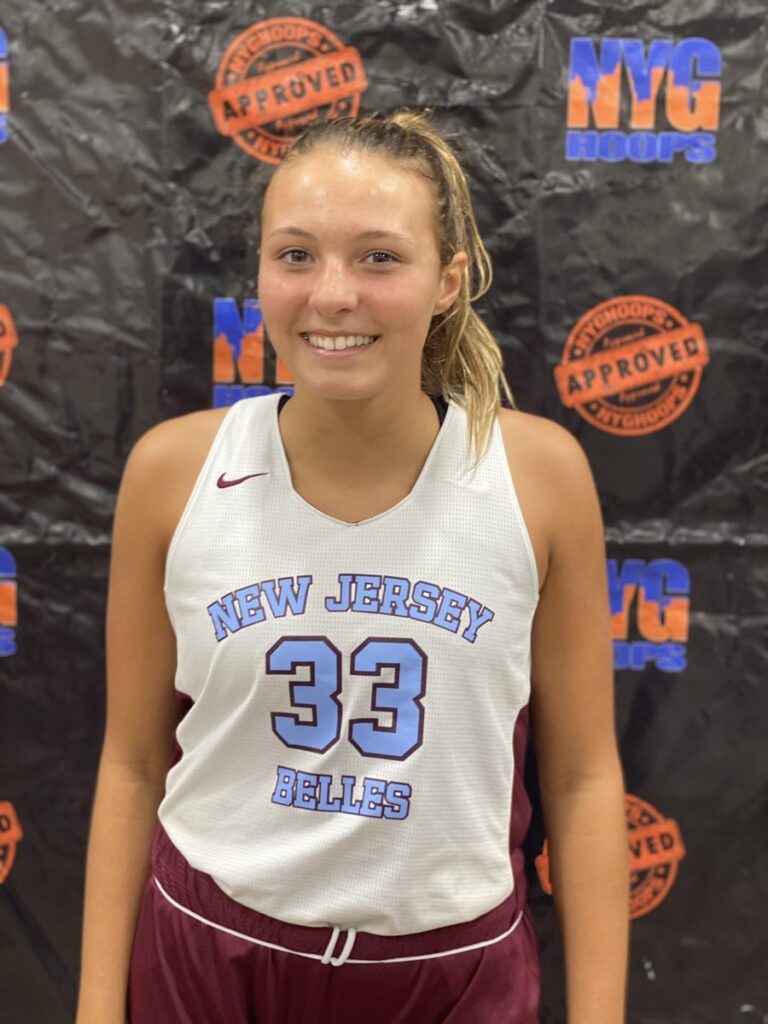 MCKENNA KARLSON- 2024- Manasquan– The physical gifts have always been there. But she was caught up in a numbers game in high school last year. Then she got injured this summer. But more than all that, she watched so many around her getting love, so she disappeared. She needed to find a place to train where she could feel good about herself. She found her own way of doing things. Now she has figured out showing up daily is the key to it all. That's why she recently has been shooting everyday after school. That's why despite having been out with injury looks better right now than ever before. Folks McKenna Karlson is a D1 player and we all know my track record in such matters. Why is she a D1 player? You may think it's because of that wonderful basketball body? Maybe because of her outstanding skill sets? Maybe you think it's because of her sensational athletic ability? All those things are part of it. But the reason she she is a D1 player is for one simple reason. She is showing up everyday. She is not concerned with hype but more concerned about her game. I say she keeps showing up and I say she going to get better and better. I say she just may be one of the biggest surprises in the 2024 class. That's because I say she fulfills her potential and shines brighter than even she knew was possible.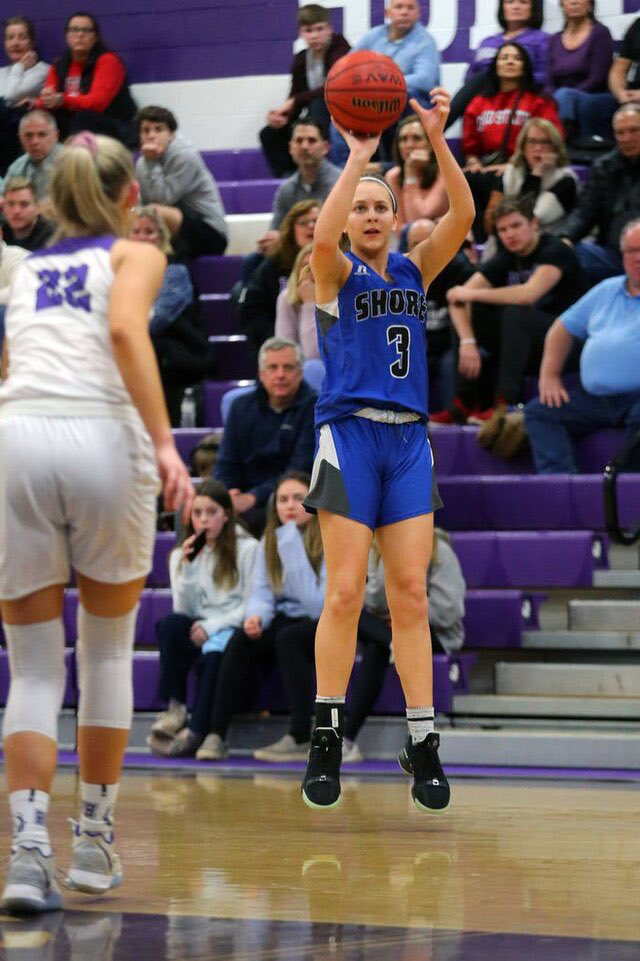 RYLEE DRAHOS- 2023- Shore Reg- Some kids are different. They don't crave the spotlight. There not on social media self promoting. They don't train in high intensity environments. Some kids have there own way of doing things. Rylee Drahos is that kid, she is one of the most talented kids in the 2023 class in all of New Jersey. But few know it because she doesn't promote herself and if the truth be told doesn't want the attention. But one thing I know to be a fact. The size, skills and talent she brings to the guard position is special. I don't believe she has potential because that would mean we are waiting on her to have her great moments. Rylee Drahos has already shined in a big way against the best. HELL SHE WAS 1st Team All Freshman. What we are waiting on is for all those around her to realize she is a star. Rylee Drahos this year is going to become a full blown star and that kind of potential is reserved for the few and RYLEE DRAHOS is one of the few.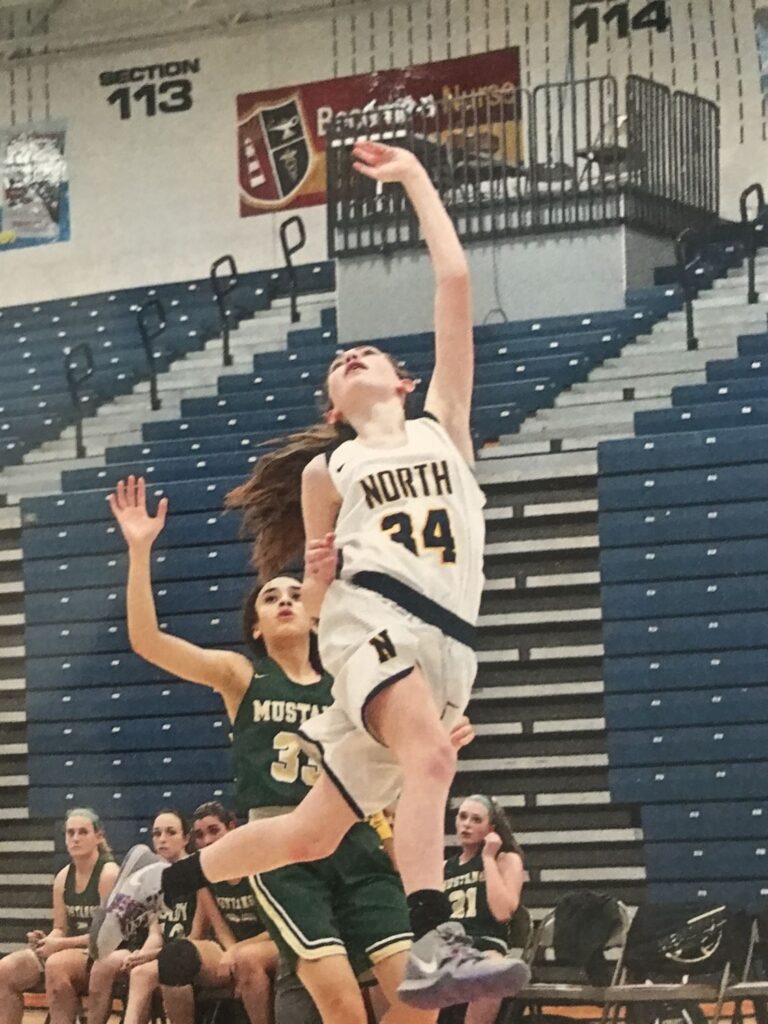 ARLIANA TORRES– 2024- TOM RIVER NORTH– well just because you attend the Mates School doesn't mean your not a baller. In fact Arliana Torres has the potential to be as good a basketball player as she is a student. In fact she has been proven that over and over recently. You see, she is one of the best guards in Ocean County. You don't know that because folks want to label her. She is not the little tiny guard she was a year ago. She has filled out and grown 3 inches. She has also become a problem for all on a basketball court. How many players from Ocean County would have made the NBS top 20 game at camp this summer? Stop let me help you with that one…the number would be exactly 3 in total and she would be one of those three. How do I know this? Because that's exactly what she did this summer, make the Top 20 court. Her quickness and deadly jumper will help her be one of the leading scorers for TRN this year. This year something else is going to happen. Ivy and Patriot schools are going to discover ARLIANA TORRES. She has not just turned the corner. She is speeding around the corner leaving so many behind who were once thought to better than her… the POTENTIAL IS GETTING FULFILLED DAILY… just watch the Hoop Group league.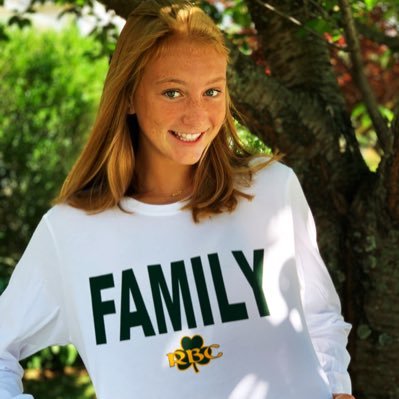 MOLLY KELLY- 2023- RBC- I'm not going to call her gym rat. That's because she is not. But what is she? She is a hard worker and a grinder. She has always had the potential to be a great leader. She has always had the potential to be one of the best pure point guards in the Shore. These days the future D1 point guard is making her case as just that… one of if not the best pure point guard in the Shore Conference. That's because she has grown at least 3-4 inches and gained muscle and weight. The potential we all talked about 2 years ago has arrived with a bang. It started in the summer when she played game after game without turning the ball over. It's being shown in the fall as she has grabbed her RBC team by the throat and been the floor general everyone thought she could be. Replacing Sophia Sabino was supposed to be hard. She is making it look easy these days. Her ability to make those around her better is a thing of beauty. Her jumper is as reliable as you can ask for a pure point guard. Molly Kelly has found her groove. The word potential is something you can put behind her because she is a baller!!