If there is one thing I know isn't fair its life. Thats because there is no other way to explain how unlucky St. Rose and Crackling Rosie Scognamigio are these days. Rosie has been Medicine for girls basketball in the Shore since the day she arrived. I wish there was a medicine to fix her and my heart right now.
When Rosie walks into any gym it lights up. The because her smile is as big as her personality. She has this way to make everyone around her feel good. When she is not in the gym sonething is missing. When she' and Georgia Heine are not in the gym giving each and everyone around them a hard time, something is missing. Rosie makes being in the gym fun. She makes you want to be in the gym. She makes you want to root for her and everyone around her.
When Rosie was being recruited, I never told her this. i was hoping she would go play for my good friend at Bucknell, Coach Trevor Woodruff. That's because like Rosie, Coach Woodruff is someone who cares about people. Someone who is loyal and trust worthy. I felt Rosie deserved all these things. People don't know this but Coach Trevor Woodruff and Rosie have something in common. Like Rosie he has had to grind and work to get to the top of his profession and D1 basketball. He didn't get the silver spoon treatment. He had to earn his way to the top. Rosie has had to do the same. She didn't have a big reputation. She wasn't a physical freak blessed with size, strength and jumping ability. What she has is a unwavering work ethic and belief in herself that anything is possible. Its the only way to explain her rise to the top of the basketball mountain top.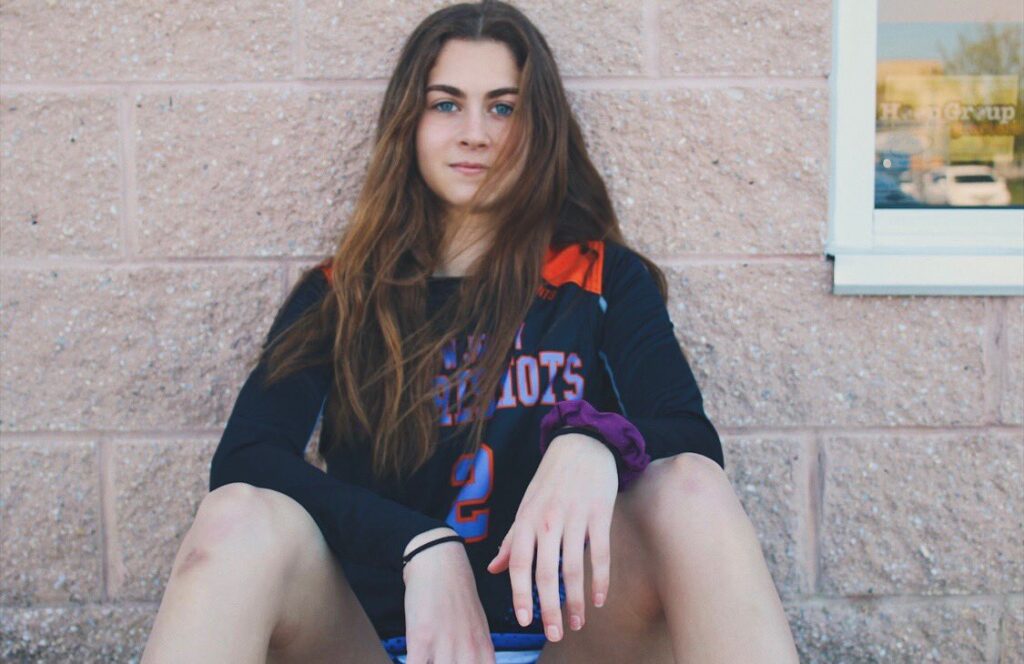 St. Rose was suppose to have a rebuilding year. They were a team loaded with untested inexperienced players and freshman. Rosie was suppose to be in for a long year. She would see double teams and game playing against her all season. She was going to be targeted. She had a great summer with the HGSL U17 ShoreShots, there was no place for her to hide. Her temperament and leadership skills were about to be tested. So all Crackling Rosie Scognamigio did was elevate her game. All she did was elevate the games of her teammates. All she did was help land St Rose in the state Top 20. She and her teammates were rolling when they were hit with a covid shutdown. When they returned after having practiced for a limited time. St. Rose found there back to the wall vs Chatham and was down 17 points in the middle of the 3rd quarter. So Crackling Rosie took things in her own hands and led St. ROSE to Ferocious come back victory in the game of the year to date. Like only Rosie can after the game she joked about a walking call rather than magically performance.

You see Rosie has been magical all year. She has led St Rose to a Top 20 rankling. She turned the St Rose season into a dream come true. it's why she being out of lineup until further notice hurts so much. She tired to play against RFH after her team lost a game without here. it was clear she needed to be shut down. It seems so unfair, that's because Crackling Rosie was clearly having a 1st Team ALL SHORE SEASON. St. Rose had exceeded our wildest expectations. Now it seems it all being taken away.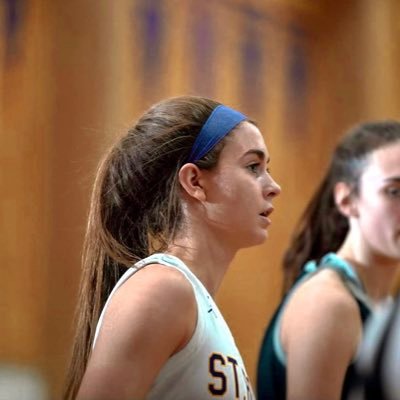 I feel bad for St. Rose, not because they've lost a few games. Not because they lost there Top 20 ranking. i feel bad because Rosie is a great young lady. i feel St. Rose deserves to have her on the floor because of all she and they have accomPlished together starting in the fall. Everyone wrote St. Rose and Cracking Rosie off except her coaches and teammates at the start of the season. i feel bad because Rosie has done everything the right way every step of the way. She has done the impossible to this point. She has made all the doubters eat their words. I feel bad because Rosie is not a good kid but a GREAT KID… i feel bad because Crackling ROSIE has ALWAYS been medicine for everyone else…But what I feel most bad about right now is this …. When ROSIE finally needs us we don't have the medicine TO HEAL HER PAIN RIGHT NOW🙏🌈