Friday night we had our first Spring Academic Elite ever. Like anything new you don't know what to expect. Well the verdict is in and it was and over whelming success. The number of e mails and texts I received are mind blowing and very exciting. It's nice when you have people interested in so many kids. I believe the Spring Academic Elite will one day rival the July Academic Elite for years to come.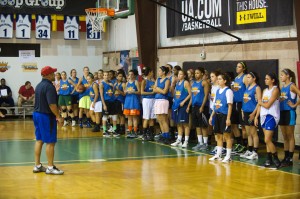 There is no place in the country that had the amount of talent in one gym this time of year like Friday night. This time of year its hard for coaches to see large groups of talented players. Most players this time of year are not being watched by college coaches. But Friday night Academic Elite broke the mode. There were 32 D2/D3 schools in the gym. That number will double next year. There were 77 D1 schools who requested watching the video and 178 views. The night was a total success. Many kids started the all important process of creating name recognition. There will be a camera view video up on YouTube for college coaches to get a even better look on Monday.

First let me say the Shore is not the only place to find great players. Emily Calabrese's performance was off the chart on Friday, and some D2/D3 coaches were calling her the best player in the gym. Right now as a sophomore I  believe she is a projected  Atlantic 10 level player. I have trained a number of players in that conference and she ranks with all of them.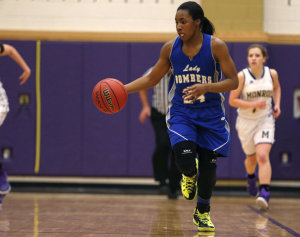 Isi Enahoro of Sayreville high School is flat out a stud and Friday everyone saw that first hand and this kid has a future at the next level. She has a college ready body and can score in so many ways. No surprise college coaches were all buzzing about this young lady.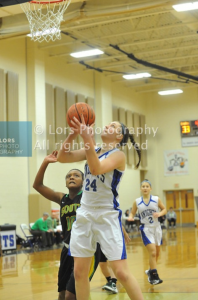 Christina DiCindio is 6'2″ post from West Windsor and make no mistake she is a BCS player and her mobility for a player of her size and youth is unheard of folks. I will tell you this, I believe she will be dominate at the next level. If you are a Ivy or a Patriot and have not offered her, you are not doing your job. She is a dominant player at that level who is that type of student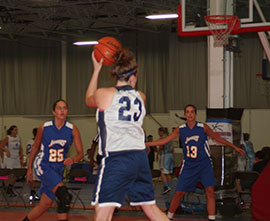 Junior Francesca Cafaro  Voorhees High School…Was a real surprise on Friday. The 6'0″ post player showed a great IQ and wonderful work ethic. She also showed that rebounding and defense are alive and well still. I get the feeling college coaches will be learning more about her in the future. This young lady is going to make a lot of noise.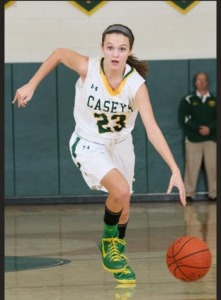 The gym had so many great babies I can't begin to explain. But Hayley Moore of RBC was off the hook, as she simply made every shot she took and played so hard it made me sweat. She could make a real case for being the best player in the gym on Friday. Hayley Moore folks is becoming a very special talent. Her work ethic and ability to play at any pace makes her a future All Shore and D1 player….This is a kid with a huge upside, who seems to keeps developing; always the hardest part for talented babies.
Speaking of Freshman are there anymore questions about Lucinda Thomas? Thomas folks is flat out one of the best young post we have seen since Sam Clark. While we are talking about young players, Loving Marsicano  continues to show why Big Ten schools are starting to recruit and call about her now. By the way one of the nicest most respectful kids…I HAVE EVER KNOWN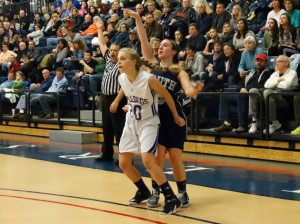 Tori Hyduke, Christina Antonakakis and Mikayla Markham are going to be special and what I liked is that all 3 showed it doesn't matter what level of competition, they can preform at a high level. While Molly Collins put on a three point shooting show. Collins is just a beast folks, and when the summer is over will be a household name.
Desiree Allen folks just may be the most recruited player in the Shore one day. This young lady is just unstoppable with the ball in her hands. Miss Allen is that rare talent that coaches die for….she can change a game on the drop of a dime!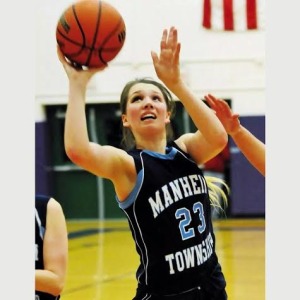 The event had a number of kids from outside the Shore and the state. But none made an impression like Lancaster, PA Freshman Oliva Matto, who blew everyone away. This kid has superstar written all over her and if she played in the Shore would have been a All Freshman Player of the Year Candidate. How good was Matto my phone was blowing up Friday night from coaches asking who she was…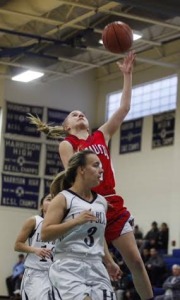 I got my first look at Shore Adopted and future D1 guard Lindsey Mack since the summer and she did not disappoint. Mack is going to be a very special player before she is done. But the Rivers sisters who I will tell you more about later, again proved that they are the real deal. Both had monster seasons and expect a mega summer from the girls…coaches don't make me say I told you so….these 3 can't miss!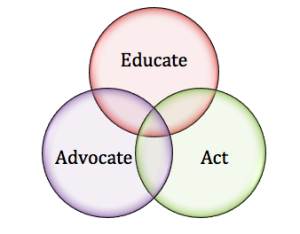 There were lots of great showing and no question many kids have benefited from this event. The thing I want every kid to remember, one event does not open the door in most cases…what it does is jump start the process. Kids like Megan Volker, Katie Foos, and Megan Furch are kids who can flat out play. They are kids that coaches may not know much about, because they got limited chance during the high school season. But they got a chance to create a little buzz before April and July. They are not going into the recruiting with nothing. They have  fighting chance to make it happen. Its never too late to jump start the recruiting process.
I tried to tell coaches that Sam Famalure was special and I believe… sorry my D2 friends, she can play D1 one because scoring and defense are not easy to find these days. Sam's stock rose Friday and I'm happy for the young lady…FREE IS ME SAM!
But the story of the event has to be Miesha Bacon of Neptune, who god only knows why she is not signed. BACON IS A MID MAJOR IMPACT FRESHMAN player next year. Her speed and scoring are just off the charts. Every coach in the building was impressed with her play. Lets hope the D2 coaches who are not recruiting her, reach out to there D1 friends…that's the way it works people.
EVERY PLAYER AT THIS EVENT WILL BE GIVEN A SPOT IN JULY…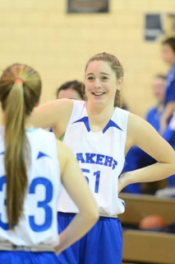 The Academic Elite was awesome because it allowed a lot kids to get the recruiting started. Faith Masonious gave the event a real big time player and I'm sure drove some eyes to the event. Faith is a once in a million talent and the shore will love her, not only for her basketball talents but her beautiful personality. Speaking of 8th graders Nisani Santiago of Gil Saint Bernard's and Brielle Bisogno of Tom River North are simply mega stars one day. College coaches you can offer them both now and pray for the best.
I would like to say what's make this event so special is seeing girls laughing and enjoying each others company. I can tell you for a fact the girls played the game the right way. They also showed such sportsmanship it was cool watching.  I just need to say this, Addie Masonious and Stella Clark are kids who get it. They have fun and compete and show you can do both.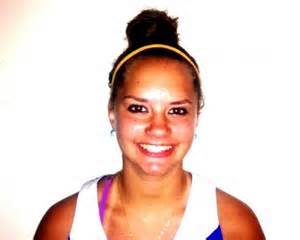 Now Kellie Crouch who has Multiple offers, my guest will find she will have a few more after Friday night. It's funny how short coaches memories are, Crouch put all of her stud point guards skills on display Friday. The school who wins the Crouch sweepstakes have no idea what they are lucking into.
A number of very talented players missed the Academic Elite, but we know they are mega talents and we will include them in our cheat Sheet tomorrow. Those players who missed either had other commitments or just finished there season. Kids like Tina "Big Shot"  Lebron and Molly Weiss are gym rats who college coaches would be to wise to pay attention too. Babies like Maddie Doring who most coaches don't know, but will real soon be on your recruiting list, are D1 players down the road.  Zoe Pero despite having D1 offers is under recruited and I believe after a summer with the master herself, Beth Chambers will be a beast.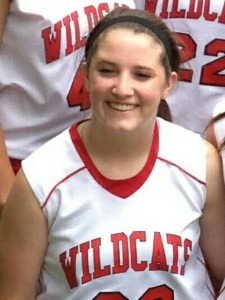 I'd like everyone to know Catlin Carroll is fine and Dr. Louro you were the MVP of the night. To the D2/D3 schools who showed up please contact me today for a list of transfers, I needed a break yesterday. D1 schools I'm in the process of answering E-Mails please be patience. I will get back to everyone.
BEST LINE OF THE NIGHT…."TINY THERE IS COACH IN FRONT OF THE CAMERA, LOOKING AT SOMEBODY'S BUTT IS NOT HELPING MY RECRUITING"…lol….don't worry coach the camera view is much better anyway.
TOMORROW THE 2015 HOOP GROUP PLAYER OF THE YEAR RELEASED.
NBS STARTS MONDAY…APRIL 6TH SPOTS AVAILABE…KIDS IMPROVEMENT IS THE KEY!