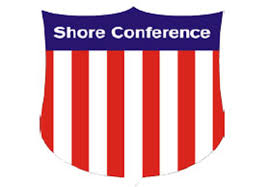 Today, I will have a little fun. So who are best best players in each class. Remember development plays a big role. A kid one year could be at the top of this list and in another year can fall off the list. Now we all know this is subjective and hopefully causes lots of debates and fun. Just remember I've seen ALL theses kids in real environments against real competition. If a player is not playing against competition..I have no opinion.  I know the work ethics, weather their good teammates and MOST IMPORTANTLY does there game translate to the next level…so here we go. Now keep in mind the players are listed in no order… it's just the 5 best in each class. But keep in mind some mega talents did not make the cut for NOW!.. Paige Slaven,  Fab Eggenschwiler, Mary Donnelly or a Lucy Adams for instant could have monster seasons. This is based on the summer and not what kids are doing right now. …. feel free to disagree!
2020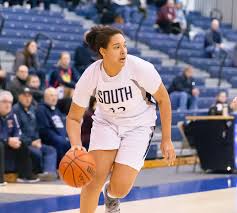 Kayla Richardson- Middletown South- I have to be honest and say right now I am not sure who is better than her. Her leadership, and development in just about every area of her game is almost unbelievable…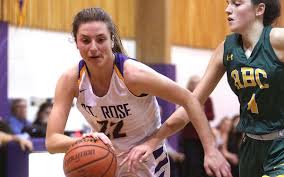 Brynn Farrell – St. Rose- Watching her this summer and getting to see her in a practice setting leads me to believe she is capable of being the state's player of the year. She appears ready for a dream season.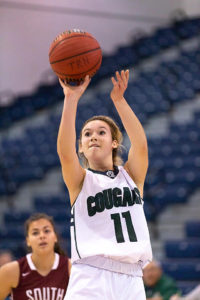 Camryn Foltz- Colts Neck- Her competitive nature is as insane as her ability to score. But her game more than any player on this list, translates best at the next level. If she was on any of the top teams in the shore and she would have a case for Player of the Year.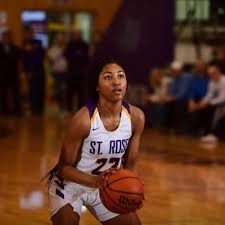 Makayla Andrews- S. Rose- No top player in the shore has had a tougher road. She held it together last year. There is no question her teammates will embrace her and she will have a dream season. I believe she on a mission for 1st Team All Shore.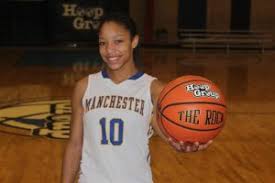 Kermari Reynolds- Manchester- Can you believe she is a senior? The ultimate leader who has adjusted her game for her teammates more than any star in all my years watching Shore basketball. She is the key to everything for Manchester.
2021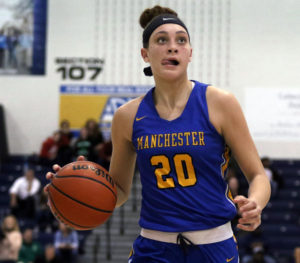 Destiny Adams- Manchester- She has officially become a mega star. This year will let us know if she can get her game to the next level. The jump shot is real and now it's a matter of domination night in and night out.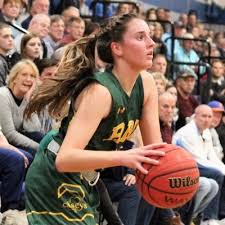 Sophia Sabino – Red Bank Catholic- Right now no point guard is doing what she is doing. If she takes the leadership role at RBC, they could get to the next level. The vision and play making skills are rare and have no match these days. She has offers from P5's and high majors…so what's next?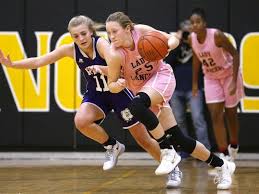 Katie Hill- St. John Vianney- Right now is closing in on superstar status. She will make a serious run for 1st Team ALL SHORE. They may not be a more complete wing player in the shore these days. She is the total package on and off the court. Best player in the class one day?…MAYBE!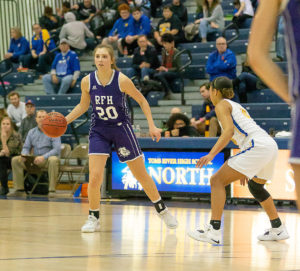 Grace Munt- Rumson Fair Heaven– Question who is the most improved player in the Shore? When she is done, here is a little something to ponder. She may be the most recruited player in the class.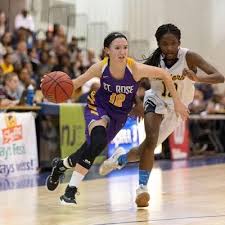 Abby Antognoli – St. Rose- She had a break out season last year.  Her rise to elite status has been a surprise too few.  This summer she had coaches from coast to coast buzzing. The motor is something we have never seen and she clearly is in the conversation for All Shore this year. The most exciting player in the Shore hands down.
2021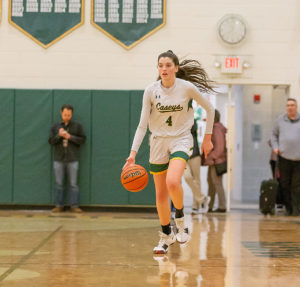 Justine Pissott- Red Bank Catholic- She is the most in demand player in the entire state. She has gained weight and grew another inch. There  simply is nobody with her size, skill sets and talent in the shore. The work ethic has so no match.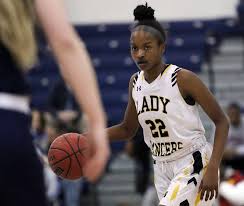 Madison St. Rose- St. John Vianney- She has made leaps in bounds over the summer. She will now step into the role of superstar. She is clearly the best two way player in the 2021 class. Before she plays her last game will be a SJV all time great…player and person.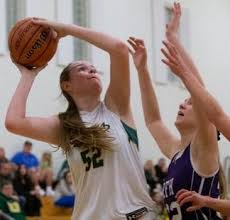 Ally Carman- Red Bank Catholic- Remember when somebody said "what is she going to look like in 3 years?"  Well guess what? The NBS Camp co MVP looks ahead of schedule to dominate this year. Carman has made monster steps forward and RBC will look different because of her.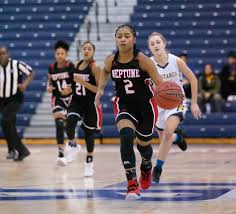 Ahjanae Young- Neptune High School- Make no mistake this young lady is moving into elite status. Watching her this summer turned me into a totally believer. Here is a statement to think about…SHE MAY BE THE BIGGEST PLAYER MAKER IN THIS CLASS…  strong words folks.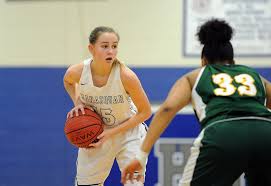 Georgia Heine- Manasquan- Make no mistake she is becoming beyond special. The D1 offers are no mistake and she just may be out growing her A-10 recruitment. No player in this class has a bigger upside or made a bigger jump in the last year.
2023
*picking 5 players in this class is really unfair. Nobody in this class has a clear path…nobody. But I will start with these 5 and see who develops by season.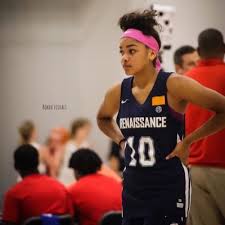 Gabby Ross- Manchester- Her competitive nature is off the charts. Her ability to score is special as is her defense effort..rare in a baby. She is a future Player of the Year candidate without question.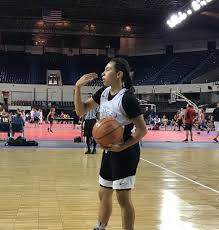 Angelica Velez- Manchester- She will start the season as the clear favorite for Freshman of The Year. She is not just a player maker but also a leader. Her feel for the game is that of a senior. She could be the player that puts Manchester over the top.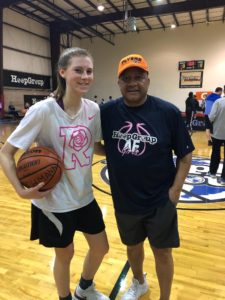 Janie Bachmann- St. John Vianney- Look trying to pick the best freshman at SJV is a joke. But Janie Bachmann has a chance to have a special freshman year. Her style is tailor made for SJV. She can score, has size and can put the ball on the floor. Think Maddie Doring of American U.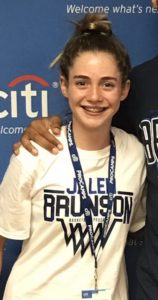 Casey Prior- Red Bank Catholic- She will have a major impact because of her ability to score with range and handle the ball. Prior could be another missing piece to help RBC get to the next level. She has a high IQ and is a chemistry player to boot.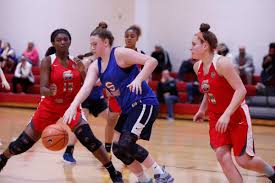 Emma Carman- Red Bank Catholic- There is only one question, can she grow up quick enough. If so RBC will become a major problem. She has size and skill sets, the question is can she break into the rotation?
TOP 5 HONORARY PLAYERS IN EACH CLASS
2020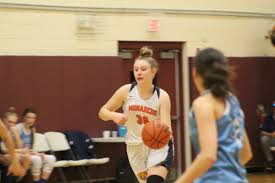 Caitlin Wingertzhan- Trinity Hall- She just misses the cut.
2021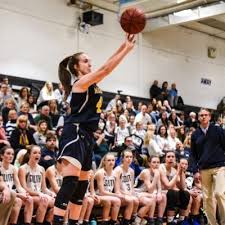 Jess Riepie – Marlboro High School- She doesn't have the hype but clearly has the game.
2022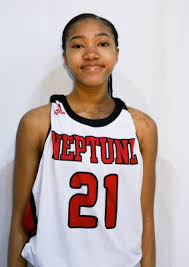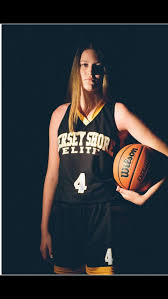 Megan Cahalahan SJV-Had a monster month of July and could easily make the case as top five. She clearly is one of the best young players in the entire state.  Amaya Evans of Neptune is becoming un-guardable and the jumper has made big strives
2023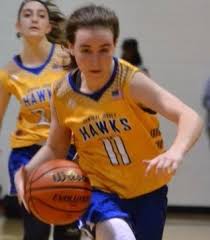 Sarah Hughes- RFH –  loaded with great babies is RFH so it again hard to pick one. But Hughes is totally locked in and will be the most ready when they play older elite competition.
STARTS TODAY… 4.30 AT HOOP GROUP IN NEPTUNE…