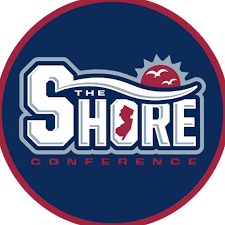 The A CENTRAL Division could have 4 teams ranked in the TOP 10, including 2 teams in the Top 20 and a GROUP 1 state favorite. This division is full of landmines and each game poses threats. This division has one of the leading Candidates for Shore Conference and State player of the year. The division has impact babies. A CENTRAL has 14 Division 1 players. Trinity Hall is the only team with players who have experienced a championship. No others players in this Division has been part of a State of SCT Championship team.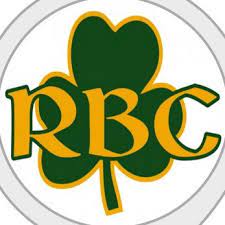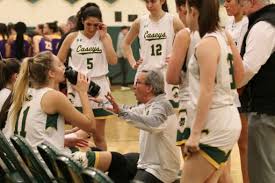 Picking the favorite in A CENTRAL doesn't take a whole lot of thought. RBC are the heavy favorites. They blew everyone out except SJV and made it to the SCT final before losing to SJV last year. They return 2 starters which include one of the best players in the Shore Conference and the Country. Seniors Justine Pissott and Ally Carman both are power 5 bound players next year. They also return Casey Prior who many believe is one of the best shooters in the shore. While she didn't start she is certainly a seasoned player. All three are battle tested and are capable of big nights. Molly Kelly and Emma Carman, played important minutes last year and should be ready to take the next step as a prime time players . Jineen Ayyash , a sophomore will try and fight for time after spending last year learning the system. RBC will be asking a number of players to step up and play bigger roles than a year ago. But there is no shortage of talent and they add two impact freshman.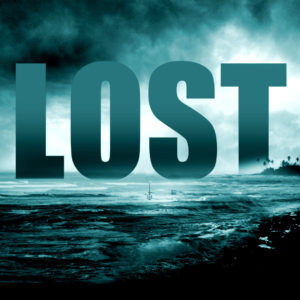 Gone are Sophia Sabino, Antonia Panayides and Lucy Alberici. Replacing Sabino's leadership will be a tall task. Panayides was a warrior and competitor. Replacing her ball handling, quickness and toughness will not be easy. Lucy Alberici was a favorite of Coach Montano with her intangible work. Replacing two D1 one players is never easy.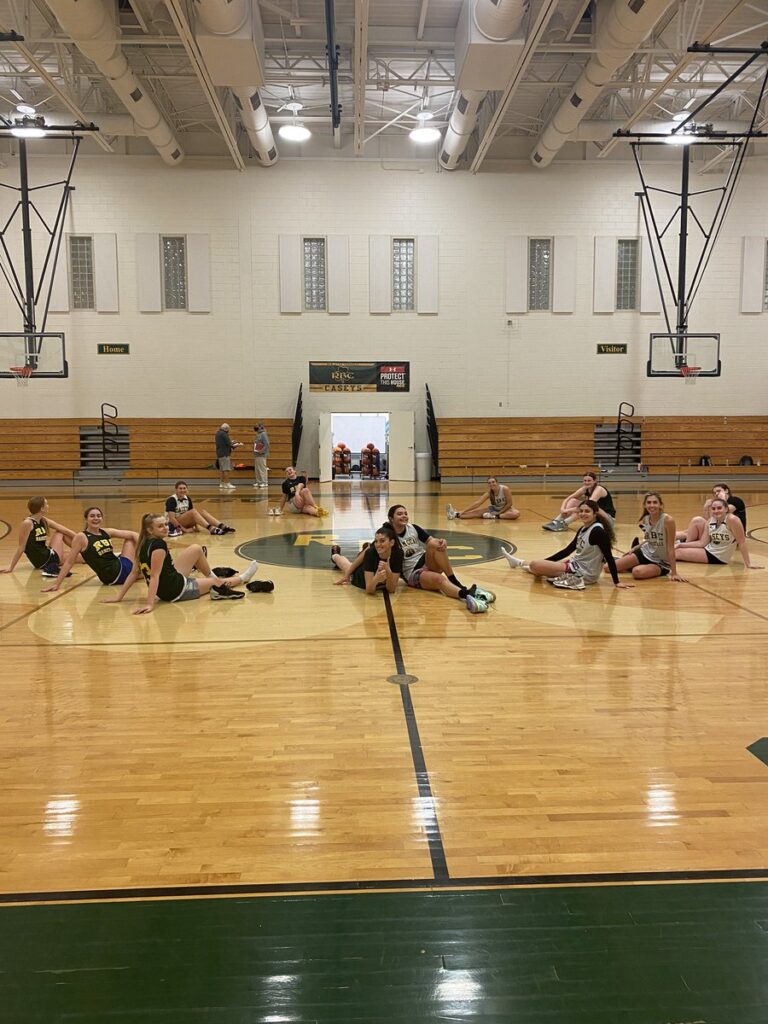 Last Year
Coach Joe Montano( State Chip, SCT and TOC CHIP)
Overall-14- 2
Conference – Lost in POD "A" CHAMPIONSHIP GAME
THE STAR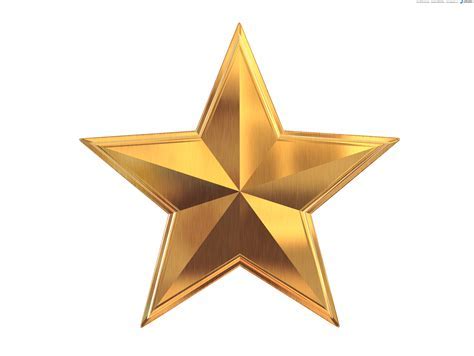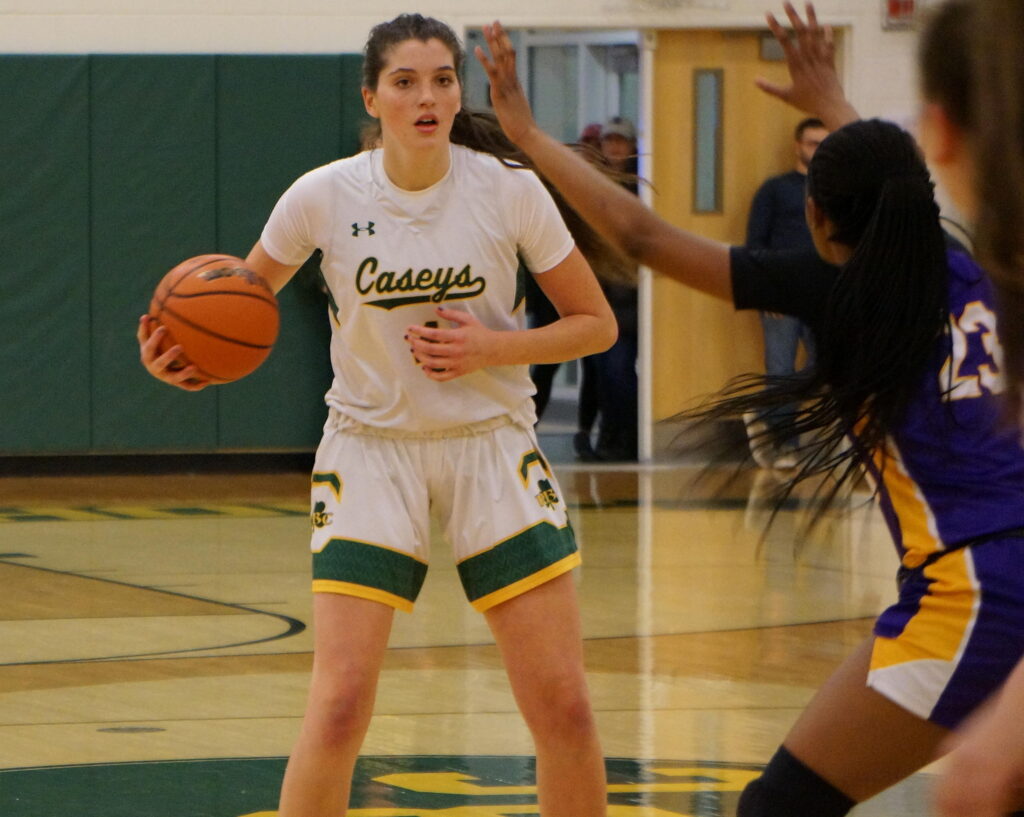 JUSTINE PISSOTT -Sr., she is ranked as the 9th best player in the country. One of the best pure shooters in shore conference history. RBC without PISSOTT , is not going anywhere near a state, SCT or TOC Title. She is the ultimate weapon. Her ability to score in a variety of ways at times is almost amazing. She will need to know when and how to put her team on her back.. She is a candidate this season for New Jersey Gatorade Player of The Year and Shore Conference Player of the Year. She will most likely play in the McDonald's all American game. She signed a letter of intent to continue her career at The U OF TENNESSEE . She is a gym rat the moment she steps on the court and is ultra competitive. She has become a true leader and more importantly the leader of RBC, she was named this seasons Captain, something that is overlooked by many. She is a scoring machine who will get her 1000th point this year, despite the shorten Covid season from a year ago. RBC will lean heavy on Justine Pissott this year to carry the load. She will be asked to score , rebound , pass and handle the ball. She may have more responsibility than any star in the state.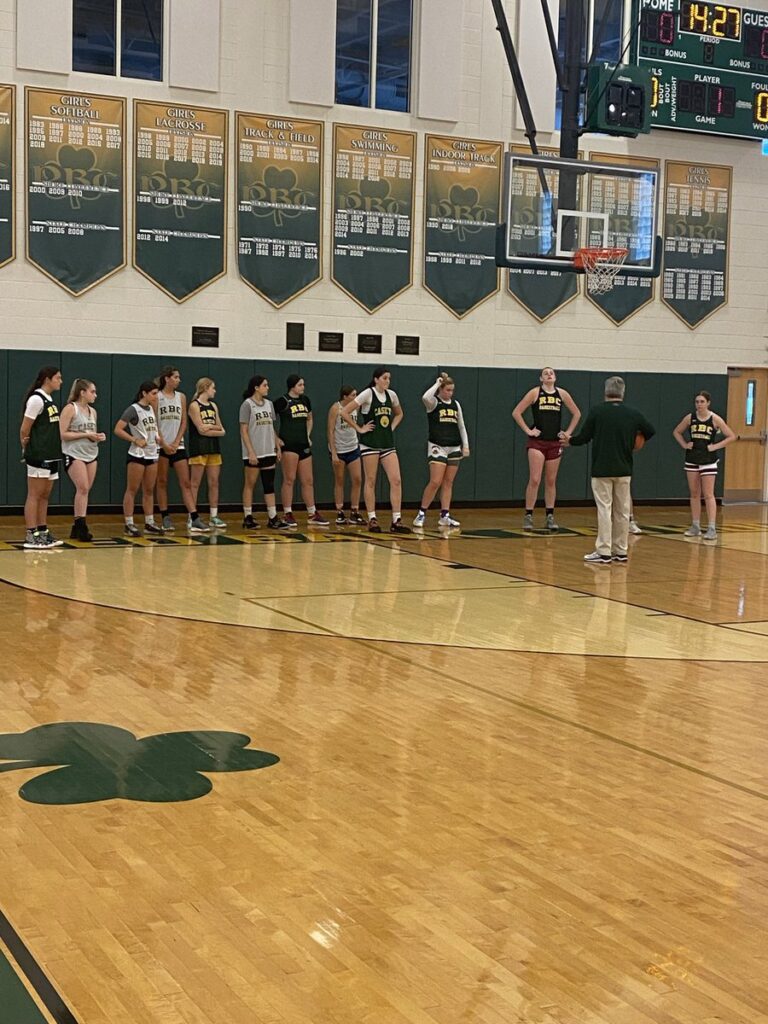 Ally Carman- Sr. SIGNED WITH BOSTON COLLEGE OF THE ACC. Last season she was Hoop Group 1st Team All SHORE; She looked like she was on her way to be a mega star and possible PLAYER OF YEAR . But Covid and a difficult summer put all that on hold. This fall she has proved that she will once again be one of the best players in the state. Carman has fine tuned her jumper and improved her conditioning. She improved her mobility and at times has shown a new found motor, letting coach Montano know she's willing to run hard in transition and play extended minutes this year. A big scorer her first 3 years at RBC, CARMAN has proven she is an elite offensive player that creates matchup problems for all opponents. She has taken a while to heat up this pre season,but has settled in and has worked hard with a excellent attitude and energy. RBC should be very excited because Ally Carman appears excited to have a great season. She will get her 1000 point this season. Carman could hold the balance of power in the Shore Conference in her hands
Molly Kelly – Jr. Like last year with Sophia Sabino, she may be the one player that RBC cannot replace. She is the only true point guard on the roster. Last year, she went from role player to prime time reserve. She is the best on- ball defender on the RBC roster. She has lived in the gym this fall. It just may be just what the doctor ordered for the true point guard. She is one of the best at taking care of the ball in the state. She is a 50/50 ball winner, something RBC must improve . She has improved her confidence in her three point shooting. She is floor leader and one of the most competitive players on the RBC roster. The term little Molly is a thing of the past as she has gotten physically stronger and more importantly has grown. She still one of the top IQ players in the Shore Conference. Last year she backed up Sophia Sabino, this year it will be her team to run.
Emma Carman–Jr – To say this is an important part of the RBC lineup is a big understatement. She has been walking around with a smile since committing to Quinnipiac. She has improved her game greatly. She has gone from spot player to starter in a year. Prior to arriving at RBC she was a big scorer in grammar school. Now she will need to call upon those scoring ghost from the past. EMMA CARMAN is one of the best three point shooters on the roster. She will need to make shots when RBC most certainly sees sagging man and zone defenses. Last year she was a role player, but she showed flashes of her offensive skills. This fall she showed, she is clearly ready to step into a prime time role. She is an underrated offensive rebounder and plays with an excellent IQ. She played lights out in the summer. RBC will be hoping she brings those performances to the season. My guess is, that is exactly what this young lady will do. She is totally teammate and will be ready.
Casey Prior- Jr- The toughness and talent has always been there. But now CASEY PRIOR will be given real extended minutes. She is a deadly shooter whose scoring presence cannot be Ignored. She also is a true effort player. She will no question get her first crack at starting. She is excellent defensive player both in the lane and more importantly on the perimeter. She is a solid ball handler and seriously reliable, underrated rebounder. She has proved this fall she cannot only step away from the basket but get to the rim with overwhelming confidence. If she has a good season and adjusts quickly to her new found role of importance …WATCH OUT. She has D1 offers on the table
Jineen Ayyah – Sophomore– She could easily be the biggest surprise of the roster. She is athletic and has next level quickness, something sorely missing up front for RBC . She has the potential to be a excellent defender and rebounder. She is a reliable three point shooter and has a lighting first step off the dribble. Now the question is, will she get a opportunity and how fast can she adjust to finally getting a chance to play? She certainly will make mistakes early. But she has put the work in and now the basketball IQ must catch up with the talent. The only way that happens is with playing time. Janeen brings things to the table only she can to this roster. She showed flashes this fall. This could be a big year for this young lady if she gets the opportunity.
ELLA INACIO– Sophomore- She got major minutes last year, playing at RANNEY. She is a more than reliable shooter and has good ball handling skills. The experience of playing high school varsity basketball should help her adjust to the upgrade in competition. This year she may be used as a backup shooting guard or swing forward. She has played elite AAU basketball and this fall looked very comfortable. A good season from ELLA INACIO will be a big lift to RBC and give them added depth…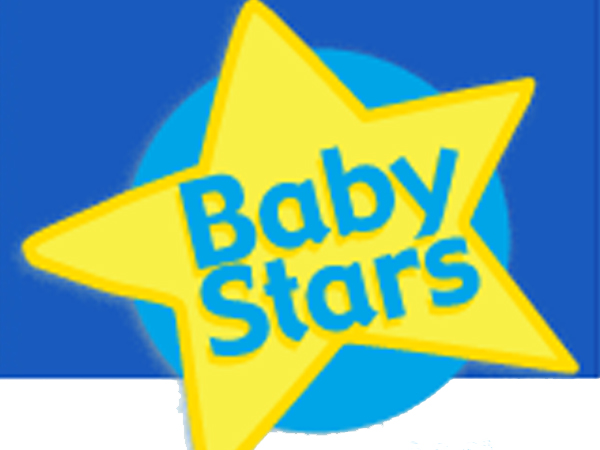 CHRISTINA LIGGIO –5'7″- Guard– is a talented ball handler and passer. She can knock down shots and is deeply confident. She can slide to the point and is an excellent defender and rebounder. She is a warrior and elite competitor. She is one of the best freshman in the state of New Jersey. She will play Major minutes all season. If she can limit freshman mistakes and turnovers, she can be a difference maker. Some believe she is a leading candidate for freshman of the year
TESS CARMAN– 5'10" -Swing- The swing player has a chance to be a star one day. She is an excellent rebounder and explosive scorer at times. She is a elite shot blocker. She also is a excellent passer and finishes in the lane. She may be the most athletic player on the RBC roster. She will challenge for a starting spot this season or be one of the first subs off the bench. One of the best freshman in New Jersey. If she can be motivated to play hard 32 mins. She is a game changer for RBC.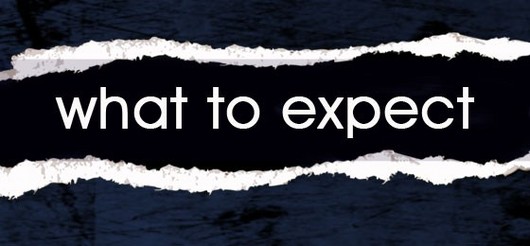 Expect Justine Pissott to have a PLAYER OF THE YEAR type season. The offense will run though her. But she will have Ally Carman to help take some of the scoring load off her. Molly Kelly will run the show but they will need her to chip in offensively with run outs and open three's. Look for Coach Montano's team to share the ball and play there usually RBC, tough, hard nosed defense. They will once again run the best half offense in the shore and set up shooters for three's. When they can they will get the ball to Ally Carman in the post. Casey Prior will play the role of the designated shooter. Tessa Carman will most likely share the forward role with her sister Emma, when they they want to change pace. They will at times play extended zone defenses and most certainly gang rebound as a team, with everyone chipping in. The Schedule will be tough early with Rutgers Prep and most likely Manasquan in the WOBM. They will start the year as the #3 or #4 team in the state.
There are questions and we won't know the answers until the season is over. None bigger than, what will there winning lineup be in late games that matter? There big lineup or 4 guards? This is not a deep team but the top 7 are serious quality and all D1 players. The starters will be forced to play a ton of minutes in the games that matter most, how that affects them late in games is to be seen. Losing Sophia Sabino was huge because she gave RBC an elite rebounder, and defender with real big game experience. Can they really replace her all that production? Next Quickness to the ball and getting around screens are winning issues, can they fix these two glaring weakness. Then defending the three point line has to be a major concern for Coach Montano. Can they find a balance of three point shots and getting to the rim? Where are the unscripted coming from late in games? Next where are the easy points coming from? Finally and perhaps the biggest concern of all…WHERE IS THE EXPERIENCE OFF THE BENCH?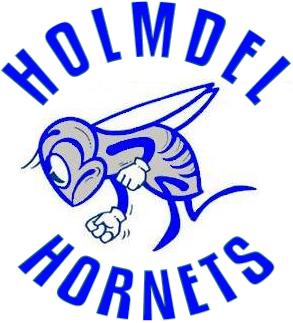 Last Year
Coach Darren Ault-
Overall– 10-5
Conference- lost in Pod "B" semi- Finals
Coach Ault just may have to put together the best coaching job of her career, if he hopes to get his team to do the impossible and win A CENTRAL division. Strong words but true. Last season his team had a group of seniors who were surrounded by a few seasoned talented juniors. This year his teams is basically the same makeup but without the seasoned juniors backing up the seniors. Holmdel played together in the summer and followed that up by playing as a group in the fall. They were a dedicated group. There were moments when they looked like a very dangerous team and other times like a team searching for answers. They were ranked in the Top 10 at times last season. The good news is that Holmdel returns a boat load of talent and players who have stepped up in a big way. Abby Ferguson is a first team all Shore type player,Erica Stolker may be the point guard and she had a breakout summer and fall. Allison Cannon hopes to be one of the best stories in the Shore this year. This could be the year that Holmdel shocks everyone. These is clearly enough talent to do just that.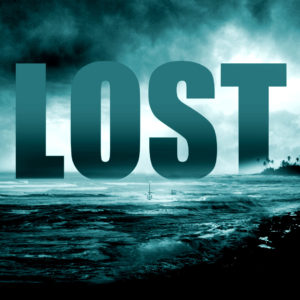 Ryan Taylor and Olivia Palmer were the teams leading scorer. More importantly they have been mainstays for the past 4 years. Leading to winning seasons, while beating elite programs over the years. The two combined for almost 18 points a game.
THE STAR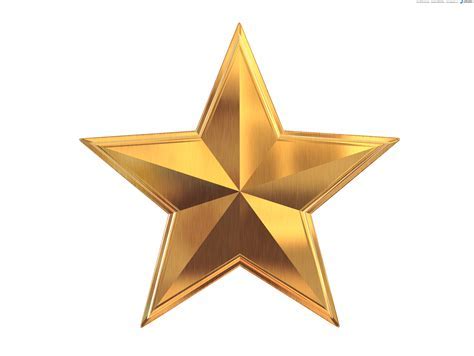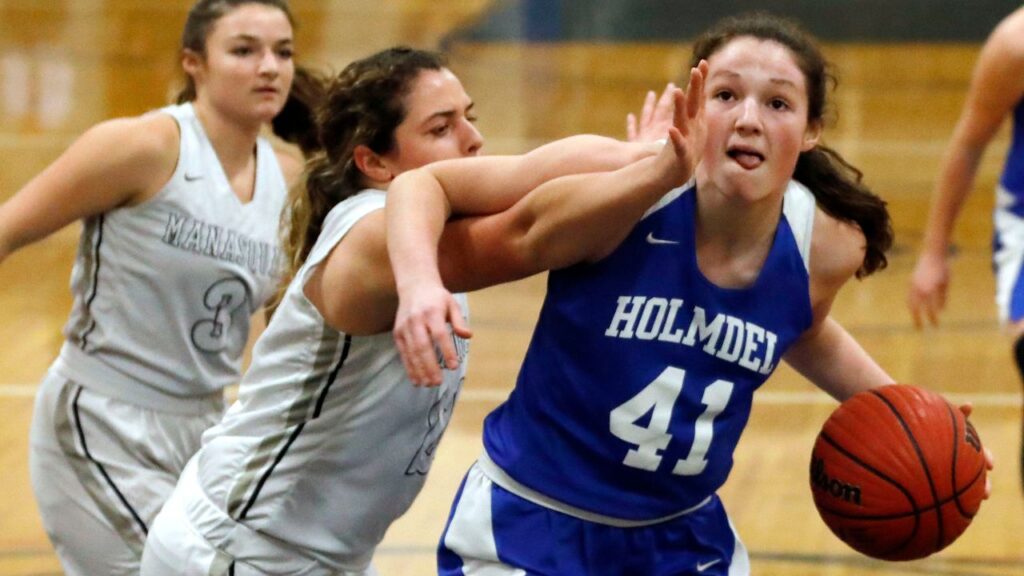 ABBY FERGUSON- SR– If for any reason Abby Ferguson leaves the lineup for extended time. It's a wrap for Holmdel, there is simply no replacing her. Last year, at times she was asked to do more than any player on the Holmdel roster; I have seen in recent times for the Hornets. No point forward in the Shore had more responsibility than Ferguson last year. She will continue her basketball career at Colgate University of the Patriot League. With the stress of recruiting long out of her life, she was able to focus on the job at hand all summer and fall…getting better and helping prepare Holmdel to get over the top. Stats will never tell the full story when it comes to Ferguson because her value is not just in stats. Her ability to make her teammates better and to play every position and what that means to Holmdel cannot be put into words. She is the best true point forward in the Shore who keeps Holmdel in their offense. She is masterful at hitting open shots, she could be the best open shooter in the shore. She also is the most versatile defensive forward in the shore. She is an big time rebounder in traffic and is wonderful at starting the break threw the pass or or the bounce. Abby Ferguson is the unquestioned leader of Holmdel.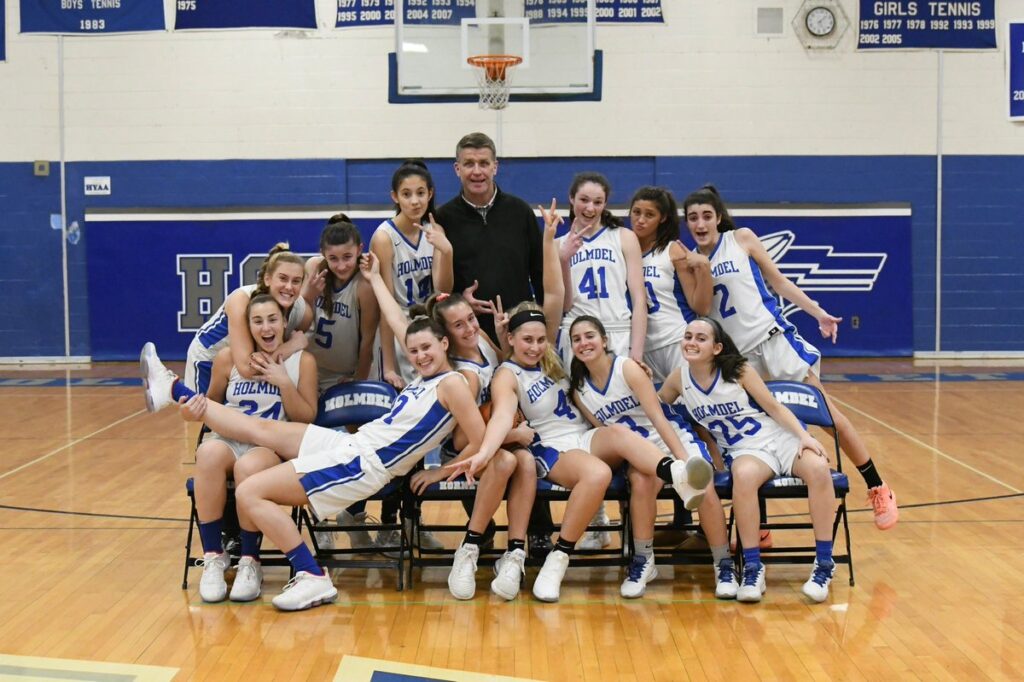 Katherine Martini -Sr– The 6'3″ forward has turned herself into a warrior in the lane. She may not look the part but she plays every bit of the part. She rebounds against physically bigger and more athletic players. Something not in her package a year ago. She was hungry and aggressive on offense all fall. She can not only step away and knock down shots. But she added getting to the rim and foul line to her game in a big way. She and Abby Ferguson seem to know where each other with their eyes closed. She understands the Holmdel system and has been around the program during defining wins. She will defend in the post and play great team defense. She will make opponents earn everything and anything. She is a valuable part of Coach Ault's game plan because of her positive energy, experience, leadership and self sacrifice. She will attend D3 powerhouse Emory
Alexandra Loucopoulos– Jr- last season, she delivered in a big way. She made lots of big shots and gave Holmdel the balling handling and additional scoring it needed. She is the team's leading returning scorer. She was injured late in the fall and missed 5 weeks. This fall was her best ever for a number of reasons. First she was playing with a high level of confidence, then she played with her teammates all summer for the the first time. She has gotten stronger and is playing with a real aggressive nature. She once again will be one of the backbones of the Holmdel offense and defense. She is an excellent passer with a high basketball IQ. She knows the Holmdel system after a year of adjusting. This season, expect the talented guard to have a breakout season. Many believe she is the key to the entire Holmdel season. One a different not… college coaches this is a true sleeper!
Allison Cannon– Sophomore– She could have a major break out season. In fact she could be the surprise player of the year in the shore. I believe her impact could be that great. She spent the summer with the CJ Hawks Fort and they developed her into a serious problem. She is loaded with talent and much more effective speed and athletic ability. She is a future D1 guard and one of the best Sophomores in the Shore Conference. Her improvement gives Holmdel another talented scorer and big time defender . Don't be surprise to see coach Ault play her at four positions including guarding forwards. She has a real competitive nature. Her entire offensive and defensive package has taken her from a unknown to a player to be reckoned with. She is an reliable scorer either from the three and has shown the ability to score in the lane. She could be the deal breaker for this entire division and help put Holmdel over the top. She is a future D1 lock and brings real toughness and an aggressive attitude to the Holmdel team.
Erica Stolker- Junior– She is the best keep secret on the Holmdel roster these days. She had a monster fall. She is a much improved three point shooter and ball handler. But it was her confidence that was so impressive. She at times this summer and fall took over games. She is a sneaky good defender and excellent at running down 50/50 balls. She pushes the ball in transition and can make finishing passes or score below the foul line, all which bodes well for Holmdel. She without question will play a major role for Holmdel this season. Look for her to double all her stats across the board. She plays way bigger than her size.
Mia Giamanco- Senior- She has seen some big wins along the way. She will give Holmdel another senior who is experienced and willing to play defense. She is not afraid to compete and has at times like vs Raritan makes three's .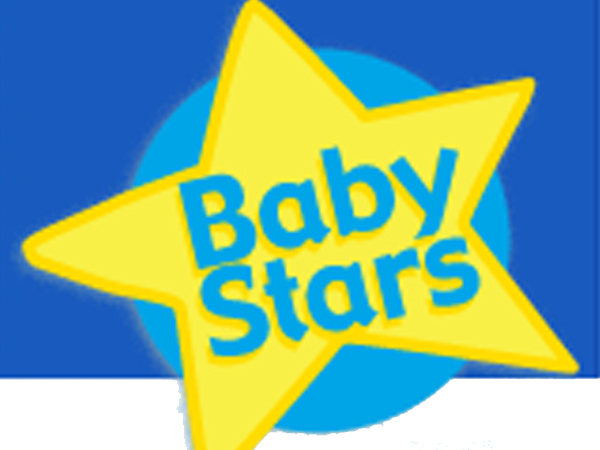 This team has one impact baby this season.
Mackenzie Teevan- Forward– She has a big upside. That's because she is 6'1″ long and athletic. She runs the floor and can score in the post. She has excellent hands and can provide defensive support in the lane. She can also shoot to the ball to 19 feet. She played in the summer and in the fall league with the varsity and got real minutes in a effort to prepare for this upcoming season. She will be needed if Holmdel gets in a pinch.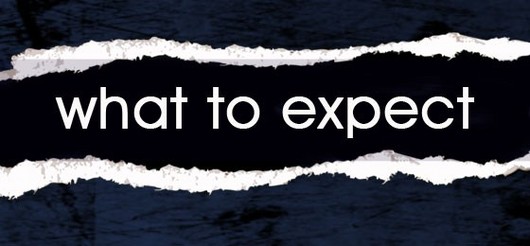 This is not a deep teams. But they are a experienced crew in terms of playing time. There starting 5 have all seen real minutes in big games. More importantly Coach Ault valued playing time over winning all summer, fall and even in the scrimmages in a effort to get his team ready. Look for Holmdel to run their offense cleanly once the season starts for real and more importantly play excellent transition defense. They have excellent speed at all 5 starting positions. Look for Freshman Mckenzie Teevan to play a role off the bench. They will ask her to be solid and not make mistakes. While they will not have a big scorer, Holmdel will score by committee and have a better offense than many realize.
The question everyone will ask is simple; who is the point guard? Last season the answer was Abby Ferguson, especially against pressure.. Next where is the competitive nature, it been a concern over recent years? They beat RBC a few years ago and many of the players are still on the roster. But can you beat a team like RBC when they come ready to play? Can they focus for 32 mins, especially when teams press them which will be the case? Taking care of the ball has become a problem for this team all summer and fall. Who is rebounding after Abby Ferguson. Martini is the logical choice but we are talking about loose balls and offensive rebounding. Can they make layups especially if they are tired? Then perhaps the biggest question of all. What happens if they get into foul trouble. Where's the bench?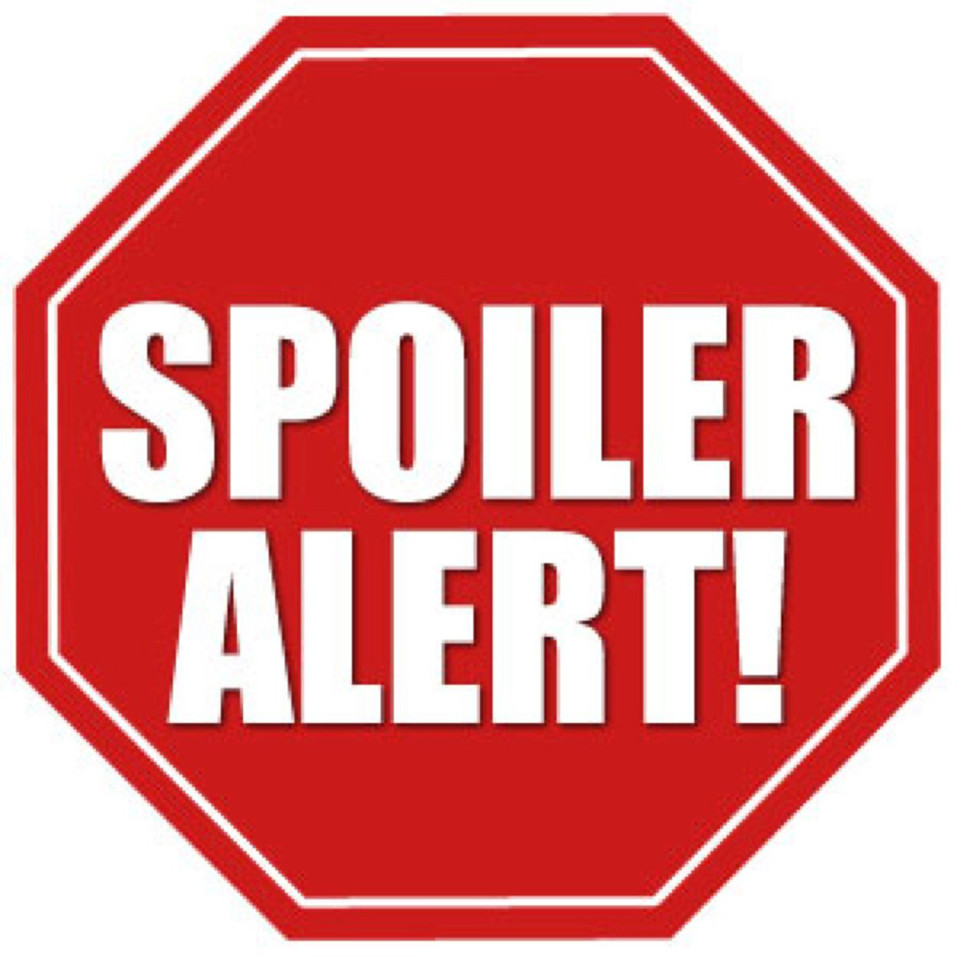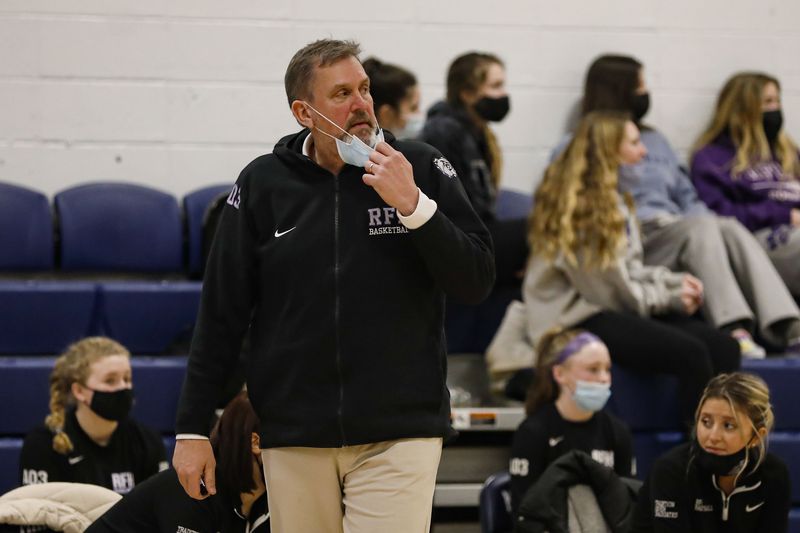 Last Year
Coach Dave Callahan
Overall– 8-7
A Central– Lost in "A" POD 1st Round
They are the mystery team of the Shore. Gone are the year round players and gym rats that the program was known for over recent years. Gone are the multiple D1 players. Many have been talking of the demise of RFH since Coach Sourlis said goodbye 5 years ago. But Coach Dave Callahan loves this group. How much? He is once again playing a insane schedule. Like most years RFH is going to root from each other and play as a team as others doubt them. Last year they surprised everyone yet again and spent most of the year in the Top 20 finishing at #15. This season they got some good luck as a much needed talented post player has returned. They have a possible All Shore player and lots of experience returning. There is no question they will need a few players to step up in a big way. Like every Dave Callahan team, you know RFH is going to play hard and take on a family like feeling throughout the program. They will start the year outside the Top 20 but don't tell Coach Callahan his team is not Top 20. He believes the talent is there once again to be a Group 2 state title contender. There is no question he has a few surprises up his sleeve.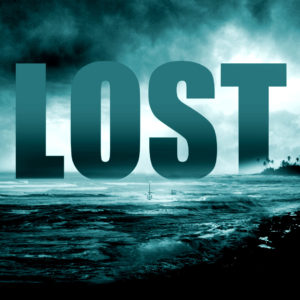 Grace Munt is a major unreplaceable lost. Her scoring, ball handling, rebounding, defense and leadership cannot be replaced in a year. RFH will try as a group to replace her production. She was 1st Team ALL SHORE
Chase Boyle was one of the best athletes in the state. A BIG TIME DEFENDER AND COMPETITOR
Cortland McBarron has a case has the most underrated player in the programs history. Her scoring and rebounding numbers were in some games historic. Replacing her scoring and rebounding is going to be a challenge.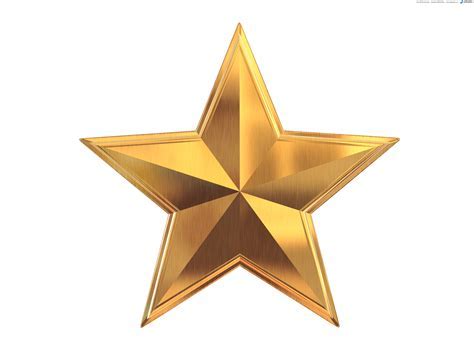 THE STAR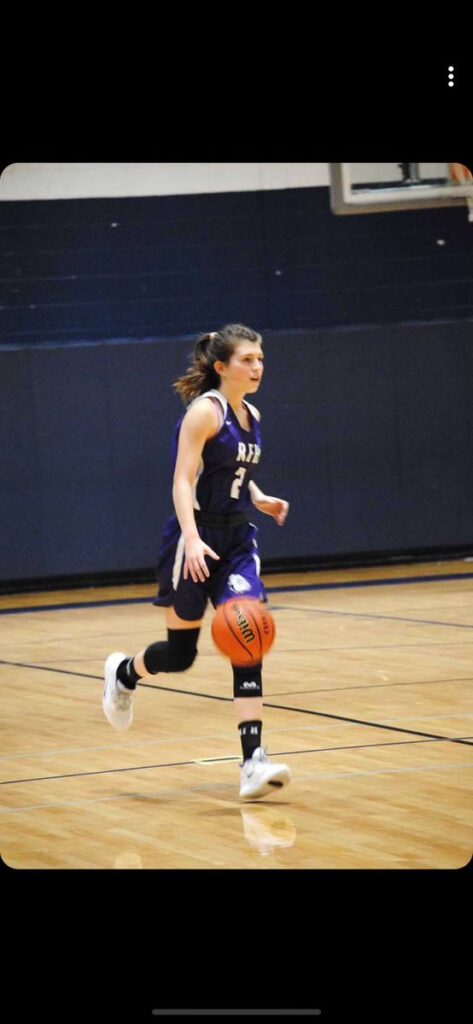 Julia Cosentino is one of the best pure scorers in the state. She has made game big shots and big plays since the day she arrived in the Shore Conference. She has also saved her best for the biggest stages. Like 24 points vs St. John Vianney… 23 vs Manasquan…. 22 vs Jackson Memorial and 11 vs RBC, all Top 20 teams last year alone. She now will assume the role of Star for Rumson. She is a three level scorer and gets to the free throw line as often as any guard in the conference. She will give RFH an elite scoring guard, something on most nights that will matter in a big way considering the type competition RFH is facing. Many believed she a All Shore player. While she is known for scoring, she has the ability to set up her teammates…SHE SCORED IN DOUBLE FIGURES IN EVERY GAME EXCEPT ONE LAST SEASON. RUMSON FAIR HAVEN IS BETTING ON JC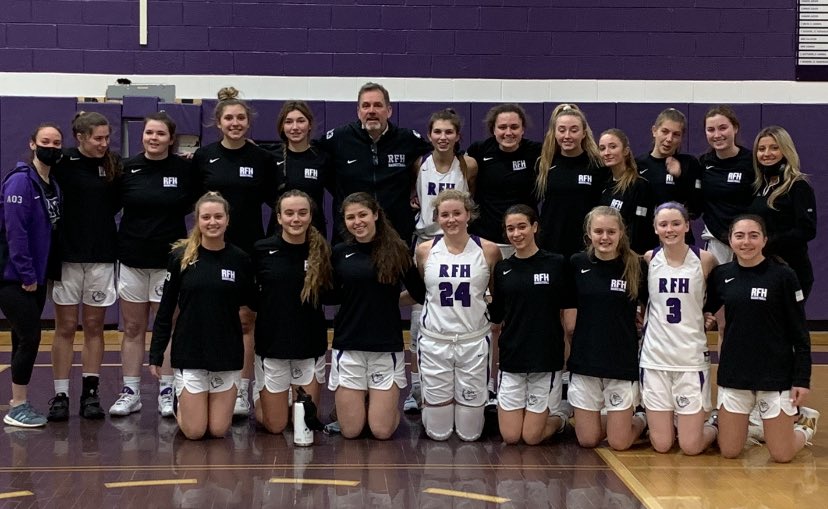 KAILA SCARPA– SR- After sitting out last season she returns. It was not long ago, when many were calling her one of the best young forwards in the Shore. She is long, athletic, tough as nails and stacked with talent. Scarpa is a BIG key to everything for RFH because she gives them a legit post player with size and skills. She appears ready for the season. She is a physical and an aggressive rebounder and defender. She can step away and knock down jumpers. Her return allows Rumson to use their speed and quickness on the perimeter and not have to worry about rotating to double the post. She can play every post player in the Shore straight up. She runs the floor like a guard. She is a major unexpected upgrade to the RFH front court
Grace Colucci- Jr- She is a proven player and scorer. She has an elite competitive nature and not afraid to take big shots. Known for knocking down shots over her career. Whats missed is that she is an excellent athlete. She is battle tested and over the years, has gotten playing time in some big games since her freshman season. Now she will roll into the prime time role, she has been waiting for. She will most likely start and provide added ball handling and of course deadly shooting behind the three point line…A little side note about Colucci, she will not fold under pressure as she has over the years been asked to perform in big spots cold off the bench. She had 18 THREE'S AS A FRESHMAN. This could be a serious deal maker for RFH.
Charlie Rosen -Soph- She is a warrior and totally battled tested
Dylan Cahill-Junior- She is very skilled and has been in the wars. She will make shots from the three and she can put it on the floor. She is taylormade for the RFH system because she will run the floor and make quick decisions. She can defend guards and forwards. She will counted on to rebound and be the glue of the team. She has played big minutes in big games and is very experienced. She is proven performer and is now a year out from her surgery. So expect her to elevate her game even more. She has been a gym rat all fall and it has been reflexed in recent performances. She is a real weapon against pressure because of her size, passing and wonderful IQ. Expect a big year out of Cahill who could be one of the real surprises this season in the Shore Conference.
THE ROLE PLAYERS
Abby Boyle- 5'11"- Soph-She is expected to be an important role player. Abby has shown she can shoot threes and is capable of guarding bigs and wings. If she can give RFH solid minutes it would go a long way to a successful season
Ella Mason- 5'7″- Sophomore- Can knock down three's and will run through a wall. She is clearly a chemistry kid.
JANEY SYPECK– Jr- 5'8″- A poor man's Chase Boyle, excellent athlete who may be asked to shut opponents down and bring energy. She could play a major role this season.
Amanda Getting– Jr-5'6″ She is going to play hard. She is going to give the team a big lift whenever she is on the floor. Pure energy and winning teammate.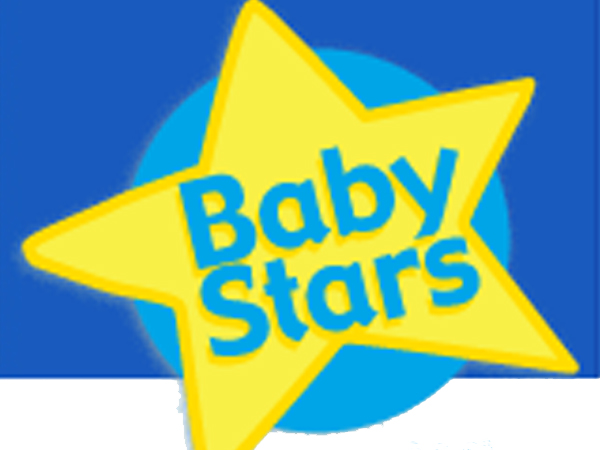 They have two impact babies. The will be needed to play important minutes in order for RFH to be successful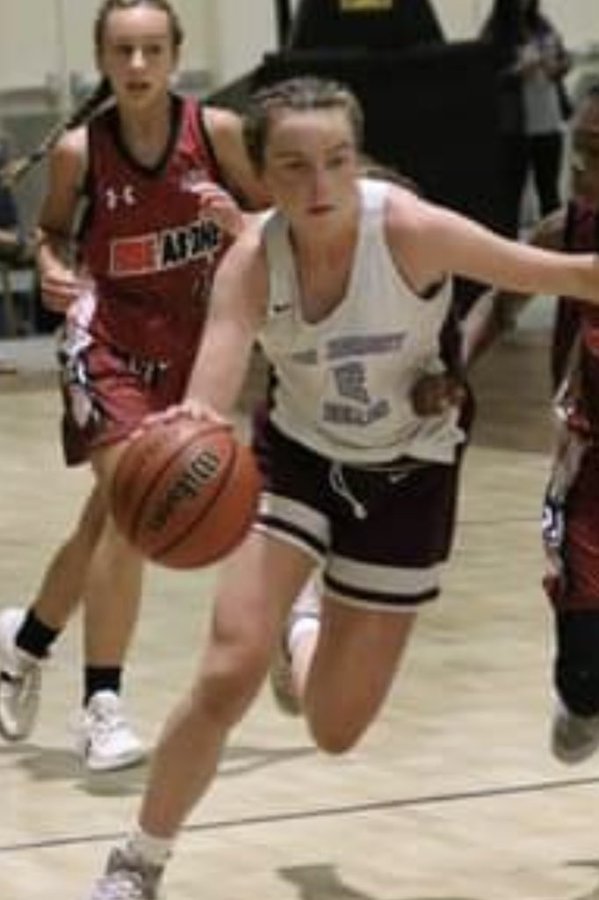 Sylvie Nitone–5'8″- Combo- She is tough as they come. She had a standout fall. She proved, she is ready right now as she had 11 points in RFH's first scrimmage against Colts Neck. . She is excellent defender who can make shots and handle the ball. She will be in the ALL FRESHMAN conversation. She is a next level athlete and will have a major say on the RFH season
Daisen Iwan- 5'5″ Combo– She is a nice surprise and addition to the RFH rotation. She will compete and play defense. She also fits the RFH style as she will run the floor, make jumpers and play hard. She is a excellent defender and will not hide from competition. She will be asked to grow up in a hurry.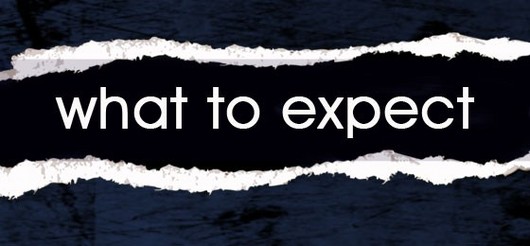 Dave Callahan believes his team can make a run at a Group 2 title and Top 20. Dave Callahan has had his teams doubted in the past and has used that as fuel. RFH is still going to play harder than most teams on most nights, that is the RFH culture. Look for RFH to try and pressure teams and turn them over. They also will shoot threes and find easy baskets in transition. There will be some up and downs early as the schedule is insanely difficult as usually under Coach Callahan. Charlie Rosen and Julia Cosentino will handle the bulk of the scoring and ball handling duties. But look for the the RFH freshman to help out and Dylan Cahill to play a major role when they see pressure. RFH will gang rebound and no group of kids in recent years accept their roles more than RFH kids. Some nights they may play 10 and other nights 7. They will most likely start the year not in the Top 20 and the Shore Top 10 is up in the air. More reasons why everyone should fear this team
The first question is, what are the goals now? Do they change or stay the same? Can they really believe they are a top 20 team. Next who is going to help Cosentino score vs all the double teams she will certainly see this year? Who is playing the post when Scarpa is in foul trouble or needs rest? She can't play an entire season being asked to defend and rebound below the foul line by herself. Next while the babies are good, they still have not been in the wars. Who starts clearly will not matter, but who finishes does. Next the schedule again is nuts, can this team beat that type competition nightly. What happens if they get drilled early in the season? Can they bounce back? Finally who is taking the final shot in close games? That is a serious conversation.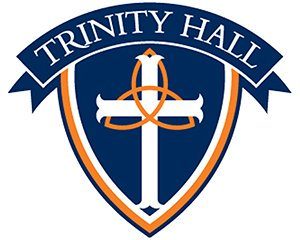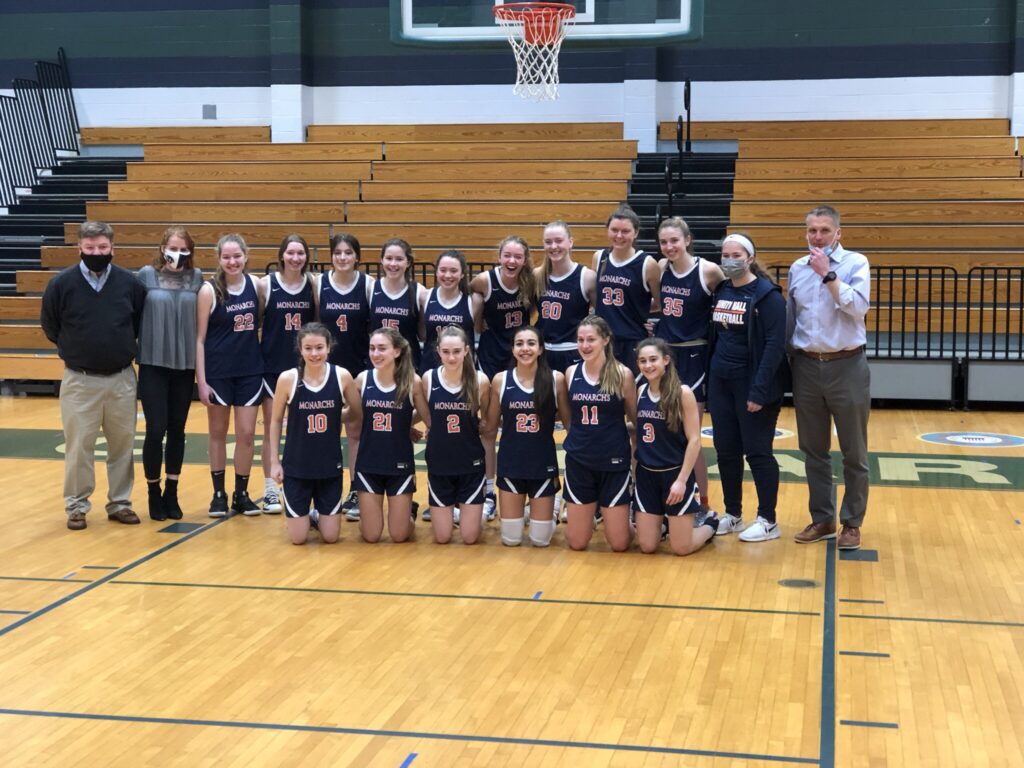 TRINITY HALL is one of the most dangerous teams in the Shore. That's because they have a dynamic coach and two Division one players on the roster.
Last Year
Coach Matt McCarthy(TOC Chip)
Overall– 8-6
Conference– Pod C CHAMPIONS
TRINITY HALL is a program on the move and last year made it's biggest move of all. The won a SCT chip by winning the C POD. Now they have some unfinished business like trying to be a Top 10 team this year. EACH YEAR THEY HAVE TAKEN ONE STEP FURTHER UP THE LADDER. Coach McCarthy has starting building a real problem in the shore. How do we know this? One word "conversation", they don't talk about you until you become a threat. He is clearly turning Trinity Hall into a serious threat to all not named SJV. The realignment has put them under the gun because A North is the most talented division in the Shore Conference. But it has opened the door to attracting new talent. Just the way Coach McCarthy wants it.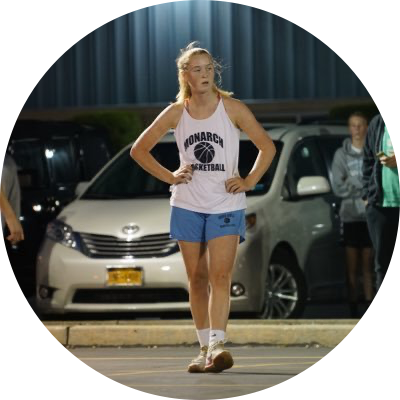 There is tons of talent on this roster. In fact the talent upgrade in the last two years has changed the basketball fortunes at Trinity Hall Jr. NINA EMANCE is a Division one Player who was the FRESHMAN OF THE YEAR. She will be one of the best guards in the Shore Conference this season. She is a classic two way guard who is a big time scorer and ELITE passer. She played high level AAU and has been a starter from day. She was the teams leading scorer and was magical last year in the SCT. Her two steals in the championship will go down in history. Siobhan Stapleton is another Division one player for Trinity Hall. She is one the best rebounding wings in the shore conference. She also is a improved shooter and that will be reflected in her scoring this year. She flirted almost every single game her freshman year with a double/double. It's why she was named HOOP GROUP 1st team all freshman last season. Along with Nina Emance, they were the best one- two punch in the freshman class in New Jersey. Trinity Hall is expecting Stapleton to take it to another level this year. My guess is that is exactly what will happen. Heaven Dora is one of the best point guards not in the division but the Shore. Her stats are off the charts and she is a big time athlete with the biggest motor in the Shore conference. She has started every game of high school career in 3 sports and has never missed a game. She is a warrior who was at Trinity Hall on the ground floor during the lean years. She is an elite defender and is the floor general and the engine of the team. Her mental toughness could be the best in the Shore. She will be attending Princeton University to play D1 Lacrosse. She is battle tested and will want to go out with a bang and a ALL SHORE AWARD.
ROLE PLAYERS
Jill DeSoio- 5'6″– A big time defender and could be a starter. She was a role player in the past. She averaged 18 points on JV. She is a Trinity Hall kid though and though. She plays three sports, fast and explosive, she returns for her junior season. She finishes at the rim and gets out in transition. She is a major sleeper and bucket getter.
Sydney Commesso-5'9″– She has a excellent IQ and knows how to play. She is crafty passer and does the dirty work. Been varsity since her freshman year. So won't panic and do whatever the coaching staff ask her to do.. she gets it and is committed. She played in the fall league and will give Trinity Hall a seasoned vet.
Lilly Riggi-5'11–Freshman -She is a very important part to this team. She played high level AAU. She has excellent hands and feet. Only a freshman she is expected to make a impact. She understands how to play and spent the fall with the varsity. She could be a starter and should play a big role in the Trinity's Hall success.
Sarah Sullivan- 5'8″- Sophomore– quick an athletic.. she will be counted on to provide defense and energy. She is a major surprise to the lineup this year. If she develops it could give Trinity a added weapon to lean on this year that was not expected. The talented forward has seem to come out of nowhere this fall. Sullivan's improvement has been shocking. She is playing with confidence and more importantly toughness. She can shoot the ball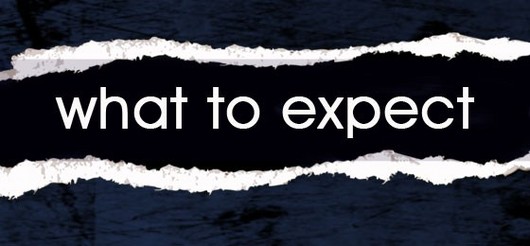 This group had an excellent fall league. They showed they can play with talented teams in the summer league. They also showed they have lots of fire power and are so underrated athletically. They will play a intense style with a physical edge and shoot threes. Trinity Hall could very easily play 5 out and spread the floor. The have real offensive weapons and speed at every position. This is a battle tested Championship group who now knows what it takes to win big. They could be a Top 10 team in the Shore…but playing in the A Central makes it tough.
They are still very young despite last years run to the title. Nina Emance will miss the first couple of games. Who is replacing her? Defense in the post is a problem against top teams. Can they handle not sneaking up on teams this year? The element of surprise is gone. Who is going to protect lane? Can they get points in the half court? These are real concerns that must be addressed if Trinity Hall wants to make some noise in the Shore.
Shore Reg could be a contender for the State Group 1 Title, but not in this division. Rylee Drahos and transfer Leilani Andrews are mega talented players. The two give Shore a puncher's chance every night. They have enough talent as a team to surprise anyone in the division.
Matawan, Raritan and Monmouth will both try to knock each other off for a A CENTRAL win. Both will try to have winning seasons.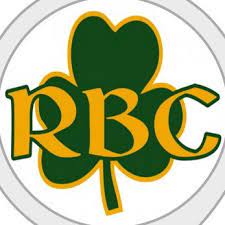 RBC is the clear favorite, but Holmdel on any given can beat everyone in the Shore Conference with maybe the exception of SJV. Shore Reg can knock off everyone in the division except RBC. They are going to beat one of the other top teams. If Holmdel is not one of those teams, things could get interesting in "A" CENTRAL. Rumson, is a a dark horse and RBC is a rivalry game so anything can happen. Both Holmdel and Rumson have knocked off RBC in the past 2 years, they have fresh memories of success vs RBC…. but it's a different time and… RBC WINS A CENTRAL
ALL "A" CENTRAL DIVISION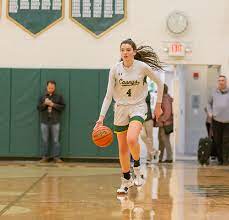 POY- JUSTINE PISSOTT
ALLY CARMAN- SR- RBC
ABBY FERGUSON- SR- HOLMDEL
RYLEE DRAHOS- JR- SHORE REG
NINA EMANCE- SOPH- TRINITY HALL
JULIA COSENTINO -JR- RFH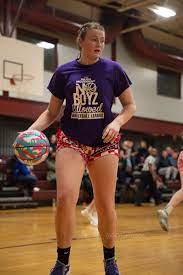 FRESHMAN OF THE YEAR – TESSA CARMAN- RBC