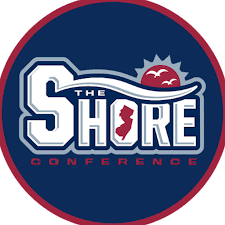 There really isn't any issue as to who is going to win the C NORTH title. The only real discussion is which teams will make it to the SCT tournament and the state tournament. The chance of anyone outside of MANASQUAN winning the division is zero. MANASQUAN is one of the most complete teams in the state. But there are some other  real storylines. Like who will finish 2nd, who are the best freshmen in the division and who are the best players in the conference. There are 13 future DIVISION ONE PLAYERS in "C" NORTH. Three Teams could find its way in  the Shore Top 10.

MANASQUAN is the overwhelming favorite to win "C" NORTH Division. It's almost silly to discuss who else has a chance. Manasquan will be ranked Top 5 in the state. I doubt Coach Lisa Kukoda would admit this. But based on history she would much rather be in a more challenging division. She has 7 D1 lock players on her roster. All 3 seniors are have signed to D1 schools. She has 2 of the best returning freshman from a year ago and one of the best incoming freshman in the Shore. Now throw in, not one but two PLAYER OF THE YEAR CANDIDATES and you have the making of some ugly nights in the making in C NORTH, courtesy of MANASQUAN
Macey Black was solid as a rock and a true teammate
Head Coach- Lisa Kukoda (State, TOC, SCT RINGS)
Last Year
Overall- 13-2
Conference – Lost in POD "A" semi- Finals
THE STAR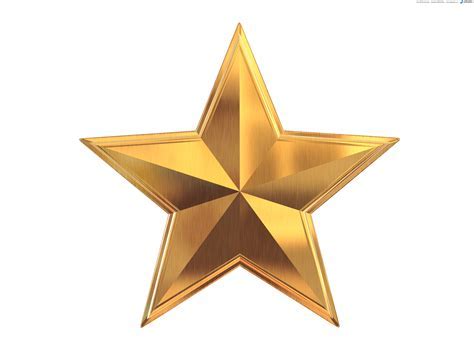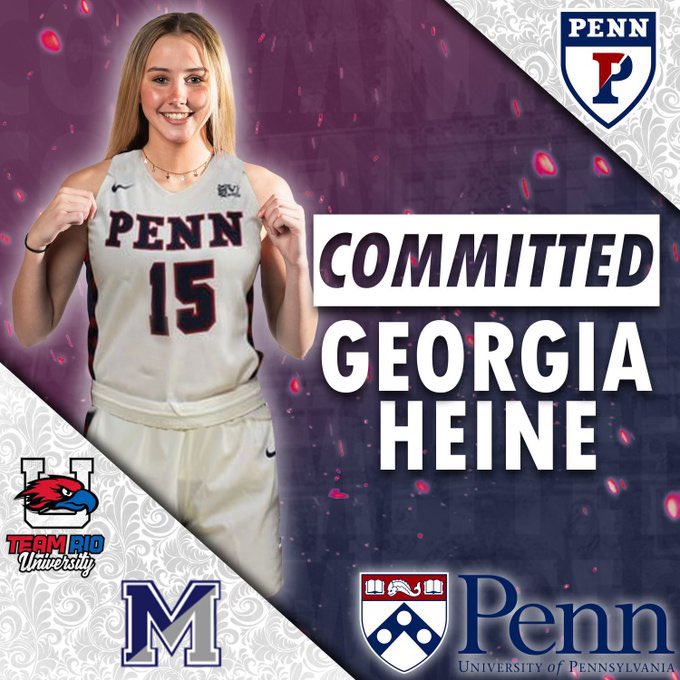 Senior GEORGIA HEINE, has been a 4 year starter for Manasquan high School. She has been part of a TOC, SCT and 3 straight Group 2 state titles. In other words she is the ultimate winner. This fall she signed with IVY LEAGUE super power U OF PENN. HEINE is one of the most versatile players in the state. She can play all 5 positions on offense and defense. She is an outstanding ball handler and electric passer. She will get her 1000th point this season most likely, despite the Shorten Covid season last year. She has racked up every personal award there is over the years. ALL FRESHMAN… ALL SHORE and MOST IMPROVED. She is the one player on the Manasquan roster who will and can adjust to any style or role she is asked to play. She is a PLAYER OF THE YEAR CANDIDATE and without her in the lineup Manasquan is a ship without a rudder. This is the straw that stirs the drink.
Brooke Hollawell – Senior-the DARTMOUTH bound guard is the backbone of MANASQUAN'S backcourt and leading scorer. She sets the tone with her grittiness and all out style of play. She can score in a variety of ways but it's her 3 point shooting that attracts most of the attention. She is a big time shot maker. She is also a underrated playmaker. She will give her team whatever they need on any given day. She is a relentless defender and is a master at stepping in passing lanes and getting lost balls. Her ability to make big plays on both sides of the ball, make her one of the best closers in the state. Her three point shooting just may be the key to the season. She tore her ACL and has made it all the way back. She has won just about every big Chip and game at the high school level a player can win. She has named to the Asbury Park Press ALL SHORE TEAM. She too will get her 1000th point this season. Brooke Hollawell in the lineup gives Manasquan a real chance at a SCT and TOC title
Dorothy Loffredo -Senior- No player has given more or made more personal sacrifices for their team, than the Steven Tech bound swing player. Loffredo will do and play any position that she is asked to play. She is smart, crafty and one of the most physical defenders in the state. Her ability to push the ball to score or create for teammates is next level stuff. She is one of the best rebounding swing players in the state. She is also one of the most competitive players in the state. She guards centers to point guards. She is insanely unselfish and doesn't care about stats. What she does care about is helping her teammates and she has done that this year by becoming a deadly three point shooter. She has played on every possible big stage . Nothing will shake her. She has won every CHIP a player can win at the high school level.
Mary Donnelly -Senior- The Holy Cross bound senior was Asbury Park Press 1st Team ALL SHORE. No surprise because she is a former 1st Team All Freshman. Now she will be trying to add PLAYER OF THE YEAR to that list of accomplishments. Her ability to score and dominate games gives Coach Kukoda tons of flexibility in using her. She is a dynamic passer and top notch rebounder with a physical presence in the lane. She has a lighting first step and causes real havoc in the lane offensively. He ability to crash the offensive board puts enormous pressure on opponents. She runs lanes in transition and will finish. She is a deadly three point jumper with one of the quickest releases in the state. Now throw in tough hard nose defense in the post and on the perimeter and I think you get the picture… A nightmare for opponents.
HOPE MASONIOUS -Sophomore She is another D1 player loaded with talent, that Manasquan can run out on the floor. She got real time last year and those minutes should pay off this year. Hope is one of the smartest players in the Shore. Her basketball IQ is the strongest part of her game. She is a three level elite type scorer. She also is a wonderful rebounder. She has a complete offensive package already as a sophomore. She is a reliable smart defender and is excellent off ball defender. She is a excellent ball handler and do not leave her open for jump shots. She can play either guard position and gives Manasquan a serious offensive weapon. She get better everyday since coming off a injury that kept her out this summer and fall. Her ability to pass the pass is special and adds to the team's chemistry. This is a championship type player.
Katie Collins–Sophomore– last season she played spot minutes. This year that will not be the case. Katie Collins has star written all over her. This year she will provide energy and scoring punch. That because she has turned herself into a deadly shooter and scorer. The 6'2" Collins is a matchup nightmare. She can post smaller guards and take forwards to the rim or the bounce or make them pay with the three. She has a college body right now with so much length, she is a nightmare defensively for opponents. Her ability to block and change shots is a gift. She was impressive all fall with her overall play. She will most likely move into the starting lineup or play massive mins off the bench. She is the biggest upgrade to the Manasquan roster. The future D1 swing forward is looking to have a monster season. Nothing points to anything different.
McKENNA KARLSON- Sophomore – No Surprise coach Kukoda has another Future D1 player to throw at opponents. McKenna, will hope to build on her freshman year, which saw her get real minutes and experience. She came off the bench last year and provided real energy and quickness to the lineup. She is athletic with a college type body. She is a excellent rebounder and scorer in the lane. She is a confidence three point shooter, who can get to the rim. In transition she is a real problem because of her quick jumping ability and timing. She is a more than reliable ball handler and defender. This year, her role will expand and she will be ready. She has played top level competition and has been in the gym this fall. One of most well liked kids in the Shore Conference, who understands the word teammate. Expect a big year from one of last year's best freshman.
Rylyn Orlando -Junior- she is quick, aggressive and as tough as they come. RYLYN ORLANDO just may be the best defensive guard on the Manasquan roster. Last season she played mostly at the two spot. But she clearly has the ability to play the point as well. She is hard to keep out of the lane. She is a elite big time finisher at the rim. She is also a reliable three point shooter. Rylyn is very confident and brings a boat load of big game experience to the table. Do not be surprised if she is in the starting lineup. She has made a number of big shots over the years. She spent the summer on the AAU Circuit and had a excellent summer. This season she will get a real chance to display these improved skills. She will bring real value to Manasquan every time she steps on the floor. She is another future D1 player.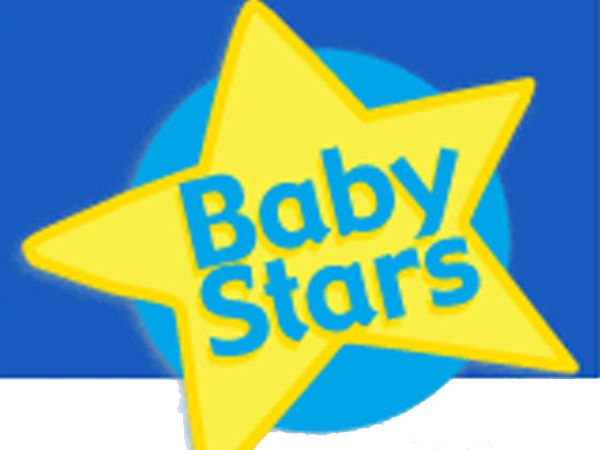 Olivia Shaughnessy – She can make a case as the best Freshman in the Shore. Her basketball IQ is off the charts. Her vision makes her one of the best passes in transition on the Manasquan roster right now. Her ability to get in the lane and score or find teammates is already next level. She is the best prepared defensive baby in the Shore. She can knock down three's and is a physical presence . She will have a major impact this year…This is the real deal on every front. A future mega star. Manasquan will need her to grow up quickly because she brings skills to the table they need if a SCT Chip is to truly happen. She can guard the ball and three point line. Manasquan two biggest weakness.
Shea Donnelly– is just so focused and talented. She is another high IQ PLAYER. She is ultra competitive and highly skilled. She has a big future waiting on her.
Grace Love –this just may be the sleeper in this year's freshman class. She is high skilled. Tough as nails and getting better it seems daily.
Shannon Heine– she is starting to develop physically. She is a big time gym rat. Her skill sets are ahead of the game. She can be a impact player in time
There will be nothing new this season. Coach KUKODA team will be the best team in Group 2 in the state. Manasquan will run 10 players at opponents and wear them down with there massive amount of D1 talent. Get ready for Coach Kukoda to get accused of running up scores. Expect a number of divisional blowouts. They will put major pressure on opponents transition defense. They have shooters at every position. They have the ultimate playmakers at every position and they will have a championship coach on the sidelines every night. She will have her team prepared every night. She will block out the distractions like social media and blogs and keep her team focused. It's also why at Manasquan plays for CHIPS… NOT WINS.
There are some real questions for this team. Like does Coach Kukoda like chocolate or vanilla ice cream. Do the twins stay up late? Did Taylor Swift really invite the team to her music studio? and will they find a way to keep the new gym warm at home games. These are all serious questions, that must be answered. Folks seriously, there are no questions just answers with this team. If I were worried about anything, it would how to get her team serious mins to build chemistry for non divisional games. Some of these games may be over in 5 mins. The health of Brooke Hollawell is a issue. They need her leadership and she gives them chemistry and legit confidence vs pressure. They is only one real question… can they beat SJV? Not will they win a division title.
The real story in C NORTH is who is coming in second place and how many teams can get to the TOC and the SCT. ST. ROSE has the making of a team that could flirt with a Top 5 Shore rankings. They players certainly feel they have what it takes..
Head Coach- Mary Beth Chambers (State Title Ring)
Last Year
Overall– 11-4
Conference-Lost in POD "A" SEMI FINAL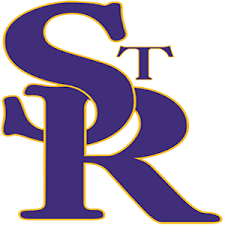 Remember when St. ROSE was a TOC contender with experience and tons of D1 seniors. Well those days are gone. St. Rose is one of the youngest teams if not the youngest in the shore. The still have two committed D1 juniors on the roster. But this is a team that at times will have 4 freshman on the court at the same time. The returning upperclassmen are all inexperienced and saw little if any time in meaningful games. They will all be asked to step up.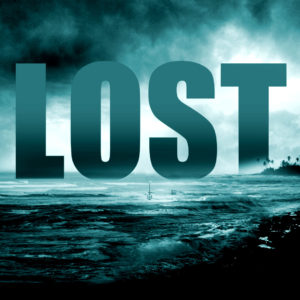 ABBY ANTOGNOLI– she was First Team All Shore and the backbone of the team. She is now at D1 Lafayette University
Mo Stapleton– she did all the dirty work and was the glue to the team. She at D2 STONEHILL
LALA Laws- she was the best athlete on the team and now at D1 St. FRANCIS, PA
Niasya Ervin– Gave St. Rose big performances on big stages and most importantly unscripted points
***This group won everything during their time. They were the surprise team in the state last season. Replacing these players with freshman and inexperienced players is a tall order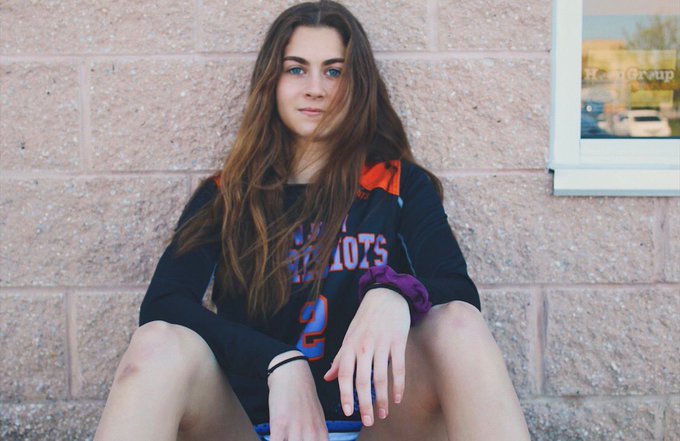 ROSIE SCOGNAMIGLIO is one of the best shooters in the state. Cracklings Rosie has committed to BUCKNELL UNIVERSITY OF THE PATRIOT LEAGUE known for her shooting range. Rosie will be asked to do a little of everything this year for St. Rose. If the scrimmage season is a sign of things to come, then St. Rose is in good hands. ROSIE has been all over the glass and has elevated her teammates games with her passing. It's clear she understands what needs to be done. While she is a great shooter it's lost that her IQ and work ethic are off the charts. But it's want she does for the St. Rose culture that is so special. She will elevate the teams spirit. No question she will see face guarding and double teams all season. But her crafty game should be able to handle anything thrown her way. Last year she was at her best in the biggest games of the season. Her show stopping 21 point performance vs Manasquan will not soon be forgotten. Her wing span creates total havoc and leads to deflections and run outs. ROSIE SCOGNAMIGLIO has 1st TEAM ALL SHORE in her headlights. That's because she already is one of the best players in the state of New Jersey. More importantly she is one of the kids you root for, that's because good kids are getting harder and harder to find…. she is one of the best!
Maggie Cavanaugh –is she the most improved player over a two year period? Who knows but she has a strong case. Last year out of nowhere she was turned into a DIVISION ONE stud. She stepped in the St. Rose lineup and made game winning plays and game winning decisions throughout the season especially during big games… she scored meaningful points all season and was one of the best rebounding guards in the state. She is a talented defender and electric passer, who has embraced the ST. ROSE system. So what's next for CAVANAUGH? Well she committed to D1 U of New Hampshire of the American East Conference. She has gotten stronger, grown and has become a excellent three point shooter. She was already one of the best ball handlers in the state. She will be asked to be the leader of this year's team. She has been in the wars and is the perfect player to lead such a young group.
JULIA WHESPER – you want a surprise and someone that plays hard and is a competitive athlete. Julia Whisper is just that. She is pitbull on defense and does all the little things. Most importantly she stays within herself. She is physically strong, quick and tough. All the things a young team needs. She is an excellent passer who doesn't try to do to much. She will get to the rim and finish. She will not take forced shots. She is a serious find and upgrade that was not expected. Don't be surprised if she starts or plays big minutes this season. She has been outstanding in the scrimmage games.

DARBY SHERMAN- Sr– the Captain has been around forever. She also knows what it takes as she was part of Coach Chambers state Championship team. She knows the St. Rose system and has seen minutes in big games on big stages. She will be expected to provide leadership and and a calming influence on the team. Make no mistake she will not play afraid. Darby will make plays and take shots. Coach Chambers will count on Darby this year and not be afraid to use her in big spots. Darby Sherman knows what it takes to win chips and games.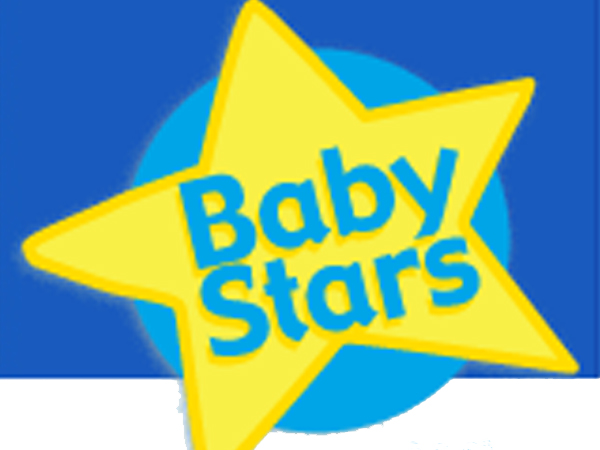 EMILY CAVANAUGH – Now let me introduce you maybe the most important baby on the roster. Emily has the potential to be the best playmakers on the floor on any given night. She is creative and confidence. Her IQ and work ethic cannot be questioned. Neither can her toughness and competitive nature. She will one day be one of the most recruited guards in the shore. She will also bring a edge and real legit toughness. This fall she was spectacular at times running the show or playing the wing. She is a triple treat as she can pass, shoot and handle the ball vs real pressure. She just may be the person to help St. Rose surprise everyone in the Shore and maybe help St. Rose get a Top 20 ranking in the state. A gym rat that improves daily, this could and should be a special player. Now the question is can she stay focused, work hard in practice and above all trust maybe the best coach in New Jersey at developing teams and players… Coach Mary Beth Chambers.
Caroline Conforti– will hold down the fort in the middle…she has had an productive scrimmage season. She missed all of the fall with a injured hand. But she has stepped it up once she got cleared to play. She most likely will start for St. Rose. She has every skill set except the strength that comes with age. She has been lights out in the scrimmage season. Nobody could have predicted her cool clam, confident start to the season. She has seemed to learn the St. Rose system already and is the true definition of unselfish. She will be a big part of anything that happens this season. She also will make a run at ALL FRESHMAN
CASSIDY KRUESI –She has shown her importance already. She will provide key and valuable minutes all season . Cassidy is a blue collar worker. She is a big time defender right now. Don't be surprised if the baby is called upon to guard the other teams best players. She will be asked to help out with the ball handling duties vs pressure and be asked to rebound. She has started in both scrimmage games and has looked very much at ease. More importantly got better in each game. Coach Chambers has a player she can count on for years to come.
Lizzy Mitchell -could be the best shooter in the program one day, she has unlimited range. She just may be the most impressive baby I have seen this fall. She has been special on both sides of the ball. Most importantly she is that rare freshman who is not turning the ball over and shooting at a high percentage. That is rare winning stuff for a baby. She has shown a real cool nature under pressure while handling the ball. She can easily slide to the point guard spot. She played high level AAU and it is paying off for the future D1 guard. She was hurt this fall and it appears to not have affected what's looks like a 1st Team All Freshman Season on the way.
Riley Fitzpatrick –another young guard that may develop into a program starter and impact player one day. She is not afraid of work. She is athletic and tough. If she learns the system and continues to work St. Rose will have another talented guard to count on. She has deep shooting range and a athletic body. She plays high level AAU and could be one of the best players in this class in time under the watchful eyes of Coach Chambers
CHRISTA RAMOS- She could provide real toughness around the rim. She has shown a willingness to rebound. In the fall at times she looked like a possible All Freshman type player. She can put the ball on the floor, score or make plays. She has the potential to be a legit defensive stopper. Coach Chambers will give her valuable minutes all season. Her upside is big as is her future.
This team has real weapons on the offensive side of the ball. They have players who can shoot the ball and more importantly pass. There system hides their weakness and they play excellent team defense. Coach Chambers crew plays fast and we are talking real fast. They will push the ball every chance they get They also will rely on their defense to get easy baskets. This will no question have impact on the rotation of players. This team is deeper than people realize. They have a deep enough bench to handle foul trouble and fatigue. Some believe St. Rose is playing with house money because they are young. But this team is going to sneak up on people and late in the year could take out anyone this side of SJV
Size is a real issue for this team, when they step up in competition. Rebounding is a bigger concern. A bigger question is who is running the point when Maggie Cavanaugh takes a rest? Because this team will see pressure all year. Next how much time will it take for Coach Chambers young team to adjust to a new level of competition. Playing fast with a young team is risky business. But we are talking about one of the best teachers in the state in Mary Beth Chambers, the track record don't lie folks. These are serious questions for this team. But the biggest concern St. Rose fans should have is this, can this team get to the next level as a group? That will require real leadership and the returning g upperclassmen buying in and setting the example for the insanely talented babies. especially when things go south… which they will like all teams at some point during the season.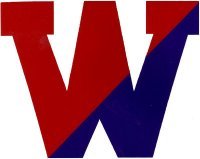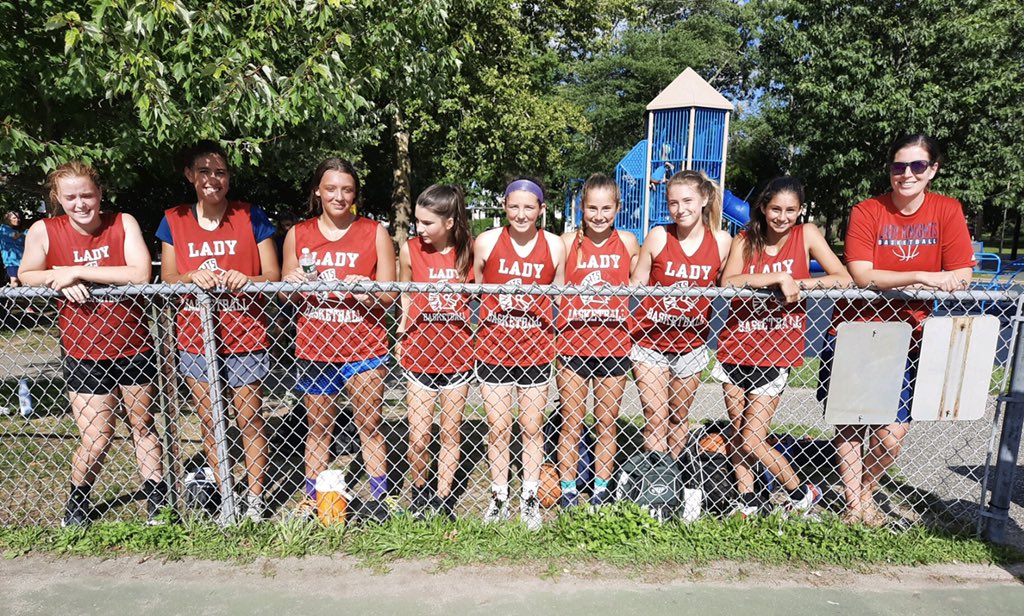 WALL HIGH SCHOOL make no mistake is a team everyone in this division not named Manasquan should fear. In fact do not be surprised to see Wall in the Top 10 and here is why. Emily Tvrdik will be one of the best players in the division. She can single handedly take every team out except Manasquan. Folks she is that good. She is the master of every skill set. Shooting, passing, rebounding, defense and the big one leadership. Her IQ IS BEYOND SCARY GOOD. But make no mistake she won't be alone. Fellow sophomore Shayne Eldridge is capable of huge nights. Her stats last year looked like a cartoon. She is clearly looking to build on that this year. Her ball handling skills are spectacular as is her ability to score from deep range or dance in the lane for unscripted points. The two sophomores provide a wicked blow to just about any opponent. What should really scare folks is Wall is a experienced crew. Senior Lauren Lacey is 6'0" and is long, physical and active. She is a rebounding machine, she had 19 rebounds vs Point. Boro last year . She is battle tested and will not back down to anyone. She also can score and is a excellent defender in the lane. Paris Thorp another senior is a seasoned vet who not only can score but is a excellent passer and leader. She tripled all her stats last season including having 20 block shots and 20 assists. Jr Maxine Erlanger has played big minutes and is no stranger to the bright lights. She has had double figures in games in the past and this scrimmage season looks ready to have a big year. Finally Aileen Carr will provide more depth and experience to this deep and talented returning crew. But just for fun WALL added a future star in freshman MARISA AMITIE. She is a big athletic, active wing. She will be an impact from day one. She will give Wall a legit rebounder, get out in transition and be a ELITE DEFENDER. She will be one of the best freshman in the shore. Make no mistake WALL is legit and they are going to be a problem all year in the Shore Conference.
Ocean has the Eli and Kayden, the Clark sisters. But that will not be enough to challenge the top teams. Pt. Boro has stud GENEVIEVE FARA and she gives Boro a puncher's chance. Jackson Liberty is in a pinch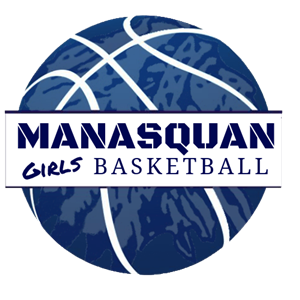 "C" NORTH PRE SEASON AWARDS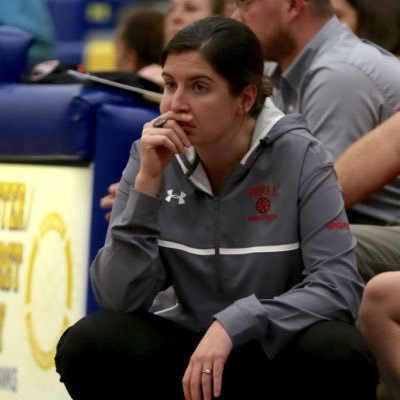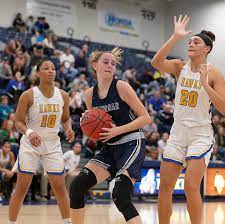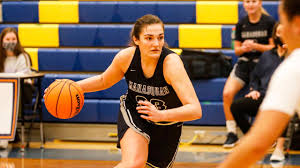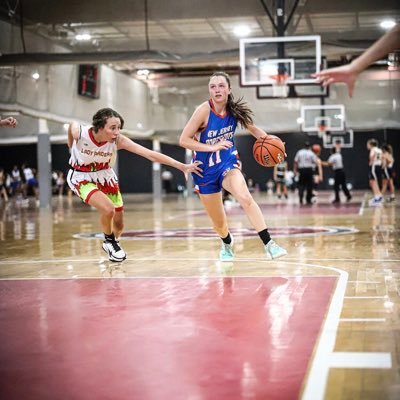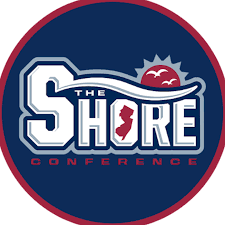 "C" DIVISION PRE SEASON ALL DIVISION
Brooke Hollowell– Senior- Manasquan
Emily Tvrdik – Sophomore- Wall
Rosie Scognamiglio-Junior- St. ROSE
Maggie Cavanaugh -Junior- St. Rose- Sr