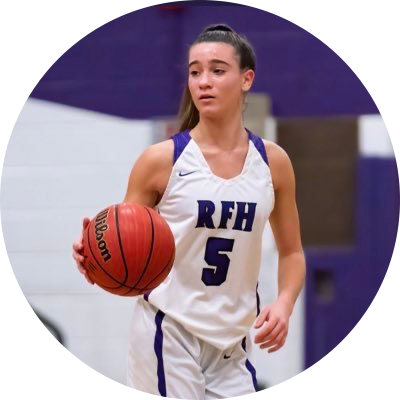 Next week teams all across New Jersey will start playing scrimmages. Coaches in New Jersey know they start later than other schools across the country. They also know NJ schools don't have a lot of time from the first day of practice to the start of the season. That's why having experienced players at the start of a season is a blessing . RUMSON FAIR HEAVEN head Coach Dave Callahan knows he doesn't just have a experienced leader but he has the ultimate warrior as well in CHARLIE ROSEN💪
RFH Coach David Calahan like every year throws his team to the wolves. RFH plays one of the most competitive high school schedules in the state every year. But even by Rumson's standards, this years schedule is even crazier! Coach Calahan will not ease his team into the fire. RFH's first three games are against state Top 10 Sparta, state Top 5 RBC and most likely state Top 20 Holmdel. Not exactly a walk in the park. Especially when your team is suppose to be in rebuilding mode. For the first time in 25 years, RFH will not start the season ranked in either the state Top 20 or the Shore Top 10. But folks have been predicting the demise of Rumson basketball since the retirement of Coach George Sourlis 5 years ago. But all coach David Calahan has done is played for a Group 2 state title, 5 years in a row and has been either Top 10 or 15 in the state every year since taking over. He also feels his team is going to shock everyone AGAIN this year. That's because he believes he has the most important piece to a high school team. A great point guard and Dave Calahan swears he has one of the best in Charlie Rosen.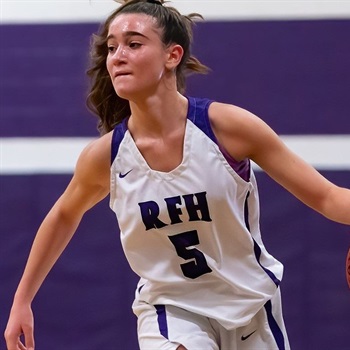 Charlie Rosen, has been in the wars over the years while at RFH. She also has not been given anything during her time there. She has had to outwork everyone and overcome to many Obstacles to mention along the way. She's had to fight the Stereotype that she was too small and not strong enough. She had to prove she could play along side 1st Team All shore guard Paige Slaven when everyone said the two point guards couldn't play together. Now once again folks are doubting if she can lead RFH to the promise land once again. I think Charlie Rosen loves when people doubt her. Because she seems to keep coming up Roses each time they do. Some kids are just built to overcome doubters and use them as fuel. Charlie Rosen is clearly one of those kids.
When Charlie Rosen was a freshman, she barely played the first 13 games of the season. She sat and watched as RFH then a Top 10 team marched along. She knew she could help the team, if just given a chance. That chance finally game against Top 5 and rival RBC. RFH lost that night to RBC but Charlie Rosen was sensational in scoring 12 points and proving she could be play with the best. Since that day, Charlie Rosen has been a mainstay at RFH. She may not get the credit or hype. But Charlie Rosen has logged some big minutes against the best competition in girls basketball the past 3 years. She has also delivered some big performances along the way. It's why Dave Cahalan's faith in Charlie Rosen is marrow deep. He believes Charlie Rosen is as good as any point guard in the Shore. That's not talk either. Coach Cahalan wouldn't trade Charlie Rosen for any other true point guard in the shore.
Last year when RFH played the then #6 team in the state St. Rose. RFH couldn't get much going. They were flat and struggling. That is until Charlie Rosen turned it up and fired up her teammates. She did it with her hustle, speed and most importantly her competitive nature. You see Charlie Rosen has another gear most kids do not have. She has an ability to take her game to another level in terms of her competitive nature and inspiring her teammates. She does it with attitude and energy. It's what separates her from so many other guards. CHARLIE ROSEN HAS OUT PLAYED some big name players along the way. It's why Dave Calahan fears no one on his insane schedule this year. He believes he has a guard that will not fold under pressure. He believes, its Charlie Rosen who applies the pressure… not the other way around.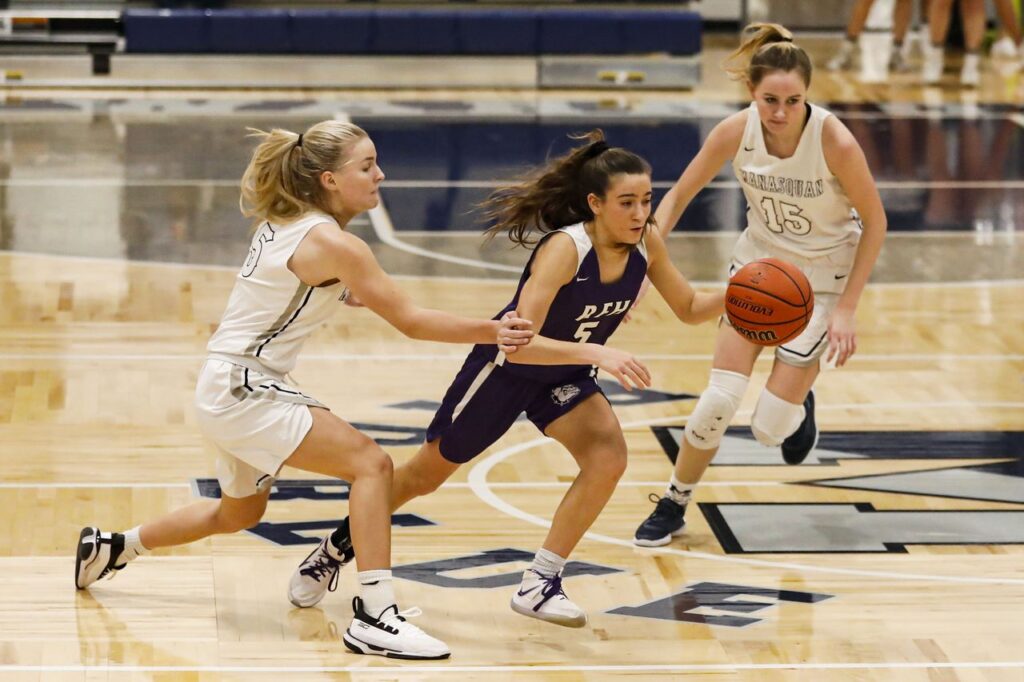 RFH's backcourt of Charlie Rosen and Julia Cosentino is as good of backcourt in the state. It's a combination of raw speed and elite scoring. Charlie Rosen has the ability to score or set teammates up for easy baskets. She is easily one of the best defenders in the shore. She has proven the bigger the game the better she plays. Like in her Freshman year she had 13 points in the Group 2 semi final, like vs St. Rose and RBC when she was sensational on the big stage. She truly relishes big moments. Again, I believe it's because she's had to work so hard to earn everyone's respect. She has never looked the part along the way. She was not crowned as a freshman entering high school, she was not physically imposing, she has not been a media darling. She has just done her job quietly better than anyone could have expected. It just hasn't been fully appreciated yet. That may finally come this year. The ULTIMATE WARRIOR has at least earned that!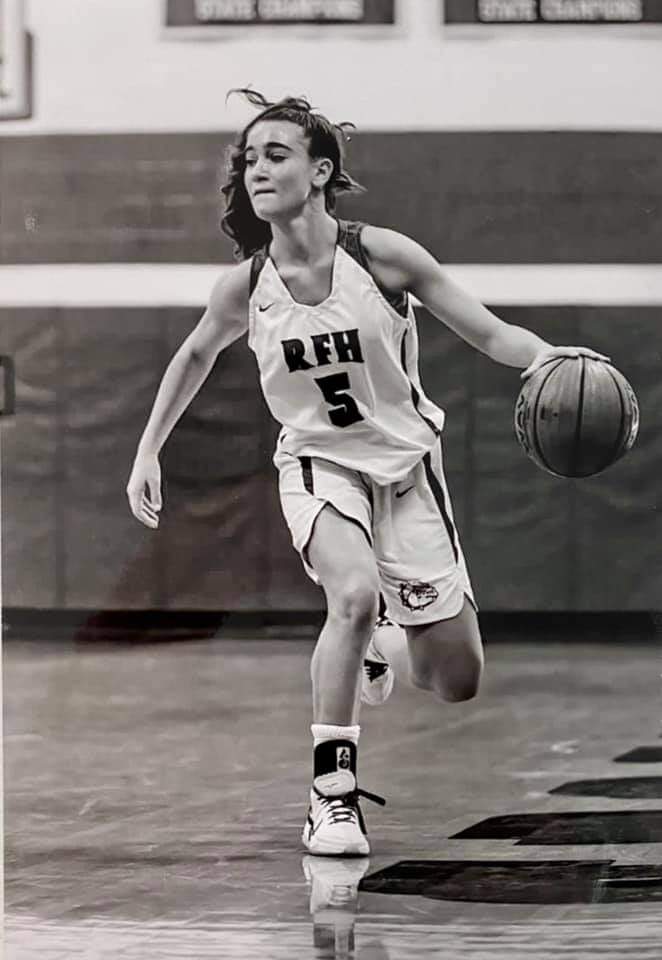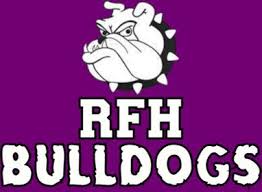 Coach Dave Calahan is expecting big things from his team this year. It's hard to doubt him because he hasn't been wrong yet. He has such faith in his crew it's scary. But that's because he really believes his point guard is battle tested. He believes Charlie Rosen is ready to have a dream season. He is clearly excited for Charlie Rosen… I JUST DON'T THINK RFH OPPONENTS WILL BE AS EXCITED TO SEEING …CHARLIE ROSEN!