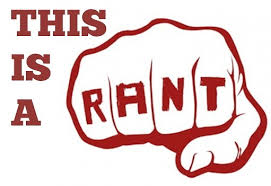 Next week I will start the Shore Conference Previews. It will cover each division in the Shore Conference. It will give you a break down of each team in each division. I will highlight the best players and I will make predictions as who will win each division. It's always exciting to debate who will do what before the season starts. But what won't be a debate is the divisional setups. They are not very fair to everyone in some cases, in fact their are some, that are the worst divisional lineups that I remember in two decades.
There are exceptions to everything. Sometimes you have to do things differently in order to be fair, especially when it comes to sports at the high school level. Yes, it also takes a little more work and effort on the part of administrators to balance a playing field. Like in football for example the powerhouse teams in North Jersey have there own conference. It's gives everyone a fighting chance. It certainly makes for more competitive games. That gets me to the Shore Conference girls Basketball Divisions. It's clear to me, not enough thought or concern went into the alignments. It looks like somebody said "hey this is what we agreed upon and we're sticking with it" …it's clear nobody had the foresight or desire to adjust on the fly. It's clear the Shore Conference higher ups lacked the ability or willingness to be creative. Because how else can you explain some of these divisional lineups this year.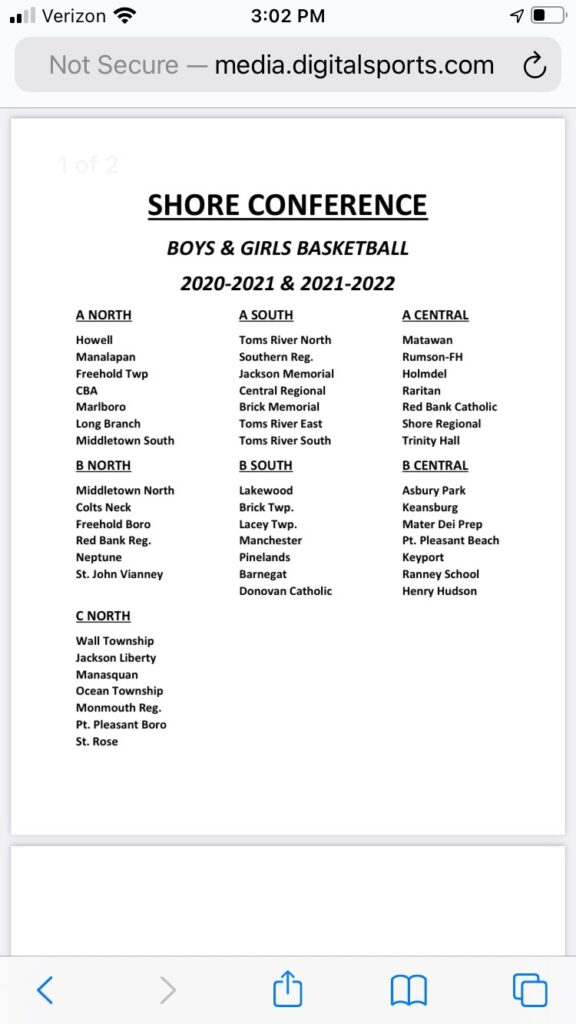 The Shore Conference girls basketball is the best in the country. It's a place where the top teams can have as many as 11 Division One players on the team. It's a conference where basketball is played at the highest of levels. But it also is a conference of haves and have nots. Even in a year where the Shore Conference is the weakness in two decades, it is completely out of balance. How else can you explain SJV the #10 team in the entire nation in the same division as Freehold Boro, Colts Neck and Middletown North to name a few. SJV will play each of these teams twice. If you find that offensive how about Manasquan in the same division as Wall, Pt. Boro, Jackson Liberty and Ocean. Please tell me how this makes any sense what so ever. How is that fair to the Manasquan kids or the teams they will beat twice by 50 points and that's not an exaggeration. Why not let be flexible and move teams around and yes, it will take some work. But for the Shore Conference to pretend it's a life and death issue to make a few yearly adjustments is silly. Everyone knows who the powerhouse teams are, let them all play in the same division… why? Because sometimes you have to realize it's a special case. The Shore Conference is a special case when it comes to certain programs.
Everyone knows that each year RBC is going to be one of the best teams in the state. Why not put them in a division with SJV, Manasquan, St. Rose and any of the other top teams. Why are watching RBC or SJV beating teams by 40 and 50 points? If a team wants the challenge of playing a powerhouse team, they can schedule a non divisional game vs the power teams. But why should Shore Reg, a Group 1 school with kids who for the most part do not play year round, play RBC with 9 D1 players? Is that really fair? Let the teams who are running basketball factories all play against each other like they do in North Jersey football, the football version of the Shore girls basketball.

I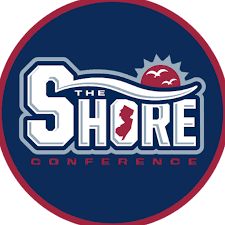 I've heard all the reasons why they can't set the divisions up better. They blame it on the boys, please stop. That's like comparing Pee Wee Herman to LEBRON JAMES, they have zero in common. I hear gym available would become a issue, having to change schedules and times. Yeah, it's called going beyond the call of duty for the kids. It's called additional work and time. But it will be worth it to the kids and isn't that why you got involved in athletics, for the kids? Last year the POD system worked wonderfully during the SCT. Someone was not a slave to Procedures and saved the post season. In fact I wish we stayed with the POD system. It made for a much better post season and gave everyone a real chance to play for something big. Most importantly it made for competitive games. It's time for the Shore Conference in the future to get it right!