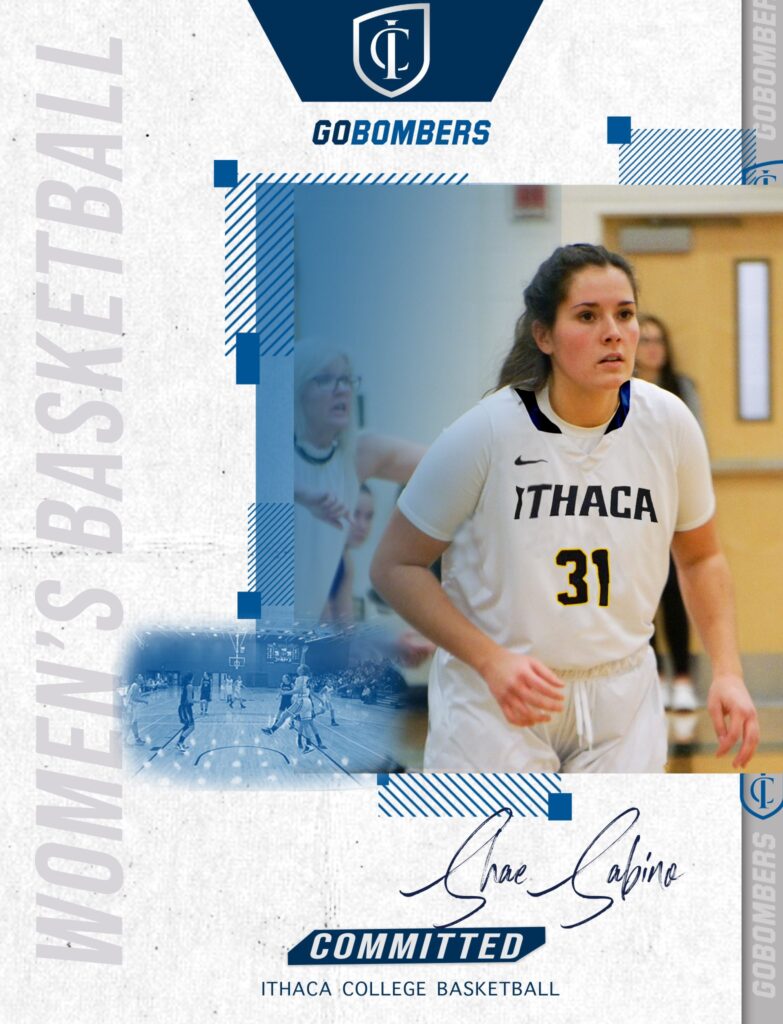 There is a journey each kid must take in order to make there dreams come true. There is a road map for each young lady who hopes to one day play college basketball. For some the road is smooth and clear sailing. For others it's not case sometimes. The journey sometimes comes with many expectations and broken hearts along the way. There are times when the journey doesn't seem worth it. SHAE SABINO has carried a burden on her back that has bigger perhaps any player who has ever worn a jersey in the Shore Conference. But yesterday the burden was officially lifted. Yesterday Shae Sabino climbed her final mountain and gave a verbal commitment to one of the best D3 programs in the country… ITHACA COLLEGE..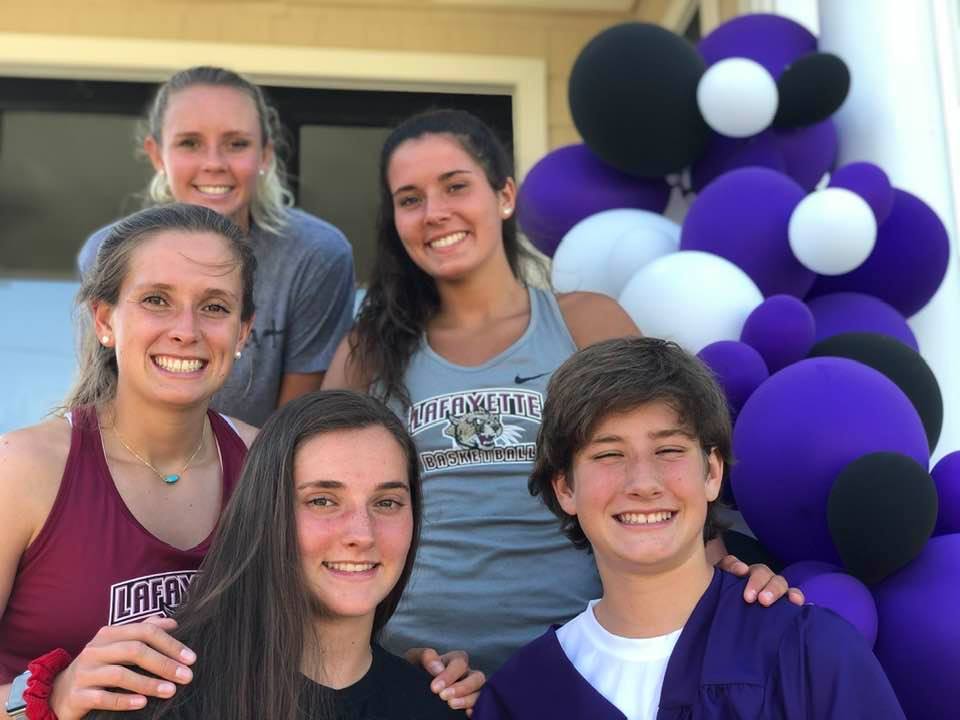 The Sabino sisters are household names in Shore basketball. They eat, sleep and drink basketball. There are a basketball family. It's no surprise all have and will play college basketball. But Shae Sabino has been different than her three other sisters. She took a different road to college basketball. She took a road full of twist and turns. A road full of tears, littered with disappoints and sacrifices few kids would ever be willing to make. Shae Sabino understands what heartbreak and disappointment feels like. She also understands what it is like to stand tall during the storm. She understands what looking in the mirror feels like. She understands what it feels like to be labeled. She knows what it feels like when nobody around you, believes in you anymore… yet somehow, someway, Shae Sabino has been bigger than all of this. Somehow Shae Sabino has been bigger that all those who never thought she'd ended up as of yesterday.. at ITHACA COLLEGE. I can't listen to the song LANDSLIDE OF NOT THINK OF SHAE SABINO… IT WILL BE ETCHED IN MY MIND FOREVER…. I feel that song was written for Shae Sabino.
When Shae attended RFH as a freshman. It surprised everyone. She knew the labels that were attached to her. Many believe she needed a fresh start. But she knew Coach Callahan and thought he would see her potential. But for whatever reason a year later, she knew she needed that new start. She knew that she wanted to play with her sister Sophia. The same way her older sisters Sam and Sydney player together. It was this decision that changed Shae Sabino's basketball future. Joe Montano gave Shae Sabino the one thing we all forget that means more to a kid, than maybe anything. He gave her her basketball dignity and self respect back. He didn't have preconceived ideas of who Shae was or would be. He simply said "everyone gets a chance to prove they deserve to play" and that's exactly what Shae did…Prove she deserved to play. It was at this moment in Shae Sabino life, she turned the corner and made the decision that she wanted to be the best basketball player she could be. She finally found a coach and team that believed in her. A place where she would be judged by her performance and nothing else. She no longer had to hear the bogus lies about her lack of foot speed or quickness, that seemed to hunt her everywhere she played. Now she could finally play without demons chasing her.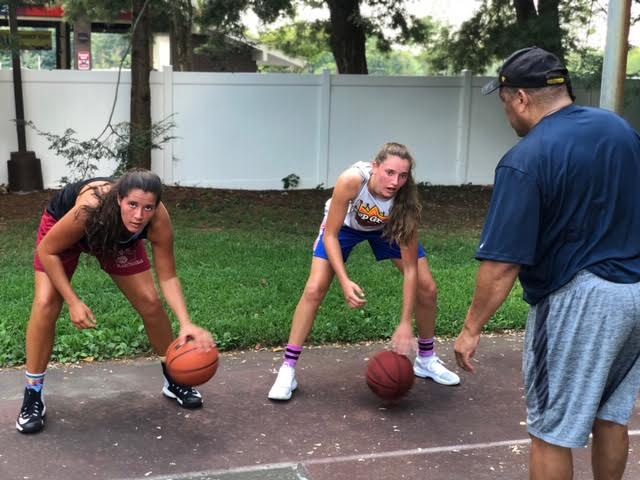 Last year Shae Sabino got off to a blistering start. She was instant offense for RBC. She came off the bench to punish St.Rose with big three after big three to help lead RBC to victory over then #1 St. Rose on the road. She showed her former school RFH what they were missing with deadly three's to help send them packing. Then she put in a show of shows vs nationally ranked Roland Park with 5 three's. RBC was the #2 team in the state and Shae Sabino was the deadliest weapon off the bench perhaps in the state. It seemed it had all come full circle for Shae Sabino. Finally she had won the respect of all. She had finally turned her body into that of an elite athlete. She lost 30 pounds and packed on muscle through sheer hard work. She turned herself into an elite shooter by simply out working everyone. She did all this when everyone stopped believing in her… that is except her mother Tracey. It was Tracey Sabino who told her daughter "it's never too late to chase greatness or your dreams". So when Shae Sabino turned her ankle and was injured it was heartbreak city for RBC. What nobody noticed was RBC was never the same last year once Shae Sabino got hurt. There never recovered there mojo. It's why Shae Sabino's story is so special. Not once all season did anyone mention how RBC was not the same after Shae got injured… I guess some things really never change fully.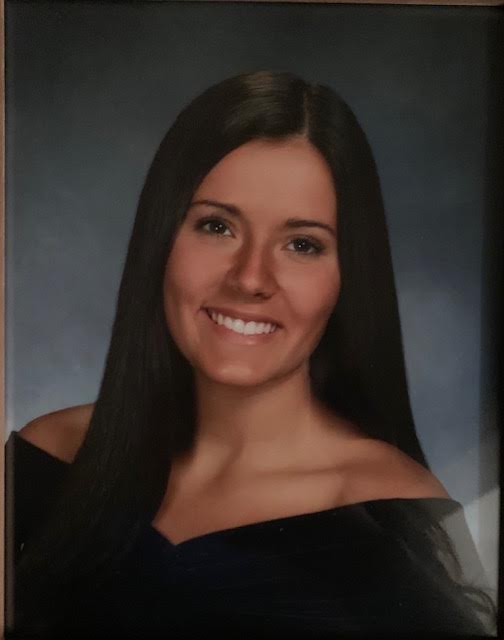 Shae's journey to Ithaca College has not been a easy one. The demons of division One basketball was breathing down her neck. Everyone was wondering if she would follow in her sisters steps. She had to feel the pressure of having three sisters going D1, it's only natural. Every time a D1 school called, she would say, "I don't want to go D1 unless it's a good school" I believed her. Then when the Corona Virus hit all hell broke loose. There were many discussions regarding D1 basketball. Some involved a scholarship but didn't measure up to her academic standards. But to Shae's father's Pat, big time credit. He said "take that out of the equation. Go to the best school and fit". It was then I knew Shae was on a different path which has been the case her entire basketball career.
In the end a decision was needed quickly. A D1 school, she finally liked was willing to take her a year from now. The Corona had forced everyone to adjust. It was now Ithaca College or wait a year for the D1 school. Shae choose ITHACA COLLEGE for all the right reasons. None bigger than her loyalty to them because of the love they have showed her every step of the way. It is a great school Academically. It was also the only place where she could have a chance to win a NATIONAL CHAMPIONSHIP… so ITHACA COLLEGE IS WHERE SHAE SABINO WILL LIVE THE DREAM.. Now Shae could can finally stop trying to walk in her sister footsteps and create her own.. the big DREAM is now in full effect. Shae Sabino is happy finally and wanted finally. For the first time in her basketball iife she will enter a program on even terms. No labels attached to her, now she gets to start not behind her teammates but beside them. It must be a wonderful feeling, just like her journey has been. She has handled the changing times every step of the way… congratulations to somebody who was bigger than all those who doubted her greatness and future!!!🙏🏀 YES!!! Shae Sabino climbed that Mountain and didn't turn around!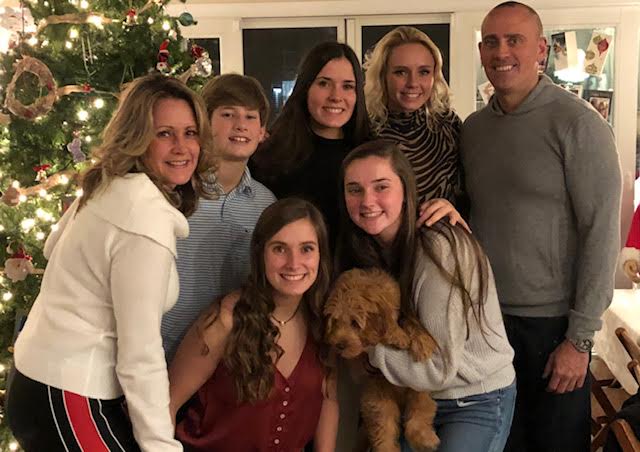 THE SABINO'S… BRING IT ON https://nothingbutskills.com/the-sabinos-bring-it-one/