NJIT and DANI EVANS got married yesterday. It was a match made in heaven for both parties. Dani Evans wanted to follow in her dad's footsteps and be an  engineer. Glenn Evans is a NJIT graduate. NJIT Head Coach wanted an elite shooter and he found one in Dani Evans. These are the reasons Dani Evans gave NJIT A VERBAL COMMITMENT yesterday, making her the 4th and final Evans sister to play college basketball.
When Mike Lane became the new head coach at NJIT, he called me and told me the Shore was very important to his programs future. We discussed kids and what type of player he wanted; to help rebuild his program. He also hastily put together his Elite camp, which Dani Evans attended. Mike Lane has been successful everywhere he has been. His track record of sucess speaks for itself. He helped make Bucknell the "it"team in the Patriot League, despite the academic rigor's. NJIT presents many of the same problems. It's why knowing how to recruit is very important and putting together a loyal hard working staff is just as important. Mike Lane has made two  brilliant decisions since taking charge at NJIT. FIRST he hired the hustling, aggressive young asst coach Arron Gratch and his first player from the shore, just may be the most likeable kid in the conference. One thing is for Sure, signing a member of the the FIRST FAMILY OF SHORE BASKETBALL WON HURT.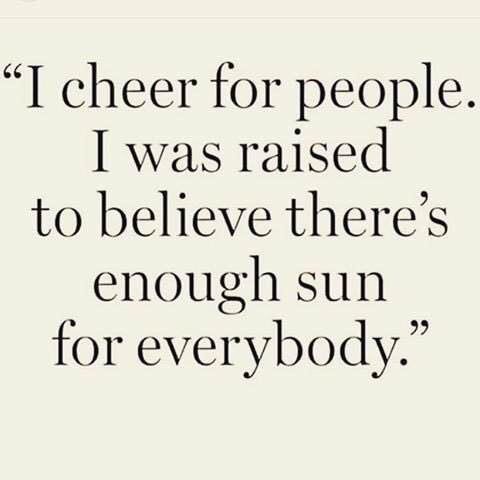 These days getting me on the phone is almost impossible, unless your name is Arron Gratch and you call at 6.30 am. It was three weeks ago that Gratch called and explained NJIT liked Dani Evans(and he called every morning). But it was his questions which were different. He asked about her work ethic, relationship with others and her family. These were easy answers for me because the Evan daughters and family respresent all which is good about athletics in general. They have a real clear perspective on what is important. This is a family that have had all four daughters attend college on scholarships. Yet there is no bragging or show boating. This is a family that roots harder for other kids than there own. This is a family that gets basketball  is a team sport and nobody is bigger than the team or family. It's why Dani Evans, has been able to handle all the pressure of walking in her sisters footsteps. No kid has ever had more support from there siblings, friends and family. That's because she is so well  liked by coaches and opponents…..and her parents so well respected because of how they respected all….ALWAYS
When Dani Evans, decided to play AAU basketball for the JERSEY SHORE ELITE. She did three things that were key to her becoming a NJIT HIGHLANDER. First she stepped up her level of competition, next she positioned herself to play in front of college coaches and finally she gained access to the best in the business..MARY BETH CHAMBERS. Coach Chambers just may be the most respected voice on the AAU  Circuit. Her level of trust by college coaches has no match. She also understands what's important in recruiting….DEVELOPMENT and being showcased properly. She holds her kids to a standard like no other AAU coach. You must be a GREAT TEAMMATE and be willing to accept truth. Dani Evans took advantage of this knowledge. She also may not know that Mary Beth Chambers was the first to call me and tell me of her interest in NJIT. Her exact words were " Dani really wants to attend NJIT, its her dream school" She also called and talked to Mike Lane. She was Dani Evans biggest supporter and folks make no mistake coaches listen to Mary Beth Chambers because her track record has no match.
NJIT was not Dani Evans first D1 offer, it just happen to be the school she wanted to attend most. While many point to her ability to shoot the ball. It's her size at 6'1″ at the wing position that makes  her a serious issue for all. She has a college ready body and while not  flashy or exciting, is a complete player. She averaged over 10 points a game and just under 8 rebounds a game. But what jumps off the page when talking about Dani Evans is this…in Jackson's Biggest games all season …she double her stats. If you think that is an exaggeration go check out what she did last season against teams like Tom River North, Donovan Catholic, Roconcas Valley and others….she was off the charts. A true measure of any player is what you do on the big stage. Dani Evans loved the big lights. That's why when she stepped up in competition during the July AAU live period, it was no surprise, she has shined brightly. DANI EVANS becomes a different player when challenged and the Jersey Shore Elite was just what the doctored ordered. Playing against top competition brought out the best in DANI EVANS.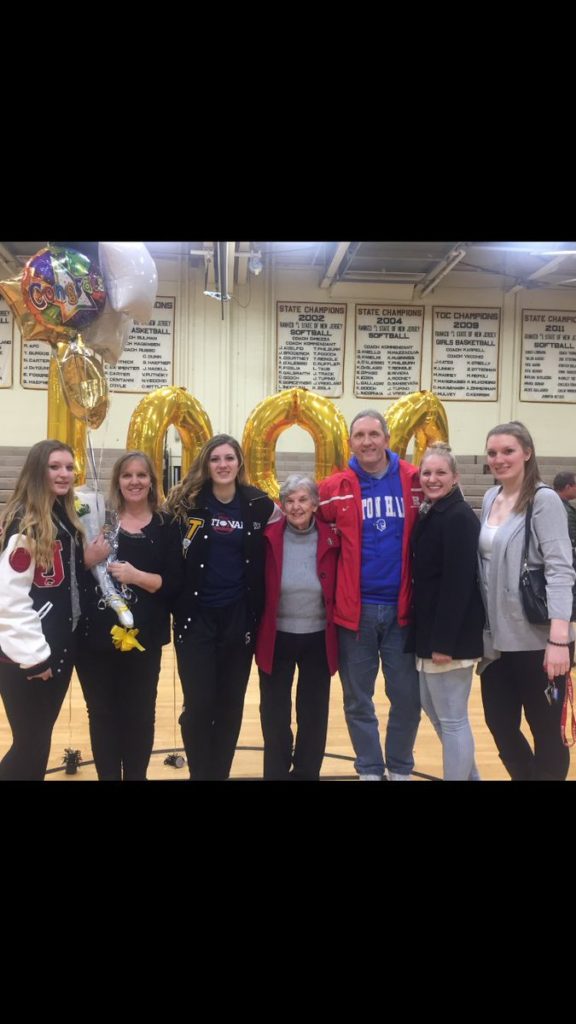 RACHEL GOODALE, is sitting somewhere smiling, she didn't get the chance to coach Kimi Evans who is staring at Seton Hall, these days.  But she did coach Christa and Shannon Evans. Both played on powerhouse Top 20 Jackson Mem teams together. Now she has Dani, who has helped  rejuvenate Jackson Memorial high school. They once again will most likely be a Top 20 team in the state. She has seen Dani Evans go from a quite deer in the headlights to a D1 player with a bright future. I ran into Rachel Goodale, the most postive coach you will ever meet. She was bragging about her kids work ethic and how they are so close. I listened because every word she spoke was true at least about Dani Evans. Dani isn't called a gym rat, but she trains with Mike Rices's unstoppablables post players every Monday. She wanted to be able to post up smaller guards. She attended NBS despite playing volleyball(just like her sisters). She has developed over the years. It's just that the Evans family doesn't brag or boast. They don't need such things to valid there children's work ethic or commitment. It's why they are the FIRST FAMILY  OF SHORE BASKETBAL!  they've  had so much sucess as a family, just  by being so VERY CLASSY.
Dani Evans  was destined to be successful. It was in her genes from the day she picked up a basketball. But she had an advantage that few kids have. She had 3 role models in her sisters. Christa( Rutgers U), Shannon(Philly Sci) and Kimi(Seton Hall), they  where all talented. But more importantly showed her how important work ethic is, how important being a good teammate is and maybe most important than all..how important sportsmanship is. Her parents gave her real balance, they never lived though their daughters  sucess. Glenn Evans, is one of my favorite parents of all time. He is truly somebody I enjoy spending time with. The conversations we have, rarely center on basketball. I remember when I was upset because I felt players were using dirty tactics against Kimi, his response was let's just hope she doesn't get hurt. No angry or over the top reaction. I think he and his wife Beth, who can only be  described as an angel. Have passed these qulaites along to his daughters. Too bad for us, they don't  have another daughter  to give to us….DANI EVANS , ITS BEEN ONE HECK OF A RIDE…CONGRATS TO YOU AND NJIT….

TINY GREEN
,