Today I am talking to every college coach in the country. Today you will get some real talk. Today I want to talk about the most complete player in New Jersey. Now you can disagree with me if you choose. But make no mistake I have seen all the best players. I have been in the gym with many of those players. I see players when they take their first baby steps as a player. I know their strengths and weakness on and off the court. I know the type of teammate and most importantly their developmental curve…. the biggest measuring stick of all…LOLA MUALLANEY IS THE BEST PROSPECT IN NEW JERSEY.  She will have the best career of any player in the 2019 class…you can question or doubt me. But I will tell you why she is the best.
SLIVER SPOON
Lola Mullaney, has not grown up in the basketball world where she was told over and over how great she was. She has not ever been the focus of any team she has ever played on. She was a member of the Toms River Starz with Kylee Watson, Jenna Paul and Brielle Bigsono. All  were considered among the best freshman in the state. That has proven to be true over the years. So when Lola Mullaney made the all Freshman Team I guess it was a surprise. But its funny of the 3 players, she is the one that has gotten the least amount attention and the only one of the three that is not the focal point of there team. Yet her numbers are better or equal to almost everyone on this list. What she didn't have was a machine promoting her before she got to high school. Her freshman year numbers were off the charts but it did not raise her profile. But somehow all the other All Freshman Team members were considered the next coming…this has been fuel for Lola Mullaney, its why nobody in the entire 2019 class, is close and its not even worth the conversation, when it comes to discussing work ethic…she is one of the hardest workers in SHORE HISTORY….ASK ANYONE. She has the thickest skin of maybe any kid I have ever been around…I don't care if it was D1 players, NBS players, or NBA players I have been in the gym with. When you hear a player complaining about coaches being to hard on then, just start laughing…nobody has ever been coached at hard as Lola Mullaney. If you think that's BS…ask any kid that has been in the gym with her. Her parents did not give her a silver spoon at any point in her development.
Check out my junior year highlights! – https://t.co/O8fIPbK1DM

— Lola (@Lola_Mullaney) March 23, 2018
THE COMPETITIVE EDGE..
https://twitter.com/TEAMBBA_/status/989530040147857408
Now this cannot be understated. Lola Mullaney's competitive edge is off the charts. Its been that way every single step of the way. It was she who left to go play for the big bad Toms River Starz even tho they were stacked with D1 studs. She wanted to play against and with the best. It's the reason after a monster freshman year she had no problem moving to Manasquan. I told her she could be making a mistake. Manasquan had 4 D1 players in there starting lineup. The 5th starter was a three year starter and they all had a TOC title under their belts. I told Lola Mullaney, she could be in a tough spot. The coach, Lisa Kukoda, was very loyal to her players. It did not faze Mullaney. But what was shocking is that she did not start for Manasquan, but at the end of games she was always on the court. She personally single handily beat RBC a Top 5 team in the state twice. In the first game she stole the ball off the dribble late in the final seconds to give Manasquan a lead and the win. In the 2nd game she hit a 3 pointer at the buzzer to win the game. In both cases she was simply a afterthought in the papers. You see the media too has players they favor and hype. In the case of Lola Mullaney she was not one of those players. But the numbers folks don't lie,  the performance doesn't lie and video never lies. Mullaney's competitive edge allowed her to keep a positive attitude. Her competitive edge is what stopped her from asking Lisa Kukoda why are the best players not starting. You see Lola Mullaney's competitive edge just may be her biggest asset. No player and I said no player with her ability could have handled her situation better. But it also must be noted, she was never given credit outside this blog for classy behavior her sophomore year. She also may have the best sophomore year of anyone in the state…but yet you would never know.
THE TEAM PLAYER AND DOMINATE PLAYER
Few players can mix being a dominate player and yet a team player all at once. If you go see Lola Mullaney's numbers you will laugh. Last season when she was the leading scorer or 2nd leading scorer in most games, her name was often not mentioned. It was almost as if it never happened. More importantly you never not once saw Lola Mullaney on the floor to pad her stats late in games. She did not get that luxury afforded to great players. When she scored her 1000th point…it barely was mentioned anywhere. You see there was no advocate promoting and hyping her last season. She had to wait her turn, last year was the season of Faith Masonious and Dara Mabrey. In the state championship game it was Lola Mullaney who carried the Manasquan offense on her back in the first half. Her efficiency, as usual was off the charts...SHE DID NOT MISS A SHOT in the half. But in the 2nd half she barely saw or shot the ball. She was the leading scorer and on fire… yet in the 2nd half she was willing and able to be okay with Dara Mabrey taking over. She just went out doing what she does, rebounding, running the floor and defending. After the game you cannot find one mention of her carrying the team in the first half. It was Dara Mabrey and Faith Masonious both who were sensational who got all the love. Mullaney just did all the things that nobody else likes doing. It was kind of like her AAU team Exodus, she was all about winning while playing for the star laced AAU team. She played to win not showcase, it has really been a issue for Mullaney…she welcomes being a team player and having others shine as well, but the light has gone on and Lola Mullaney has decided to take care of herself finally. She changed AAU team this summer books and basketball.
THE VITAL STATS…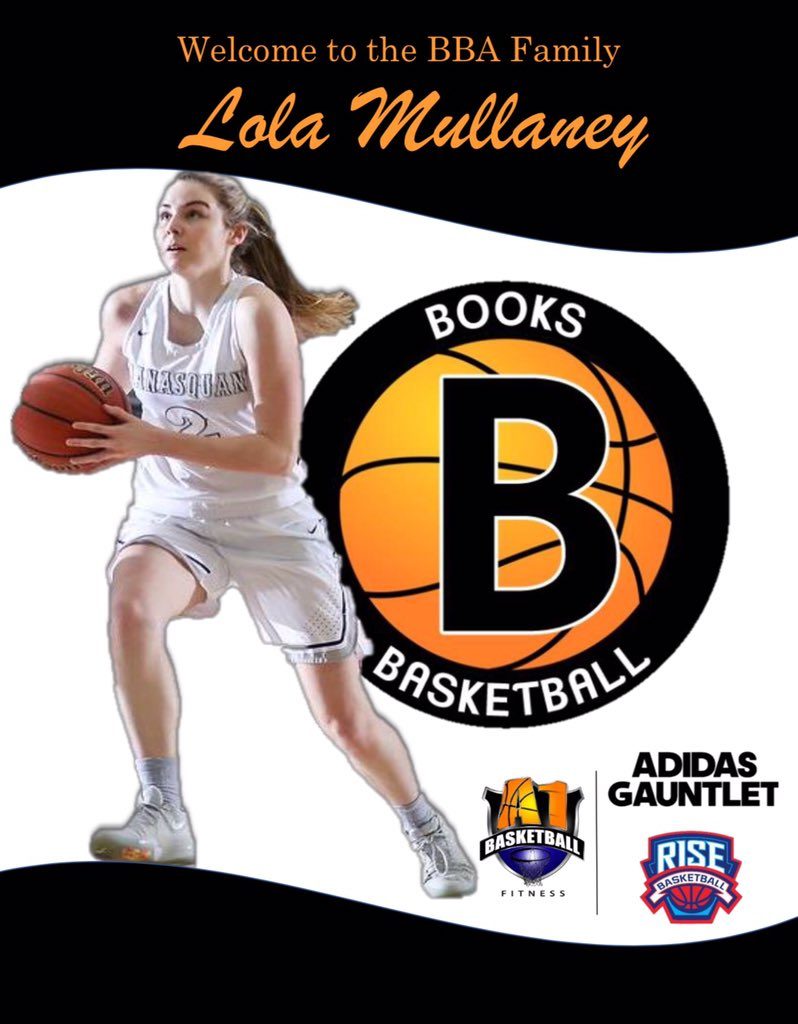 Now we get to the nitty gritty of things. While others lie about their vital stats as they lie about who is recruiting them. Lola's vitals' are fact and here is something a few college coaches better listen to… first don't say she has a slight frame, you sound silly. Lola Mullaney is built like a brick you know what. The way she can change directions and her freakish athleticism are off the charts, do me a favor… DON'T COMPARE ANYBODY TO HER WHEN TALKING ABOUT THESE SKILLS SETS.  She is ripped and is in better shape that any star player in the state by a long shot. She looks like a fitness model at times, muscles on top of muscles…she has just about zero body fat. She will be built like this her entire life because she is relentless in the gym. Length is all the rage right now, but it funny nobody talks about her length, they way they talk about Diamond Millers length. Mullaney is so long its scary. Why do you think…nobody… I said nobody gets more deflections than her. It's her length and activity.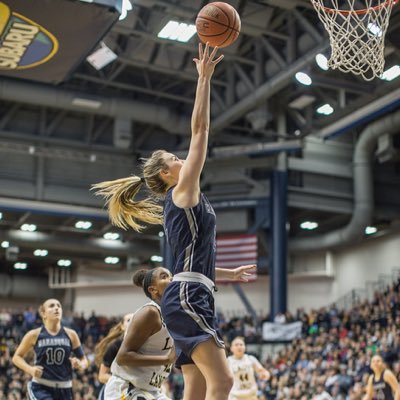 Lets look at a few more vitals, as in she is the best rebounding guard on planet earth. I dare you to tell me you know a better rebounding guard in traffic. In fact she is the best rebounding guard in New Jersey since Rutgers guard and Neptune star, Sly Davis….except she is better at it…folks that's real talk. Now lets talk about what separates her from all the other players in the state. She is the best off the dribble shooter in New Jersey. Lola Mullaney goes off the dribble like a dude for jumpers…deep jumpers. Lola Mullaney is the most efficient player in the state ..game in and game out. But you would never know it based on who folks talk about. But again I have seen them all and Mullaney is efficient because she never takes a bad shot and always is in complete control … she never concerns herself about stats. If stats mattered to her, she be at Colts Neck High School, leading the entire state in scoring. Do you have any idea what Lola's stats would be if she took some of the shots other stars take… can you picture her numbers if she had that many attempts. But of all the vital stats, here is one, nobody understands except me because I know ….IF MULLANEY  SLID INTO THE POINT GUARD POSITION SHE WOULD BE THE BEST POINT GUARD IN NEW JERSEY….. let that run around inside your head for a bit. I have seen her destroy not good points, but some of the best….that's real talk.
WHY SHE IS THE BEST 2019 IN NEW JERSEY….
So why do I say Lola Mullaney is the best player in New Jersey's 2019 class? And know what? its seems to be a crime whenever Lola Mullaney's name is mentioned as one of the best. But unlike most, I have seen them all in every setting. I have seen how they have  all handled adversity, and I have watched them all develop. No player in the state of New Jersey has developed more than Lola Mullaney has in each of their three years.  I know who is hype and who is real…once again I have seen them all. I know which players will fit into a national contenders locker room and which ones will not. I know whose stats are legit and whose are phony. I know which ones are promoted by AAU folks and non educated basketball folks. I know which ones have been getting better every year because of their elite attitude. I know which ones can get their numbers against REAL talent. I know which players have the ego and only go places they know they will be given a edge the moment they step on the floor. No player is willing to expose themselves to the elements of different levels of competition as Mullaney. She has never worried about protecting her reputation. I know the ones who only go places they think everyone will feed into the narrative of them being great rather than actually preforming.  I know which players are going to go to college and be even better at the next level….I know LOLA MULLANEY IS THE BEST PLAYER IN THE 2019 CLASS….. you can argue but you have not seen them the way I have….I KNOW WHAT'S REAL AND LOLA MULLANEY IS THE REAL DEAL…

I have a message for Top 10 programs and academic schools. This is the total package. This is a kid that wins you big games. This is a kid who brings no drama. This is a kid that can handle any type of pressure. Now you can recruit any player you want. That's your decision, but I will see you in 5 years. Lola Mullaney by that time will be a full blown mega star and proving me right….ONCE AGAIN….

these are truths, not opinions…TINY GREEN