I'm very excited to announce I will be continuing my athletic and academic career at Saint Michaels.@CoachTinyGreen @ShoreshotsGirls @RFHCoachCal @eallentraining @SMCWomensHoops @CoachB_SMC @CoachLozeau pic.twitter.com/lUBMhlXFj9

— Paige slaven (@Paigeslaven1) July 3, 2019
Paige Slaven has always walked to a different beat, since the day I met her.  She was just different even as a 5th grader. She seemed to always be focused on the task at hand. Her facial expressions never told you what she was thinking or feeling. It was clearly that way when it came to recruiting. Because when Paige Slaven called to tell me she was considering attending St. Michael's University in Vermont. Nobody was more surprised that me…. But when she told me on Friday, that she was going to verbal to ST. MICHAELS of Vermont. I was not surprised in hind sight… because Paige Slaven has always done things her way and ST. MICHAEL'S UNIVERSITY IS GETTING A STAR!
Every kid better remember these word
"I know I could play D1 basketball but I don't just want any D1 school just to say I'm playing D1. This is a school that I really like." PAIGE SLAVEN…. pic.twitter.com/b1jWDdMmme

— ellonya Tiny Green (@CoachTinyGreen) July 3, 2019
When Paige Slaven decided she would attend St. Michael's, rather than go to a Division one school. Many were shocked but they should have not been. Paige has been doing things her way since the day I met her. She has always thought things out carefully. She was never one to leap before looking. She knew that St. Michael's gave her everything she was looking for in a school, including the rare full D2 scholarship. She knew that playing division one basketball comes with a lot perks, none better than stroking one's ego.  Paige Slaven, has never been one that played to the crowd or keep up with the jones…Paige Slaven broke things down and made the best decision for her. In doing so, she proved that there are still kids who see the big picture.
"If that is her decision, I want to wish her the best. She is a good kid, who will be great at St. Mike's"

D1 asst
Besides being a classy statement,  this says everything about Paige Slaven. She is a lunch pale kid. You know the type, I do my job better than most and give you a full days work and then go home. That's just the way she has always been. Paige Slaven's competitive nature is insane. It's why she has such a big reputation with the shore elite, all the ballers know how talented she is. It's why it's a who's, who of ballers, that  tweeting congrats to her over and over.  She showed why she has always been so independent, with  her decision. Her parents Pam and  Brian have been her biggest supporters along the way. They have allowed their daughter to grow. More importantly they have taught her how to be independent and make her own decisions…YESTERDAY THOSE LESSONS STUCK PAY DIRT. They made it very clear to Paige, D1, D2 or D3 ….as long as it's your decision!
"Tiny, When I went up to Saint Michaels 2 weeks ago. I was really welcomed and loved the facility. The head professor of Biology spent two hours with me and helped me out. The Coaches and players made me feel comfortable" PAIGE SLAVEN….and now she's off the board pic.twitter.com/o3amhqwdgH

— ellonya Tiny Green (@CoachTinyGreen) July 3, 2019
PAIGE SLAVEN'S,  journey has been one of success and a few disappoints. When she entered Donavan Catholic, from day one, she was a instant hit. She started as freshman and was the brains of the operation. It was she, that made everyone around her better. It was she, that when Donovan Catholic played the killers, who led the way. It was she, that helped lead Donavan Catholic to the "B" South title. It was she, that made ordinary teammates look special. It was she that in the biggest games, who Donovan Catholic could count on most. It was Jerry Bruno who coached her as a freshman and taught her to play hard and how to lead her troops. It was Coach Bruno who built Donavan Catholic into a powerhouse program. They were the class of Ocean County. It was Donavan Catholic who everyone in Ocean County was chasing. Coach Bruno gave her the keys to the car and Paige reward him with her stellar play and leadership. But Coach Bruno was released from his position after the season. It had to be a shock to her system. But Paige Slaven has the best poker face, I have ever seen. She didn't let on to anyone about her disappointment. Coach Bruno coached her hard and Paige Slaven responds to real hard coaching because she always wants find a edge. So her sophomore year she had to start all over.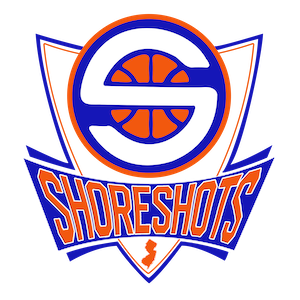 If you want to understand Paige Slaven's impact on a team. Look no further than her sophomore year. Donavan Catholic was expected to make a serious run at a state title that year.  But earlier in the season, Paige Slaven had a bad reaction to some medicine she had taken. She passed out and had to be taken away in an ambulance. Donavan Catholic, still had three 1000 point scorers to lean on.
But they found out without Paige Slaven, things were different and scoring was not so easy. They lost 4 out of 5 games including one to Brick. It seemed that Donavan Catholic season was lost. But Paige Slaven returned and Catholic won 19 straight games and beat Manchester in their rematch. You see Paige Slaven is somebody that raises the level of everyone's game around her. She plays for the Allen Shoreshots. It's no surprise that they have had 3 players sign at Division one schools. It no surprise all three, seen to play much better in the summer. They score more and shine just a little brighter, there is one reason for this…PAIGE SLAVEN.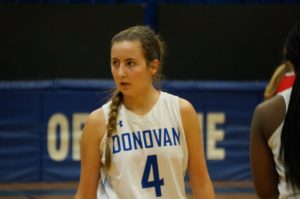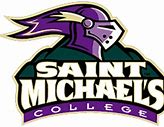 Paige Slaven has been different than most kids. She has always sought to play against the best competition. It may be the reason why she has always played her best on the biggest stages. She was a HOOP GROUP 1ST TEAM ALL FRESHMAN MEMBER, she has been 1st TEAM ALL DIVISION.  She has never made the All Shore team. But her family moved to Rumson in the summer and Paige Slaven wouldn't admit this, she is the happiest person in the world. Do you know why? Because she knows the best players,play in Monmouth County and now gets to play on the big stage on most nights. She knows most of the best players because she trains with all them. Now she get to play against them on a level playing field in high school for the first time. RFH will be one of the best programs in the state. She will be the biggest reason a SCT and TOC title are real possibilities with a few breaks. She gives RFH that elite point guard needed to win on the biggest of stages.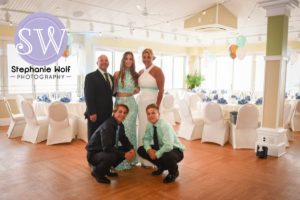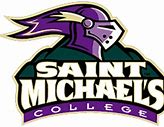 "Paige Slaven thought I be disappointed, she would be attending a D2 school. She is wrong about that.  Her parents have made it clear to her, it's about happiness and finding  a home. She will not be the first D1 player to decide to attend a D2 school. What would disappoint me is if Paige Slaven didn't follow her heart and be the person she always has been.  But what would really disappoint me is if Paige Slaven was not ALL SHORE NEXT SEASON. Because I believe she is as good as any point guard in the Shore Conference. Paige I am very proud of your and can't wait to get a hat….. FROM ST. MICHEALS UNIVERSITY…congrats and I love you Paige!"
Tiny Green
THIS MONDAY…IT STARTS…SPOTS STILL AVAILABLE!
CALL JAMES COOPER (cell #732 429 5999)