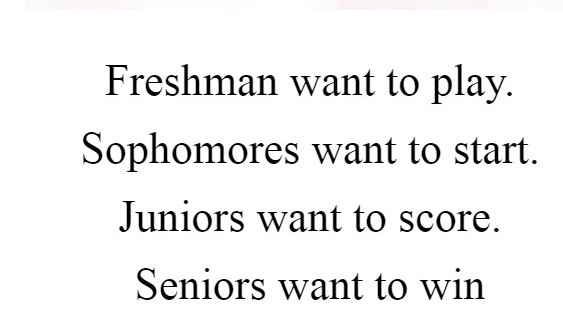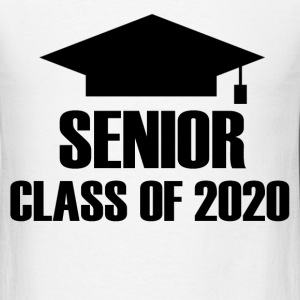 I always say to win the SCT Title, you must have seniors. Seniors must be the heart and soul of your team. That doesn't always mean points or for that matter things that show up in the overrated stat sheet. Your seniors have been in the wars. They are the leaders and set the tone for your team. Great seniors worry about one thing and that is winning. Seniors also see the long winding road coming to a end. There sense of urgency drives them and keeps them focused….today I will tell you about 5 seniors who teams are going nowhere without them.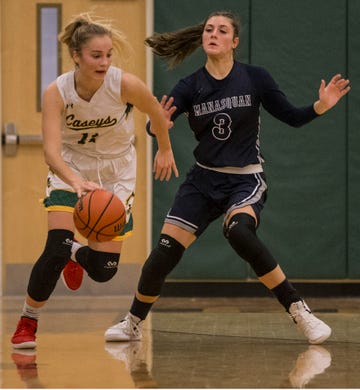 FAB EGGENSCHWILER OF RED BANK CATHOLIC has been the backbone of RBC this season. She is having the type of season so many predicted for her years ago. This season Fab Eggenschwiler has been a dream come true for RBC. She has provided the type of senior leadership that championship teams need. She has been remarkably consistence all season. She has touched every base a player must touch to reach greatness. She not only is the best defender in the Shore Conference but her rebounding and passing has been off the charts. She has been one of the best passing forwards not only in the shore but the state as well. Its she that has often handled the ball vs pressure this season. She has also when called upon has scored big buckets all season. There is no senior in the shore that has done more for her teammates. Lehigh University looks very smart these days. Fab Eggenschwiler has delivered the goods for RBC and without her, RBC would be dead in the water.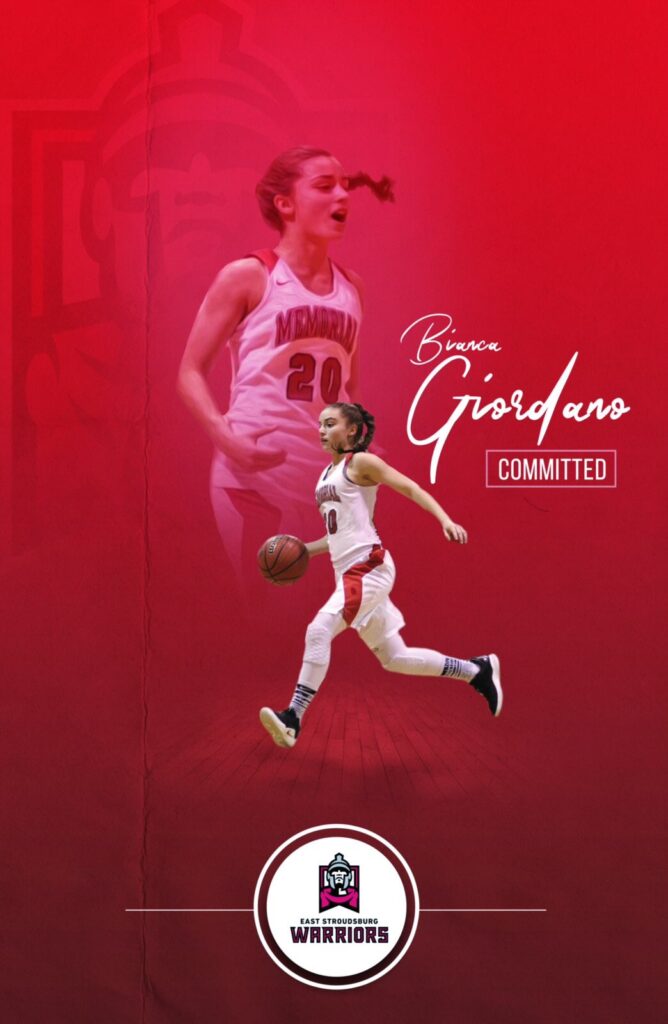 BIANCA GIORDANO OF JACKSON MEMORIAL is the key to everything at Jackson. Take her out of the lineup and Jackson Memorial not only becomes very ordinary but we are not talking about Kristina Donza or Rachel Capua. It Giordano that is the straw that stirs the drink for Jackson Memorial. She is the ultimate point guard, who make everyone around her better. Her ability to make her teammates better is beyond speical. It's more special because she gets little if any credit from the media. Yet still is willing to sacrifice her game and stats for her teammates. She handles the ball perhaps more than any guard in the shore. She is a one women press breaker with the vision and IQ of a magician. She clearly has shown the ability to score. But she saves those moments for when Jackson Memorial is in a pinch. Bianca Giordano, is the ultimate senior point guard. She leads not just by example but by performance. She is proving what a great point means to a team…without her Jackson Memorial is living a pipe dream…with her the dream of a State Title is alive and well.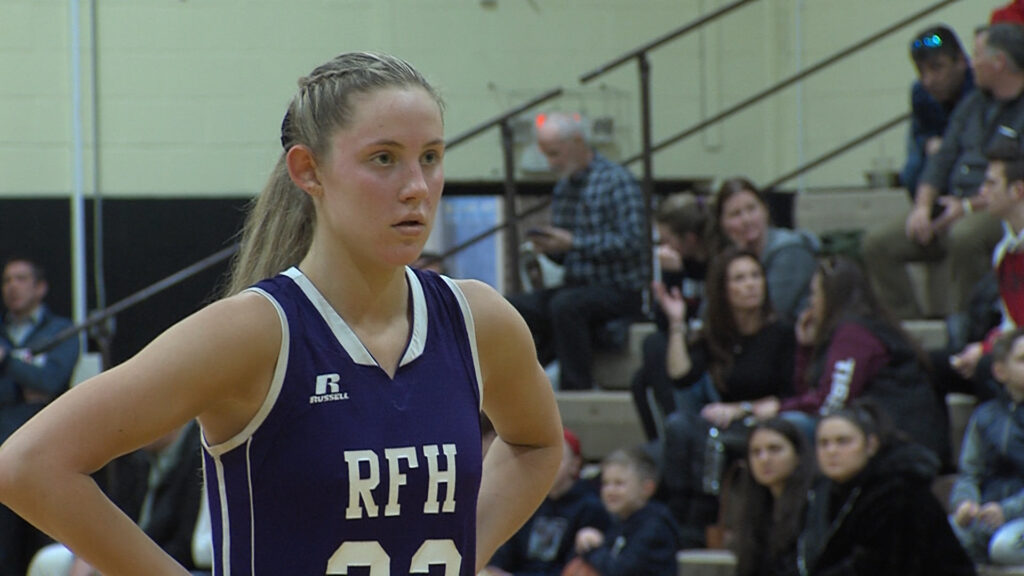 LUCY ADAMS OF RUMSON FAIR HEAVEN is the classic example of why stats don't tell the story. Stats don't tell you that Lucy Adams has been a defensive superwomen. Stats don't tell you the rebounds she gets is in most cases, come fighting off 2or 3 other post players. Stats don't tell you RFH cannot even begin to think about being a Top 20 team without Lucy Adams. Stats don't tell you beating RBC without Lucy Adams never happens. This season Lucy Adams has senior'ed up in a big way. When RFH had the many injuries before the season, most wrote them off. It was suppose to be a rebuilding season. But Lucy Adams, has had a season that has been full of big moments. She has made her coaches and teammates believe she can do magic. She has been the one player that RFH cannot replace this season. She has been the total package this and it could not happen at a better time…Lucy Adams has made dreams of a Group 2 state title possible!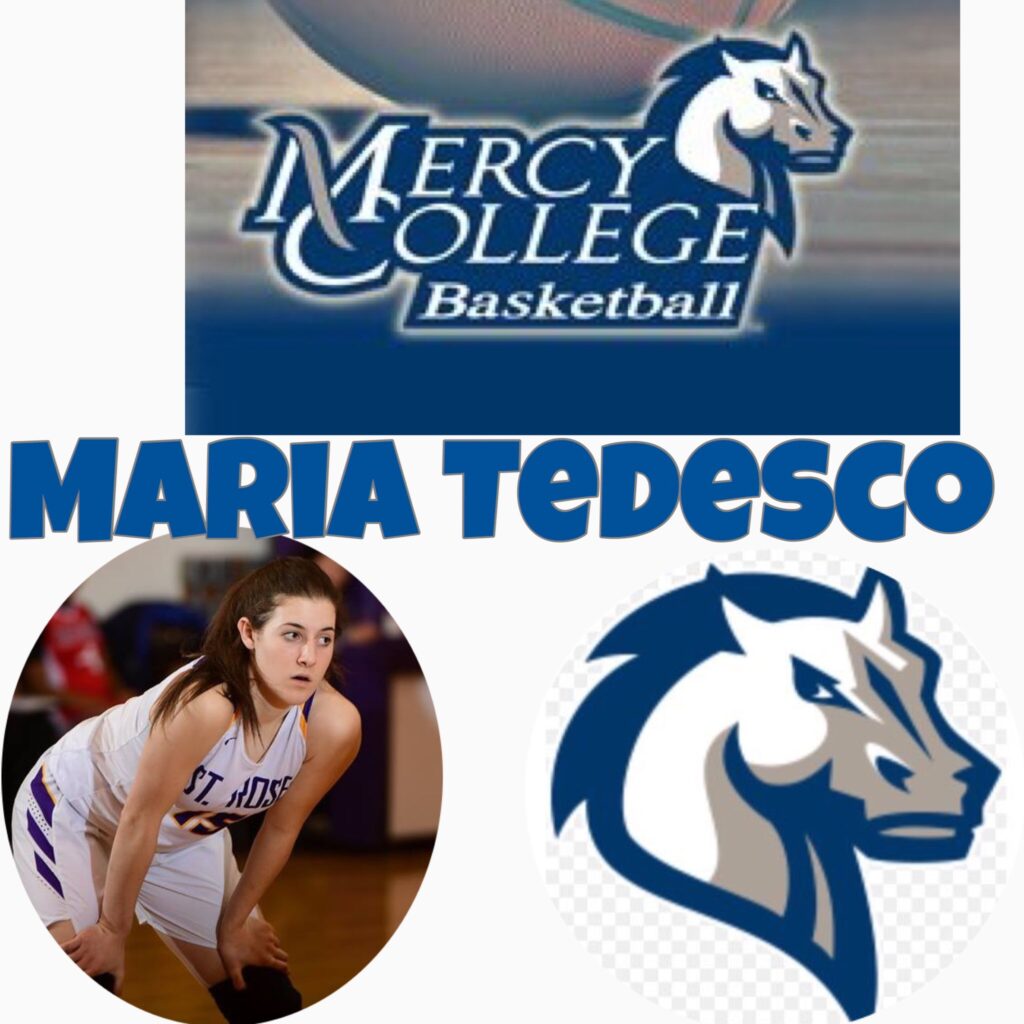 MARIA TEDESCO OF ST. ROSE has had to wait three years for people to understand that she is a impact player. This season she has become the measuring stick for St. Rose. She has been the senior, that when the lights get brighter, she has shined more. In every big game St. Rose has played, only one player on the roster has answered the bell each time…that Maria Tedesco. She has been sensation in every area of the game. She has out battled players 5-6 inches better than her. She has made big shot after big shot this season. She has done all the dirty work and has received little if any credit. That's because Tedesco doesn't care about such things. She worries about out working her opponents. She is content with letting her teammates gets the loin share of the attention. She knows that being a good teammate and performing at a high level is what matters most. Maria Tedesco is that senior who gives your team that edge and commitment needed to win a title…she has been a senior of impact on and off the court!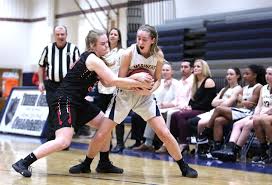 KRISTINA JOHNSON OF TOMS RIVER NORTH has been beyond special. Words cannot describe what she has been to TRN this season. Surrounded by a young inexperienced team, she has lead TNR to a most unexpected season. Kristina Johnson has always been thought of as role player. She saw her older sister Amada for years be undervalued at TRN. So it was not a surprised before the season started many did not see this coming. Kristina is a having a All Shore season. She has had to do it all for TRN. She has had to score, rebound, handle the ball and be the best defender. There is nobody in Ocean County being asked to do so may different things for their team. A team nobody gave much thought about before the season. But right now largely due in part to Senior Kristina Johnson, Vikki Gillen is one of the leading candidates for Coach of The Year. Kristina Johnson has been that senior that … coaches and teammates can lean on and the #1 reason TRN is the biggest surprise in Ocean County.
THIS SATURDAY…CORE SKILLS WINTER 3 STARTS…SIGN UP NOW…
C00P@HOOPGROUP.COM