Tonight two game are going to take place with more meaning than you will ever know. RFH will take on St. Rose and RBR will travel to SJV. RFH is officially playing with house money tonight after taking out RBC last week on the road. SJV is simply on cruise control until they are announced as the SCT #1 seed next week(2/16). But for ST. Rose and RBR these games have serious implications.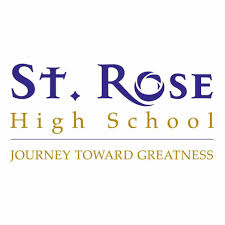 Tonight St. Rose takes on RFH at home. St. Rose started the season with thoughts of a SCT and TOC dancing in their heads. But after a 4 point win vs Shore last week, those thoughts seem very far away. St. Rose has yet to hit its stride this year. They have not played there "A"game. The reasons for this is a mystery to all involved. The talent is there, the seniors are there and yes the experience is there . What may be lacking is chemistry and a lack of self sacrifice. Tonight St. Rose is at the crossroads. Time is ticking away for them, to find there team identity and what is missing. Also slipping away may be there SCT seeding position, state ranking and Prestige. To put it in a nutshell…St. Rose is in danger of losing its swag. A lost tonight would take all those things away from them. Tonight St.Rose is danger of becoming ordinary… just one of the crowd.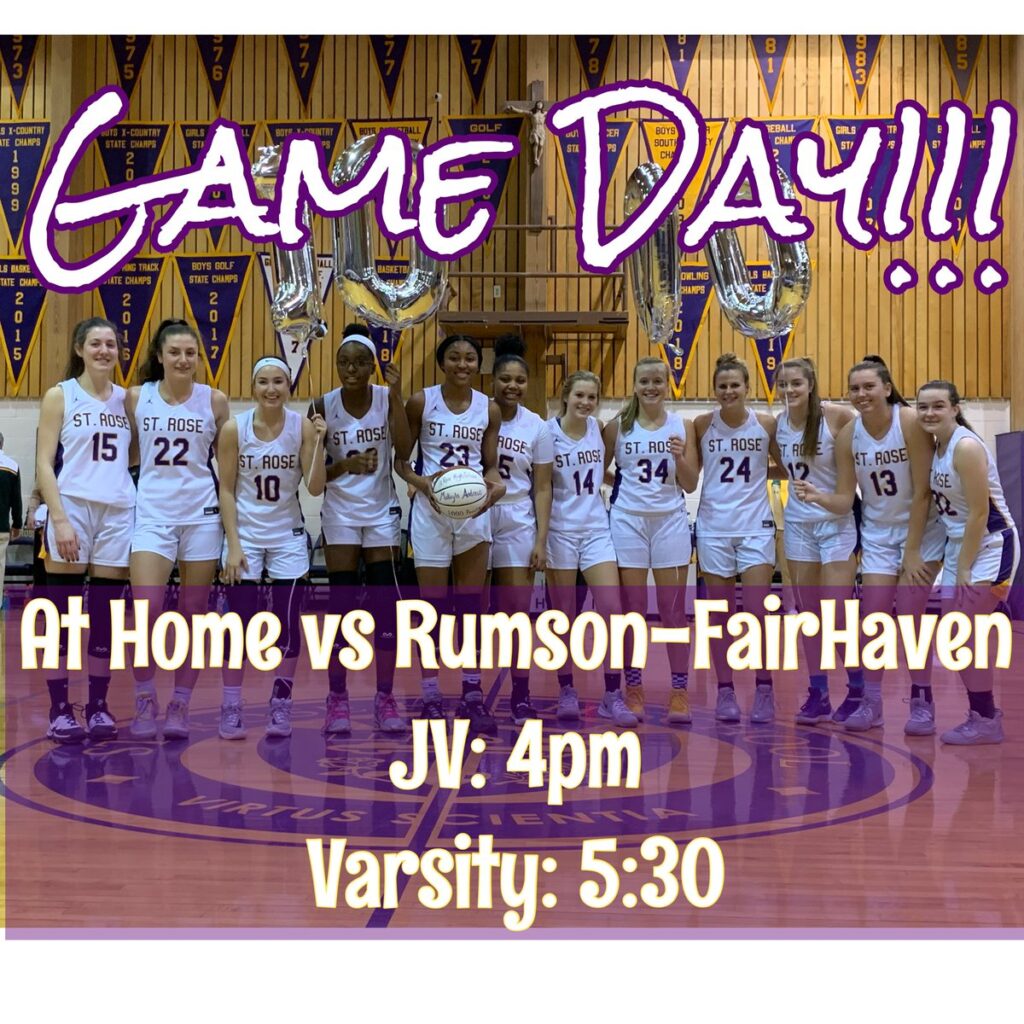 Tonight St. Rose will need to show up as the Purple Roses and not as individuals. Because if they don't, here is something that is real. They could become the 6th seed and worst maybe the 7th seed in the SCT. Something almost unthinkable when the season started. So tonight St. Rose has a lot of reasons to play for each other and if they do, they will come up roses . The big three "3" needs to become the big "12" tonight. The clock is ticking, the entire St. Rose team understands this. The question is do they know what to do about it… tonight ST ROSE NEEDS TO COME UP SMELLING LIKE YOU KNOW WHAT… 🌹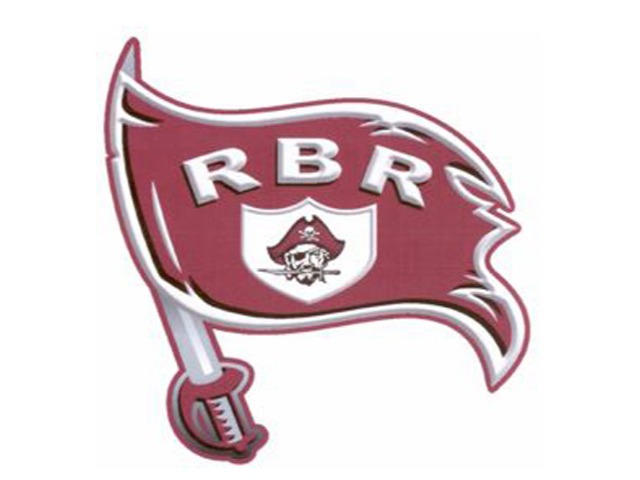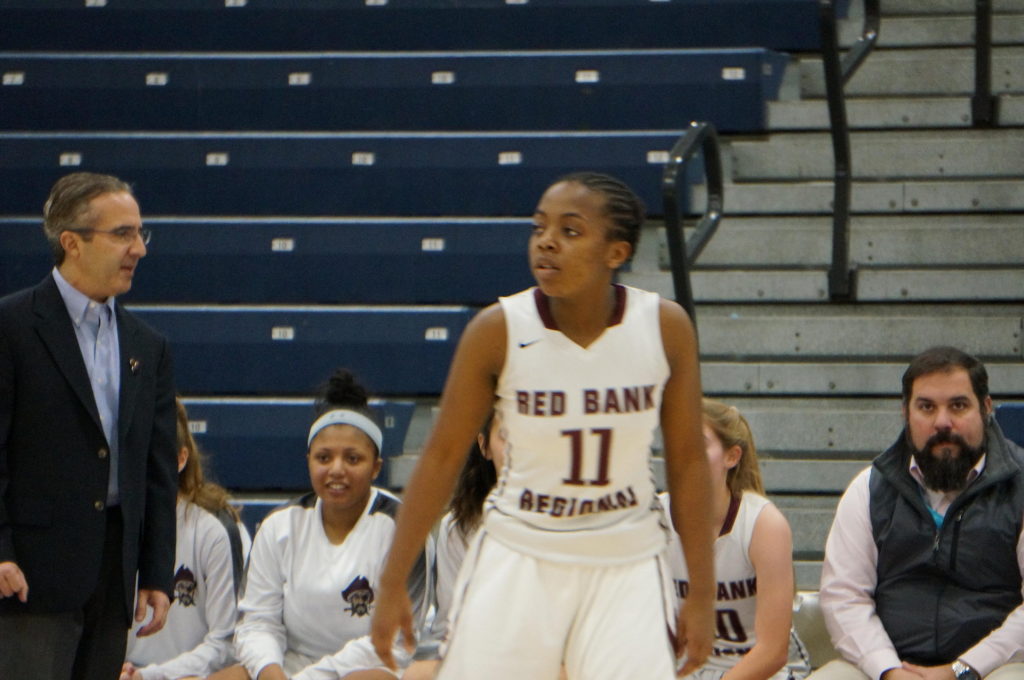 Red Bank Reg last year pulled off one of the biggest upsets in there history; beating RBC in the SCT. But there is an old saying "what have done for me lately" RBC has been crafty in there scheduling this year. They lost in the WOBM final. Then they did what many believed they'd never see, they made it into the State Top 20. They were cruising and many believed they could play with the superpowers of the Shore. They had taken one out last year and almost beat the state defending champ. RBR was quickly becoming the place where super powers go to die. But RBR found out, that not all super powers are the same. SJV went into RBR and dropped a nuclear bomb, they blew out RBR. In fact they lead by as many as 46 points. Coach Karpell called her troops off after the first two mins of the 4th quarter winning 77-31. RBR did have a face saving excuse.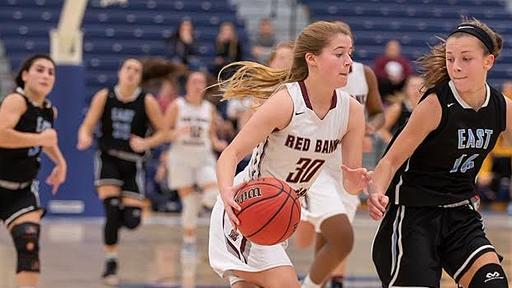 Star guard and giant killer Caitlyn Decker did not play vs. SJV. RBR bounced back nicely after the lost, winning 5 straight in grand fashion. But then there crafty scheduling caught up with them. They traveled to play well respected South Jersey's Wildwood Catholic. It was also a day after they blew out Middletown North. What started out as just another Sunday afternoon walk in the park ended in disaster; RBR lost 58-48. Just like that, there Top 20 ranking was given to Wildwood Catholic . Just like that RBR had lost its shine. Just like that there giant killer card was revoked and nobody wanted to hear about the old news anymore. Tonight RBR could start the process of making some new news. Tonight RBC could remind people they are having another great season under John Truhan. Tonight RBR could make people start talking about them again … tonight RBR must play a competitive or they are in danger of becoming called a flash in the pan. Tonight RBR can prove they are the real deal and worthy of a return to the Top 20 and all the hype that surrounded them … WHICH SEEMS SO LONG AGO👊🌤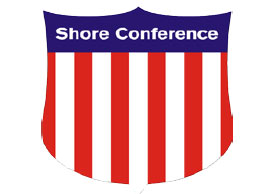 Two talented teams, led by outstanding coaches, with star players are at the crossroads. Nothing comes easy in the Shore Conference, everything must be earned. Tonight like it or not… is put up or shut up time. Tonight at about 8.45…somebody is going to feel real good about there teams or move to that dark place called… DOUBT!