THE SCT CHAMPIONSHIP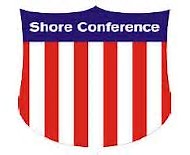 COACHES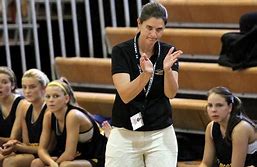 DAWN KARPELL – SJV– She is one of best in the business. She plays the best competition and nobody develops players the way she does. Her teams always play hard and are always prepared. She no question has seen it all. There is nothing she will not be prepared for tonight. Once again in the semi Final she proved her late game  brilliant as a coach.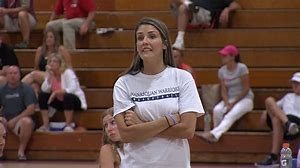 LISA KUKODA- MANASQUAN– She is some ways has not gotten her due, because of her talent level. She has been a master at handling the chemistry of her team. She is excellent at changing defenses and in game adjustments. While not heavy handed, she controls her team and gets them to buy in to her philosophy.
HISTORY– First Meeting this Season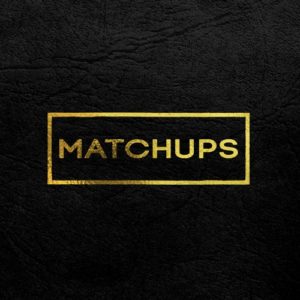 POINT GUARDS
SARAH KARPELL–
She is getting a reputation for making big plays with the ball, either with a big shot, pass or steal.  She is ICE at the free throw line late in games. She is an elite defender on and off the ball. There is no question she is the engine that makes SJV GO. She will not panic or crack under any type of pressure and late in games the ball will be in her hands. In the SJV press nobody is better at back tips from behind or reading air passes. She is down right gritty.
DARA MABREY
She was just named the Kerwin Award winner as the best player in the Shore Conference for 2nd consecutive year. She is trying to run down Tori Hyduke as the player of the year. She is the best two way guard in the state. She is the best closer in Shore Conference history and the ultimate competitor. She  intimidates opponents with her aggressive style and swagger. She is a deadly shooter and gets to the rim, where she gets her opponents in foul trouble. Her passing this year has been off the charts Everything starts and ends right here for Manasquan.
ADVANTAGE-
Make no mistake this is a interesting matchup. Both are tough cookies, as SARA KARPELL will not back down to Mabrey and Mabrey will not back down either. Both are the ulitimate competitors. Both have been in real high level games on big stages. Both have won a SCT Championship. Mabrey must score for Manasquan and Karpell must not worry about the number of points; but rather make Mabrey become a high volume shooter tomorrow night. Mabrey must try and disrupt Karpell and make sure her team finds her in there zones. Most importantly Mabrey must handle the SJV press.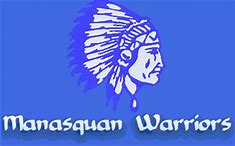 EDGE–
DARA MABREY
COMBO GUARDS
MADDIE DORING
She has had a 1st Team All Shore type season. She has been deadly in these three area's all year. She has knocked down three' against the very best and in big spots. She has elevated her ball handling skills, where she can slide to the point or lead the break. But her biggest asset is her ability to use her size and length to get on both sides of the backboard. She also is a problem in the SJV press because of the deflexions and opponents having to throw over the top of her at 6 ft. tall
CARLY GEISSLER
MANASQUAN- She has been the ulitimate teammate and role player for the past 4 years. She ha started the past 3 years and in these setting seems to always come up with a big shot or play. Her role is to take care of the ball and not make mistakes…she has played her role to a "T". While she doesn't look to create offense, she can and will make open shots and attack the rim when given time. She has made real personal  sacrifices to be part of the Manasquan recent run.
ADVANTAGE
Geissler is giving up a lot of size , quickness and length. She will have her hands fun with DORING. She would be wise not to foul if SJV runs DORING into the post. DORING must crash the boards and most importantly be very aggressive if this matchup takes place. GEISSLER must be prepared to be ready to score to keep DORING from roaming and helping on defense.

EDGE–
MADDIE DORING
SWING GUARDS
LOLA MULLANEY-
She often is not given the same due as other superstar players. She has been the good solider since arriving at Manasquan. Recently a blogger called her role player. I think that sums it all up. Mullaney is a nightmare matchup because of ability to knock down the three and put the ball on the floor. Now throw in the fact she is the best rebounding guard in the Shore and you got problems. She is also a master defender in the post and getting in passing lanes.
JADA "JA MONEY" BONNER
She is the total package. She plays with a real edge on both ends of the floor. She is murder on the offense glass and wreaks havoc in transition. But she is no once trick pony in the half court offense. She is a deadly shooter from the arc. Her ability to get to the rim is special and most importantly she is a finisher at the rim. Her passing skills are vastly underrated and her will to win is off the charts. She will need to prevent Mullaney from having a big night offensively. She must also score to make Mullaney work and get tired.
ADAVANTAGE
This game could be decided right her. Bonner is the one player that match Mullaney's size, length and quickness. She also can score point for point against Mullaney. But on the flip side Bonner will have her hands full with Mullaney and would be wise not foul. This is the ultimate matchup of stud talented juniors
EDGE–
LOLA MULLANEY
FORWARD
BRE BELLAMY-
She was the hero in the semi final. She has become an aggersive offense player in recent weeks. Now throw in the athleticsm and she is becoming downright scary these days. She is a offensive rebounding machine, that puts massive pressure on anyone with the box out responsabily. She has become a very reliable shooter and you must find her to 19 feet…ask St. Rose. She is a excellent defender, who runs the floor in transition, again putting serious pressure on her opponent. She will not be afraid to make plays off the dribble from the high post.
EMMA McMEMAMAN
Another under appreciated player as her value is not in a box score. She is an anchor on defense and seems never to miss a open layup. More importantly she will not hurt Manasquan with mistakes. She rarely misses a box out assignment and never takes a bad shot. She like Geissler players her role to a "T". She will be counted on to play a mistake free night. She must keep Bellamy off the offensive glass.
ADVANATAGE-
Bellamy's size and athleticism is a clear advantage. But McMenaman has limited responsibilities and should be able to focus on keeping Bellamy off the boards. McMenaman must be a offensive threat at times. This will prevent Bellamy from not roaming on defense to give help on Masonious and a driving Mabrey or Mullaney. This is a Matchup SJV must win
EDGE-

BRE BELLAMY
POST PLAYERS
SARAH FURCH
She is playing her best basketball these days. No question she is a major factor each night. She is scoring both in the post and more importantly in transition. She runs the floor and is willing to post big. She also is passing to teammates for spot up jumpers. She is all over the offense glass. Right now Sarah Furch is a serious matchup issue because of her activity. Look for her to step away from the basket and shoot or put the ball on the floor hoping for contact. She will have her hand full against Mansonious.
FAITH MASONIOUS
While everyone is talking about who the SHORE CONFERENCE PLAYER OF THE YEAR will be… make no mistake Masonious is in the hunt and right now for state Player of The Year, nobody in the state of New Jersey is playing better these days. She has done just about everything, eye popping passes to scoring and rebounding. She has been also impossible to stop in the paint, but has been just as deadly for the outside. She is playing on another level than everyone else these days.
ADVANTAGE
This is a interesting matchup if for no other reason, Masonious must not foul either in zone or man to man. But she cannot allow Furch to go uncontested to the basket. Masonious must be ultra aggressive on offense and when SJV  presses make great decision when flashing to the middle. Furch must not allow Masonious to live off the offensive boards. She must box out and let her guards rotate back to rebound. Furch, will need to follow Masonious to the three point line and expect help off the dribble.
EDGE-

FAITH

MANSONIOUS
THE BENCH
SJV-
RAHMENA HENDERSON –
She is basically a 6th starter. The amount of pressure she puts on opponents defensively is off the charts. She is a master at back tipping in the press. Now throw in she is one of the best in the shore at pushing the ball in transition. It was she that set up Bellamys, game winning three in the semi- finals.
KATIE HILL- The freshman has shown she is very comfortable in big spots. She will be looking to knock down jumpers if Manasquan goes zone and will not be afraid to attack in the SJV press. She will go all out regardless of the minutes she receives. She is very capable of turning this game around from the bench with a few big shots or plays
CHRISITNA WHITEHEAD– Look for this baby to come in the game and go hard as in to wear down the Manasquan starters. She too like Katie Hill will be aggressive and will not be afraid to make big plays if need big.
MANASQUAN
ANNIE MAKO
 If given the chance she will take and knock down open shots. She is a reliable defender and seems to be gaining confidence each game. She will no doubt need to take care of the ball vs the SJV press. She also will need to make great decisions on when to shoot and when to slow it down. She could be a major factor if foul trouble hits.
MACY BLACK– The freshman has played a role of resting the starters. But in her role she has yet to make a big mistake in a big game. She is a excellent ball handler and plays solid defense. Lisa Kukoda appears to gaining more and more confidence in the baby.
ADVANTAGE
Mako will spilt minutes with McMenaman most likely. If either is playing well, expect them to get the loins share. This is a big game and Mako will need to deliver regardless of her time on the floor. Black will just need to play smart if she if she hits the floor. Rahmena Henderson will be expected to pull serious pressure on Manasquan when she comes in. Hill and Whitehead will try and help SJV wear down the thin Manasquan rotation. Manasquan failed to develop a bench this season. Yet it has not really affected them all year.
EDGE–
HILL, HENDERSON AND WHITEHEAD

CLOSER– Manasquan has the best in the best business in Dara Mabrey. But Masonious and Mullaney have hit some many big shots late in games over the years, they fit the bill as well. Sarah Karpell and Maddie Doring will be ICE at the free throw line late… EDGE- MANASQUAN
50/50 BALLS– Both teams do a next level job in the area. Sara Karpell and Henderson are on a different level in this area from anyone else in the state…EDGE- SJV
LATE GAME SITUATIONS – Both these teams will no fold late. They both will be prepared to hold the ball if need be or trap if behind. Both will not panic and get a good shot if need be late in the game. They both understand clock and situation..EDGE- DEAD EVEN
WHAT COULD GO WRONG-
MANASQUAN-
If any of the member of the Tri Angle of Death gets into early foul trouble. Manasquan is in deep trouble. If either of them have a poor night, Manasquan's in trouble. If Manasquan role players don't take care of the ball its a WRAP
SJV-
If they have a poor shooting night and allow Manasquan to sit in the zone, they are in real trouble. If they can't score they cannot press and that's a real problem. If the Tri Angle Death all get rolling at the same time…this is a wrap in a BIG WAY.
OFFICIALS-
If the official crew is weak tonight. it could determine this game. SJV plays a very physical college style type of game. Mabrey is known for trying to create contact in the lane and if Masonious gets a tickey tack call early, its a problem This is a game where if either team gets a inconsistence whistle, it could change the game…One official I hope is on tomorrow's game is JIM DANELLA. Why? He will not try to make a big call and be the star.
WHAT TO EXPECT-
Both teams would be wise to expect the unexpected….SJV is going to press and press and press. Manasquan will rely on the decision making of Dara Mabrey in their press offense. On defense I expect Manasquan to play as much zone defense as possible. They will change defenses out of time outs and free throws. SJV is going to play man to man and trap all ball screens. Masonious and Mullaney will pound the offensive glass. Doring, Bellamy and Jada Bonner will do like wise on the other side. Finally look for both teams to try and get out and run on missed 3 point jumpers and turnovers. Manasquan must save their time outs for late in the game for rest and more importantly to slow down SJV. SJV wants as little stoppage of play as possible to wear Manasquan down.
PREDICTION
SJV will need to score to set up there presses. When they do press who will be on the other end to finish for Manasquan? Mabrey will be needed to handle the ball up front against the SJV ball pressure. While Masonious or Mullaney will be needed to flash middle for a pressure release. Leaving non scorers in the back line to finish at the rim. I believe SJV will  get to the free throw line and set up their pressure. Finally while I don't think physical fatigue will be a factor in the game….I do think mental fatigue will be….

SJV WINS THE SHORE CONFERENCE TITLE.
NBS SPRING DATES ARE UP