There really isn't any issue on who's going to win the B NORTH title. The only real discussion is which teams will make it to the SCT tournament and the state tournament. The chance of anyone outside of SJV winning the division is zero. SJV is the most complete team in the state. But there are some other  real storyines. Like who will finish 2nd, who are the best freshmen and who is tbe best player in the conference. RBR could find its self in not only in  the Shore Top 10 but the state TOP 20 as well.
St John Vianney is the overwhelming favorite to win B NORTH division. It's almost silly to discuss who else has a chance. SJV is ranked nationally and most likely will enter the season as the  #1 in the state. I doubt KARPELL would admit this. But based on history she would much rather be in a more challenging division. She has 7 D1 lock players on her roster. All 4 seniors are have signed to D1 schools. She has 2 of the best returning freshman from a year ago and one of the best incoming freshman she has ever had. Now throw in a PLAYER OF THE YEAR CANDIDATE and you have the making of some ugly nights in the making in B NORTH, courtesy of St. John Vianney.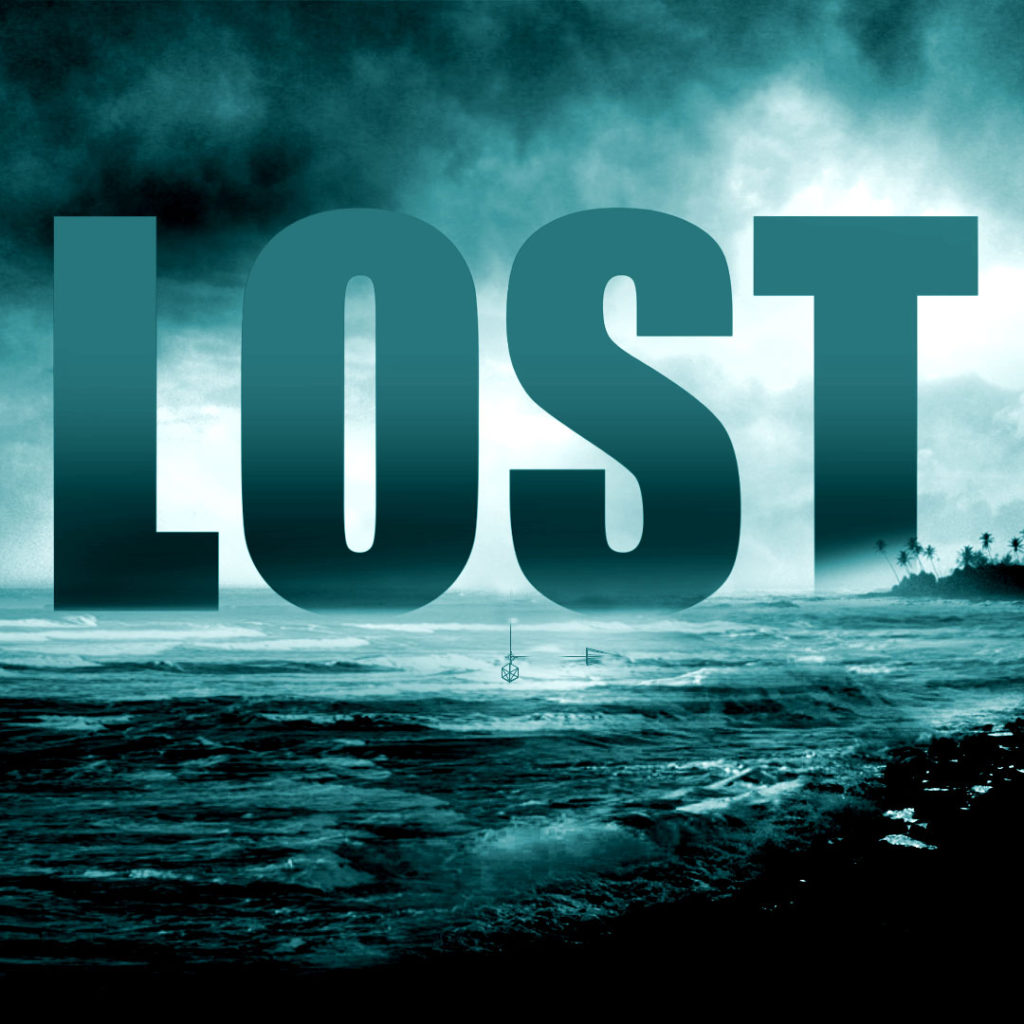 Maddie Doring was a big part of SJV'S sucess. The current American U freshman was a scorer and top notch competitor. Megan Fruch was a bulldog in the paint and reliable scorer and defender. Both will be missed, but this is SJV . They don't rebuild they reload and that's exactly what they've  done again
Head Coach- Dawn Karpell(TOC/SCT RINGS)
2017-18 Record
Overall- 25-3
A NORTH- 1st Season
St John Vianney is the overwhelming favorite to win B NORTH division, it's silly to discuss who else has a chance. SJV is ranked nationally and most likely will enter the season as the  #1 in the state. I doubt KARPELL would admit this.But based on past history,  she most likely  would much rather be in a more challenging division. She has 7 D1 lock players on her roster. All 4 seniors have signed at D1 schools. She has two of the best returning freshman in the state from a year ago and one of the best incoming freshman she has ever had. Now throw in a PLAYER OF THE YEAR CANDIDATE and you can have some ugly nights in A NORTH …Courtesy of St. John Vianney . The real goals for SJV are what they are every year…a TOC and SCT title..
SARA KARPELL -the Fordham bound guard is the backbone of SJV. She sets the tone with her grittiness and all out style of play. She can score or be a playmaker depending on what the team needs on any given day. She is a relentless defender and is a master at back tips,and lost balls. Her ability to make big plays on both sides of tbe ball, make her one of the best closers in tbe state. Her three point shooting just may be the key to the season. She may be the only player on this roster who is not replaceable. She has won just about every big Chip and game at the high school level..
RAHMENA HENDERSON- No player has given more or made more personal sacrifices for their team, than the Sam Huston bound guard. Henderson will do and play any position that she is asked to play. She is lighting quick and one of the most physical defenders in the state. Her ability to push the ball to score or create for teammates is next level stuff. She is one of the best rebounding combo guards in the state. She is a total gym rat, who is in the gym everyday. She is insanely unselfish and doesn't care about stats.  What she does care about is helping her teammates and she has done that by becoming a deadly three point shooter. She has played on every possible big stage . Nothing will shake her.
BRE BELLAMY- The William and Mary bound senior hit the biggest shot of the season last year in the SCT SEMI FINAL win over St. Rose. Now she will slip into a staring prime time role. Her ability to guard all 5 positions gives Coach KARPELL  tons of flexibility in using her. She is a top notch rebounder and physical presence in the lane. She has a lighting first step and causes real havoc in the lane offensively. He ability to crash the offensive board puts enormous pressure on opponents. She runs lanes in transition and will finish.  She has developed a reliable three point jumper. Now throw in the length trapping ability and defense in the post and you get the picture. A nightmare for opponents.
EMMA BRUEN- She is another player with real energy and  a real competitive nature, that SJV can run out on the floor. She got real time last year and those minutes should pay off this year. She is a sticky defender and is excellent at  harassing the ball in SJV's presses. She is a excellent ball handler and has developed a more than reliable jump shot over the summer. She can play either guard position and gives SJV more depth in there rotation.  She get better everyday gives the best team in the state, another talented guard for teams to worry about.
KATIE HILL last season was a member of the Hoop Group All Freshman Team. She came off the bench last year to provide energy and scoring punch. It was she that sent RBC packing early in there  match up last year with her deadly shooting. The 6ft Hill is a matchup nightmare. She can post smaller guards and take forwards to the rim. She has a college body right now. She was impressive all fall with her overall play. She will most likely replace MADDIE DORING in the starting lineup. So SJV should not skip a beat. She has played in big games all her life. The future D1 guard is looking to have a monster season. Nothing points to anything different.
CHRISTINA WHITEHEAD- she will hope to build on her successful freshman year, which saw her get real minutes and experience. She came off the bench  last year and provided real energy and quickness to the lineup. She is athletic with a college type body. She is a excellent rebound and scorer in the lane. She is a confidence three point shooter, who can on shooting runs. In transition she is a real problem because of  her quick jumping ability and timing. She is a more than reliable ball handler and defender. This year, her roll will expand and she will be ready. She played top level competition this summer and has been in the gym this fall. One of most well liked kids in the Shore Conference, who understands the word teammate. Expect a big year from one of last year's best freshman.
MIKAELA DRENNAN- she is quick aggressive guard in the mode of all SJV guards. Last season she played mostly SJV. But she spent the summer training and working on her shooting. This season she will get a real chance to display these improved skills. She will be real value in the SJV full court pressing defense.
NATALYA SPINKS- she has seen a lot of winning basketball over the years. The senior understands the SJV way and is a true program kid.
THE STAR
SAJADA BONNER is the most competitive player maybe in the state. When all the hype and politics are done and over, she just may be the best player in the state. You want shooting, you got it. You want grow woman attacks at the rim, you got it. What about elite defense and rebounding. What about high percentage shot selection. Anything you want she will deliver it. She doesn't care about stats, tho she does packed a box score. The only thing she cares about is her teammates and winning. It's way she stayed at SJV and played JV and didn't start until last year. The bigger the stage, The bigger the performance. She is the total package and big time closer and finisher. But more than anything else, no player in the state shows up the way she does, game in and game out. She will attend two time Sweet 16 and Nationally ranked Quinnipiac University. JA MONEY just may be the state of NEW JERSEY'S PLAYER OF THE YEAR, when all is said and done. She is a star among stars and ready to wreck havoc on everything in her way,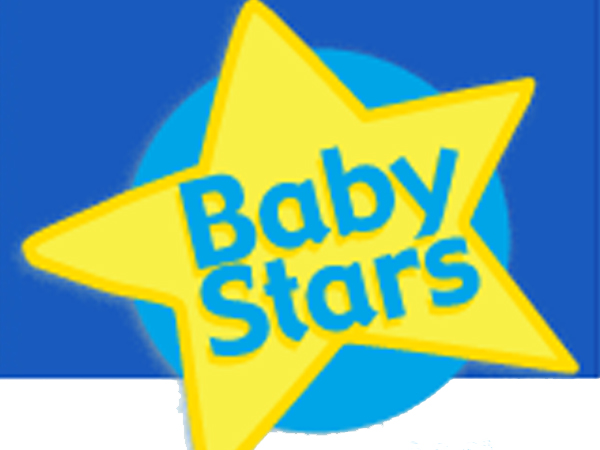 The SJV babies are all future Division one players. They all will have a impact the first day they put on a SJV uniform
MADISON ST. ROSE- She can make a case as the best Freshman in New Jersey. Her  versatility and basketball IQ is off the charts.  Her  vision makes her one of the best passes  in translation for any player regardless of year. Her ability to get in the lane and score or find teammates is already next level. She is the best prepared defensive baby in the Shore. She can knock down three's and is a physical presence . She will have a major impact this year…This is the real deal on every front. A future mega star.
MEGAN CAHALAN- she is the best young Forward in the 2022 class? I don't know but she is in the conversation. She has elite hand and finishes everything at the rim. She has  the ability to step out and shoot three's. She is extremely mobile at 6'1″ and with a big body. She will fit perfectly into the pressing SJV style. She can defend without fouling and will  be a major factor in SJV's post rotations. The bad news for the rest of the state is that she is a total gym rat…FUTURE ALL SHORE STUD.
ASHLEY O'CONNOR –Rounds out this outstanding  class. She is a excellent defender who can play  all three guard positions. She is deadly shooter with a nasty mid range game. She can finish at the rim and handle the ball. She will be another athletic talented future D1 guard. Her three point shooting will be a lovely additional will her awarding winning personality.  Her speed in quickness is taylor made for the SJV PRESSS….the rich get richer!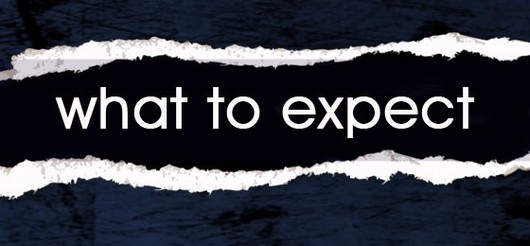 There will be nothing new this season. Coach KARPELL will play the toughest schedule in the state. Then she will give every player on the roster a role. They'll be no pony minutes given away. You play in the blowouts and you play in the tough games. The rotation won't change with the competition. There will be no stat padding.  What there will be is the best conditioned team in the state. They will wear teams down with their pressure and deep roatation, while putting major pressure on your transition defense. They have shooters at every position. They have the ulitimate players at every position and they have that woman on the sidelines. She works officials and her team like a fine tune machine on game night. Her biggest strength may be her ability to block out the distractions and jealousy that surrounds her program. It's also why at SJV they play for CHIPS NOT WINS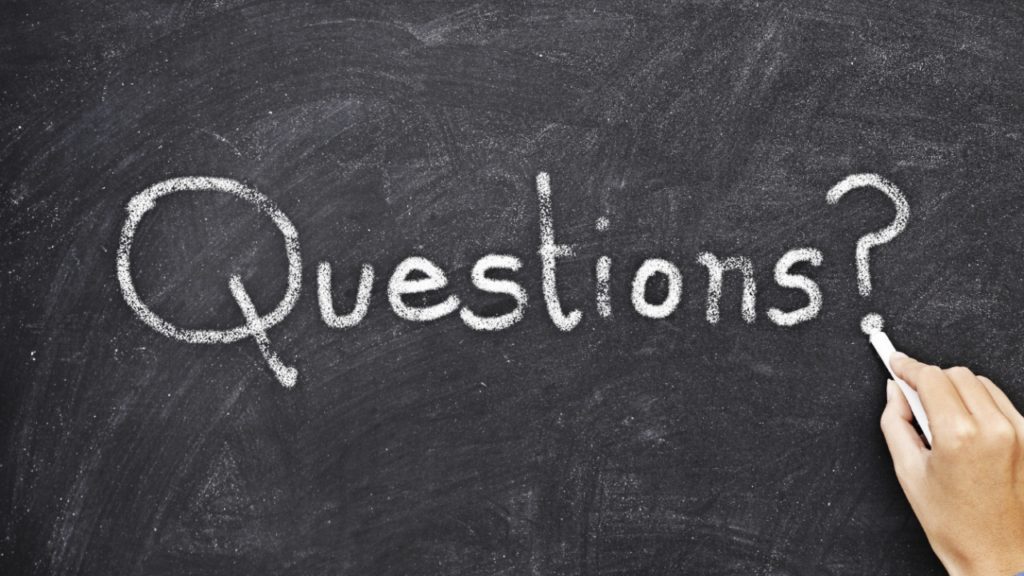 There are some real questions for this team. Like does  Coach KARPELL watch Dancing with the stars? Does Big  Frank really drive a  Volkswagen?  Did Drake really invite the team to his music studio? and will they find a way to keep the pizza warm at SJV home games. These are all serious questions, that must be answered.  Folks seriously, there are no questions just answers with this team. If I were worried about anything, it would how to keep a senior team motivated during the regular season, who has won so much.  What happens if SJV is having a poor shooting night against a top team with elite ball  handlers. There are some saying SJV is going to be a jump shooting team, at some point they'll be off. Folks have you ever seen a KARPELL team that is one  dimensional? Let's me honest that sounds silly. The only real question is can SJV hold it together after the first big lost and everyone who has been  secretly rooting against them goes ….there overrated! By the nobody that plays SJV schedule is going  undefeated. If anything the mental fatigue will get you at some point…EVERYONE IS CHASING SJV.

The real story in A NORTH is who is coming in second place and how teams can get to the TOC and the SCT. RBR has the making of a team that could flirt with a Top 20 rankings. They certainly feel they have a chance to finish behind SJV. Colts Neck, lead by Camryn Foltz could think they have a chance. Neptune has a storied history and may want to prove to everyone they are still relevant.
Head Coach- John Truhan(SCT RING, HALL OF FAME)
2017-18 Record
Overall- 17-11
Conference- 6-6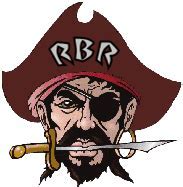 Remember when RBR was the team you wanted play on parents weekend, Homecoming and Alumni weekend? They were such a fun group to have around. But since RBR has hired JOHN TRUHAN, they have become party poopers and nobody wants them around. Coach TRUHAN created a culture of winning and competition. He has his kids playing  year round. But more importantly buying into being great and having real expectations. This is a program moving faster than lighting and last year's HOOP GROUP COACH OF THE YEAR….has a town and a team buzzing. Regional returns there big three….and 900 POINTS!!! They also have now tasted real sucess going to the State semi finals in there group and taken on the big dogs. Last year's run in the state tournament included a win on the road over Chatman. There were many first  last season and RBR is looking to do more damage this season….like maybe a TOP 20 appearance.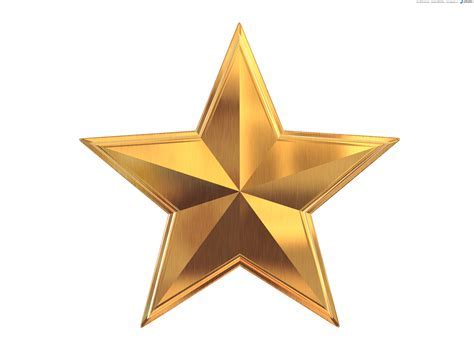 Meghan Murray known for her defense, she scored 430 plus points last year and over 35 threes for Coach Truhan… Her wing span creates havoc and an insane amount of deflections that lead to easy transition baskets. NOBODY saw this offensive outburst coming which complimented her defensive presence. Murray, will be making her case for ALL SHORE THIS SEASON. Her physicality at times overwhelmed opponents. She is in elite condition and plays with mega confidence.  She also seems to relish big games like her 15 points vs SJV. She had highs of 27 points, 8 rebounds, 7 steals and 5 assists. To put bluntly Miss Murray delivered the good all year. But what everyone may be missing, is the senior may take it a step further this year. Since the arrival of Coach TRUHAN her scoring average has gone from 6 points a game to 15 points a game. Her rebound totals from 1 a game to over 4 a game….she's done all this in a year's time. So we could be looking at something off the charts after having a year under her belt in the TRUHAN system. A nice though if you are a RBR fan.
CHOLE TETER-is she the most improved player over a two year period? Who knows but she has a strong case. Last year out of nowhere she was turned into a 1St Team HOOP GROUP ALL FRESHMAN  team member. She stepped in and made game winning shots at the buzzer and game winning decisions throughout the season especially during the state tourney run all the way to the semis… she  scored over 200 points and was the second leading rebounder as a freshman? She is a talented defender and passer, who has embraced the RBR system. So what's  next for Teter as she has gotten stronger, grown and become a better shooter and ball handler? Here is what's next, another year in the system that has allowd her to shine before her D1 career begins.
CAITLIN DECKER- you want a surprise and someone that ran the offense like she has been playing for three years rather than learning the nuisances in THREE WEEKS. She was one of the best Freshman in the Shore. She had a real case for ALL FRESHMAN She was special from the start of the season to the end.. she scored 270 points and had a boat load of steals and assists. A jet with the ball and without this season could even be more  dynamic. Decker pand Chloe form one of the best young backcourts in the shore and the state. How good was Decker last year? Try just under 10 points a game(9.7), 38 three's, 45 assists and 3 rebounds a game. Now throw in the magical preformance of 15 in the upset road win over RBR and you get the picture
AMELIA MENDOLLARMEDOLLA– Now let me introduce you maybe the most important player to the RBR  show. Medolla could be the missing piece and has the potential to be the best shooter and play-makerS on the floor on any given night. She also is a top defender. Her IQ and work ethic cannot be questioned. She will also bring a edge and toughness. This fall she  was spectacular running the show for RBR in the fall league. She is triple treat as she can pass, shoot and handle the ball vs real pressure. She just may be the person to help RBR get to elite status in the Shore and maybe a Top 20 ranking in the state.  A gym rat that improves by the second, this could  and should be special. Word is that she has made a difference already and has raised the bar in the new culture Coach Truhan has introduced
EMMA MORIARITY (sophomore) will hold the fort in the middle…she has had an productive summer and fall and will step in and start in the middle. She has learned the system and is the definition of unselfish. She will be a big part of anything that happens this season.
ABBY BYNOE AND MIA CONTINUE-The jr and sr showed their importance by providing key  and valuable minutes during the state run . CONTI played more minutes than some of the starters last year at times and comes in this season with length and range. RBR's  run in the state tourney last year would not have happened if it was not for CONTI covering the other teams best players and stepping in for players in foul trouble..BYNOE has had a great summer and fall similar to CONTI her length and range have complimented her drive and defensive presence.
MIA STRAND(SOPH) could be the best shooter in the program with unlimited range. She played mostly against zone schemes but has expanded her game and ability to put the ball on the floor. This fall she was twice player of the week. She is a young lady that could a dangerous weapon before the season is over.
MAGGIE JELLEY-(SOPH) another young guard that may develop into a program. She is not afraid of work. She is athletic and tough. If she learns the system and continues to work RBR will have another talented guard to count on.
LULA ATTIA-(Soph) is recovering from ACL. She was first off the bench when she got hurt last year. She will provide real toughness around the rim. She has shown a willingness to rebound.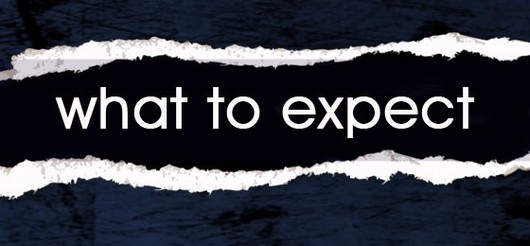 This team has real weapons on the offensive side of the ball. They have players who can shoot the ball and more importantly pass. There system hides their weakness and they play excellent team defense. They play like a old blue collar team in that they fight you for everything. They also have been the TRUHAN system for a full year. This will no question have impact. They have a deep enough bench to handle foul trouble and  fatigue. Last year was a big start for a team that was suppose struggle big time. Now they are a team with real expectations and with that comes pressure.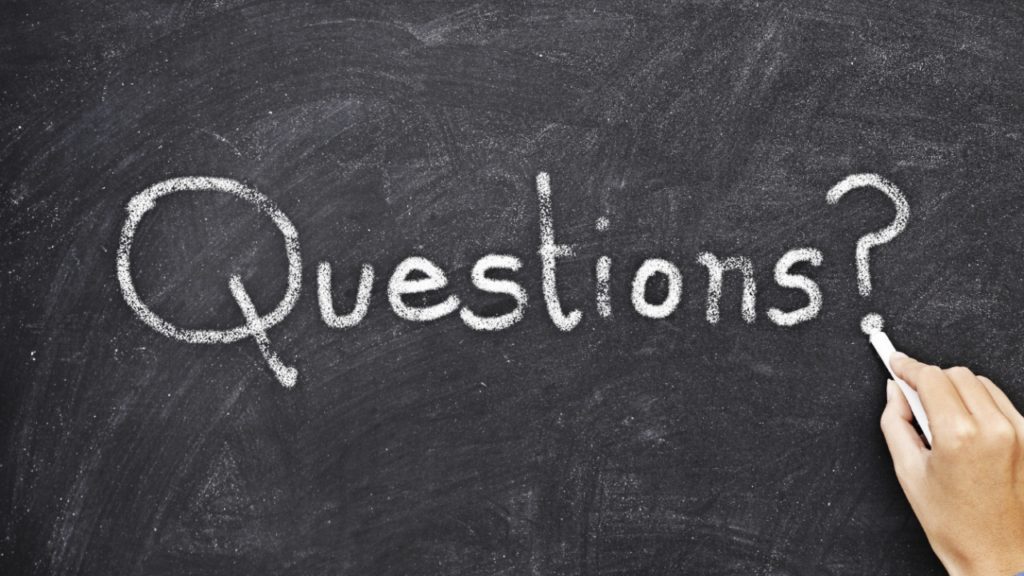 Size is a real issue for this team, when they step up in competition. Rebounding also most be a concern. A bigger question is who is running the point until Medolla shows up? And  how much time will it take for her and the team to adjust. These are serious questions for this team. But the biggest concern RBR fans should have is this, can this team get to the next level as a group? That will require making a serious run at the GROUP 3 State title. Last year's semi final run was great, but it's so last year.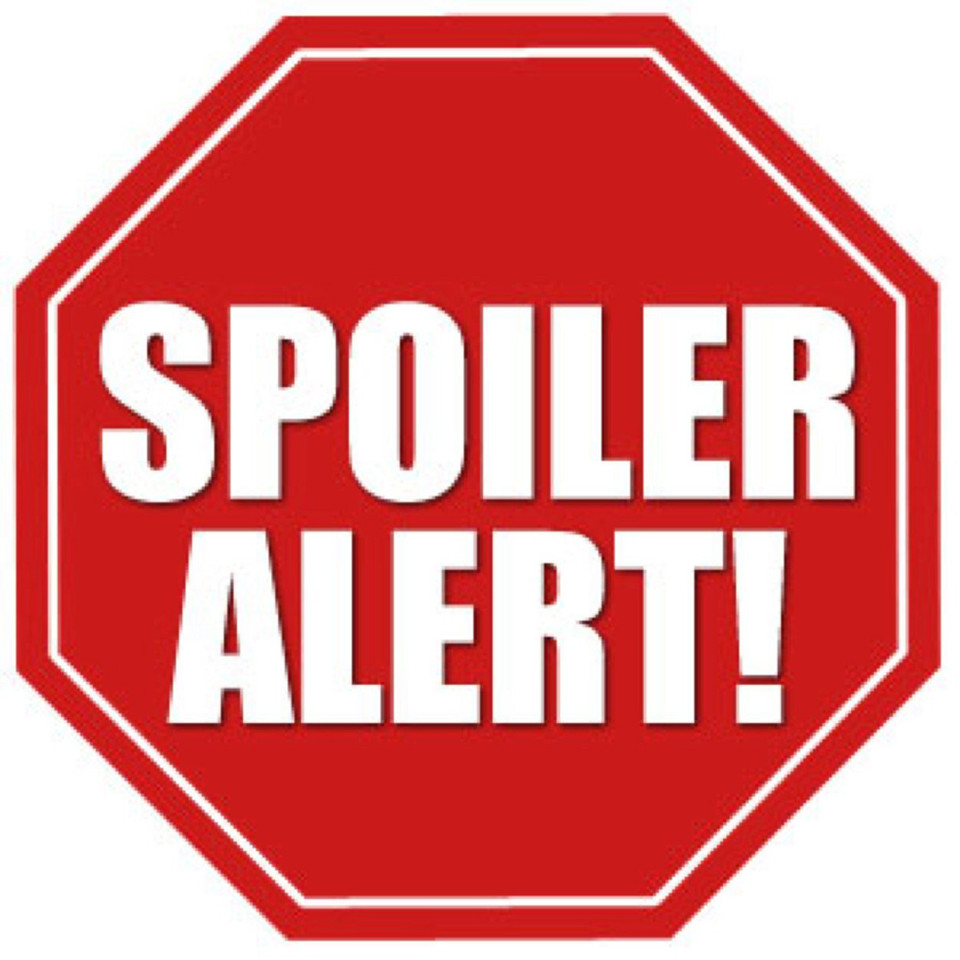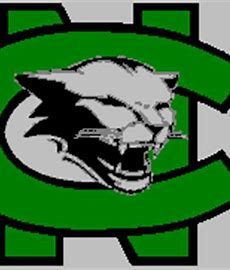 COLTS NECK  is the team RBR should fear and hear is why. Camryn Foltz will be the best player on the floor every night in the division except when she plays SJV. While her team is young and inexperienced. Foltz is capable of huge nights. What should really scare RBR is if FOLTZ stakes her team to a early lead, because Colts Neck has known to literally hold a ball with a lead. The turtle routine could create some stressful moments for RBR. Sophmore  JESSICA THESING showed real bright spots last inculding having double figure scoring games. She saw lots of minutes and should be able to give FOLTZ some support. THERSA MARSH is a hard worker who can make shots. If teams double and triple team Foltz Marsh can may them. It will be vital for all the inexperienced players who are getting time to adjust quickly if Colts Neck want surprise everyone.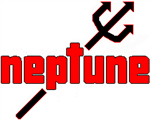 NEPTUNE most years are talking about championships under John Brown. That will not be the case with SJV in the division. But many are sleeping on two things. JOHN BROWN is one of the best coaches in Shore history and one of the best in the state. He teams always seem to surprise people. Last year the talent at Neptune was not what it bas been in the last. A bigger problem this year is All Freshman and mega star Makayla Andrews has taken her talents to ST. ROSE. Leaving Coach Brown without a true go to player. What coach Brown does have  two of the best Freshman in the Shore entering his program. Both are future All Shore type talents AHJANAE YOUNG is strong and athletic, she has the chance to be an elite scorer. She is quick and a serious problem off the dribble. Her follow Freshman AMAYA EVANS just make be the fastest player in the Shore. She is lighting quick and an excellent on ball defender. Once she becomes a consistent Shooter, she will be virtually impossible to defend. Both these player have D1 ability. Returning Sophmore  Le'Ana Brown is a real talent and showed real flashes as a freshman. In the ten games she played, she scored between 6-10 points in 7 of those games. She is an excellent ball handler and shooter. Keeping her in the court is huge. Neptune get a huge lift with the return of junior 6'1″ forward Sophia Yevchak, who missed all last year with a torn ACL. Yevchak got valuable minutes as a freshman. She also had a productive summer. Her size and shooting will be a welcomed mightily. She also will provide some rim protection. Junior Macey Bracett, is Power athletic force under the basket. She is a willing rebounder and can score. Bracett is a warrior and will fight opponents Tooth  nail for  every possession. She has enough talent to land on the All DIVISION TEAM. Neptune maybe win the division but make no mistakes enough parts are in place for a very nice season. This group played together all or fall and seems to be embracing team first.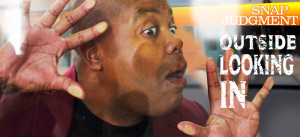 WALL had a surprise season last year and pulled off the biggest upset in recent Shore basketball when they knocked of RBC. This will be a rebounding year after losing there two best  inculding do it all, Lauren Karabinplayers to graduation.
MIDDLETOWN NORTH beat their rival MIDDLETOWN SOUTH last season and had a surprise season. They will be hard pressed to  duplicate that this season after being hit with graduation
OCEAN AND MATAWAN will look to surprise everyone and fight there way to the top.
2018-19 A NORTH PRE SEASON AWARDS
Coach of the Year- DAWN KARPELL- SJV
Player of the Yesr- JADA BONNER- SJV
FRESHMAN OF YEAR- MADISON ST. ROSE
2018-19 A NORTH PRE SEASON ALL DIVISION 
THE SJV STARTING FIVE
CAMRYN FOLTZ- Colts Neck- Jr
MEGHAN MURRAY- RBR- Sr
CHOLE TETER-RBR- Soph
MACEY BRACETT-Neptune-Jr