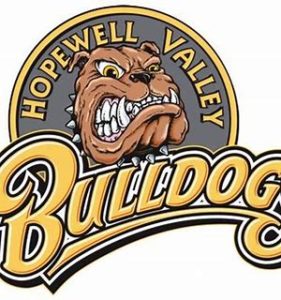 I have coached kids at the D1, D2 and D3 levels. I have coached kids that have gone on to play in the NBA. These are young people who made real sacrifices along the way. None had any guarantees when they started. It's a roll of the dice when you chase a dream. It's satisfying for a player and their family when they do fulfill their dream. In the case of ALEX MUMMERT I NEVER BEEN MORE HAPPIER  FOR A YOUNG MAN.
I don't do personal training, working with a kid once a week doesn't give me the satisfaction of watching a kid develop. I have personally trained 3 kids over the years one on one. So when a women approached me and told me her brother in law a D1 coach, told her to contact me. I gave her names of other coaches who do personal training. But she insisted and asked if I would do one session. I told her I would think about it, but then she showed up at NBS with her son and asked again. I finally agreed… you see CHRISTINE  MUMMERT doesn't take no for a answer and she expects her children to work and earn everything and that's exactly what Alex Mummert has done the last 4 years.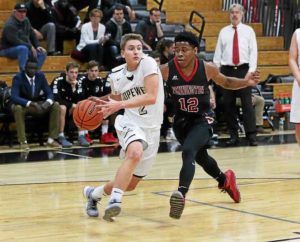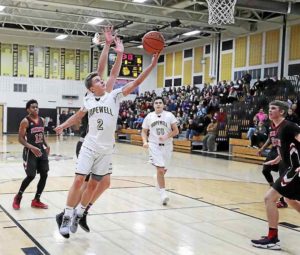 Alex is the hardest worker I have ever seen. I've never seen a player with his commitment….EVER at any level. I remember my first workout with him. I tried to grind him up so he would never come back…it didn't work. You see Alex Mummert is a young man with a real desire to be the best version of himself. I have never seen a player make the improvements he has made over the years. Folks I don't want to brag but I have coached some very talented kids over the years. But don't ever compare any of there work ethics or improvement to Alex Mummert, it's a insult to them by doing so. Alex Mummert is a 6 day a week guy, a guy who wore a weight jacket for two hour workouts, who charted every shot he took in a book. While  shooting thousands a shots a day and not blinking a eye.  By the way I have also coached a few great shooters in my day. Players who have gone on to play in the NBA and Alex Mummert my friends is the best I've ever had. I have disappointed a few angry parents over the years. They ask me, why I only train Alex? It's simple because nobody else has his ability to ALWAYS SHOW UP EVERYDAY without exception. We're been a team over the past years. He works, I show up, it's that's simple.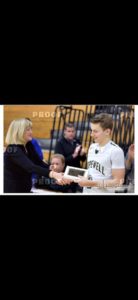 Last year Alex Mummert missed the entire season with a broken hand. It was disappointing for somebody who had prepared with such a passion. Not only couldn't he play but he couldn't train. He was in a tough spot. But he got in the weight room and also took his rehab seriously. Its why he was able to return this season. In the fall Alex was beastly in every area of the game. He gave it to folks off the dribble, he gave it to them with deep jumpers and he dropped dimes. Anyway they wanted it, he gave it to them. Alex Mummert's hard work over the years was about to pay off, not just for him but for his Hopewell team as well. Not everything over the years has been easy for Alex Mummert, I am hard on players and no player had it harder than Alex. But he allowed me to coach him. He allowed me to wake him up every Saturday and Sunday at 7am to shoot a hour before his two hour NBS session. He allowed me to make him drive a hour plus to HOOP GROUP for a Friday afternoon session. He took the film sessions where the  criticism was harsh and nothing was held back. Alex Mummert has paid the price but he has been rewarded.
Last night the CVC Conference had its season ending awards. All the players from the conference sat in a room. They ate and chatted, but the real reason they were all there, was to see who would be honored with the season ending Awards. A year ago Alex Mummert would have been happy to just be in the room. But this year, his Hopewell team is one win away from tying the school record for wins which was set in 1968. His team has had too many first for me to list this year. Alex Mummert has become the leader of the Hopewell team. He has done so by being a REAL teammate. His best friend Robbie Wiley was named 2nd team ALL CVC and his coach was named COACH OF THE YEAR. Alex has always played the game the right way, even when it was not to his personal benifit. He has always wanted to win with his childhood friends, there friendships are real and he cherishes them….they are his buddies. Its why, last night when he was named …FIRST TEAM ALL CVC…I'm sure they were all smiles. As for me,  I saw all the coming. I saw in the summer, fall, winter and spring for the past four years. I saw it when Alex had to overcome injuries the past 2 years. I saw it in his heart, because he has the heart of a WARRIOR…. he chose to be a survivor not a victim when misfortune hit him. He refused to ever fail or give up..THATS WHY HE IS FIRST TEAM ALL CVC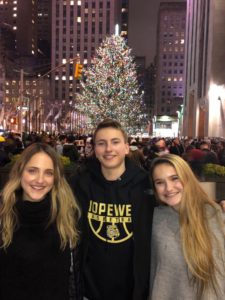 When it came time for Alex to pick a college. He had to make a few decisions. Like first his family was moving west. Did he want to move west for college or stay east. Both his parents are from the west coast  originally. His older sister Mia is a junior at  Loyola Marymouth  in LA. His younger sister Chloe  a sophomore at Hopewell Valley, will move out west to finish high school next year.  So it was natural he wanted to move west for college. The first thing I asked Alex was did he want to play D1? His answer was just what I hoped for, he said he wanted to play at a school where he liked the school, coaches and Campus. So he went west and visited  D1, D2 and D3 schools and when he came back and it was a wrap. Alex Mummert only wanted to attend one college. That college was one of the best in the country….CHAPMAN UNIVERSITY and they don't do backroom deals. Everyone walks in though the front door or not at all. Alex was forced to wait it out like everyone else, regardless of his athletic talents.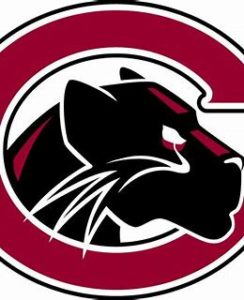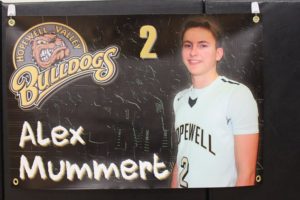 Alex Mummert is no longer waiting. HE WAS ACCEPTED TO CHAPMAN UNIVERSITY . The rest of this story was academic, because it was the only school that was in his heart. When he hits the floor next year the Chapman staff will be in for a real surprise. They will know  immediately, he will be the most skilled player in their conference. How do I know this? In 25 years of college coaching at EVERY LEVEL, he is the most skilled player I have ever seen( that includes NBA PLAYERS). His shooting range is flat out insane, they will laugh when opponents learn they must pick him up at half court. They will be shocked a 6ft white kid from Hopewell can dunk. But what will shock them the most is his beautiful soul. They will be amazed by his goodness and the respectful attitude, he has for all. They will be shocked how coachable he will be. His parents Serge and Christine gave him the support all kid need. But they allowed him to grow. They gave him the keys to the vehicle. Then said…DRIVE and he did all the way to greatness. Chapman will be as proud as his parents are that….HE IS WEARING A CHAPMAN UNIVERSITY UNIFORM….Congrats to a real BALLER AND FIRST CLASS FAMILY.

NBS UPDATE…accepting applications NOW