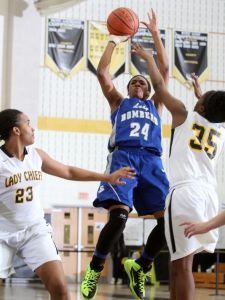 Today I want to get outside the Shore and talk about a young lady that should be a inspiration to us all. She attended NBS for 3 months in the fall every weekend. I barely knew who she was during that time. She was a quiet kid, who never missed a session. This hard work paid off for her this high school season. She led her high school team to a wonderful season. She is also somebody that colleges coaches I know will discover TODAY…. after I am done you will understand why.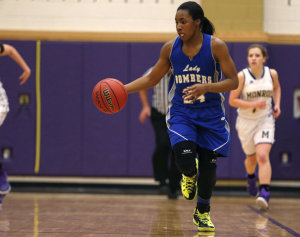 I went about 10 weeks before I  knew Isi Enahoro name. It only took me one weekend to understand she was special. If you don't know anything about NBS…know this; the talent in the gym can be overwhelming. One of the first questions college coaches often ask me about players is this  "does she go to NBS". What they are really trying to figure out, is if that player can play against top competition. They know if a player stands out at NBS, most likely they are very talented. This year NBS had 34 confirmed D1 players in the gym. That just the ones who have offers or have signed with a D1 college. … I have long said, NBS is a way to make your bones. ISI ENAHAHORO of SAYERVILLE HIGH SCHOOL proved me right, even if she had to work harder than most to do so…
THE CONVERSTATION
I was driving to NBS one Sunday with my daughter. She said " Dad you need to move Isi Enahoro to another court and change her match up" My response was "who is Isi Enahoro ?".  She said  "the girl from Sayerville High School". I said  "I don't know her, she laughed and said dad you say goodbye to her and her mom after every session. I said  "oh her mom drives the nice car, she been here all fall" We both laughed because my daughter knows I don't remember names just faces. But what hit me right there was that Isi had to be a kid who was interested in getting better…not attention. Because the truth of the matter was,…she rarely was she on my court. I also hear 100 times a day… how good some player is suppose to be…
THE COMMITMENT
I can give you a list of kids who have left NBS because of a lack of attention. I have seen kids upset because they want to be part of the main court. I have  seen kids leave NBS because they feel slighted. In a settings with so such talent, a kids ego's can be easily  bruised, and often the parents of these kids seek safer environments that work just as well for their kids. I have seen it all in my 15 years, but one thing everyone does at NBS is earn it….and WE DON'T CARE WHO OR WHAT YOUR REPUTATION IS…. Nobody is given special treatment. Nobody is bigger than than the program. It works for some and for others it doesn't. Isi Enahoro did the hardest and most underrated  thing in basketball…SHE SHOWED UP EVERY DAY. She did this despite nobody giving her warm fuzzes or making her feel she was important…that my friends is not only tough for a young person, its painful at times.
THE DRIVE
It was a Sunday, that Isi Enahoro moved up with the big girls and she blew me away. I saw this awkward looking shot that went in every single time. I saw this athletic  and quick player who could get in the lane anytime she wanted…against anyone. But it was her defense against such talented players that  froze me. Isi blew me away with her competitive nature. But seeing her doing this against players already committed to D1 schools WAS SHOCKING. On the ride home I told Candice "she is one of the best young wing players at NBS. In her own special way Candice told me " Dad I have been telling you that about her for 2 months, but you wouldn't listen" Candice was right this young lady was special.  But it was her work ethic that really threw me off, she never complained about not being with the Top 20 girls (all D1). She just showed up and did her job…she worked hard and focused on getting better. When the NBS session ended I reminded all the kids those who have been dedicated they would shine this year. Because its a fact, NBS kids always get off to great starts in their high school seasons…I wished Isi good luck in her high school season and went back to following shore basketball.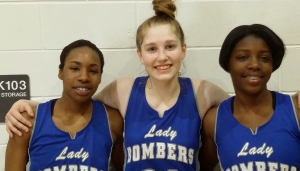 THE NEWSPAPER ARTICLE…"ISIS DID WORK"
I woke up on December 21th and there was a newspaper sitting on my desk, it was opened to the Star Ledger sports page. There was a note attached to it…"Isi did work" It was an box score from Sayreville's first game of the year. Isi Enahoro, the girl whose name I never learned, had 24 points, 5 rebounds, 5 steals and 5 assists in an upset victory over Bishop Arh. I thought to myself this kid is on a mission. I watched Isi from a distance all year, as she scored 23 against Piscataway the County Champs, 22 points vs. Hillside who plays RFH in the state semi-final tonight. I noticed the double figure scoring all year, as she leading Sayreville in scoring. I noticed the steals and the rebounds. I watched as Gregg Lerner wrote about and put highlights of her on MSG (https://www.youtube.com/watch?v=DXUFZj7Iutk ).  I watched as Chris Ryan wrote she was one of the best sophomores in New Jersey (http://highschoolsports.nj.com/news/article/7312459576577774319/girls-basketball-state-tournament-preview-the-future-sophomores-and-freshmen-to-watch/ ). Isi Enahoro has arrived people and she has arrived because she understood it's about getting better not attention.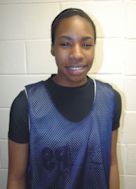 WHY  COLLEGES COACHES WILL KNOW HER AFTER TODAY
So here is why Isi Enahoro WILL be known by every college I KNOW TODAY. Coaches, do you want a kid who is willing to work? Do you want a kid not looking for special treatment? Do you want a kid who is a competitor? Do you want a kid who is a great student? Do you want a kid who is as athletic as any kid at NBS? and finally do you want a kid who just keeps getting better and better? If you want all that and you value my opinion let me say this…Isi Enahoro is a kid you can not just win with …BUT YOU CAN WIN BIG WITH….DON'T MAKE ME SAY I TOLD YOU SO….because Isi Enahoro is the real deal folks and I may not know her name but I know her game…and that counts way more.
THE STROM CALLED THE SHORE STORM-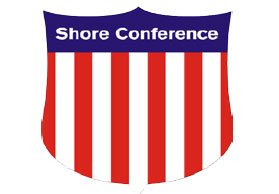 The Shore conference is rolling and I mean rolling though the state. Now this is not really that surprising if everyone is being honest. But what is most surprising is that it the teams that really get much attention that is doing all the surprising. The Shore's record right now not counting head to head matchups…19-5. I could have missed one…one way or the other. The bottom line is this…the shore is flexing their muscles BIG TIME.
GREAT GAMES TODAY…
RBC VS NOTRE DAME…That bracket is insane
HOLMDEL VS NEPTUNE…WOW Shore battle of the baby stars
MARLBORO VS COLTS NECK… Colts Neck is rolling and Marlboro has been wearing the glass slipper  all year
Coaches sorry cheat sheet tomorrow…too busy shoveling yesterday…Kessler@hoopgroup.com if you are trying to get the previous sheet. He will send new one out tomorrow….25 new names…10 new D1 locks added