Yesterday I gave you a peek into a few impact Freshman and a Shore Adopted Player. Today I will give you one more small peek. There are two names on this list that you will recognize as their parents are two of the very best coaches in New Jersey.
FIVE 8TH GRADERS TO KNOW…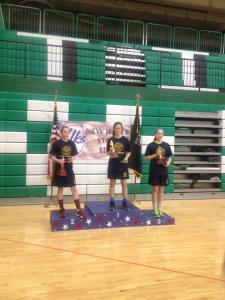 SARA KARPELL- POINT GUARD–5'5″ I saw her mother play in college and her  toughness reminds me of her. She is very aggressive and plays with a lot of energy.  She showed this in the high school fall league and there's no question she will be able to compete with the top competition. She has very good court vision as she will hit cutters and penetrate for drop off passes. Her upside is huge because she's becoming a rapidly improved shooter through her work with Beth Chambers. She'll have the luxury of practicing against three D1 one players every day in practice next year…I think that will help in her development. Sara Karpell has a big future in the Shore conference folks.
ISLA BRENNAN-POINT GUARD–5′ 7″– Now Tom Brennan may not want to admit this… but if he had his daughter this season, he may be still playing. Her feel for the game is off the charts. Her sneaky quickness and shooting ability make her very special. She is super long and wiry for a point guard and is great with the ball. She has every quick dribble move in the book. She is super humble and likable…ALWAYS BIG WITH YOUR POINT GUARDS. Her ability to defend for such a young player is also something very rare. She understands weak-side defense and when to gamble and when not to. She will start the day she walks though the door at Middletown South. College coaches you'd be wise to start recruiting her NOW!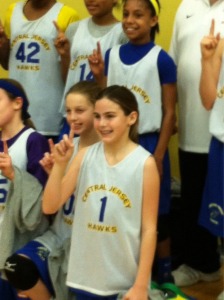 Lola started balling at a young age
LOLA MULLANEY- SHOOTING GUARD–5'6″ She can knock out jumpers till the cows come home. She is a gym rat and excellent ball handler. Lola is a scorer who has deep shooting range. I believe she is still growing as well. She is not afraid of contact and can shoot off the catch or off the dribble. She is one of a few 8th graders who can shoot a high percentage from the three point line in transition. This is a rare skill set folks. She could be the best in coming three point shooter in the shore. She has very good anticipation on defense. There is no doubt in my mind she is going to see lots of time as a freshman and the sky is the limit in regards to her future.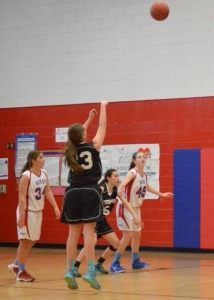 SAM KEENAN – FORWARD- 5'11" She is a major pick up for Middletown South. She has size and can shoot the ball. This is a young lady with a huge upside. She played for Jersey Shore Elite and backed up Luciana Thomas, the leading candidate for Freshman Of The Year. She has great hands right now and an excellent understanding of the game. She is a stretch four that can pass exceptionally well. She reminds you of Jill Falvey except she is starting off with more raw ability. No question this is the type of post player that traditionally goes to one of the big 3 schools. This is a major pick up for Tom Brennan because he gets a young player with size. Sam has a big future in the Shore Conference. NATALIE SMITH-SHOOTING GUARD- 5'7″-She is Shore adopted and is going to be a real impact player for Top 20 ranked Notre Dame High School. She is left handed and very crafty. Her strength is shooting the ball right now, but pay attention to her shot fake and driving ability. While not blessed with blazing speed, she understands position defense and  help defense. She is a wonderful passer and a first class decision maker right now. She will be a impact player for Notre Dame from day one. She's another player that has potential for an off the charts future.