No award means more to me than this one. Its why we all play sports. To make friends and memories. While there will always be those who believe in negativity or talking down to others. There will ALWAYS  be parents and kids who will represent all the good things in athletics…THESE ARE THE PEOPLE WE REMEMBER MOST!

This years SPORTSMANSHIP AWARD is a no brainier. MORGAN GRAZIANO of Holmdel High School.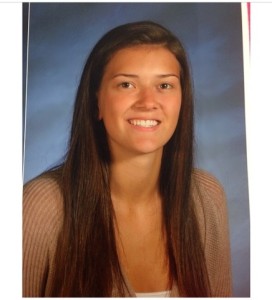 Sportsmanship, is dying more and more each year. But there are still kids who play the game the right way while representing their families and schools in grand fashion. Morgan Graziano does all of these things and she does it with class. She is a young lady who understands what fair play, loyalty and being a teammate are really about. She doesn't have to fake it. Its who she is…
While the words thank you and please have left the vocabulary of so many young athletes. Miss Graziano has made them fashionable. You speak to her coaches and whats the first words out of there mouth? Not what type of player she is, but rather how nice of a young lady she is.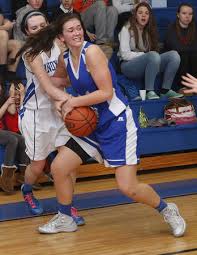 When you see Morgan on the basketball court she plays hard and respects every one doing the same thing. Morgan Graziano is a young lady who does not worry about points, credit or attention. She worries about she and her teammates being happy.  Her parents John and Dawn barely say a word at games.They sit in the stands and root in a positive manner. They support all kids and this quality has rubbed off on their daughter. They have taught their daughter, to respect coaches, opponents, referee's and teammates. Show me a kid whose parents are first class and I will show you a first class kid. These parents show great control at games and their children do the same in games and practice.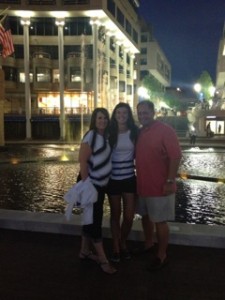 Sportsmanship is not about shaking hands, that often times is for show. Sportsmanship is acknowledging opponents and others success. Sportsmanship is when a young lady sends you this text "Hey Tiny my team just lost to Freehold by 2 on senior night. Unfortunately I am very sick and could not be there or play but I am tell proud of then for how they played for me." It about feeling blessed to be part of something bigger than yourself.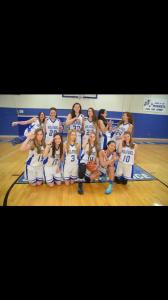 When Morgan Graziano decided to play for Mary Beth Chambers AAU team, she had one request.That the team be under the umbrella of the Central Jersey Hawks, why? She had been part of the organization all her life and was loyal to to the organization. She felt she owed it to the people who help her along the way. This is rare and UNHEARD in the AAU world..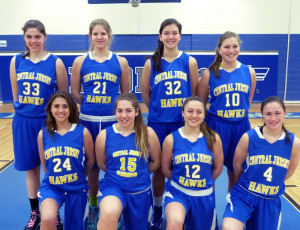 When Morgan Graziano was being recruited by Manhattan College, they offered her early. She was grateful not full of herself, she was thrilled that somebody thought so high of her. She no doubt would have many offers but that was not important to her…she is respectful to all and its why Manhattan College has hit the jackpot.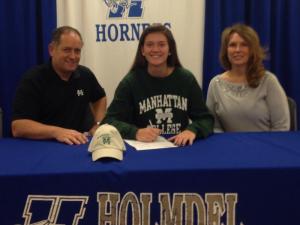 Morgan Graziano is going to missed not because of her special basketball talents. She will be missed because she has always been a drama free kid who encouraged her teammates. She is the kid who was okay with SHARING the spotlight.  She was the kid who played hard but never ever dirty. She was the kid who showed up at workouts and ASKED if it was okay to stretch first. She was the kid who NEVER LEFT THE GYM WITHOUT SAYING THANK YOU…THE 2015 SPORTSMANSHIP AWARD GOES TO MORGAN GRAZIANO.
Graziano story- https://nothingbutskills.com/morgan-graziano-and-manhattan-college-are-all-smiles/
TRUE SPORTSMANSHIP-if you don't understand sportsmanship…let Coach Brennan and Coach Truhan show you…awesome moment… https://www.youtube.com/watch?v=v7N7SpP3Kbg
THE 2015 ALL SPORTSMANSHIP AWARD-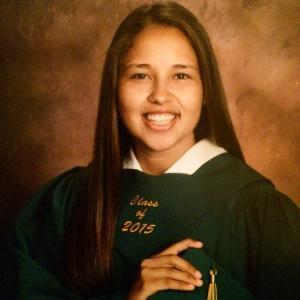 ALEX BARAZOTTI- RBC- SENIOR– Nobody represents her school of family better. She will attend Patriot School Loyola College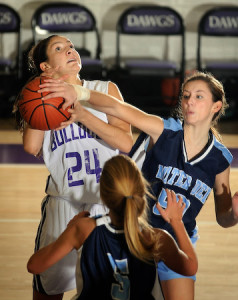 EMMA MILLER- RUMSON-FAIR HEAVEN -SENIOR– A true teammate in every since of the word. Will be attending Ivy League Dartmouth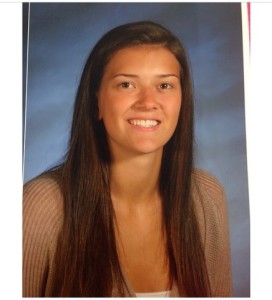 MORGAN GRAZIANO-HOLMDEL HIGH SCHOOL-SENIOR– The 2015 SPORTSMANSHIP AWARD WINNER. Will be attending Manhattan College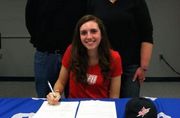 JILL FALVEY- MIDDLETOWN SOUTH- SENIOR-She was there for her teammates ALL YEAR…She will attend St. Francis Pa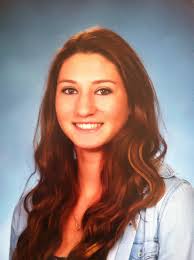 KATELYN KUSTER- CENTRAL REGIONAL– One of the nicest and most respectful players John Truhan says he has every coached. She will be attending Mt. St. Mary's of Maryland.