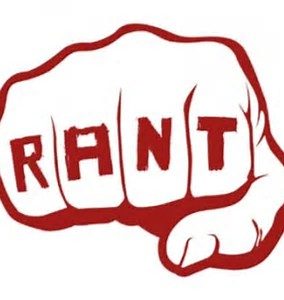 Last summer I sat with around 70 college coaches at Academic Elite. It was an exciting time for all. It's also a time when everyone is on pins and needles. The players are nervous and are hoping to showcase well in front of coaches. For many it is a last chance to shine. This is a lot pressure for any young person. But it's part of the process and what I have found over the years is this…THE KIDS ALMOST ALWAYS STEP UP. The parents are also nervous and worried about their child. Which gets me to my point today, parents you better wise up and you better wise up quick.
As I said, I was sitting and chatting to a group of coaches at Academic Elite. When a player hit back to back, DEEP THREE'S.  I told the coaches, she'd be great for you. Then both  coaches laughed, I was  startled by their response, I asked what was up. Then one of them said these words "see him over there? that's the problem, nobody will touch her" folks they were talking about a parent. Another parent ruining real opportunities for their child. Recently I had a Coach text me about another player and said this in her words "absolute insane" talking about the behavior of a players' parents in the stands. Her words not mind. I had a coach tell me at recent  game of a 2020 talented player say this. "Her attitude and body language stinks and her parents are worse, NO INTEREST"  U Penn Coach Mike McLaughlin asked to stop calling about a really talented player a few years ago. She was certainly good enough and in fact went to another school in the Ivy League.  But parents did not fit his culture. I guess he knew what he was doing U-Penn is the Ivy two Tim defending CHAMPS. My very own daughter told me about a certain D1 talent. "Her dad is just too much, we not offering  her". Parents you better get it together , because the story below is so sad…it pisses me off, cause I know the damm kid…A GOOD KID AND I HOPE SOMEBODY GIVES THIS KID A CHANCE
One of the nicest kids I know is the victim of her parent. She is no question a D1 player. How do I know this? She had 5 D1 offers on the table before the year started. I sat down with her dad before  September. I explained to him he was scaring off coaches. ..no change. I invited him to come speak to me again at Hoop Group. I told him coaches were complaining and he was hurting his daughter. I told him to please STOP…NO CHANGE. Finally one coach told him to stop calling. Finally every D1 school that offered her had moved on. Finally a D3 school coach called me and told me they loved her. But we're really scared that her dad, could hurt her program. I told them the dad was too far away to come to many games…they didn't believe me.  Later she told me they were not interested. They praised the kid, but felt her parent was not worth the risk…She currently does not a college.
PARENTS  I'm here to tell here to tell you. If I pay attention to behavior in the stands. Then you can bet college coaches are paying attention. If you are behaving badly or not know want behaving badly is, I urge you to STAY HOME for your child. …PLEASE DO THIS FOR CHILD. It's ok to yell are refs, hell its part of the game. It's ok to cheer loudly, it's why your there… to support your team. But when you start yelling at coaches, opponents, fans and your daughter's teammates. You have crossed the line and what you don't understand is the coaching  fathernity is small and they all talk. You  better hope its your child there talking about and NOT YOU ….PARENTS WISE UP …think of all the time your child has dedicated to her game. Think how many  sacrifices they have made, don't do this to them. By the way WE ALL KNOW WHICH PARENTS ARE OFF THERE ROCKER. …But you can change!!!