Something has been brewing at Marlboro High snce the start of the season. But these days something is not just brewing but rather percolating hotter that a cup of coffee, because tomorrow night MARLBORO HIGH SCHOOL has a chance to do the unthinkable….Win the CENTRAL STATE GROUP 4 TITLE.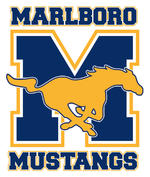 MARLBORO HIGH SCHOOL girls basketball team will face Monroe High school in the Central Group 4 Final. Monroe is led by superstar Erica Junquet and has been ranked in the top 20 this year. They lost last week in there County Championship in overtime.  Marlboro will face a team, the truth be told, no one is surprised is playing for the Group 4 Title…now Marlboro being the opposing team…that's a surprise and its a big surprise. Marlboro has been dishing out surprises all year and they hope to dish out there biggest one of all tomorrow.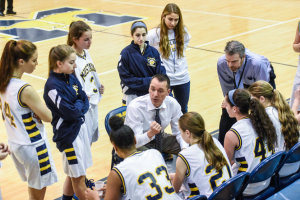 Marlboro head coach Brad Hagensen is no stranger to big games, he has already won a TOC in his coaching career. He took over a broken team of girls that nobody thought much about and has taught them how to win. But even he would have to admit, his team playing for a state championship after losing one of the best players in the shore was a pipe dream. Haley Unger started for D1 Navy this season. Her season is over, but what were the odds that her former teammates season would last longer than hers? NOT GREAT…. But Coach HAGENSEN has beat the odds and if Coach of The year voting took place after the States, he would be a leading Candidate for the award…he has had made the come back of all come backs and has SURPRISED US ALL.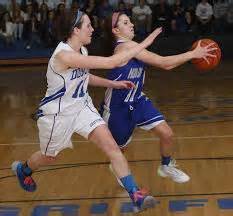 Nicole Shatsky has been a big winner before this year. She won a state AAU Championship as a 7th grader. She has always been considered a special talent. But we have never given her the credit for being one of the top scoring point guards in the shore. This year her senior leadership may be the biggest reason MARLBORO finished  ranked in the Shore Top 10. Shatsky's her 18 points in the State semi-Final is a big reason why she and Marlboro can be a big winners again, come Tuesday night…which could SURPRISED EVERYONE.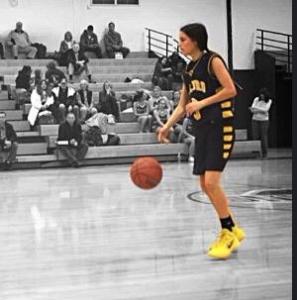 Molly Weiss spent last season sitting on the bench. This past off season she spent more time in the gym than she did in her own home. Sitting the bench was not a option this year. She is a true Point guard who has played shooting guard all year. She is a gym rat and college coaches are starting to discover, why she is going to be special one day. She has hit soooo many big three's this year, it almost amazing how good her timing has been. So it was NOT SURPRISING she hit big three's down late against Colts Neck in the Semi-Final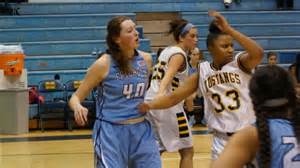 Tatum Evans may wear a D1 uniform one day. Last year she had her moments, this year she has had big moments as in her performance against Colts Neck to lead MARLBORO it's biggest victory in years. Tatum Evans has been SURPRISING SPECIAL when MARLBORO needed her most. She was the difference in the biggest game of the year on Saturday.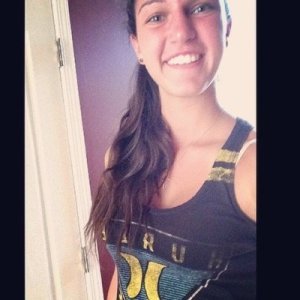 Jessie Iacobellis has been a reliable scorer all year..it's okay that most people have not noticed. She has been that player who every night brings a passion for winning. She had 5 big points in a game where every point mattered Saturday…but it was NO SURPRISE SHE SHOWED UP AGAIN.
Jessica Broad is one of the best freshman in the shore. She has gotten lost because this year is one of the best freshman classes in recent Shore history. Well a lot of Shore Freshman are on vacation now ..Jessica Broad is not one of them. Board showed up in a big way Saturday. She had two big baskets late that SURPRISED THE HECK OUT OF COLTS NECK.
Seniors play hard and are the heart beat of any  good team. They lead often with their work ethic and attitude. Bad work ethic and bad attitude by seniors and you have a bad team. Krisi Casale is  NOT SURPRISINGLY  interested in only one thing WINNING.
There are seniors who are special and do special things like double there scoring output in the biggest games of the year. It was senior Danielle Mark who scored 9 points in the win over Shore Top 10 opponent Freehold Twp in the state tournament 2ND round game. It was she that got the ball rolling SURPRISING IN THE STATE TOURNAMENT.

Jenn Angelone and Jamie Gerringer are role players who are ready when called upon. They are kids who understand the word teammate and they have been good teammates to NO ONE'S SURPRISE  ALL YEAR. There big moment is waiting and maybe that moment will surprise everyone and be tomorrow night.
MARLBORO has been doubted all year by most. They have heard the whispers how they are not good. They have heard all the talk that they are not a Top 20 team. They have heard people predict there season would be over weeks ago. Its a good thing they DIDN'T LISTEN. Because a whole lot of people are learning that predicting against mentally tough kids is not the business they should be in…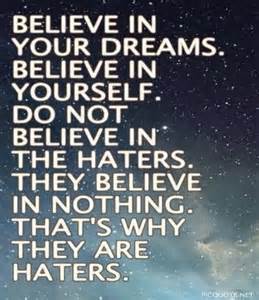 This has been the season of toughness for Marlboro. They had to be tough and learn a new coaches system, they had to be tough when they lost big games, they had to be tough when nobody would give them credit, they had to be tough when the doubters and haters wanted them to give up and give in…they wouldn't. They needed to surprise everyone. When they did get big wins many choose to disregard them. Then never made into the TOP 20  All SEASON. In a strange way, surprising few wanted to acknowledge them and many choose to ignore them. Well tomorrow night the biggest surprise of all could be in the making with a win. Because  STATE TITLES ARE WON ON THE FLOOR AND NOBODY ON MARLBORO WILL BE SURPRISED IF THEY WIN!