There was a good lesson that took place at the Pine Belt Arena yesterday. That lesson was this…THE SHORE CONFERENCE is a different animal. The players are different, the coaches are different and so is the attitude.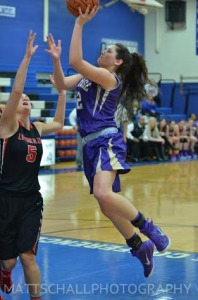 Giving them the BCS blues
Yesterday early in there  game vs Lodi, St. Rose struggled, they missed shots and found themselves down 8 points. But late in the first quarter Ellyn Stoll and Jen Louro took over on defense and St. Rose closed the quarter on a run. Ellyn Stoll is becoming a complete player and a two way stud, the term role player no longer applies. Jess Louro is becoming a superstar and was the best player on the floor….for either team.
In the 2nd quarter St Rose turned on the after burners and picked up the pace of play. It's seemed everyone got involved. The greatest three point shooter in New Jersey history Kat Phipps got her three point shooting touch back, BCS bound and reigning HOOP GROUP PLAYER OF THE YEAR, Jess Louro scored, rebounded, passed and by the way didn't pick up a 3rd foul. She was great all day and did a little of everything. Lovings Marsicano was solid as a rock, she mocks big games as if she is still playing grammar school hoops. St Rose folks kicked  it up a notch because in the shore conference everyone knows the games are played at a pace that is unlike anywhere else. LODI found playing at a fever pitch against  a soffocating defense can be a bit much. They realized for the 2nd time this year, the Shore can be a dangerous place to lace your sneakers up …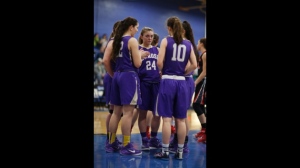 This game could have gotten ugly in the third period, because St. Rose went ice cold. While Lodi was dead tired and out on there feet. St Rose could not make a shot. They missed wide open after wide open shot. They missed 5 foot shots…3 points shots, they missed everything . Lodi while down between 8 and 12 points still had hope.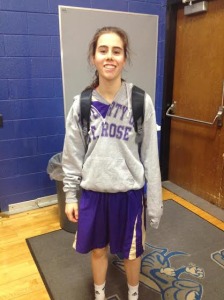 Super Baby
Remember I told you about that shore attitude? Well Mikayla Markham has all that attitude and more. Maybe it's the reason college coaches could not stop talking about her yesterday after the game.  So when St. Rose couldn't buy a basketball to start the 4th,  the freshman point guard put a end to all the nonsense and Lodi. She banged out a cold bloodied three and it was all she wrote for LODI..St.Rose was off to the TOC. Lodi is a very good team. They have a special player, but  shore teams are relentless. St. Rose has a rentless coach, his in game adjustments and masterful sets out of time outs are next level type stuff. He doesn't coach every pass and every play. What he does do is make sure his team has its best chemistry as a group each night…AND THEY PLAY IN TOC'S ALOT…. AS IN BACK TO BACK YEARS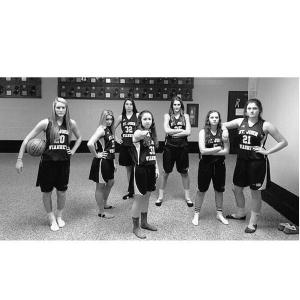 In the 2nd game, IHA yesterday jumped out to a 14 point lead on SJV in the first half. They had to feel it was there day. They had beaten this very same team last when SJV WERE JUST SOPHOMORES. But Tina Lebron was not on SJV'S roster last year. She a was not around to make her 4th big time three late in a BIG game this year… to either tie or put SJV AHEAD  like she did yesterday.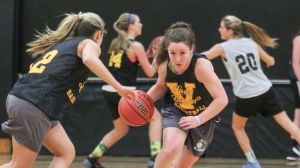 Tine Le..BOMB
Falling behind in games and coming back late is nothing new to SJV. But what was new is that Kelly Campbell decided defense was more important to her team than her offense. Kelly Campbell had a tour de force performance that I have not seen in the shore since …NEVER BEFORE.  She gave SJV every drop of  leadership and sweat in her body. Then  had the energy late to still preform her elected duties as the "OFFICIAL DOOR CLOSER" She was sensational yesterday, as she got kicked, pushed, fouled and abused all day, yet it never stopped her…well that's not all true…she did stop to get a drink of water late as Evans was shooting a free throw.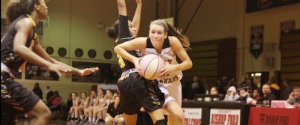 WARRIOR TIME
While Campbell was doing other things, the other half of Kellyville was burying big shot after big shot. Kelly Couch keep SJV IN THE GAME in the first half with some big three's. But her pull up jumper from 17 feet is what started the SJV comeback in the 4th quarter. But more importantly her shot selection and decision making is what stopped IHA FROM FINISHING OFF SJV. It's also the reason that EVERY SINGLE D1 coach in the gym yesterday was there RECRUITING HER. Kelly Crouch showed again, she knows how to stay cool when things get hot.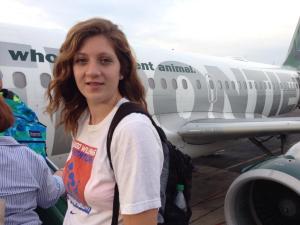 THE FUTURE is NOW
Kimi Evans is a franchise player and yesterday she showed IHA that special bigs never stop coming at you. During the SJV RUN she took over on the glass and in the paint on offense. But it was her ability to get to the free throw line and stop the clock, therefore  giving SJV precious time, which may have been the most important part of the comeback. Not only did she shave save time and shave points off the IHA lead, she also allowed SJV TO STEP UP THERE PRESS, which IHA could not handle.
So answer this question, how do you get a post player who only takes 3 shots to play as hard as Gigi Capernergo. How do you convince her to run down the floor when losing and block shots. How you convince her to trap the ball and get back and rebound? How do you convince to guard a girl 25 feet away from the basket and not get beat? He'll I don't know you will have to ask Dawn Karpell, who was magical on the sidelines.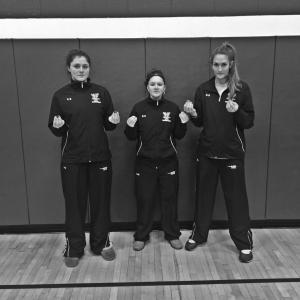 THE MONEY CREW
What's the first thing losing coaches do in big games, when there team is losing? They shorten there bench, ignore there role players and lose confidence in the very kids that helped them get to that big game. Then what happens? They make a nice comeback, that stalls in the end and your team goes home ? Your team loses its closeness and it's energy. If Coach Karpell had that attitude, you don't see Tina Lebron drop the biggest bomb of the year. You don't see Tina Lebron electifriy the building by picking up the biggest charge of the year. You never get to see Vanessa Pinho prove she is going to make some college coach very happy one day, as she banged out an important three and played hounding defense on the IHA GUARDS . If not for Dawn Karpell you never see future D1 guard Courtney Dobrzinski  take over in the middle of the 3rd quarter and carry the offense. It was Dawn Karpeel who allowed her sophomore stud Dobinski to make the hi- low passes to Kimi Evans. Dawn Karpell never panicked when her team went down by 14….she just got down right Nasty!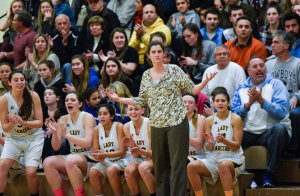 YA FEEL ME!
She moved her star guard to IHA most effective offensive player and then to rest her…she moved Kelly Crouch to the point. But what was really downright mean of coach Karpell was when  she put a struggling Zoe Pero back in late who made up for everything by making a free throw that ended all the drama.  Coach Karpell knew Pero would step up, like she has all year. Dawn Karpell made everyone in the building feel her magic in the 2nd half…she imposed her will not only on her team, but  on IHA, THE CROWD AND THE REFS as well. She was not prepared to let her team lose…BECAUSE SJV HAS UNFINISHED BUSINESS IN THE TOC.
The SHORE CONFERENCE CAN ADD TWO MORE TO THE TOC TODAY…MANASQUAN AND MIDDLETOWN SOUTH
UPDATE- Point Guard school starts tomorrow at hoopgroup…Parents and coaches I urge you strongly with AAU RIGHT AROUND THE CORNER TO GET YOUR CHILD TO THIS EVENT….I DONT CARE WHAT LEVEL PLAYER YOU ARE…THIS IS A MUST!