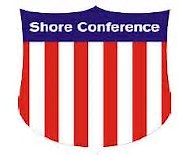 Tonight the Shore Conference finally REALLY kicks off as the big girls take center stage. Tonight is the start of the run up to the hardest title to win in NEW JERSEY…the SCT TITLE. This year for the first time in a long time seeding matters. The bottom of the Shore after the Top 4 is a walking mine field. This year so many really good and ranked teams could check out early in the SCT. That's why tonights game ( 6.30 pm @SJV) is very important to the #2 and #7 ranked Shore teams. St John Vianney and RFH will do battle in Holmdel and one team will come out feeling very good about there seeding position.
SJV and RFH both have been two surprise teams not only in the Shore but the state as well. SJV Is the #2 team in all of New Jersey and RFH is #8. Both have played quality opponents. SJV once again has played anyone and everyone. Dave Callahan and his RFH are getting a reputation for taking the same approach. They both have 2 common quality opponents in RUTGERS PREP and Franklin. Both beat Franklin with SJV beating  Prep at home in their Christmas tournament. The  Bulldogs then  found out the the big girls are a whole different animal. Rugers Prep crushed RFH in the very same event. It's their only lost this season. But that was a month ago and both teams are now hitting their groove.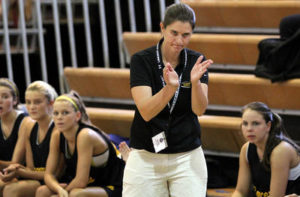 SJV had all everything Kimi Evans last year. She was the wild card for every opponent SJV faced last year. This year she is gone and SJV had to create a new go to player. They found that player early. The new go to player is the entire starting five. SJV  has been a model of consistency. Only once has a player scored over 20 points in a game. Each starter has scored over 15 points at some point. Each starter has been a leading scorer at some point. SJV is the most well rounded offensive team in the Shore.  There three  perimeter players, Point Guard Sara Karpell, Sajada Bonner and Maddie Doring are beastly on both sides of the ball. They all can SHOT THE THREE BALL AT A HIGH  percentage and score at rim. They are absolute murder  in transition. All three are elite rebounders for guards and can take over a game. Their length and basketball IQ are special. They also are not strangers to big games and will never panic in a tough spot.
When Kimi Evans graduated it was thought SJV would have real issues up front. But Sara Fruch and Brelynn Bellamy not only have been up to the challenge , but they too at times have put SJV on their backs. The SJV front court right now is one of the best in the state. Both Bellamy and Fruch are mobile and  agile, making them tailor made for the SJV pressing defense. Both can step away from the basket and shoot, post up or go to the rim. This combination is a nightmare matchup…by the way ALL 5 of  the SJV starters have accepted D1 offers or have one on the table. But that is not where  it all ends because off the bench is a D1 lock in former All Freshman Team member, Raheema Henderson, a defensive wizard who can also score and change the pace of the game. Then Coach Karpell can call on one of the three best Freshman in the Shore in Katie Hill who is athletic, long and tough, a classic SJV guard. She is very capable of scoring , rebounding and defending. Karpell will not hesitate to use her in a big spot. SJV's other baby, Christina Whitehead has already had her moments this year and she too makes SJV deeper and insanely more talented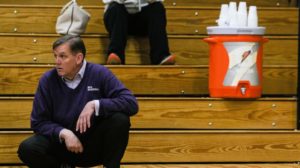 RFH is nothing like anyone expected. When Michela McGarvey went down with a injury. Most figured RFH days as an elite program were over. What we didn't know was just how brilliant Dave Callahan really is as an offensive mind. Right now he is far and away the best offensive coach in the Shore. The  benefactor of this great mind is the best player in the state of New Jersey right now…Tori Hyduke is having the single best season these eyes has ever seen. Hyduke has willed her team to victory in every  conceivable matter. She has been faced checked, boxed in one, double teamed, had multiple players rotating to guard her in a effort to Fatigue her. She has been beaten up physically by opponents and NONE  these tactics have worked. Early in the season RFH was a one women show. But the has all changed as the Bulldogs are becoming a one for all ..All for one story.
While Hyduke is playing in the staring role. RFH seems to have a new player each night recently give an awarding winning supporting role. Lucy Adams, has shown, not only can she be a supporting player, but very capable of staring herself,  evidence of this was in RFH last week vs Shore. Adams had 20 points and 14 rebounds with a sick Hyduke out resting. Adams has lifted her game in a big way this year. Senior Phoebe SPERNAL value to RFH cannot be under spoken. She has more that showed up every night starting from game one of the season. SPERNAL has scored, passed, defended, handled the ball and set all important screens for Tori Hyduke. Her value has been  unmeasurable this season. The box score could never show her true value or her leadership. Makenna Maguire and Chase Boyle are very happy folks underrate them. Just like they love playing defense and doing the dirty work. If you are paying attention you will notice like clock work as a duo each night averages 5 points, 7 rebounds, 3 assists and 3 steals. Get the picture? A sneaky approach by Coach Callahan, both kill you with quite combined production.
What has really made RFH a surprise team, is  there 4 babies. CORTLAND McBARRON has come out of nowhere it seems. Her shooting ability has been a blessing. She has knocked down big shot after big shot this year. She is making a real run at The All Freshman Team. But she is not alone. Do it all Freshman Grace Munt has has been to no ones surprise…SENSATIONAL  and the big moments seem not to shake her as she is no  ordinary baby. It also be should be no surprise she is averaging 6 points and 6 rebounds a game and picking up steam  steam as the season moves on. She is a All Freshman Team lock. Chase Boyle has won over Coach Callahan with her solid play all year. Finally it was a unsung baby Sophia Passalaqua that just may have saved the season. It was her  crucial 7 points that prevented RBR from derailing the SJV season. This team is built around Tori Hyduke but is growing and getting more confidence each day..they will need every drop of it tonight folks!!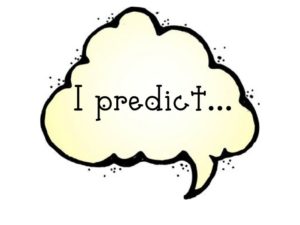 So tonight we get out first  big  matchup of the season. Tonight we are going to find out a lot about RFH. Tonight we are going to see how SJV can handle the ultimate star in Tori Hyduke. Tonight we are going to find out who is the real deal. We are going to see who gets the early jump in the seeding picture…My Guess? Folks pressure makes cowards of us all is a ole saying about GOOD PRESSING TEAMS..Nobody applys  pressure like Dawn Karpell…NOBODY and she has all the weapons and people she knows how to use them….SJV A TRADITION LIKE NO OTHER…LIKE WINNING BIG GAMES…tonight will be no different
IMPORTANT COACHES INFOMATION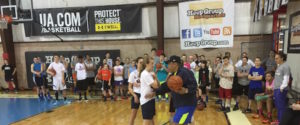 Message for College Coaches…The Core Skills 7th and 8th group is a gold mine…those coaches wishing to attend may do so…there are no less than 3 power 5 players and over 20 D1 players….10.30am at Hoopgroup on Saturdays…