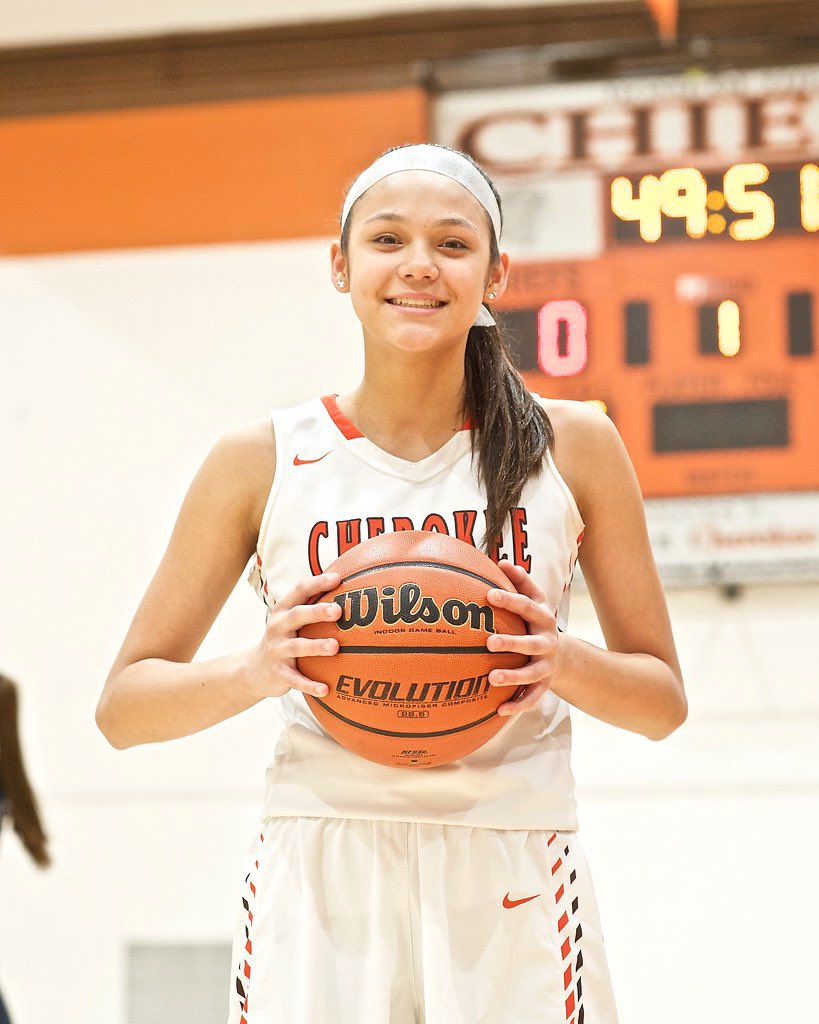 Do you know who Gabby Recinto is? Well you should and if your a college coach you better learn it quickly. You see Gabby is one of the best 2023's in state of New Jersey. She started at Top 10 in the state Cherokee High school last year as a freshman. But if you were paying attention you would know all this already. Because I told you last year if Gabby Recinto played in the Shore Conference, she'd be one of the best freshman in the league. She be the talk of the town. But right now all that doesn't matter because Gabby Recinto is a future mega star.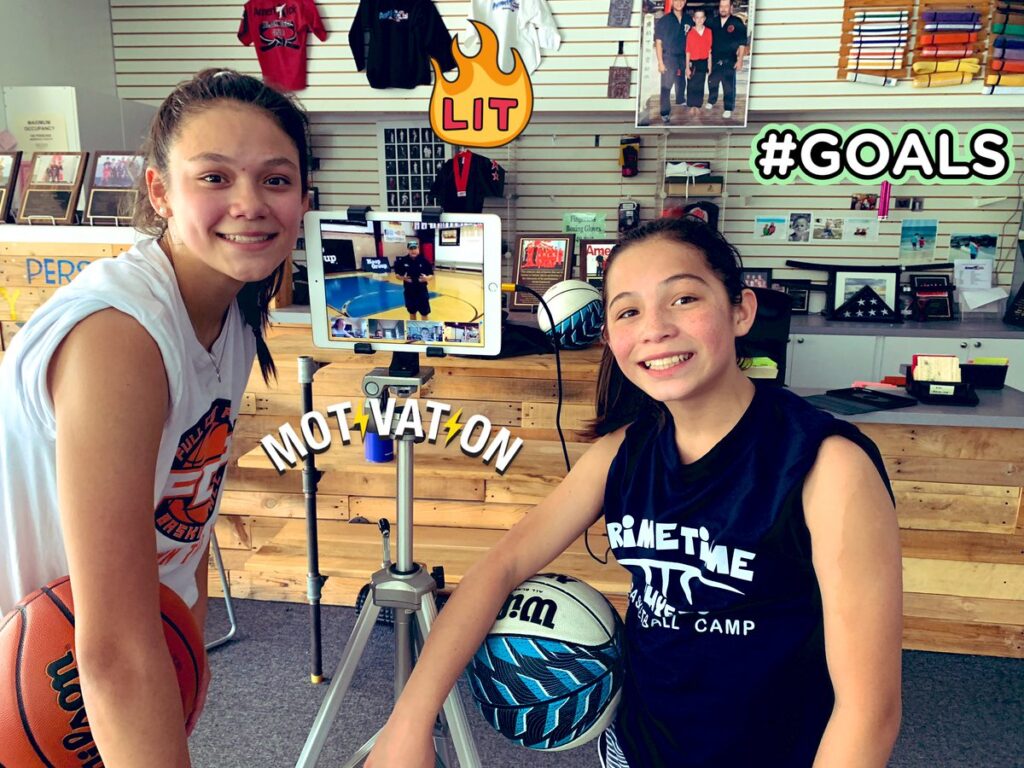 Last summer Gabby Recinto played for Shoreshots 2023 team. I got to watch her play. I knew right away she was going to be special. Her motor and effort was clear to see. She was relentless toward the ball. Her ability to get on the offensive glass was shocking. Her quickness and active hands you cannot teach. But it was her passing and IQ that really blew me away. Her ability to adapt her style of play was a thing of beauty. When you watch her use her length and foot seed, it throws you off because your just not use to seeing a young player, play with such purpose .
Gabby started for state powerhouse Cherokee last year. When they took on St. Rose, I expected it to be not much of a game. I was wrong Cherokee is well coached and has a ton of talent. They beat St. Rose who at that time was #1 in the state. But what shocked me was Gabby Recinto, looked like a seasoned veteran. St. Rose started 3 players in her position who have signed to play D1. Somebody forgot to tell Gabby Recinto because she was sensational all night. Not in the stat book, but rather in the intangible book. Taking care of the ball, not making mistakes. Not taking bad shots. Playing lock down defense on D1 players. It's called a mega talented player playing her role. Meaning, being a winner. Gabby Recinto is a winner not just a gifted talented player.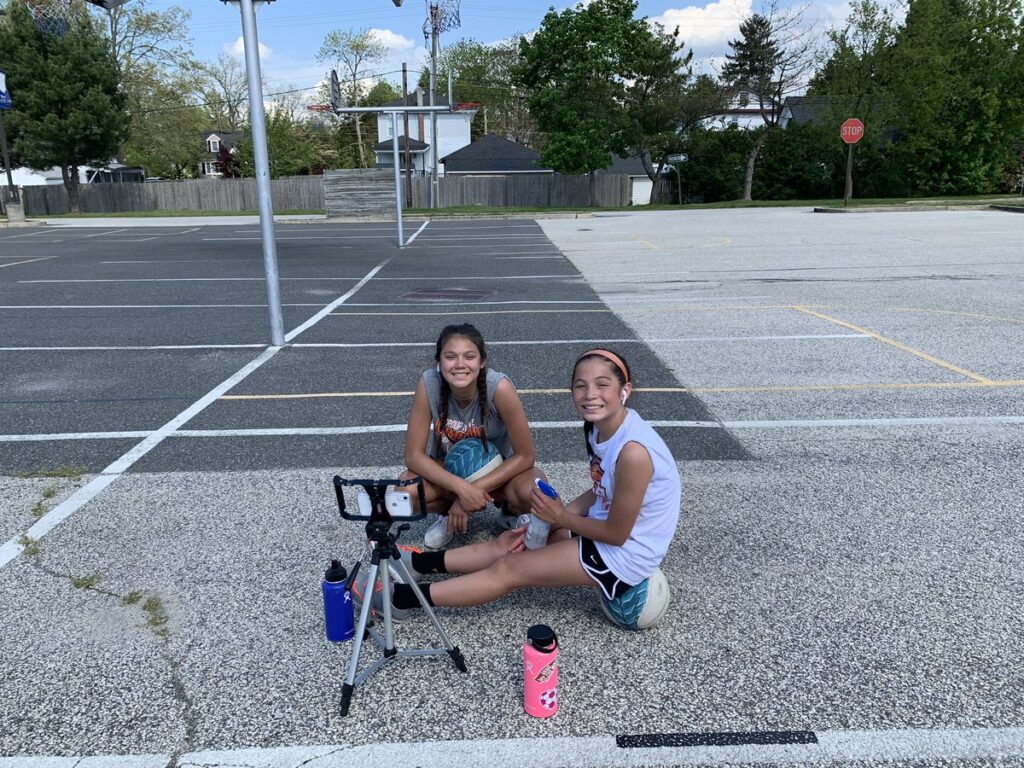 When I talk about talented players I want to know a few things. Like first do they show up everyday? Well we been doing virtual works for 9 weeks and college coaches, understand this; Gabby never misses a session. Next I want to know the competitive nature of the player. Well coaches Gabby is a black belt in karate and all I have to say is St. Rose. Finally I want to know a kids improvement curve. Is that kid getting better or or they just getting older, bigger and stronger? So coaches if you don't listen to anything I tell you, listen to this. The improvement curve of Gabby Recinto to insane. It has completely caught me off guard. She has improved so much in the last 6 months it's nuts. Now that could be from her insane focus and work ethic. It could be from a season of great high school coaching. Whatever the reason is, her game is off the charts, what she has done with her game these days is a wonderful to see. She has take her game to a complete different level. It's another reason I say she is one of the very best in the 2023 class.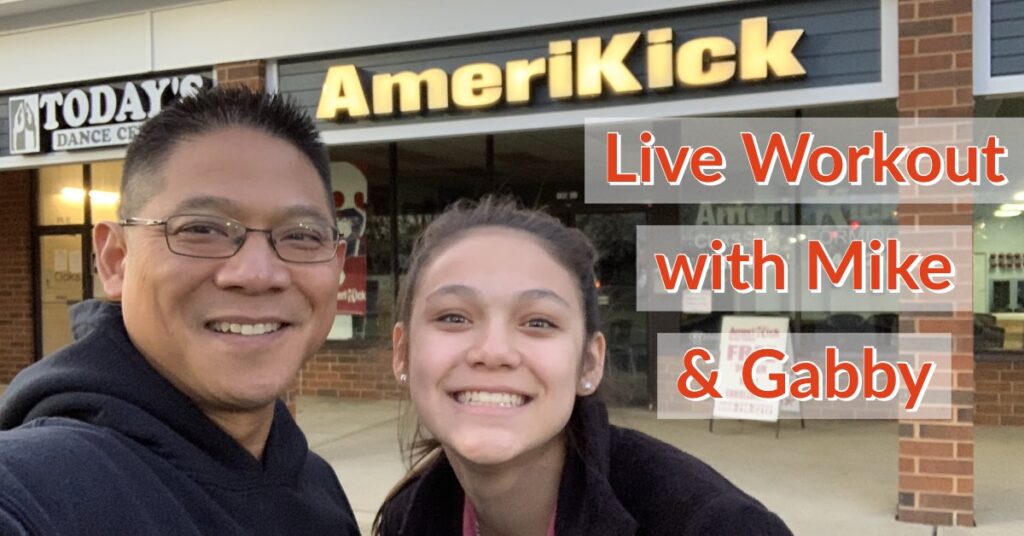 Playing in South Jersey doesn't get you a lot of attention. It's not a place where kids gives get much hype. In fact they don't get credit for much of anything. There's barely any media coverage. If Gabby Recinto played in the shore conference she'd be a household name these days. She'd have multiple D1 offers. But that's all okay because these things will be coming her way soon. Because any kid this talented and with level of commitment can't go too long before college coaches catch on… GABBY RECINTO IS A WALKING STUD and soon everyone is going to have to start acknowledging this FACT👏🏀