Well the AAU season is a wrap and now we get to the Summer high school season. There are a few things I am pretty Shore about right now. Why is this important? Things don't change a hell of a lot between now and the start of the season. But what this time of year does do is give you a peek into the future … so today I'll tell you what I know.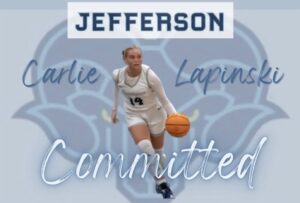 I know there are 3 D1 players in the Shore who have committed and not announced their decisions publicly.  I also know that after Carlie LAPINSKI's big announcement yesterday. That leaves two more players who have accepted full D2 scholarships. One is a 2025. It's been a banner year for the Shore this year in terms of kids getting scholarships. Now the question is will they continue to work hard? Let's hope
I know right now the Shore is going though a few  changes  Schools.  RFH is no longer part of the big big four. TRN is no longer the GOAT of OCEAN COUNTY.  Ocean county will not have a team in the TOP 10 for the first time in memory.  Shore Reg Drahos years are over and they  now have a reboot after two amazing seasons. St. Rose has a new coach and will try to maintain the success it has had in the past. Ocean Twp gets one more final run among the elite. Then who knows what's next.
I know that for the first time in 6 years there is no clear favorite in the Shore. RBC, MANASQUAN, TRINITY HALL and SJV are heads and shoulders above everyone else. But Ocean Twp. and St. Rose may not have enough to win it all but clearly have a chance to play the spoiler role and knock one of the favorites out. I really believe this year is about which teams do the best job with player development. Think gym rats and you will have the winner!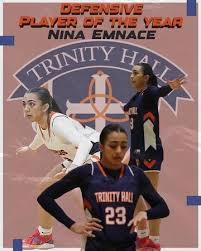 Right now I know Nina EMNACE is the clear favorite for PLAYER OF THE YEAR. I believe FRESHMAN OF THE YEAR is an ever changing thing. Right now it's LISSY LYONS again. But if she doesn't get the minutes,  I like CALLIE DECKER's and SAM ORLANDO'S chances. TATUM SHARPE was rolling before her injury derailed her summer.
I know right now ADDY NYEMCHECK is tracking to be perhaps the best player in RBC history. It's clear that she is also going though more physical changes that any player maybe in the state. Nyemcheck will not stop growing and it has taken a serious toll on her body.
I know this right now. Taylor Sofilkanch, Stella Lockhart and Madison Kocis have all made massive jumps as players. All three in my opinion have P5 Futures if they choose that route.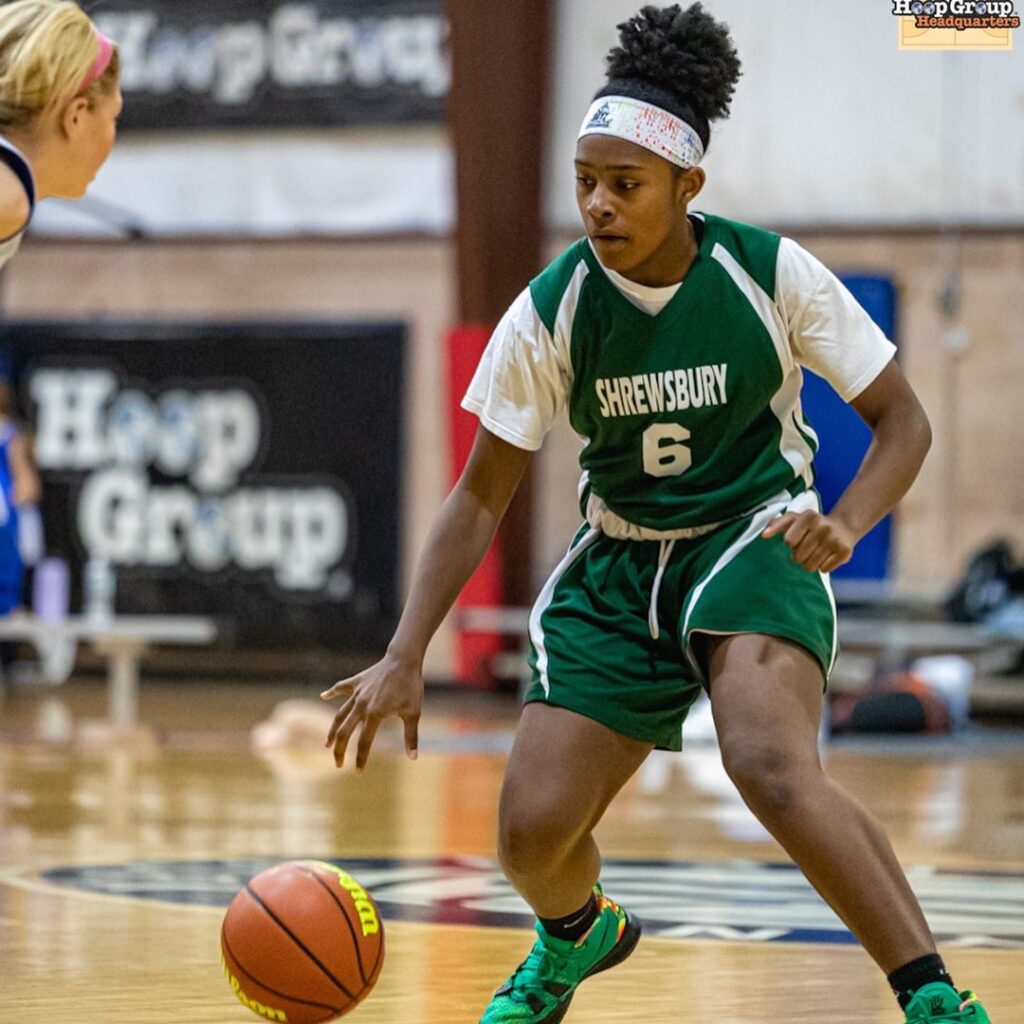 I don't think anyone is paying attention to RBR. John Truhan is once again trying to stay on the down low. But don't fall for it. First his seniors Camryn Gardner and Caroline Polloway are living in the gym. But are clearly on a mission. I predict Gardner makes a run at ALL SHORE 1st TEAM. RBC transfer SYNAI BLYCHANTON solves the biggest problem in the program the last 3 years… ball handling. Riley Wheeler and  Zoe Gulley had breakout freshman seasons. But now will need to take a step up in daily competition. Pay real attention to Kristen Connors as she showed a real willingness to get in the gym this spring and summer against next level players. Something the RBR young guards need to do more of if they hope to move up in the Shore ranking.
I know Manasquan could be a real tough out this year. Why? Three things, they have seasoned seniors, Olivia Shaughnessy's development and health. Hope Masonious since getting healthy has been off the charts special. Also there is word on the street that the Manasquan kids have taken a page out of the SJV, RBC and Trinity Hall playbook. There are in the gym and grinding as a group… folks they could be the favorite!
There is no video for the Front Hoops summer league. I know the parents will talk about scores and stats. Mostly to try and create a narrative. But truthfully the summer league games mean exactly nothing. What it does do is give you an idea of what young players will make an impact and which players have improved from a year ago. You get to see the transfers, who has gotten stronger and bigger. That's pretty much it.
HERE ARE THE 5 MOST IMPROVED PLAYERS, whose impact will be felt this season in a major way
1. Whitney Hobson- Trinity Hall
2. Stella Lockhart- SJV
3. ASHLEY SOLFILKANCH- SJV
4. Sophie Smith – RBC
5.  ALLISON CANNON 
RIGHT NOW HERE IS WHAT I KNOW ABOUT THE TOP 10 and why
1. RBC- Because Sophie Smith's development has been special. Raquel McMullen is a starter for most teams. They have the best point guard in Tessa Liggio, the best Shooter in Katie Liggio, the most explosive player in Tessa Carman and the most talented played in the Shore in Addy Nyemcheck 
2. SJV- The transfers are all impact players. DANELLA Matus will be one of the leading scorers in the Shore. Stella Lockhart is a dream come true. Brooklyn Taylor is battle tested. Madison Kocis is a future POY candidate. Aleena Dinker has stepped up her game in a big way. Julia Karpell was first Team All Shore and we act like she is ghost. But the development of Ashley Solfilkanish is the key. Nobody has a player with her size, skills athleticism and competitive nature…NOBODY!
3. MANASQUAN- I already told you why. They just may be the team to be after the fall. 
4. TRINITY HALL- They have the best player in the conference in Nina  EMNACE . The development of there young players have been off the charts. Siobhan Stapleton has seen it and done it all. Matt McCarthy is one of the best coaches in the entire state right now. He has built it from the ground up
5. OCEAN TWP- They have been together it seems forever. They will start the season in the Top 20
6. St. ROSE- They have a new coach so adjustments are coming. Jada Lynch can be special. Cassidy Kruise is a two way daemon with real experience. Bella Avarado is a proven player. Lissy Mitchell had a dream summer. Brooke Missry should take a major step forward.  One word DISCIPLINE and they can be a problem.
7. RBR- I told you why and there coach is a dangerous weapon every night.
8. RFH- It's the same every year. We rank them low and they finish high. Erin Reid could step into a staring role. The summer and fall mean nothing as they have mostly two sport players. But once they get together, Dave Callahan works his magic. Why should this year be any different 
9.  HOMDEL- They  have two D1 players in Allison Cannon and Mackenzie Teevan. I guess that's enough but what happens if a few kids step up… a nice thought for Holmdel fans
10. MIDDLETOWN SOUTH- Erin Mayerhofer is a proven scorer. The freshman class is special. Sam Orlando just may be the freshman of the year. They have one of the best coaches in Shore history back in Tom Brennan. If they could make a commitment to get in the gym. They could move up.

I know the NBS INVITE will have two type kids. Those excited for the opportunity and those hiding from competition. That's just the way it is folks and it's not changing… I KNOW THIS
BALL HANDLING SHOOTING CAMP
REGISTRATION ⬇️
https://register.hoopgroup.com/site/register/register.aspx?EventID=5768